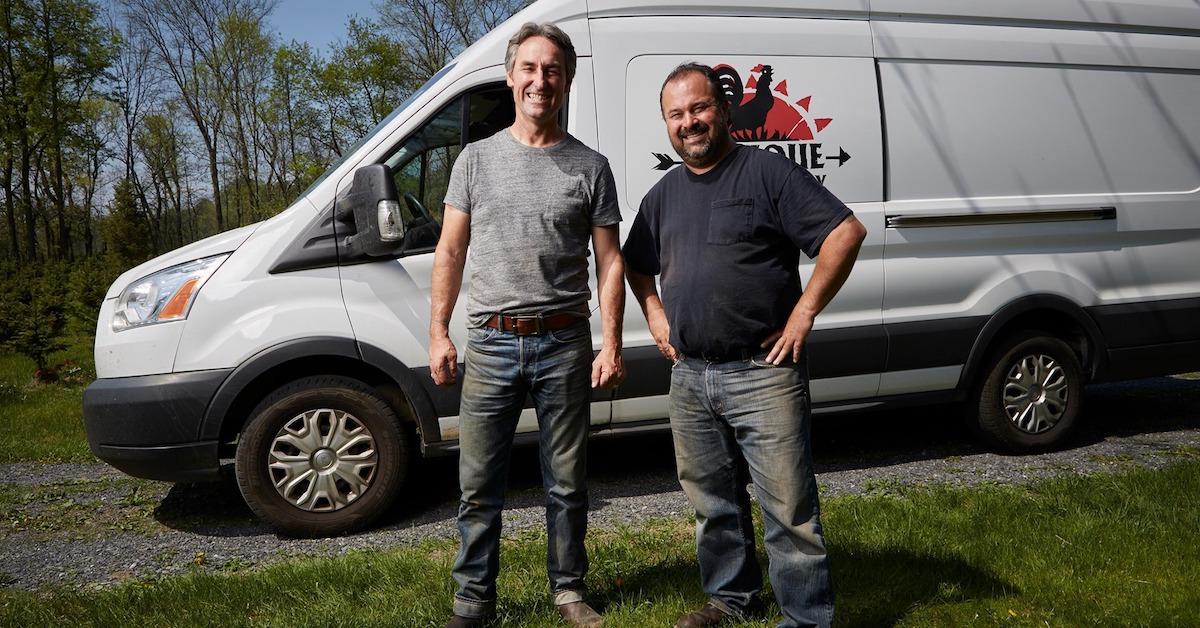 The Pandemic Has Forced 'American Pickers' To Change up Its Format
By Allison Cacich

Feb. 4 2021, Updated 11:51 a.m. ET
Following rumors that Danielle Colby is leaving American Pickers, fans grew concerned that longtime team Mike Wolfe and Frank Fritz had also split up amid the coronavirus pandemic.
It certainly hasn't been business as usual for the dynamic duo, but are the famous friends planning to resume their semi-nomadic lifestyle any time soon?
Article continues below advertisement
Did the American Pickers split up?
The global health crisis may be keeping Mike and Frank far away from each other, but neither has indicated that they're quitting the show. Based on Instagram posts from the former (Frank isn't active on social media), the pals are quarantining in different states.
Mike is currently at his home in Leiper's Fork, Tenn., which is about a 40-minute drive from his Antique Archaeology store in Nashville. He's been sharing photos from his adventures with wife Jodi and 8-year-old daughter Charlie.
Article continues below advertisement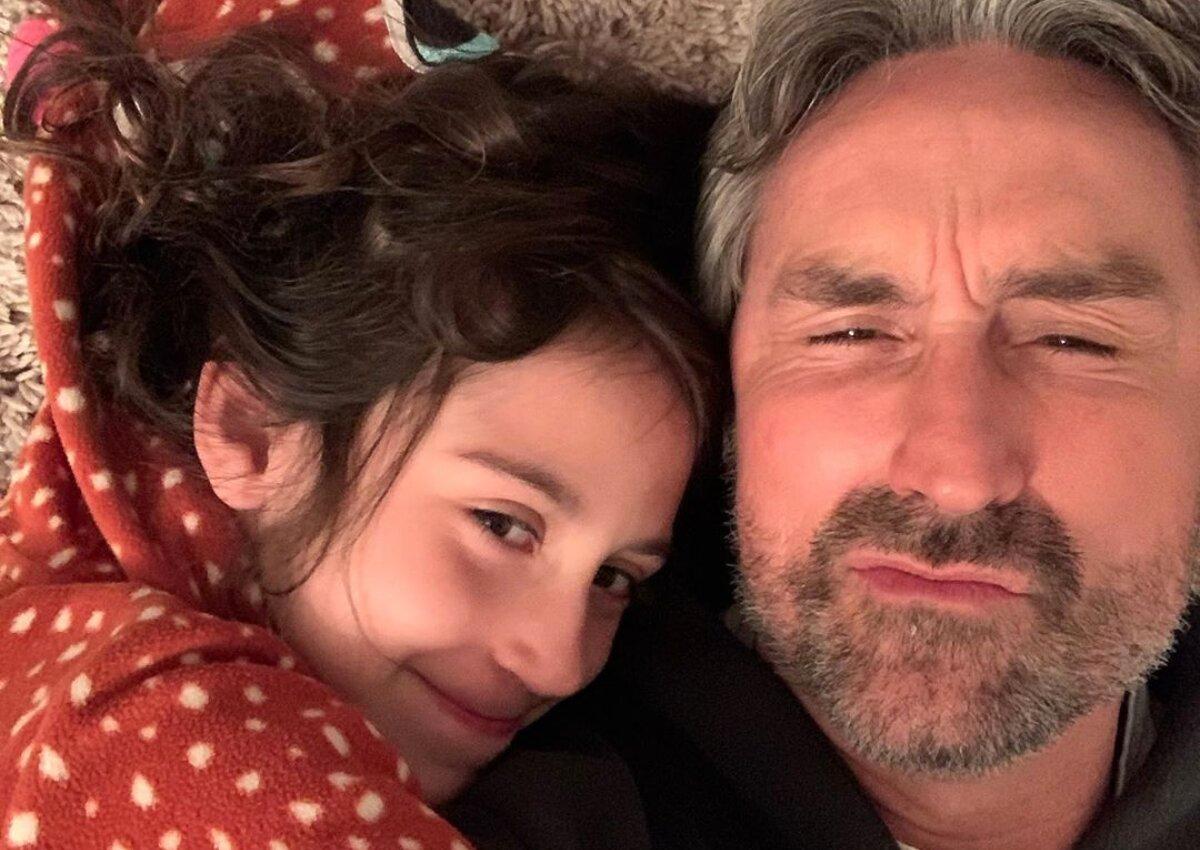 "Becoming a dad late in life is never a dull moment but I know how special these moments are with her," the 56-year-old wrote on Father's Day. "I cannot believe how fast she is sprouting up. I [love] being a dad to my brown eyed baby girl."
It's believed that Frank is manning the other Antique Archaeology store in LeClaire, Iowa, which is a half-hour down the road from his hometown of Davenport. But at the moment, he appears to be recovering from back surgery.
Article continues below advertisement
We don't know when the American Pickers gang will return to filming, but Danielle did reveal that she was "back on the road again" in an Aug. 25 Instagram. Whether or not it's for the History Channel show remains to be seen.
Mike recently shared unaired footage from the show's early days in a two-part special.
Due to their inability to shoot new episodes over the past few months, Mike decided to compile old clips for a limited series called American Pickers: The Lost Tapes. It features videos that were used to pitch the reality show to networks more than 15 years ago, as well as unseen picks from the last decade.
Article continues below advertisement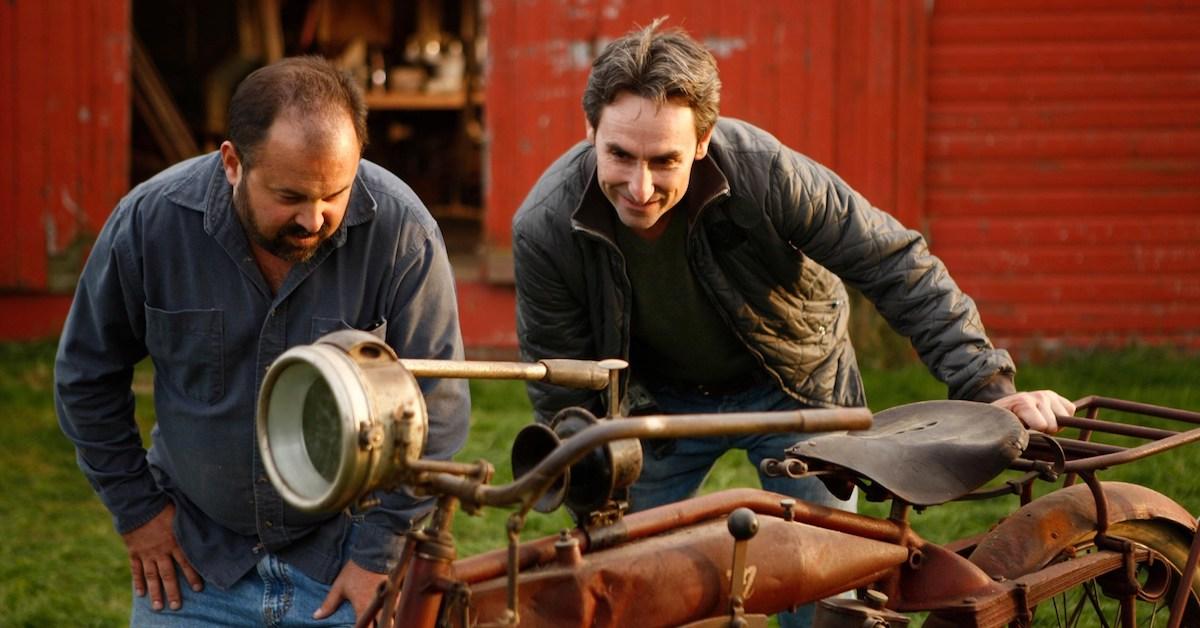 "These photos were shot in 2009 when we were just beginning to shoot the show [American Pickers]," Mike captioned a couple of promotional pictures from Season 1. "Frank and I were pretty [worn] out. The schedule was grueling and being on camera for the first time was a mental marathon…
"It was scary and awesome," he recalled. "When we aired in 2010 we became the number one non-scripted show on all of cable television. What that meant to me... the items, the people, and the places finally had a voice. Small town America was being focused on in a different way and it was beautiful."
Viewers appreciate the walk down memory lane. "Watching the Lost Tapes yesterday made me realize how special this show is," one follower commented on Facebook. "You guys bring the real America to light every episode. I love it. This is one of the best shows on TV."
A second fan added, "It's really fun to see the old films — stories never seen before. Please continue doing this even after the pandemic."