'American Pickers' Fans Want More of Jersey Jon on the Show
When Mike Wolfe and Frank Fritz met with Jersey Jon on 'American Pickers,' viewers got a kick out of the motorcycle expert and many are wondering who he is.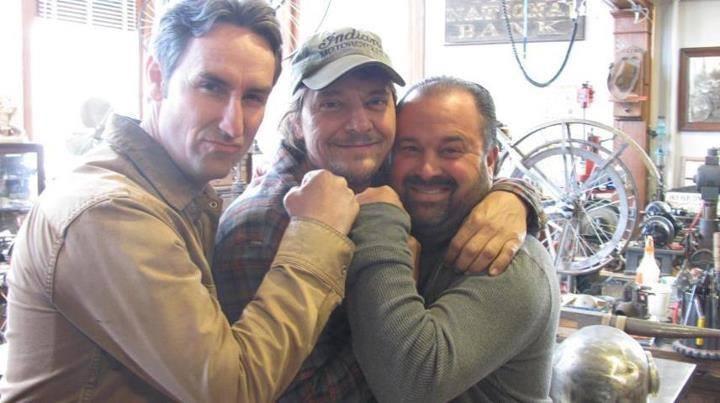 If you've been watching American Pickers since the beginning, then you probably have a special place in your heart for not only Mike Wolfe and Frank Fritz, but also all of the characters they have introduced along the way. This includes motorcycle antiques expert Jersey Jon, or Jon Szalay. He originally appeared in a Season 7 episode of the long-running History channel series, but he has popped up at other times throughout the show.
Article continues below advertisement
And now, after seeing him in the episode that aired on Jan. 25, 2021, as Jersey Jon filled in for Frank in his absence, some viewers are wondering who he is. Like many of the people Mike and Frank come across, Jersey Jon is an expert in his field and his expertise didn't come from studying antiques in college but rather by honing in on a passion he had since he was a kid and making a living from it.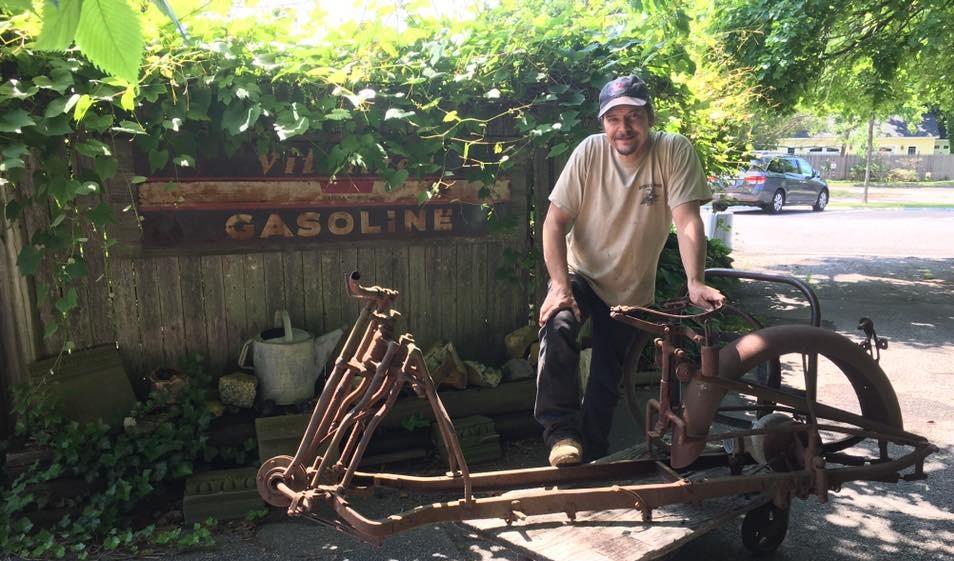 Article continues below advertisement
So, who is Jersey Jon on 'American Pickers'?
Besides being the unofficial America's Sweetheart of American Pickers, Jersey Jon is an all-around antique expert who specializes in motorcycles and motorbikes from the early 1900s. And for him, it started way back when he was a kid growing up in, you guessed it, Jersey. As a teenager, Jersey Jon made money by restoring old pieces of furniture for people and, by the age of 17, he had purchased an old bank that he converted into a workshop with an apartment on the second floor.
As a restorer and less of a collector, Jersey Jon has been in the game for almost his entire life. He told the Antique Motorcycle Foundation in an interview that he knew Mike Wolfe long before American Pickers was even a thing.
"He's a great friend," Jersey Jon said. "When he is working on the East Coast, he sleeps on my couch. And when I go out west for the Davenport meet, he and I would go picking up and down the Mississippi River."
Article continues below advertisement
He still has a restoration shop in New Jersey.
These days, Jersey Jon still works out of the original renovated bank he bought when he was 17 years old and for which he had to have his father sign the papers. First National Antiques Restoration is located in New Jersey, and those interested in having pieces restored can call Jersey Jon or send an email to the shop.
Article continues below advertisement
Although Jersey Jon appears to be able to restore essentially anything, his passion still lies with motorcycles of varying kinds. His Facebook profile is full of restoration posts with different bikes and updates for those who are following his projects. Although it doesn't look like you can visit his shop in person, he does still seem to be open for business and working on whatever challenges are thrown his way.
Will Jersey Jon be in more episodes of 'American Pickers'?
According to IMDb, Jersey Jon is only credited for one 2021 episode of American Pickers at this time. However, in November 2020, Jersey John shared on Facebook that "new episodes" were on the way, presumably featuring himself with Mike. If that's the case, then viewers still haven't seen the last of him on the show.
Watch American Pickers on Mondays at 9 p.m. ET on History.