American Pickers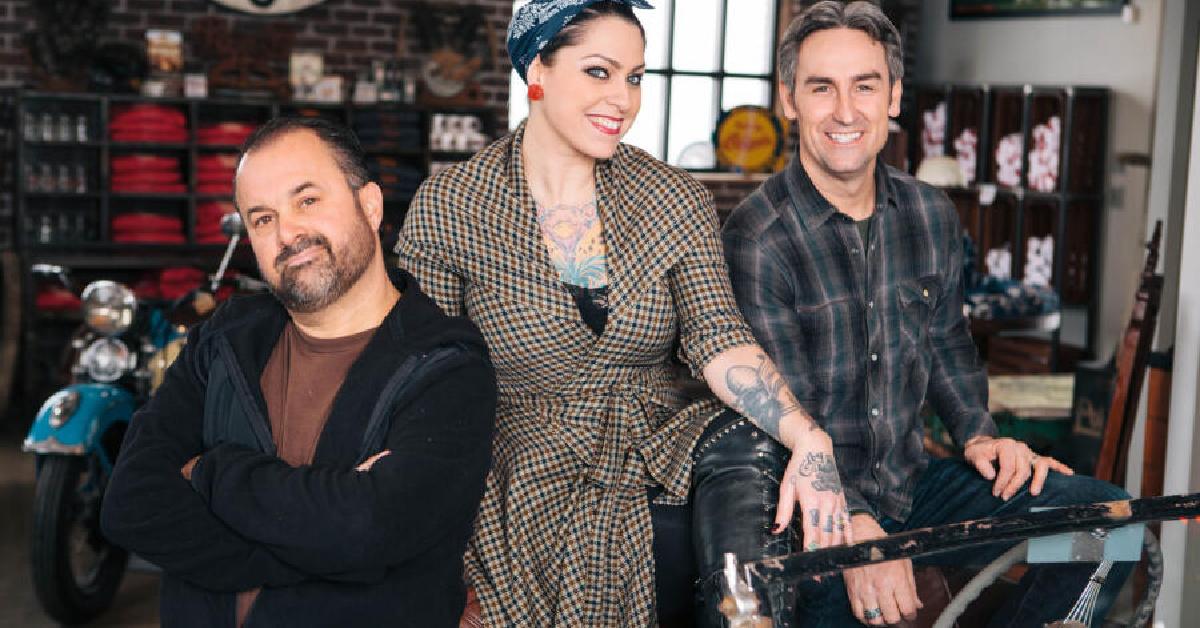 You know that old saying about how one person's trash is another person's treasure? Well, the History network's American Pickers is literally that saying in television show form. All across the country, there are people who have homes, warehouses, outbuildings, and yards filled with one-of-a-kind, antique treasures — they just don't realize it (or maybe they do and are ready to trade them in for some cash). That's where Mike Wolfe and Frank Fritz come in.
Mike and Frank travel across the country and "pick" (or search through) these unassuming treasure troves, offering cash on the spot for the "junk" they come across. Between the two of them, their knowledge of antique Americana and vintage collectibles is practically unrivaled, but they also have a slew of experts to consult whenever they come across something they're not as familiar with.
American Pickers cast:
Mike Wolfe — Mike says he's been picking since he was 4 years old. He takes a particular interest in antique motorcycles and bikes. He's also the owner of Antique Archaeology, a specialty shop with two locations where he sells some of his finds.
Frank Fritz — Frank makes up the other half of the American Pickers duo. He has a penchant for antique toys, oil cans, and Hondas.
Danielle Colby — Although she doesn't go picking with the guys, Mike and Frank would be pretty lost without Danielle. She generates leads and gives them a heads up for where they should head next. Danielle also holds the fort at the Nashville Antique Archaeology store.
Is the American Pickers team still together?
With more than 20 seasons under their belts so far, audiences are always wondering whether the American Pickers team is really as happy working together as they seem. Every once in a while, either Frank, Mike, or Danielle will be absent from an episode, causing fans to assume they've parted ways.
Frank did take a break from filming Seasons 8 and 9 and was notably absent for some episodes which were filmed during the COVID-19 pandemic. Similarly, Danielle revealed that she also elected to skip filming some episodes during the pandemic. That being said, there hasn't been any kind of formal announcement that the group is splitting up!
What are the net worths of the American Pickers team?
We don't have access to Mike and Frank's tax returns or anything, but various online sources put Mike's net worth at approximately $5 million and Frank's at around $4 million. (Danielle isn't doing too shabby for herself, either — she's worth a reported $1.5 million.)
Are Mike and Danielle married?
This has to be one of the more entertaining fan theories that surround the show, but no, Mike and Danielle are not married — not to each other, anyway! Mike has been married to his wife, Jodi Faeth, for decades (they first met in 1994). Danielle has also been married in the past but is reportedly single at this time.
Mike and Danielle are really good friends, though, and their friendship goes back to well before their American Pickers days. In a 2010 interview, Danielle revealed that she and Mike had been friends for nearly 10 years before production on the show even began. That explains their natural chemistry on the show!
Can you watch American Pickers on Netflix?
At this time, American Pickers is not available to stream in the U.S. However, there is an American Pickers collection available on Netflix for residents in some other countries!
Luckily, the History network shows a lot of reruns, so chances are you can watch American Pickers pretty much whenever you feel like it — especially if you set your DVR to record the show.
Fans might also want to check out the American Pickers store.
There are two brick-and-mortar Antique Archaeology locations — one in Nashville, Tenn. and the other in LeClaire, Iowa. The LeClaire location is the home base for the pickers and features some of their best picks as well as merch for the show and the store itself. At the Nashville location, shoppers can get vintage items, collectibles, and unique home decor picked by Mike, as well as custom gifts and gear.
There's also an online storefront for fans who can't make the trip to the physical locations. Just like with the in-person stores, online shoppers can buy antiques the guys have picked and a variety of merch.
Latest American Pickers News and Updates