Who Is Mike Wolfe's Girlfriend? Meet Leticia Cline, The 'American Pickers' Star's Partner
'American Pickers' star Mike Wolfe has a girlfriend named Leticia Cline. Here's what we know about her!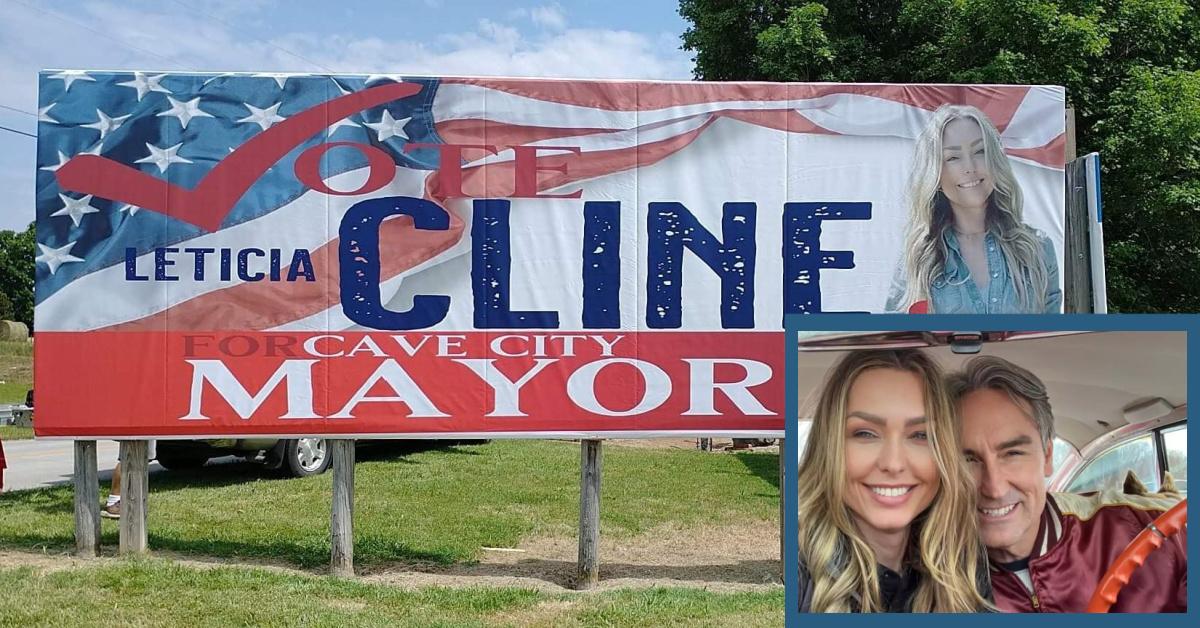 Back in November 2020, American Pickers star Mike Wolfe and his wife of 10 years, Jodi Catherine Wolfe, filed for divorce.
According to court documents, Jodi filed the documents, citing "irreconcilable differences," and listed June 2020 as their date of separation. The two have a 10-year-old daughter named Charlie Faeth together.
Article continues below advertisement
Fast forward to April of 2021, when Mike reportedly got together with his girlfriend, Leticia Cline. If that name sounds familiar, there's a good reason why — Leticia has spent some of her life in the spotlight, too! In fact, if you're a resident of Cave City, Ky., you might even have seen her name on a billboard. Here's what we know about Mike's girlfriend, Leticia.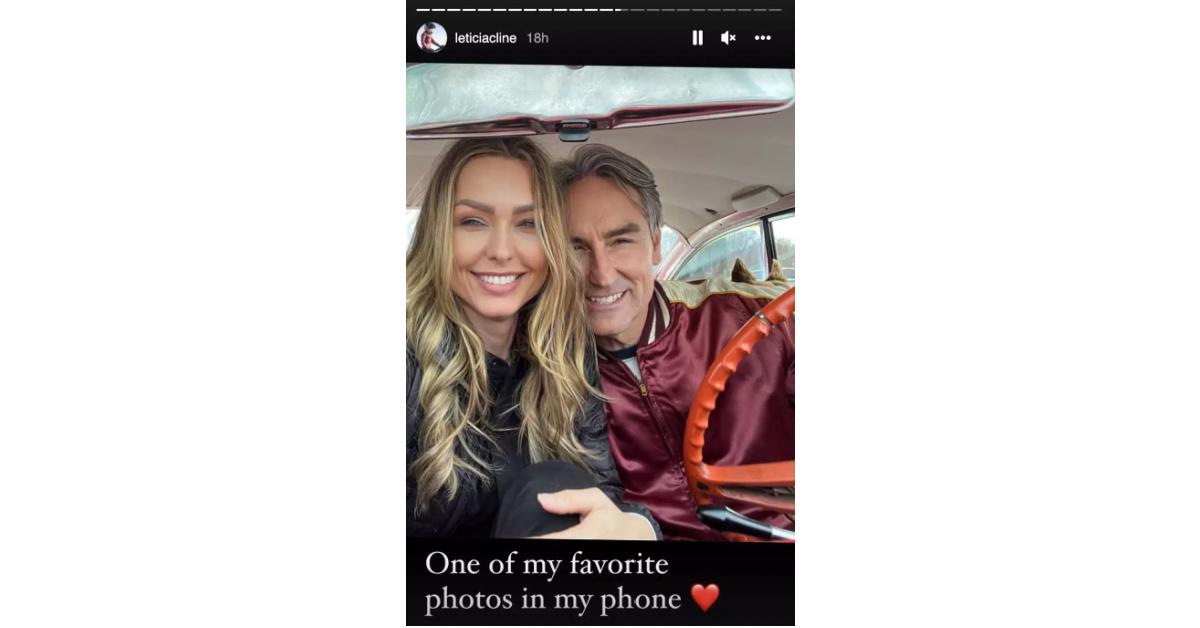 Article continues below advertisement
Meet Mike Wolfe's girlfriend, Leticia Cline.
According to Leticia's Instagram bio, she's a journalist, motorcycle racer, heritage tourism preservationist, cancer survivor, retired politician, and proud Kentuckian. She's also a model and even has some background in reality TV — she appeared on Season 5 of the WB dating show Beauty and the Geek, which aired back in 2008. Leticia has also been featured on Howard Stern's radio show.
Leticia grew up in Cave City, Ky., a small town right outside Mammoth Cave National Park. Her parents owned a souvenir shop and Leticia grew up working in the shop with them. She started riding motorcycles when she was only 4 years old and has been a motorcycle aficionado ever since. For a time, she was traveling up to 40,000 miles per year on her bike and discovering everything she could about small-town America. According to her website, she has a son named Caleb.
Article continues below advertisement
Interestingly enough, it appears as though Leticia and Mike have known each other for quite some time. Back in 2018, Leticia posted a picture with Mike on her Instagram page of the two smiling alongside artist Matt Hummel while getting ice cream. Mike also appears with Leticia in a sizzle reel for a show called The Forever Tourist, which Leticia describes as "a show about saving small-town America."
Article continues below advertisement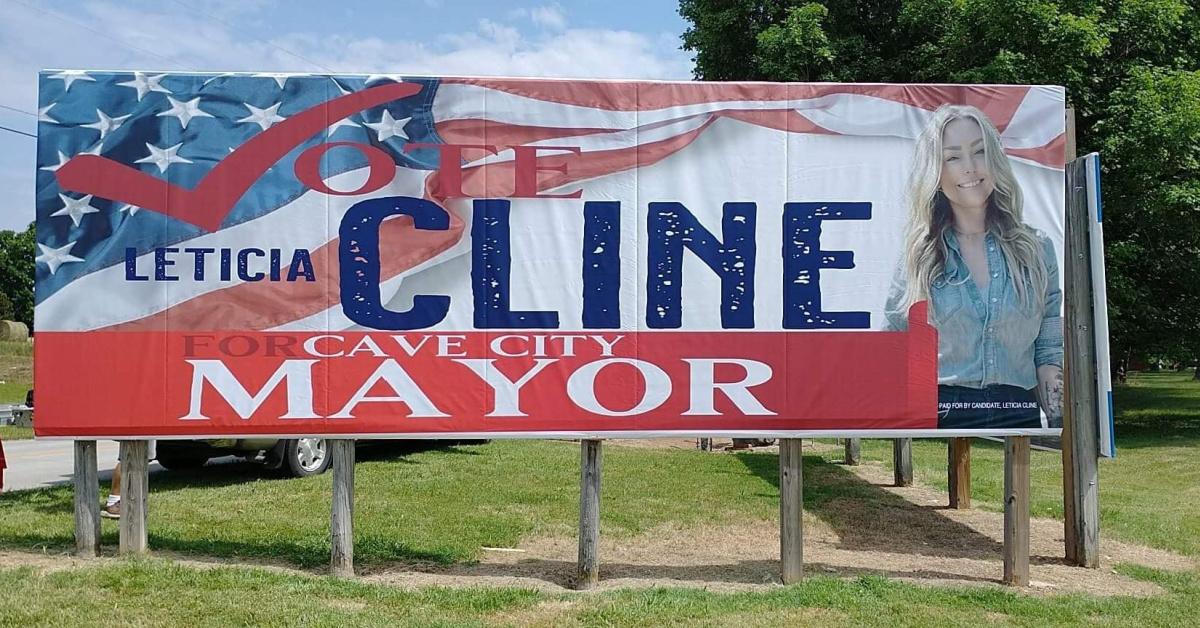 In May 2022, Leticia Cline ran for Mayor of Cave City, Ky.
In May 2022, Leticia made a surprising announcement and announced she was running for mayor of her hometown of Cave City, Ky.! "I have always believed my hometown, my family roots run generations deep here," she wrote in her announcement post on Facebook. "In my life, I have taken great risks because you can fail at what you don't want so you might as well take a chance at doing what you love."
Article continues below advertisement
Although Leticia ultimately lost the mayoral race to the incumbent candidate, there's no denying that she has been very involved in the revitalization of small-town America for years, and certainly plans to follow that passion.
Both Mike and Leticia seem to keep their relationship pretty private these days. Leticia posted a rare photo of the two of them on her Instagram Story on July 12, 2022, apparently confirming that they are still together and happy to be coupled up. Leticia hasn't appeared in any episodes of American Pickers, but TMZ reports that she has accompanied Mike on some shoots, and she has shared some photos on location, so maybe there will be a cameo sometime in the future!
Article continues below advertisement
Is Mike Wolfe married?
Although Mike and Leticia clearly spend a lot of time together — including out on the road — it appears that for now, they are just dating and have not tied the knot. Both have been divorced in the past, but there's no telling what the future might hold! In the meantime, Mike and Leticia seem perfectly happy to travel down the road of life together (on motorcycles, whenever possible).
Article continues below advertisement
What is Mike Wolfe's net worth?
According to Celebrity Net Worth, the American Pickers star is worth $7 million. The outlet writes that Mike's show is one of the most popular shows on The History Channel and has been on the air for more than 20 seasons. Not only does he star on the show, but he's also an executive producer for the series.
On top of that, Mike has published a few books, has guest-starred on NCIS, and has an endorsement deal with Indian Motorcycles. He also sold a show to CBS. According to a 2012 article from Deadline, the untitled show was a workplace comedy set in an antiques and collectibles shop. Mike said the show was based on his life as a picker, but there's more to it than just that.
Article continues below advertisement
"Its appeal is that it's really about everybody who ever looked for a treasure at a yard sale, bought a lottery ticket, rented a metal detector for a day at the beach, or just found a curious old thing and wondered where it came from and if it was worth anything," Mike said to Deadline. We don't know much about how much the show sold for or what happened after the deal was made.
Watch American Pickers on the History Channel, Mondays at 9 p.m. EST. You can also catch up on episodes on Peacock and Discovery Plus.