'American Pickers' Star Frank Fritz's Weight Loss Was Partly Due to His Battle With Crohn's Disease
Frank Fritz's noticeable weight loss on 'American Pickers' is part of his decades-long battle with Crohn's disease. Plus, did Frank quit the show?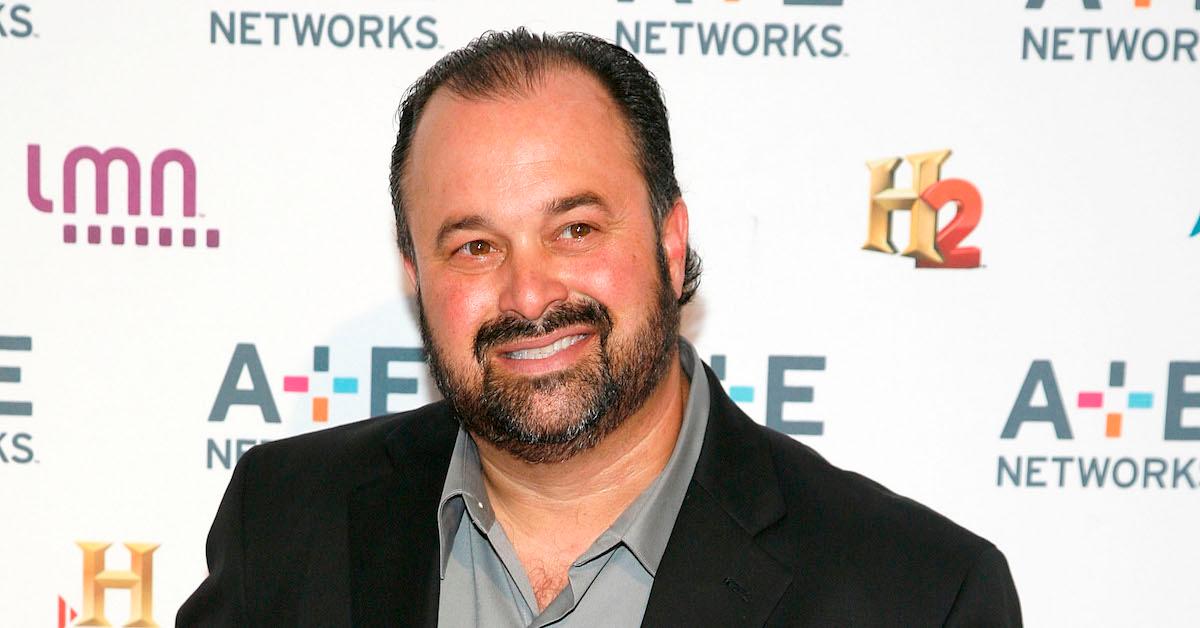 When someone's been on television for more than a decade, it's easy for fans to pick up on changes to their appearance. So naturally, Frank Fritz's significant weight loss in between American Pickers' eighth and ninth seasons elicited a strong reaction from History Channel viewers.
Article continues below advertisement
The Iowa native revealed that his smaller physique is the result of making some changes in order to take care of himself in light of his ongoing battle with Crohn's disease, a chronic inflammatory bowel disease that he's been suffering from for more than 30 years.
Article continues below advertisement
'American Pickers' star Frank Fritz's most noticeable weight loss occurred in 2013.
The 54-year-old addressed rumors surrounding his slimmer figure in a Facebook post published a couple days before the Season 9 finale. "A lot of you have been wondering about my health and my weight loss," he wrote on Aug. 17, 2013. "I have an illness called Crohn's [disease], which at times is difficult to deal with."
Symptoms include diarrhea, abdominal pain, bloody stool, and reduced appetite. "I started losing weight and ran with it!" Frank shared at the time, adding that he had felt much better lately. "I have been exercising and eating good… Thanks for all of your kind words of concern! I couldn't do what I do without all of you!"
Article continues below advertisement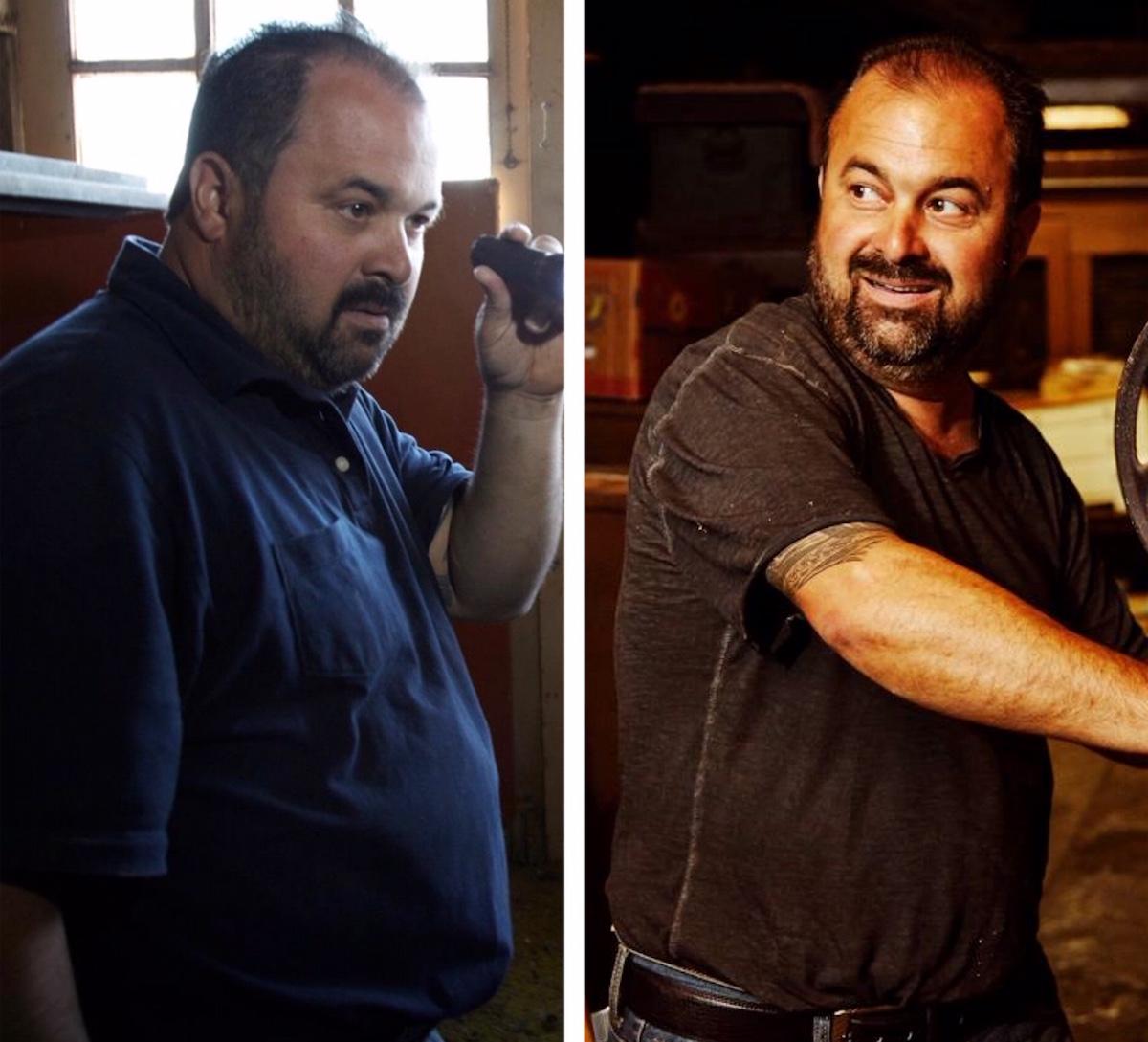 In a July 2021 interview with The Sun, Frank shared some additional details about his weight loss. "The weight loss is me watching what I'm eating so I can keep my disease under control the best I can. I'm just eating healthy. After a while I started watching what I'm doing and I'm doing a little bit more walking. I keep pretty busy around here too, taking care of the grass and getting rid of the weeds."
Article continues below advertisement
In a 2011 interview with the Quad-City Times, Frank said his "terrible" Crohn's disease not only affects him but also his family members and co-workers. Luckily, he became a master at dealing with his condition on the road, which was of the utmost importance while filming American Pickers.
He and co-star Mike Wolfe would travel across the country in a recreational vehicle equipped with portable facilities so that he never had to worry about finding a bathroom in the rural locales they would frequent.
"Crohn's and travel is all about management," Frank explained in a 2012 chat with the National Enquirer. "My entire crew knows about my Crohn's. They understand it when I need a break. I mean… if I have to go, I have to go!"
Frank hopes to inspire those in the Crohn's community who feel limited by their disease. "I'm trying to show people that regardless of the adversities... and the social situations, the awkwardness, accidents, that you can live a productive life," he told the Quad-City Times.
Article continues below advertisement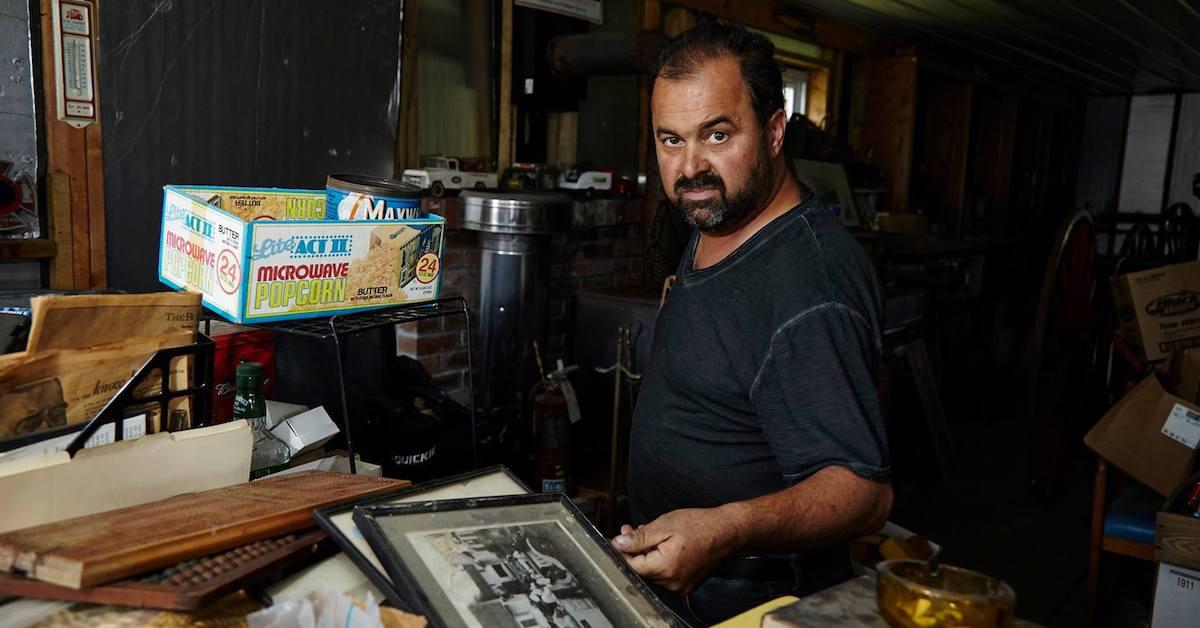 Frank revealed that he also suffers from anxiety.
The reality star publicly disclosed a prescription for Xanax after being charged with an OWI (Operating While Intoxicated) in 2017. Along with the anti-anxiety drug, THC was detected in the motorbike junkie's system at the time.
Article continues below advertisement
Frank told the Quad-City Times that having people watch his every move due to his celebrity status led him to seek medication. As for the THC, "I still had [it] from the three weeks I'd spent in Colorado. When in Rome," he stated before insisting, "I'm not a big drug user. I don't have time for that."
The collector ultimately pled guilty to the OWI charge but claimed the media blew the incident out of proportion. "They made me sound like Public Enemy No. 1," he shared of local TV reports. "They said I was drunk and weaving all over the road. I blew a point zero, zero, zero on alcohol. There was none in my system."
Article continues below advertisement
Did Frank quit 'American Pickers'?
Fans of the show know that Frank has not appeared on any new episodes since before the COVID-19 pandemic. Instead, Mike has been doing the picking and is sometimes joined by Danielle, his brother Robbie, Jersey Jon, or another guest picker. Given Frank's absence from the show, people have been wondering what happened to Frank, and whether he is still part of the show.
Article continues below advertisement
In that same interview with The Sun, Frank said that he did not leave the show. Rather, his absence was due to a combination of him getting back surgery and then the outbreak of the COVID-19 pandemic. "It's up to the network whether I come back on the show. It ain't gonna affect me one bit. I didn't leave the show, I finished shooting and then I had a little back surgery and the pandemic came," he said.
He also said that he would like to come back to American Pickers, although he is a bit wary of rejoining the production right now. "I would like to come back to the show, but we will see. I was doing it for 11 years, but there is a lot of controversy going on right now," he said, perhaps referencing the recent announcement that Mike is going through a divorce from his wife Jodi.
Regardless of what happens to the show in the future, fans are undoubtedly glad to see Frank making his health and happiness a top priority in his life.