All of the Known Details Surrounding Mike Wolfe and Frank Fritz's Friendship
Mike Wolfe and Frank Fritz's friendship has come under scrutiny from fans as of late, but are they still on good terms? Here's what we know.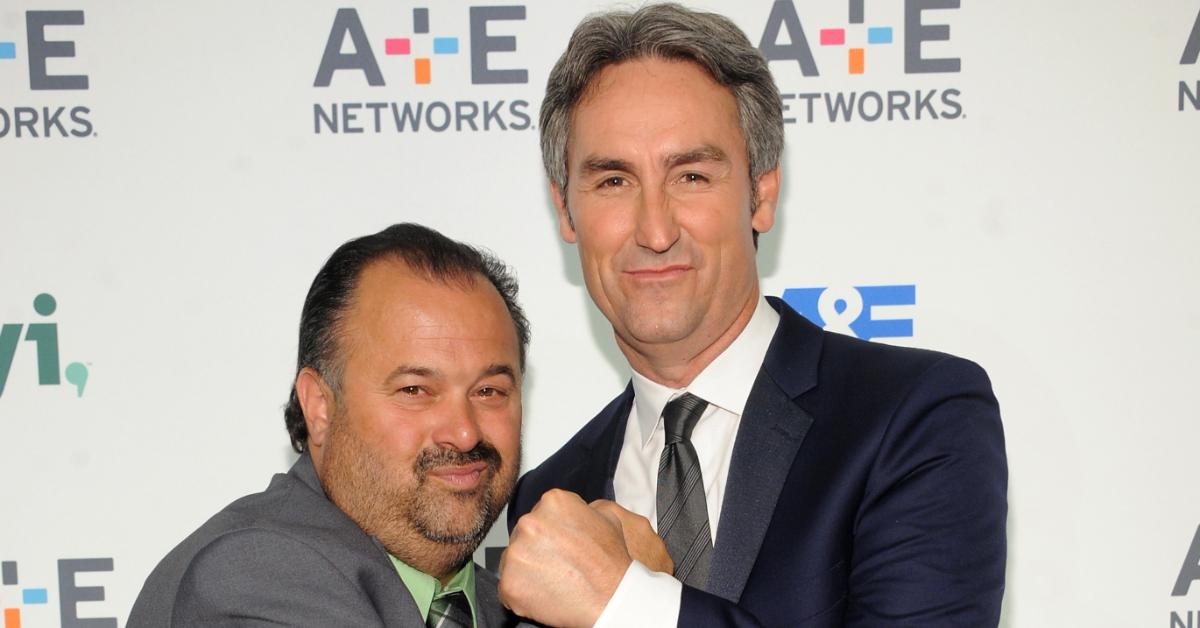 If you've been a fan of the hit History Channel program American Pickers, you know that Mike Wolfe and Frank Fritz co-hosted the show for years. Mike and Frank worked hand-in-hand to take viewers through barns, homes, shops, and more; digging through what others may consider junk in order to uncover bits and pieces of history that likely otherwise would have been forgotten.
Article continues below advertisement
Nowadays, Frank is no longer a part of American Pickers, and the last few years have revealed a lot more personal details about Frank's life and the working relationship that he had with Mike. So, what do we know about Mike and Frank's friendship? Did they actually have a falling out? Let's unpack the facts.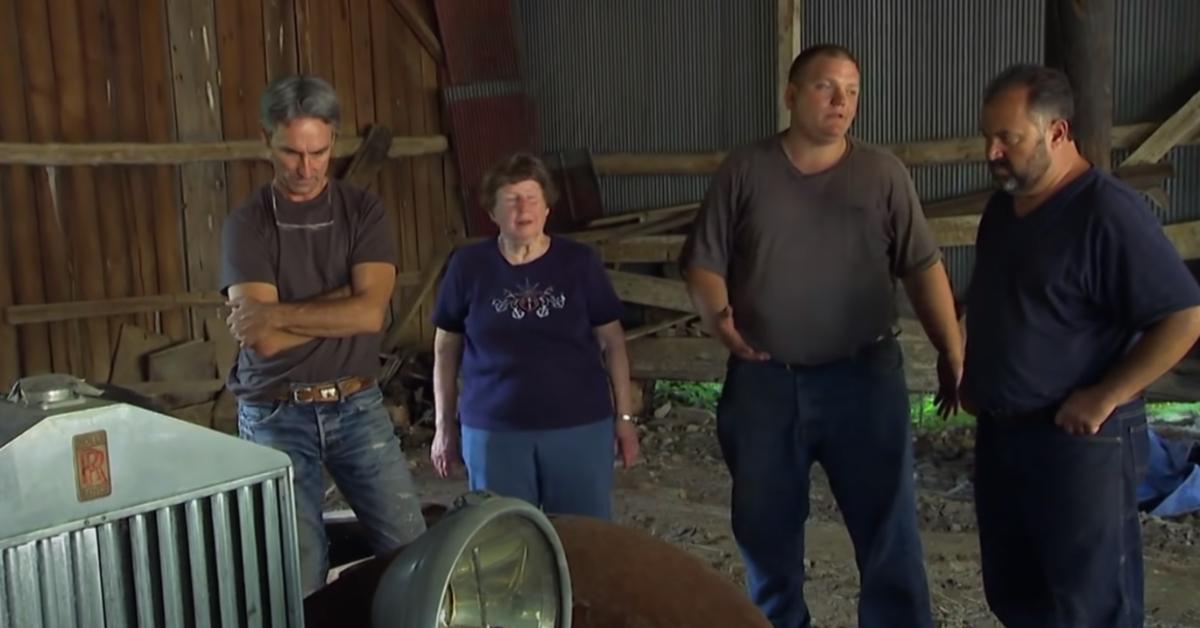 Article continues below advertisement
Here's what we know about Mike Wolfe and Frank Fritz's friendship.
Mike and Frank met back in 2009 and cultivated their friendship through working together on American Pickers. The duo appeared alongside Danielle Colby-Cushman up until Season 21 when things seemed to change. Many fans were shocked when, halfway through the season, Frank just stopped appearing on the show outright.
Initially, neither Mike nor Danielle acknowledged Frank's departure, but details soon came out that cleared everything up. In July 2021, Frank spoke with The Sun and revealed that he had undergone back surgery, which forced him to take a leave of absence from the show.
However, his statement was a haunting indicator of what was to come: "It's up to the network whether I come back on the show," he said at the time. "I didn't leave the show. I finished shooting and then I had a little back surgery and the pandemic came."
Article continues below advertisement
Frank revealed during that same interview that he and Mike had had a falling out.
Beyond clarifying why he had left the show, that same interview provided the first public glimpse into the fractures in Frank and Mike's working relationship. He told The Sun that "The show is tilted toward him [Mike] 1,000 percent. I can't even bend that far down to show you how much."
On top of that, he added that he and Mike hadn't spoken in two years and that Mike had never contacted him to check on him after surgery.
Article continues below advertisement
When the History Channel announced that Frank would no longer be on the show, Mike released a statement about the decision. At the time, he said, "The journey that Frank, Dani, and I started back in 2009, like all of life, has come with its highs and lows, blessings and challenges, but it has also been the most rewarding. I will miss Frank, just like all of you, and I pray for the very best and all good things for him on the next part of his journey."
In another interview with The Sun, Frank slammed Mike for releasing the statement that way and called him out for lying.
"Mike's statement was bulls--t," he said. "Somebody wrote it out for him. We never were friends in grade school. I don't believe in ten years he's said five nice things to me, you know? Unless he was cutting somebody else down and we were both laughing." Yikes.
Article continues below advertisement
Mike spoke out again after Frank suffered from a stroke.
In a heartfelt Instagram message shared on July 21, 2022, Mike spoke out about the recent stroke that Frank had suffered from and clarified some details about the current state of their friendship.
Article continues below advertisement
"I have been very private in the past year in regards to Franks life and the journey he's been on," he led off by saying. "There has been lots of opinions in regards to mine and Frank's friendship and the show but now is not the time to set the record straight. Now is the time to pray for my friend."
Mike continued his message with, "Frank has suffered a stroke and is in the hospital. Please keep him in your hearts and thoughts. Frank I pray more than anything that you make it through this OK. I love you buddy."
Only time will tell what comes of Frank's hospitalization following the stroke, but our thoughts are with his family, friends, and fans during this difficult time.