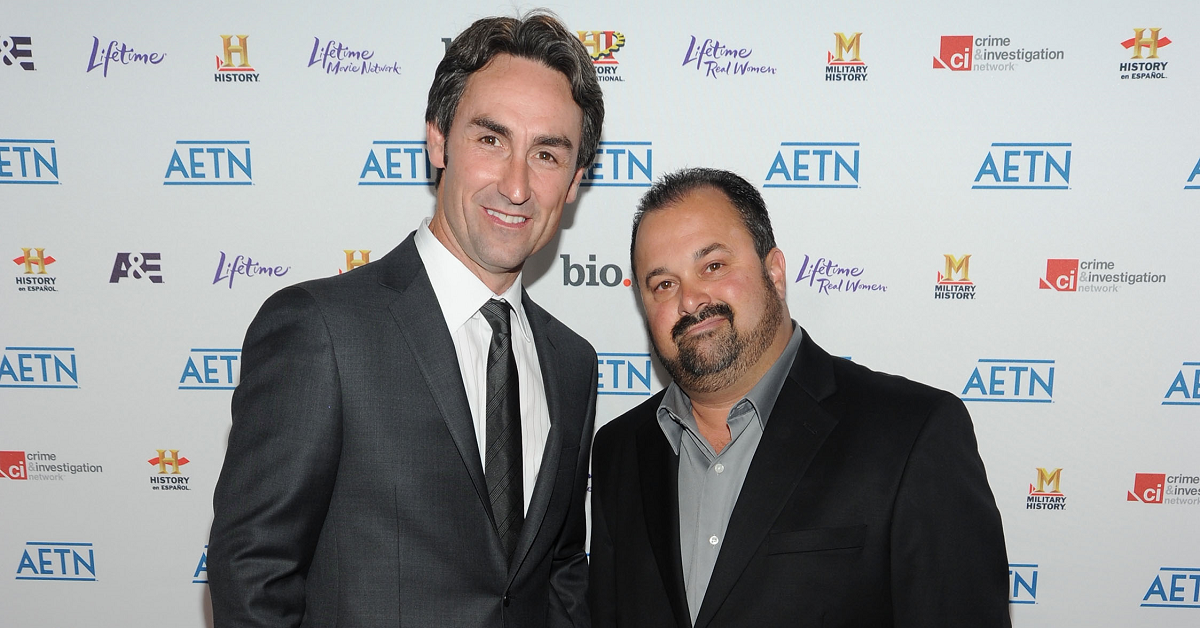 Rep Offers Update on Frank Fritz From 'American Pickers' Following His Stroke
Following more than a decade on the air together, Mike Wolfe and Frank Fritz parted ways when Frank stepped down as a co-host of American Pickers in 2021. Fans naturallywondered what led to Frank's departure, and whether he and Mike are still on speaking terms. But fast-forward to July 2022, and news broke that Frank has been hospitalized. The question on everyone's mind now is: What happened to him?
Article continues below advertisement
What happened to Frank Fritz on 'American Pickers'?
On July 21, 2022, Mike took to Instagram to reveal Frank's hospitalization.
"I have been very private in the past year in regards to Frank's life and the journey he's been on. There have been lots of opinions in regards to mine and Frank's friendship and the show but now is not the time to set the record straight. Now is the time to pray for my friend," he wrote.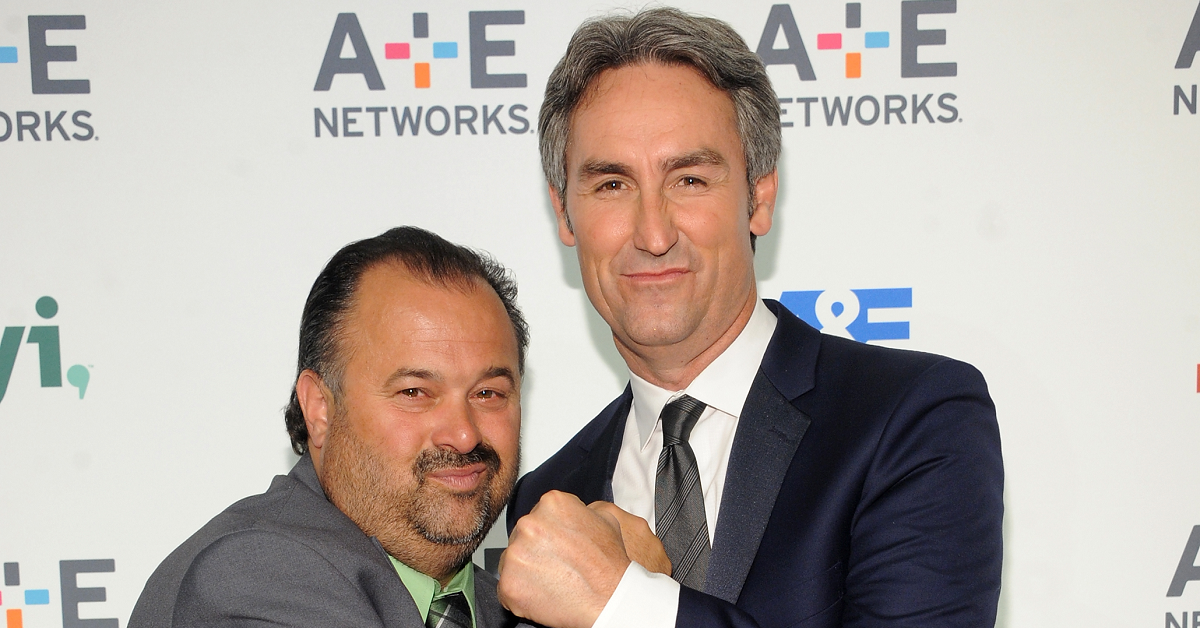 Article continues below advertisement
He continued: "Frank has suffered a stroke and is in the hospital. Please keep him in your hearts and thoughts. Frank I pray more than anything that you make it through this okay. I love you buddy."
On July 25, a representative for Mike told People: "We asked that everyone keeps Frank and their thoughts and prayers. The most important thing is that we allow him time to heal and giving [sic] him the space to do so."
It's unclear at this time what Frank's current condition is — but we'll keep you updated as we learn more.
Article continues below advertisement
Why did Frank leave 'American Pickers'?
Frank had been struggling with health problems for several years leading up to his departure from American Pickers. He had lost a substantial amount of weight, and many fans began to wonder if something was wrong with him after he returned to the show looking noticeably thinner. In addition, Frank has spoken frequently about suffering from back problems and Crohn's disease, which may have been one factor in his decision to leave the show.
Article continues below advertisement
In an interview with The Sun, Frank said that he would not be returning to American Pickers, explaining that he hadn't even spoken to Mike in more than two years. "I haven't talked to Mike in two years," Frank said. "He knew my back was messed up, but he didn't call me up and ask how I was doing. That's just how it is."
Mike said that he was sad to see Frank go, and added that the two of them had known each other for a long time.
Article continues below advertisement
"I have known Frank for as long as I can remember, he's been like a brother to me," Mike wrote via Instagram in July 2021. "The journey that Frank, Dani (Danielle), and I started back in 2009, like all of life, has come with its highs and lows, blessings and challenges, but it has also been the most rewarding. I will miss Frank, just like all of you, and I pray for the very best and all good things for him on the next part of his journey."
Frank believed the show was "tilted" toward Mike.
In his interview with The Sun, Frank said that he felt he always took "second" place. "The show is tilted towards him 1,000 percent. I can't even bend that far down to show you how much," he said. "That's fine. It's like you've got Aerosmith and there's Steven Tyler and he's the frontman. I found my spot, I'm second and he's number one on the show. That's no problem with me. Maybe he does have a problem."
Article continues below advertisement
Frank added that he saw himself as the more average guy, and believed that that quality allowed him to appeal to more viewers. "I'm not arrogant and I'm more of a regular ol' guy," he said. "The guy that connects with me is the guy who buys a 30 pack of Busch Light and a pizza on the weekend. That's my guy. My guy buys a $150 sign, not an $8,000 sign."
Article continues below advertisement
"I'm more of the common man guy, I haven't found a $100,000 vase or any Michelangelo stuff," he continued. "I've never really had a big, big score like that. But all the small scores are the bread and butter and that's my deal."
Our thoughts are with Frank, his family, and his friends during this difficult time. We wish him a full recovery, and we'll keep you updated on his condition as we learn more.