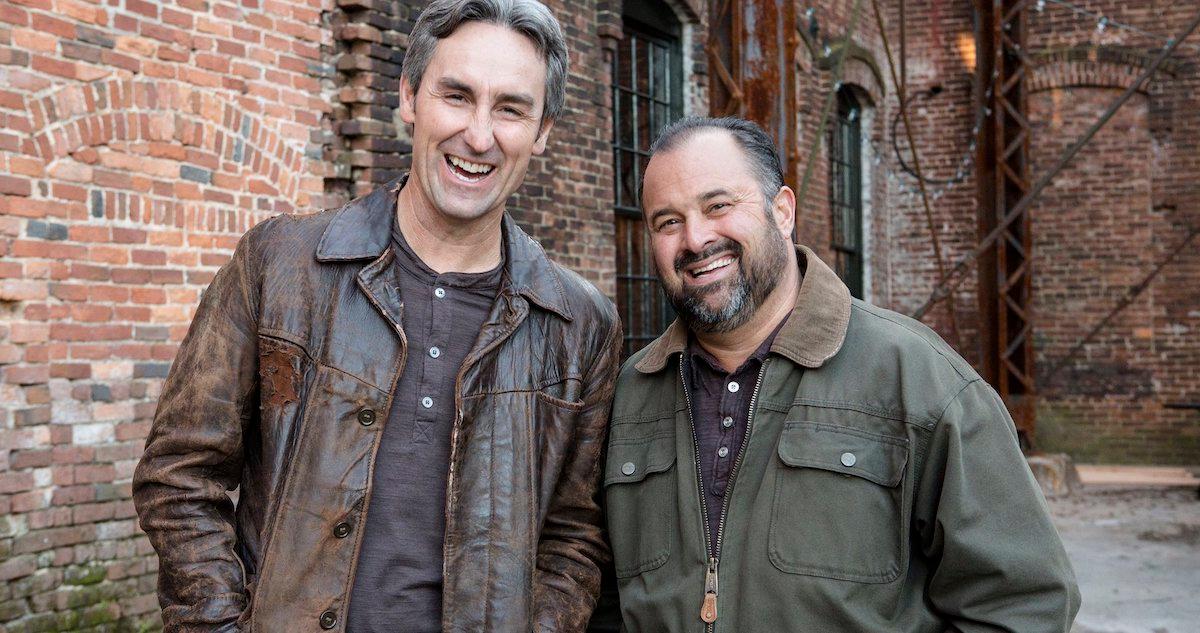 Mike Wolfe Reassures Skeptics 'American Pickers' Is Not Staged
The premise of American Pickers is pretty simple. Collectors, or "pickers" Mike Wolfe and Frank Fritz travel around the country in search of antiques and other hidden treasures.
Article continues below advertisement
Back at their home base in Iowa, Danielle Colby runs Antique Archaeology — they recently opened a second location in Nashville — where Mike and Frank sell their finds.
However, there are some "fans" of the History Channel series who believe Mike and Frank's impressive picking is not as real as they make it seem.
Article continues below advertisement
Is 'American Pickers' staged? 
According to some people who claim to have first-hand encounters with the crew — like Ken Young, whose Ken's Toys shop was featured on the show — have alleged that producers plant items for Mike and Frank to find in front of the cameras.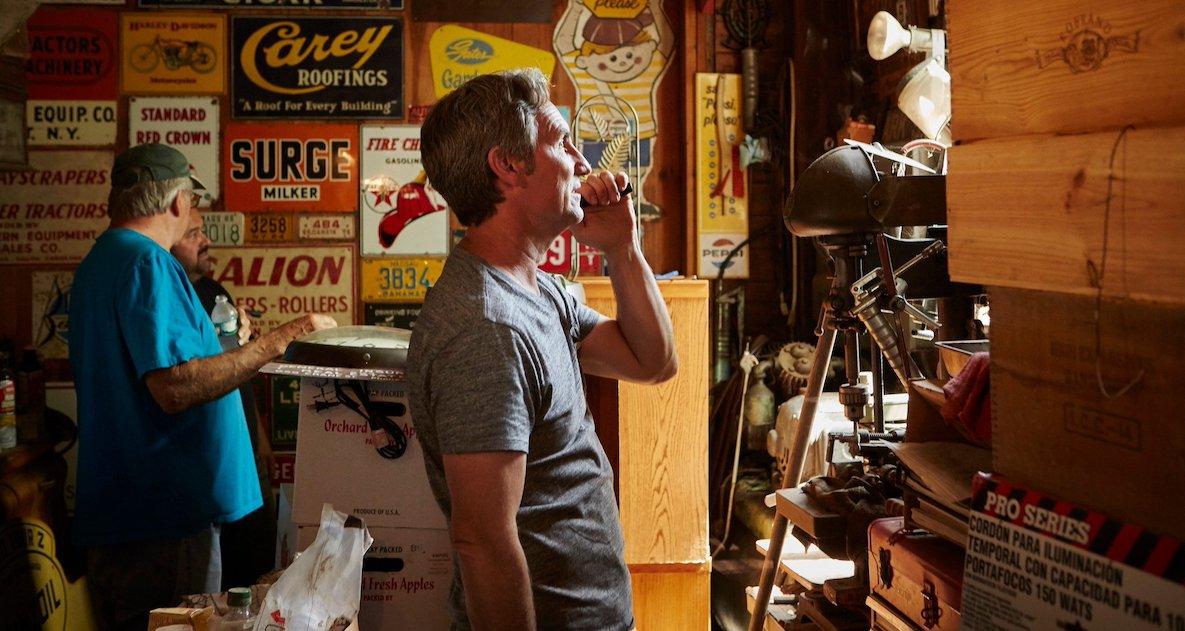 Article continues below advertisement
However, Mike denies those reports and reassures skeptics that the show is very real, though producers sometimes call ahead to let people know they are headed to their property to film.
In fact, it's fans who reach out to Mike and Frank to come rummage in their backyards.
"It is easier now. We get 10,000 emails a week from people who want us to come pick their collections," Mike said of finding collectibles. "Before the show, I ran ads in small towns. It worked, and I would go talk with the local chamber, with museums, and with people who had collections."
Article continues below advertisement
And along the way, he has met some interesting characters. "The Mole Man, his whole house was underground," he said of the popular episode. "He started digging in 1968, and he is probably still digging now. He was a good guy with great stuff. It was the weirdest situation, though. I wouldn't have gone in there without a film crew. We could only show a quarter of what we filmed. We shot for two days and only showed six minutes of film."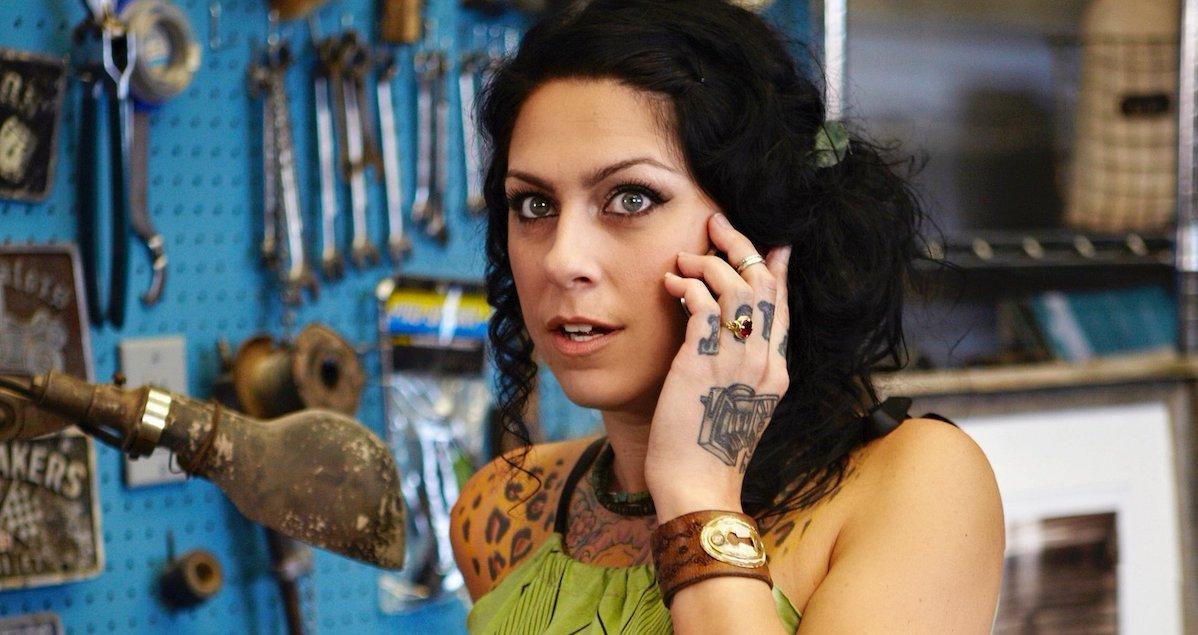 Article continues below advertisement
Danielle also reassures skeptics what they see on television is real. 
Danielle met Mike more than 15 years ago when they were both going after the same "find" and struck up a conversation. It wasn't long before Danielle was managing Antique Archaeology — and stealing the spotlight on American Pickers.
"There are rumors as to whether the business is real or if it's just for TV. It is real, we actually do work there, we do depend on it for our livelihood," she told the Chicago Times Free Press. "
There is one small part of the show that is staged... 
Frank revealed that the transportation scenes on the show don't show the full extent of the caravan required to film a show on the road.
"Fritz joked that when you see them load an antique into their white van on the show, they often take it right back out of the van once the camera's turned off and put it into the larger U-Haul truck," Hoopla reported. In fact, there is actually a fleet of vehicles that include multiple vans, a U-Haul truck, and a motorhome.
Article continues below advertisement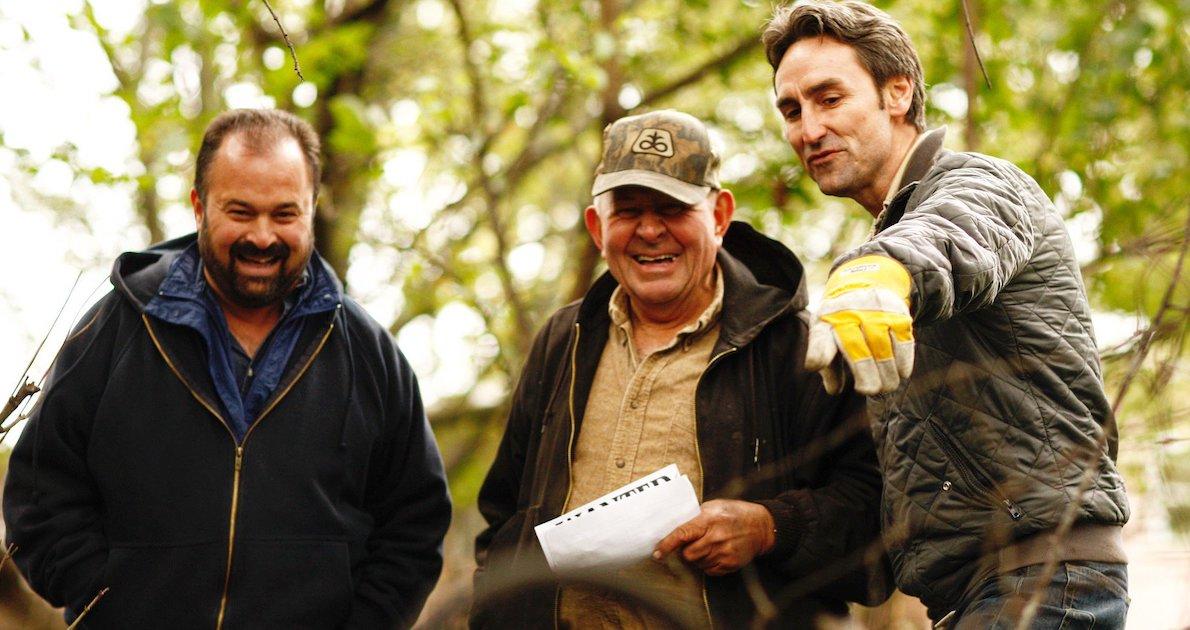 And yes, Mike and Frank are really good friends. 
Mike and Frank became friends in the eighth grade, and even though they live separate lives after filming, their friendship and business partnership is very real.
Article continues below advertisement
"We've always gotten along really well. He bought different things than I have and stuff. A long time ago -- like 20 years ago, doing this as long as I have -- I started bringing Frank with me when I was in the Midwest, like if I was going to Wisconsin or Missouri or whatever," Mike told AOL.
"I would bring Frank because he was close, and he was fun to travel with. When I started videotaping myself making the show, I honestly realized that I couldn't sit and talk into a camera by myself, so Frank became a big part of the show because of the dialog between us and the relationship we have. That's what's great about it. We are both completely opposite people, but we love what we do."