The Banana Drop Challenge Is Taking Over TikTok — Here's How to Do It
The Banana Drop Challenge is the new viral TikTok trend. All you need to participate is a pair of sunglasses and a little bit of rhythm.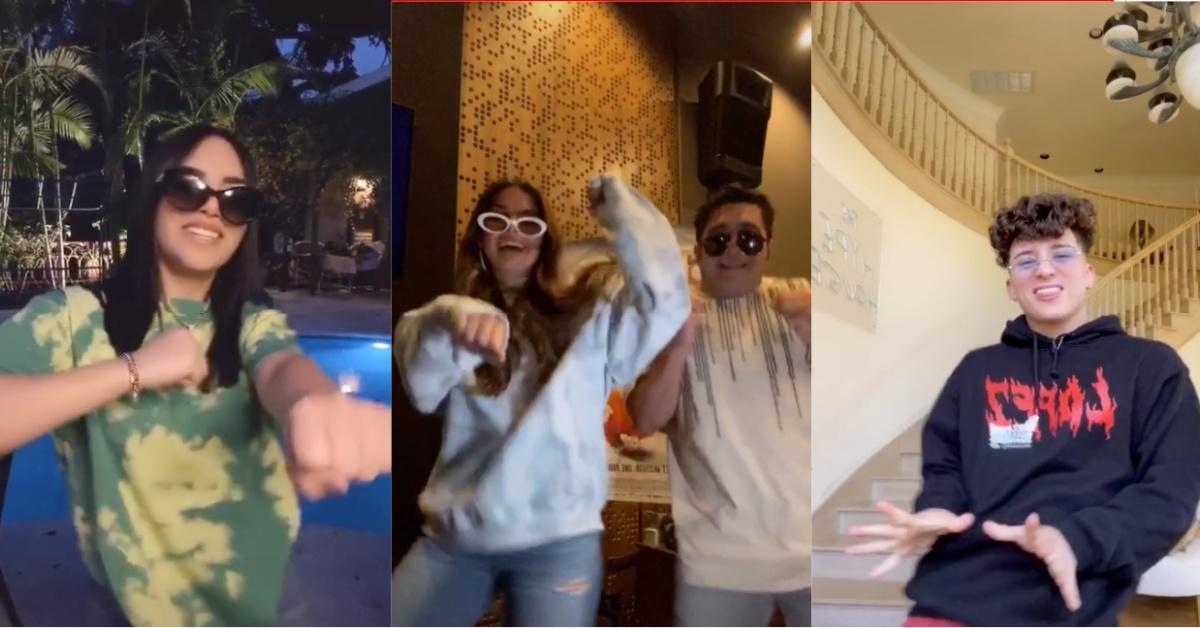 Depending on how much time you spend scrolling through TikTok, you may have heard about the Banana Drop Challenge. You might even want to participate in said challenge — and you totally can! The beauty of most TikTok challenges is that anyone who feels like joining a viral trend can hop on the bandwagon, and the Banana Drop Challenge is no different.
Article continues below advertisement
But before you head to your fruit basket, you should know that the Banana Drop Challenge doesn't actually have much to do with bananas. In fact, all you'll need for this challenge is a pair of glasses (preferably sunglasses) and a little bit of rhythm (you can fake that last part if you need to). Without further ado, here's what you need to know about the Banana Drop Challenge.
Article continues below advertisement
Here's how to do the Banana Drop Challenge.
As with many viral TikTok challenges, the Banana Drop Challenge has two main parts: the sound and the choreography. All Banana Drop Challenge videos use the same sound: Banana (feat. Shaggy) - DJ FLe - Minisiren Remix - Conkarah. The song — and this remix, specifically — has become mega-popular over the past few weeks, largely because of the fact that it's used in this challenge.
Next up is the choreography. You'll probably have to watch a few Banana Drop videos to get a solid grasp on the dance moves, but we'll give you the gist. Basically, you'll start with your sunglasses propped on top of your head, then do a couple of dance moves and drop your glasses down over your eyes at the exact right time of the song. It's definitely much easier said than done, but with some practice, you can definitely master the skill.
Article continues below advertisement
The Banana Drop Challenge has become one of the most widespread challenges of recent weeks. Videos using the #bananadrop tag have a combined total of more than 1.4 billion views — that's obviously nothing to scoff at!
Article continues below advertisement
Basically all of the biggest TikTok stars have made their own Banana Drop Challenge videos, including Charli D'Amelio, Tony Lopez, Addison Rae — basically, everyone you would expect. But this challenge isn't just for famous TikTokers! It's for everyone!
It seems as though the Banana Drop Challenge has even caught the attention of people who don't spend a lot of time on TikTok. Ryan Seacrest recently made his own attempt at completing the challenge (with mixed results):
Article continues below advertisement
Both Conkarah and Shaggy have expressed their excitement about the song's recent increase in popularity on social media. They've also been sharing people's Banana Drop Challenge videos and encouraging everyone to dance to the song.
The widespread popularity of the Banana Drop Challenge just goes to show you that you never know exactly what's going to go viral on TikTok (or elsewhere on the internet). At the same time, not every viral challenge requires hours and hours of preparation or a ton of expensive supplies. The best challenges are the ones that are easily done at home with minimal materials — and awesome songs, obviously.