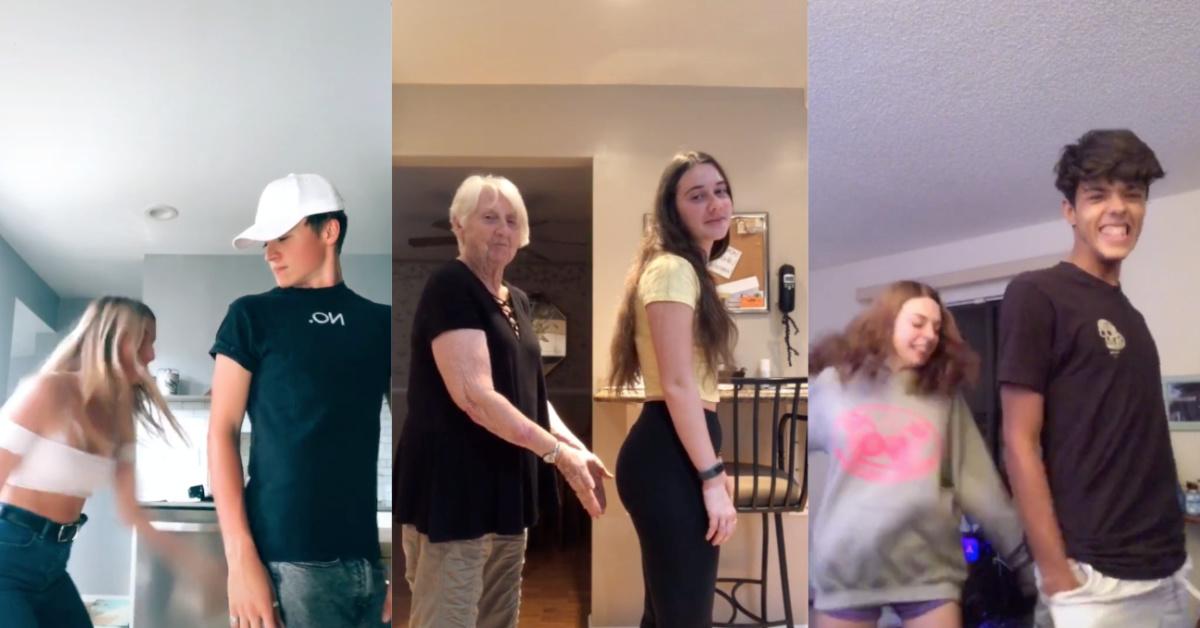 TikTok's "Clap Your Hands" Challenge Is Nothing Like the Song You Sang in School
Remember back in preschool when you sang the song "If You're Happy and You Know It Clap Your Hands"? Well, TikTok's Clap Your Hands Challenge is a lot like that… in some ways. In other ways, it's actually quite different. There are more cuss words, for one. And the clapping? Well, there is clapping, but it's not exactly of the hand variety.
Article continues below advertisement
The challenge has quickly gained steam on the popular video-sharing app with people putting their own spin on it and making it entirely their own. The best part is that if you want to make your own Clap Your Hands Challenge video, you don't need to make any special preparations or get supplies.
Article continues below advertisement
The Clap Your Hands Challenge isn't really about clapping your hands.
We should offer a disclaimer before you watch any of the videos shared here — there's some NSFW language used throughout them! That's because they all use the same sound: "Clap your hand" from TikTok user @andyarthursmith. It's basically the song you know and remember from your preschool days, just sung extra quickly and with some colorful language thrown in for flavor.
Now, onto the actual challenge. Just as in the original "If You're Happy and You Know It" song, Andy Arthur Smith's version of the song has pauses to allow for clapping. Only, rather than clapping their hands, people are clapping someone else's, um, behind:
Article continues below advertisement
To be fair, the song has never explicitly said you're supposed to clap your hands against each other. You can clap your hands on anything! And that's exactly what the people of TikTok have been doing, much to the general public's delight.
Article continues below advertisement
There's something so hilarious about these videos. We're not saying that they're, like, highbrow entertainment worthy of an Oscar. But we're not not saying that either. Sometimes it's the simplest things that make you laugh the most, right?
Article continues below advertisement
Some people are putting their own hilarious twist on the Clap Your Hands Challenge.
Of course, if you don't feel like "clapping" someone's backend, you can really make the Clap Your Hands Challenge your own in some other way. All it takes is some sort of rhythmic movement at the hand-clapping parts. We're particularly fond of this shark puppet version:
Article continues below advertisement
We would like to submit the above video as proof that it doesn't take a big budget to make something supremely entertaining. The shark's mouth movements are perfect. The "clapping" against the person's leg? Perfect. It's just all very, very good.
What's that? You want your pet to participate in this particular challenge? Well, they totally can! Just be aware that they might not actually love it (and make sure to have some treats handy to win back their affections).
Article continues below advertisement
Is the Clap Your Hands Challenge going to change the world of entertainment? Probably not. But it certainly did keep us chuckling for a good 10 minutes, and that's totally worth something, isn't it? Now if you'll excuse, we're going to go scroll through approximately 1,000 more of these videos.