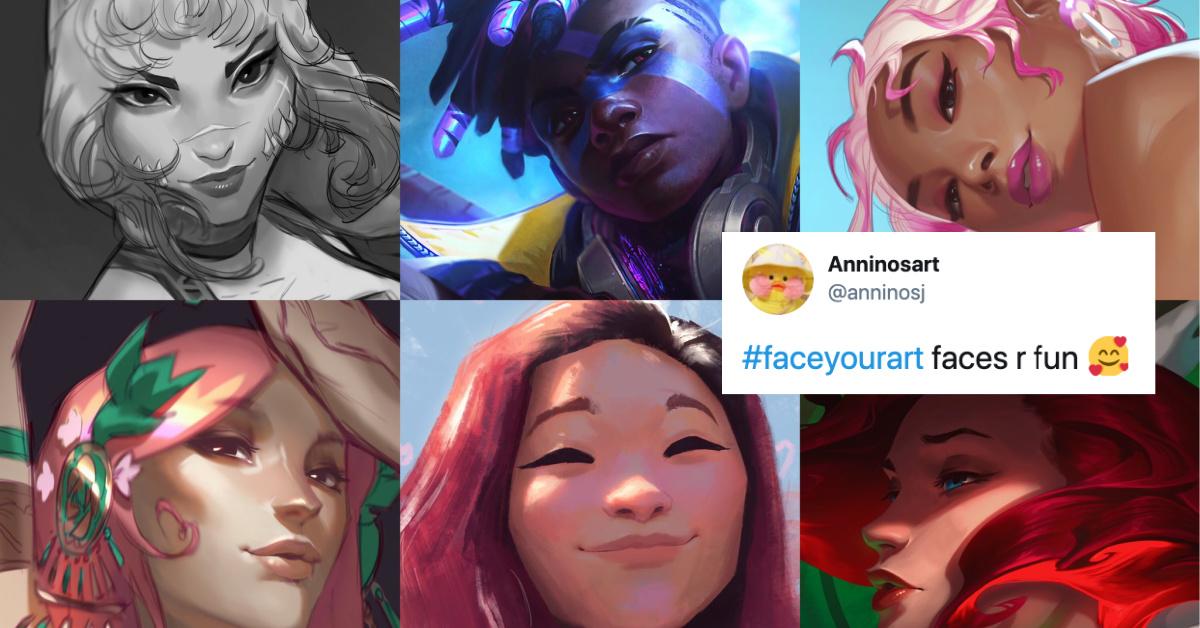 Artists Are Making the "Face Your Art" Challenge Go Viral
Calling all artists! There's a new social media challenge for artists of all types to participate in — or even people who consider themselves aspiring artists! It's called the Face Your Art Challenge, and all it takes is a couple of minutes of your time (plus all the time you've spent perfecting your art, obviously).
Article continues below advertisement
As far as challenges go, the Face Your Art Challenge really couldn't be much easier. Plus, it gives other artists (and non-artists) a chance to see your art style at a glance. Ready to make your own Face Your Art post? Here's how to do it.
Article continues below advertisement
Show off your unique art style with the Face Your Art Challenge on Instagram.
The Face Your Art Challenge isn't exactly new, but it has recently gained popularity, especially on Instagram. The idea behind the challenge is to display nine separate examples of your art in one post so that people can see your style at a single glance. It's similar to the Top Nine trend, except it's specific to works of art.
The challenge gets its name from the fact that most artists participating in it choose to upload pictures of faces they have drawn, whether they're faces of animals, people, robots, or any other character with a face. Of course, there's no rule stating that you have to use pictures of faces only, so feel free to interpret the challenge however you wish.
Article continues below advertisement
Here's how to create your own Face Your Art Challenge post for Instagram.
First, you'll have to take pictures of nine of your works of art. Crop them into squares for best results. Then, open the Layout app from Instagram (you can use other third-party layout apps instead, but the official Layout app syncs well with Instagram). Select the nine-square grid layout and add each of your photos.
Article continues below advertisement
You can arrange the photos in any order you want to. Some people are using the challenge as a chance to document the way their art style has evolved over the years. If you want to do that, it might make the most sense to arrange them in chronological order. Otherwise, just go with whatever feels right. Upload to your Instagram grid, add the #faceyourartchallenge tag, and ta-da! You're done!
We highly recommend scrolling through other artists' submissions too — you never know when inspiration might strike!
Article continues below advertisement
The Face Your Art Challenge is also popular on Twitter.
Although most artists are choosing to participate in the challenge via Instagram, a number of people are also uploading their art grids to Twitter as well. If you want to do the same, you totally can! You can download your photo from the Layout app and easily upload it to Twitter for additional exposure.
If you're an artist, it can sometimes be difficult to describe exactly what makes your art yours. By participating in a challenge like this one, you can take a step back from your entire portfolio and really zero in on certain details that establish your unique style. We hope this challenge inspires you to create even more amazing art!