Here's the 411 on TikTok's New "Lay Me Down" Challenge
Yet another challenge has gone viral on the social app, but what is TikTok's Lay Me Down challenge? Read on to learn more and how you can participate.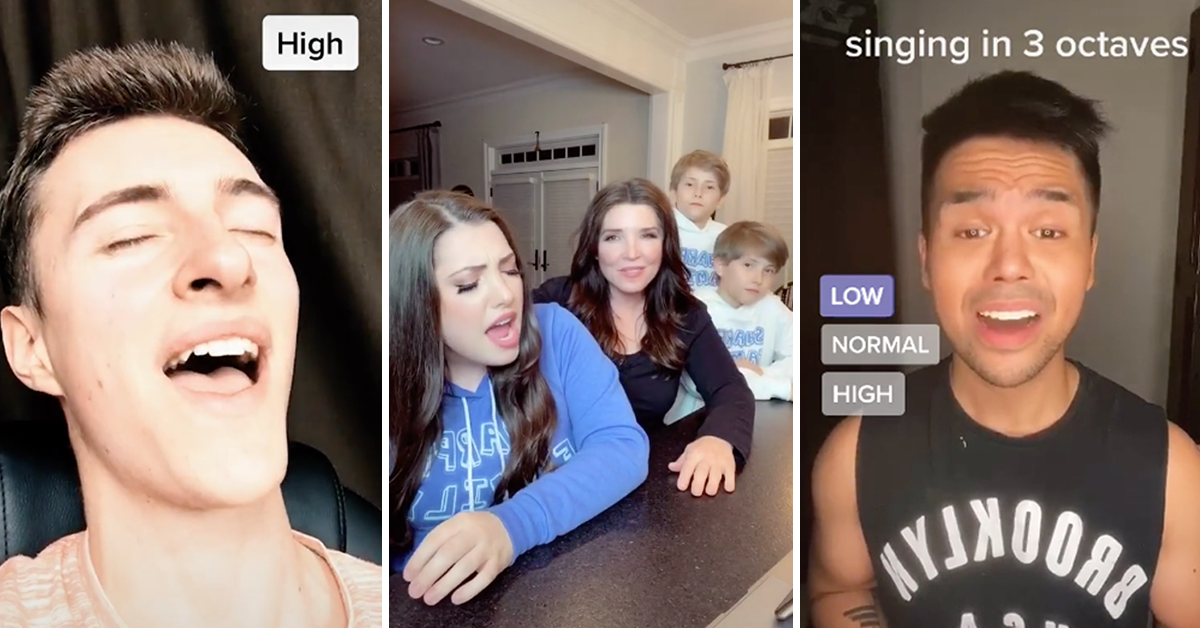 There are countless reasons to love TikTok, from the quirky videos and trendy dance moves to fun challenges that are almost impossible to resist (admit it, you've tried at least one). But in case you missed it, yet another fun challenge has surfaced on the app. And no, it doesn't involve dancing.
TikTokers are now participating in what's called the Lay Me Down challenge, but what is it all about? Read on to find out.
Article continues below advertisement
What is the Lay Me Down Challenge on TikTok?
The name might raise some eyebrows, but it's not as weird as it sounds. Basically, users have to sing Sam Smith's hit song "Lay Me Down" in order to prove that they have vocal range. For example, a person would sing the chorus in at least three different octaves, starting off with lower singing ranges (like bass or tenor) and end on much higher notes, like soprano.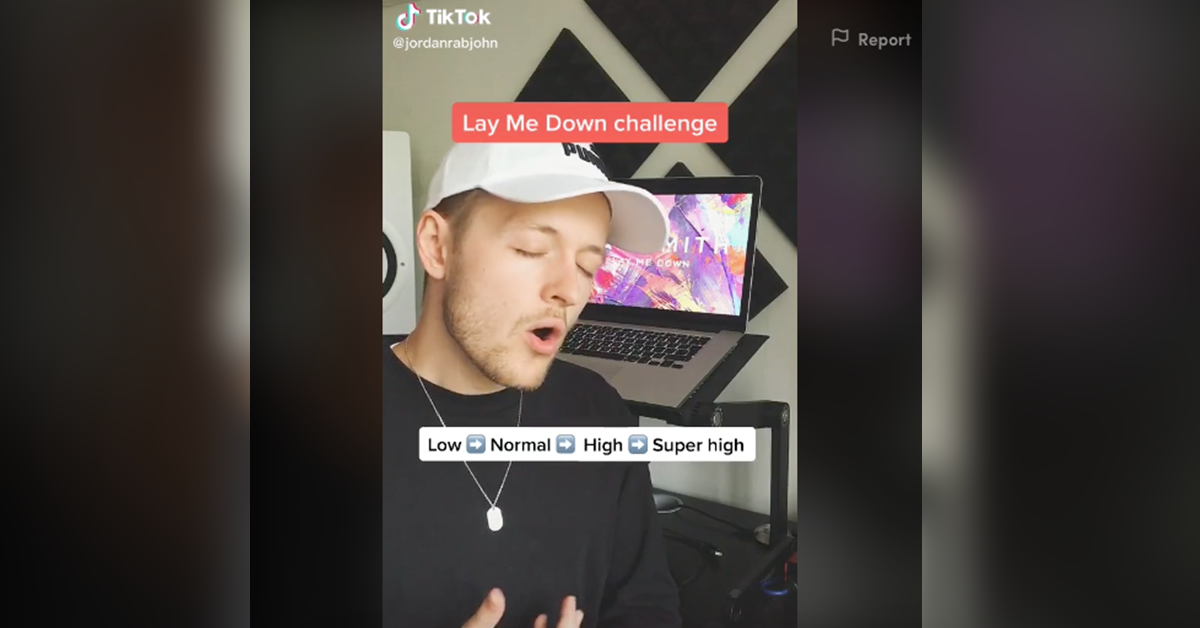 Article continues below advertisement
The challenge can be done a capella or along with an instrumental version of the song. But others have made the challenge their own by teaming up with fellow singers or turning it into a family affair, where others can either harmonize or sing the chorus separately in different octaves.
Article continues below advertisement
TikToker Aleigha Blair teamed up with her friend for a pretty epic duet, and the Sharpe Family Singers did a fun family edition for their fans. However, this isn't the only way that users are joining in on the challenge. Some have actually turned it into a prank by filming themselves serenading their relatives or romantic partners out of nowhere. And guys, the reactions are pretty hilarious.
Who started this challenge?
According to TikTok, the first person to kick off this challenge was German user Erik Formosa. In June, he uploaded a video of himself singing part of the chorus in different octaves and it got 748 views. But although it didn't necessarily go viral, it certainly sparked a huge trend.
Article continues below advertisement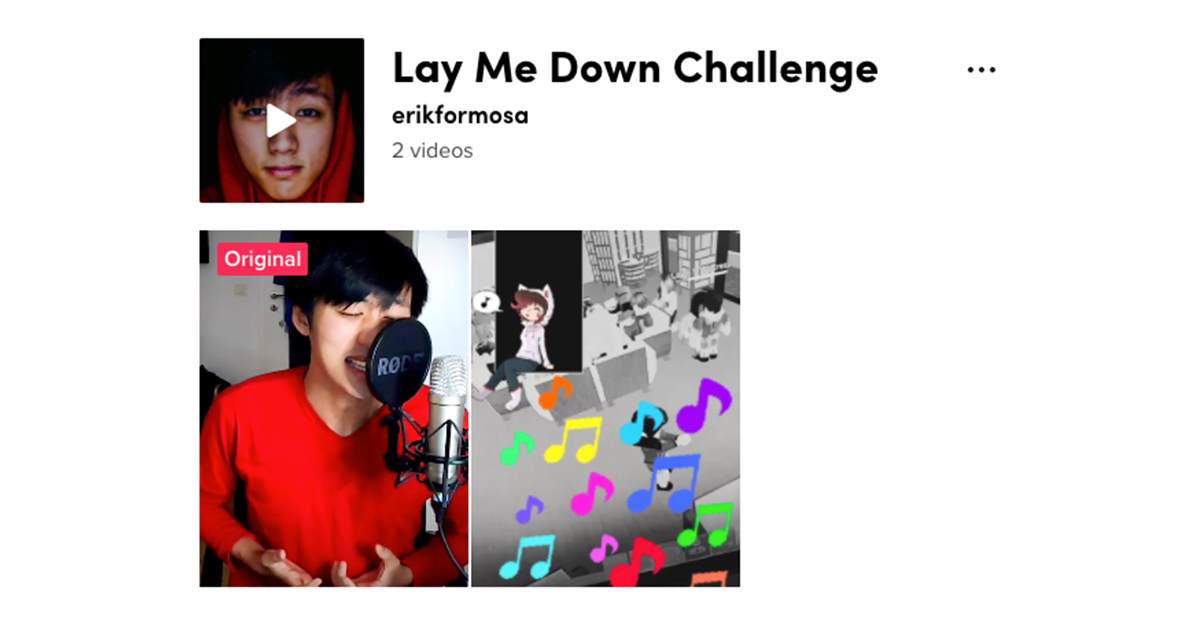 Several other TikTokers (mainly musicians) caught wind of the challenge and followed his lead, taking the opportunity to showcase their singing range. And now, it's considered one of the most popular challenges in 2020.
Article continues below advertisement
Here's how you can be a part of the Lay Me Down Challenge.
The #laymedownchallenge hashtag already boasts nearly 36 million views on TikTok, but it's not too late to join the fun if you're itching to test your vocal skills. It'll definitely be more of a challenge if you're not much of a singer, but of course, it never hurts to try.
Simply, you only need to record yourself singing the chorus, starting from the lowest possible range that you can handle. Then, repeat that chorus twice more, but take it up one and two octaves respectively. Most people stick with the line: "Lay me down tonight / Lay me by your side," but you're free to get creative with it, whether it's using a different part of the song or trying a duet with someone else.
As much as we love our TikTok challenges (that aren't incredibly dangerous or offensive), it's quite refreshing to see one that centers on users with amazing voices. Keep the singing challenges coming!