The New Teacher Challenge on TikTok Is Actually Pretty Mean, Right?
The New Teacher Challenge on TikTok features parents pranking their kids about their new teacher. Some people think the challenge is mean-spirited.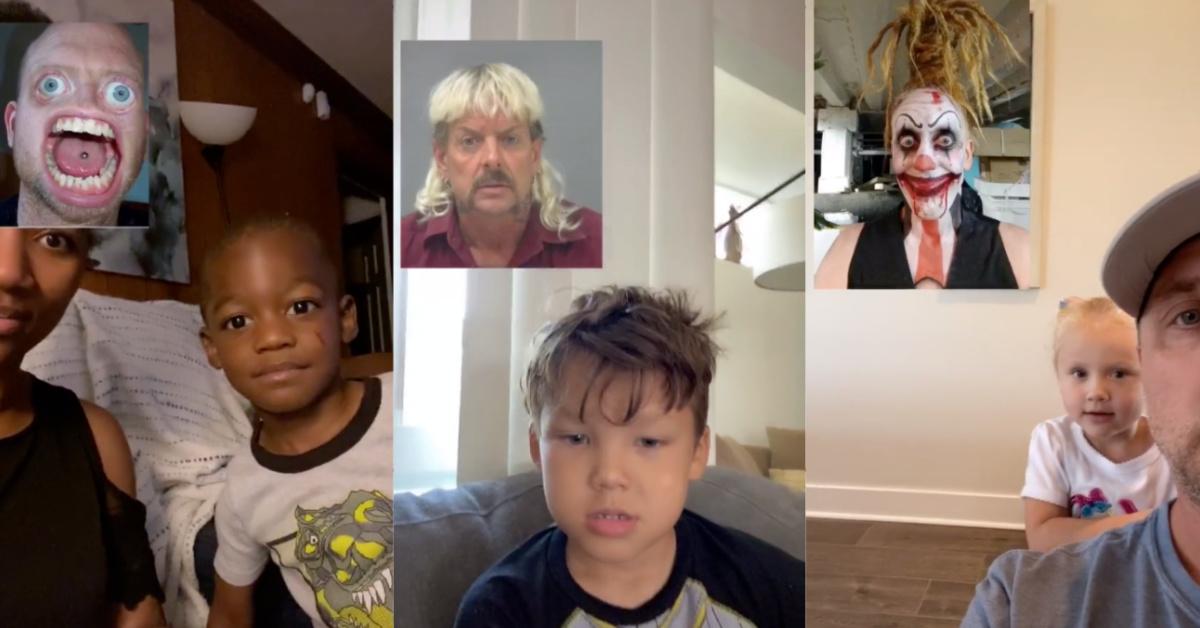 Well, it's been about five minutes since the last TikTok trend, so that means there's a new one for you to participate in. The New Teacher Challenge involves pranking your kids into thinking their teacher for school next year is definitely not what they were expecting.
Article continues below advertisement
We'll tell you how to do the New Teacher Challenge, but just so you know, there are some people who think this particular prank is actually a little mean-spirited for several reasons. You may want to think twice before participating in this one, folks!
Article continues below advertisement
Here's how to do the New Teacher Challenge on TikTok.
Basically, the New Teacher Challenge sets up a fake FaceTime call between you and your kid's "new teacher." Parents are using the green screen sticker to insert a surprising picture of someone, then telling their kids they're on the phone with their teacher for the next school year.
If you want to do the New Teacher Challenge, you'll first need to find a picture of your child's "new teacher." You can poke around the #newteacherchallenge tag on TikTok to see the kinds of images lots of parents are going with (although, as we'll discuss in a moment, you might want to steer away from some of the most popular images). Save the photo to your phone, then pull up the TikTok app.
Article continues below advertisement
Press the Create button, then add the green sticker effect (the logo for it looks like a person dancing with a rectangle photo in the upper left-hand corner). Then, simply tap the photo of the "new teacher," and resize the image so that it looks like a FaceTime call. Start recording, pretend you're talking to the teacher, then get your kid to come over and say hello. Ta-da!
Article continues below advertisement
TikTok's New Teacher Challenge is facing some backlash.
There's no denying that the New Teacher Challenge videos on TikTok have been super popular — they've received more than 20 million views! However, some people have some serious reservations about participating in the challenge.
Article continues below advertisement
First, it seems like a lot of people are using photos of people that they think look "scary." Sometimes, these are mugshots or photos of people who may be disabled. Using photos of real people in order to scare your kids definitely seems pretty mean-spirited, and only reinforces that we should judge people based on their appearance. That's probably not a lesson most parents want to be reinforcing.
Secondly, we can all acknowledge that this upcoming school year is already a fraught situation for a lot of kids. Many of them were unceremoniously torn from their last summer as schools closed down amidst concerns about the COVID-19 pandemic and have been dealing with a lot of tricky situations since then, including remote learning, not being able to see their friends, and dealing with their parents working from home.
Article continues below advertisement
Now, kids may be feeling all kinds of things about the upcoming school year. They may still be processing the grief of not being able to go back, or — if they are headed back to in-person schooling — fear about what that may be like. In short, many kids could be feeling quite vulnerable about school this year, and it's not really nice to take advantage of their vulnerabilities for a TikTok prank.
If your kid has an awesome sense of humor and you're confident they'll be able to take a prank like the New Teacher Challenge in stride, that could be a totally different story. As always, use your best judgment — and remember there's no shame in sitting out for some of TikTok's trends.