Ryan Seacrest Is Definitely a Household Name, but How Did He Become One?
Ryan Seacrest's incredibly successful career can be traced back to a radio station internship he got in high school. His hustle knows no bounds.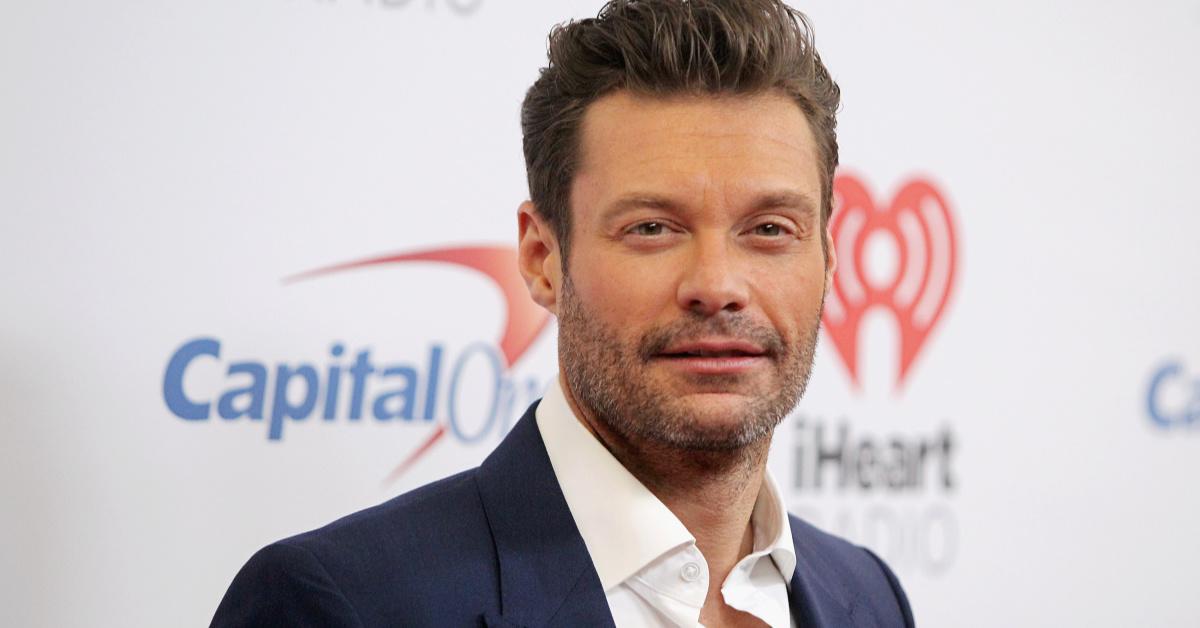 When it comes to celebrity status, there are certainly different levels of name recognition. If you're not a fan of TikTok, you might not know who Charli D'Amelio is, but you've definitely heard of Brad Pitt. Ryan Seacrest is another one of those household names that absolutely everyone has heard. The American Idol host is easily one of the hardest working people in the industry, as is evidenced by the many, many projects he's involved in.
Article continues below advertisement
How did Ryan Seacrest get famous?
Ryan was born on Dec. 24, 1974, in Atlanta, Ga. From a young age, he showed interest in broadcasting. "Instead of playing with G.I. Joes or cowboys and Indians, he'd always have a little microphone and do shows in the house," his mom said in an interview from 2002.
Article continues below advertisement
While in high school, Ryan won an internship at 94.1 WSTR-FM, an Atlanta radio station. While he interned there, radio personality Tom Sullivan showed Ryan the ropes.
Article continues below advertisement
One day, another broadcaster called in sick, and Tom put Ryan on the air for his first-ever broadcast. "Ryan and I became friends," Tom says on his website. "I saw the same passion and talent for broadcasting in Ryan that I had in myself." Soon, Ryan took over the weekend overnight shift at the station.
After graduating high school, Ryan studied journalism at the University of Georgia. He kept up the radio show, too, broadcasting from a local station.
In 1993, Ryan made the jump from radio to television.
Ryan left college in 1993 and got his first official hosting gig — and then his second, third, and fourth shortly thereafter. He started out hosting the first season of ESPN's Radical Outdoor Challenge, then hosted three kids' game shows between 1994 and 1997: Gladiators 2000, Wild Animal Games, and Click.
Article continues below advertisement
In 2000, he became the host of NBC Saturday Night Movie, then he hosted a prank show called Ultimate Revenge in 2001. That brings us to 2002, when Ryan (along with comedian Brian Dunkleman) became a host of American Idol. As the singing competition show rocketed to the top of the ratings, Ryan's career also enjoyed a meteoric rise.
Article continues below advertisement
Ryan has plenty more irons in the fire, though.
While hosting Idol is the gig Ryan is best-known for, he's involved in so many projects that it's hard to believe he ever has any time to himself. He's the executive producer (and co-host) of ABC's Dick Clark's New Year's Rockin' Eve, the host of KIIS-FM's On Air with Ryan Seacrest, the Ryan-half of LIVE with Kelly and Ryan, and the producer of Keeping Up with the Kardashians (and its spinoffs), as well as many, many other reality series.
Article continues below advertisement
Ryan Seacrest's career is one of good old-fashioned hustle. He found his passion, pursued it, and watched his hard work pay dividends. The best part of Ryan's success is that he seems like a truly, genuinely nice guy. So even though we might be just a smidge jealous of his oodles of fame and fortune, we certainly can't say he doesn't deserve it. Wonder what project he'll conquer next!