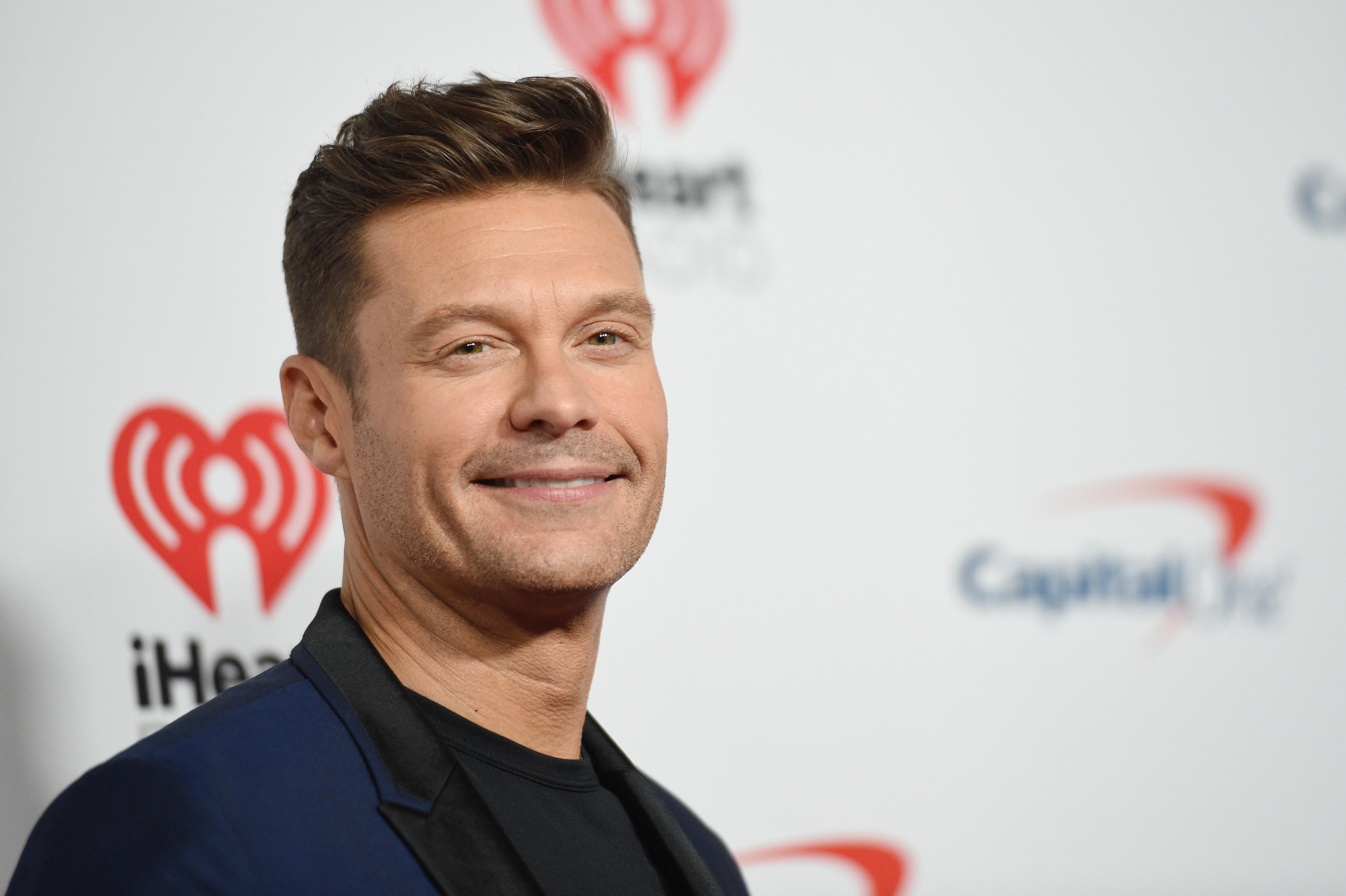 Ryan Seacrest Is Probably Worth Way More Money Than You Thought
Host Ryan Seacrest is on television just about every single day due to all of his different television gigs, so it's no surprise that he's worth a pretty penny. The 45-year-old is most known for his roles on American Idol and Live with Kelly and Ryan, but he's also a producer and entrepreneur. That said, we've looked into Ryan's salary and net worth, and based on our findings, the numbers are quite impressive.
Article continues below advertisement
What is Ryan Seacrest's salary?
According to Celebrity Net Worth, Ryan's annual salary is a whopping $75 million. Based on that, his net worth rings in at a bold $430 million.
Ryan, who's arguably one of the busiest men in Hollywood, makes his money a few different ways. First off, he's been a co-host to Kelly Ripa on Live with Kelly and Ryan for nearly three years. On top of that, he's been the host of the hit reality singing competition American Idol since its premiere in 2002, amounting to 17 seasons, which is obviously a lot of cash in his pocket.
Article continues below advertisement
While Ryan has those two steady television roles, he also partakes in occasional TV specials, one being the host of Dick Clark's New Year's Rockin' Eve and E!'s Live From the Red Carpet for many popular award shows, including the Oscars and Golden Globes. Let's put it this way, if there's a highly-publicized live event on television, Ryan is probably there. He's met countless celebrities in his career, and he's always in the public eye.
In addition to his TV roles, Ryan also has two radio gigs with iHeartRadio: On Air With Ryan Seacrest and American Top 40 With Ryan Seacrest. And that's not all. He is also a producer and the founder of Ryan Seacrest Productions, which produces popular shows including Keeping Up With the Kardashians and all the series' spin-offs, E!'s red carpet shows, Jamie Oliver's Food Revolution, and Shahs of Sunset.
Article continues below advertisement
So, how does Ryan do it all and still find time to spend is money? The star has a mansion-sized townhouse on the Upper East Side, as well as a Beverly Hills home, so he manages his time wisely to enjoy his luxuries.
"I've learned, though, that I only have the capacity to engage in so much for certain amount of times. I will only take a phone call interview or other requests after I get through the first half of the day. The afternoon is when I can think about things that are more long term," he told The New York Times.
"This did not necessarily come naturally. I trained myself. I used to think that every incoming question needed to be immediately dealt with. I've learned self-discipline. Things can be put into a queue," the 45-year-old added.
Today, Ryan successfully maintains all his gigs as well as his relationship with model Shayna Taylor, and being close with his niece Flora. Hopefully, he's sharing his wealth with them... if not, we're here!