Ryan Seacrest Sparks Engagement Rumors — Is the TV Personality Finally Set to Wed?
Rumors are swirling that Ryan Seacrest is engaged after years of on and off relationships — get the latest on the TV personality's love life.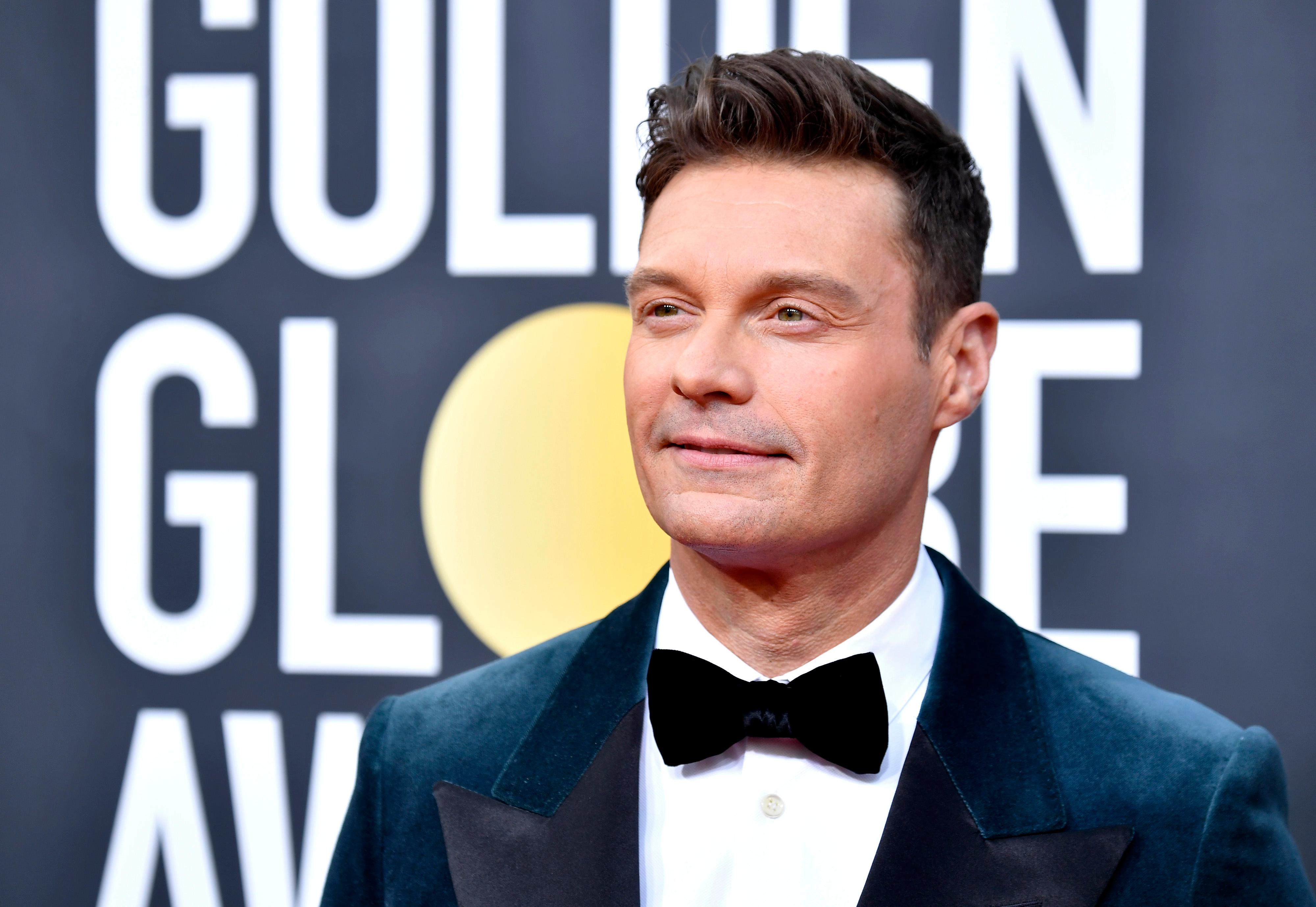 Between his stint on Live With Kelly and Ryan every weekday and his ever-so-popular hosting gig since the recent return of American Idol Sunday nights on FOX, Ryan Seacrest has been in the spotlight more and more recently. Since the 45-year-old is on television nearly every day of the week, it's no surprise that rumors are always swirling about his personal life... especially his love life. That said, the latest to circulate is the question of whether or not the TV personality got engaged.
Article continues below advertisement
Did Ryan Seacrest get engaged?
If Ryan got engaged, he's successfully keeping it a secret from the public as of now. However, even though it was unclear at one point if he was still with his on-and-off girlfriend Shayna Taylor, a recent Instagram post proved they're back together and seemingly better than ever.
The model took to the social media platform to post a sweet Valentine's Day tribute to Ryan, but if you take a close look at the photo, you'll see that she's posing without a ring on her ring finger, which means they probably aren't engaged.
Article continues below advertisement
"Happy Valentine's Day my love. Safe to say it's never a dull moment being with you. Thank you for growing with me on this crazy journey of life. To many more years of happiness, travel, food and all our favorite things. Love you beyond the moon," the 27-year-old wrote in the caption (that clearly doesn't mention any sort of engagement).
After years of breaking up and getting back together, it's nice to see that Ryan and Shayna are finally happier than ever. Perhaps this means an engagement is actually on the horizon this time.
Ryan has opened up about wanting to get engaged in the past, so we can't help but think that tying the knot is on his radar. During a 2017 episode of Live With Kelly and Ryan, his co-host Kelly Ripa asked him if he's ever been engaged... and his response was quite hopeful. "[I've] never been engaged," he said at the time. "[But] I do believe I would."
Article continues below advertisement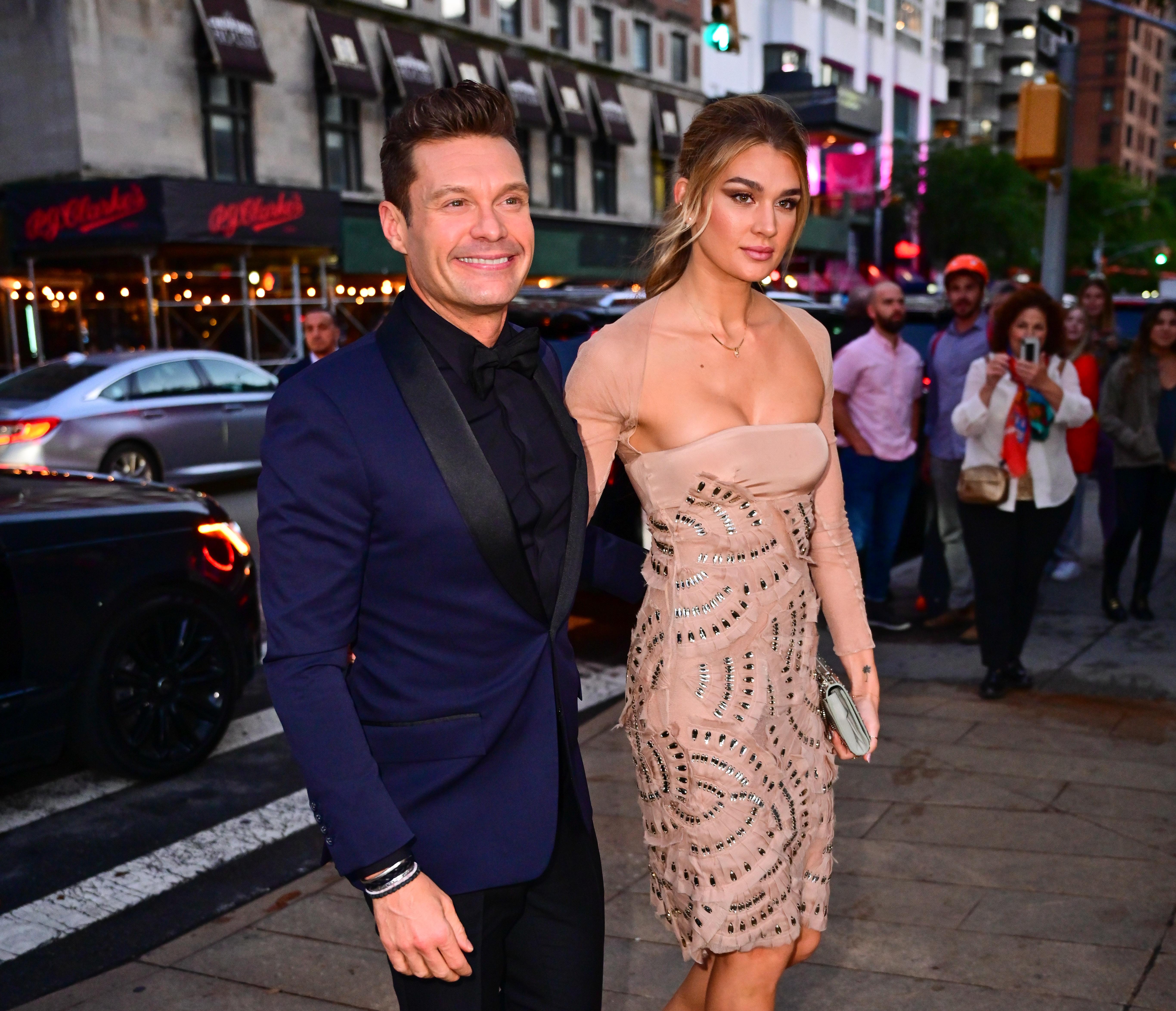 He's never been engaged, but what happened in his other relationships?
Over Ryan's many years in Hollywood, he's dated many other women in the past including Sara Jean Underwood, Julianne Hough, and Shana Wall, to name a few.
Article continues below advertisement
That said, he also revealed that he nearly got engaged once. "I did get close and I didn't do it and it was the right move. But I love the idea of marriage because my parents have been married for 47 years," Ryan added. "So I have this thing... I figure the longer I wait, the older I'll be, the closer to death I am, so I can get it in, and not screw it up."
Ryan has also proved to be a family guy in the past by being in his sister's wedding and posting heartwarming photos of his niece, Flora. We'll just be over here patiently waiting for Ryan to pop the question to Shayna because we all know it'd be the wedding of the century!