Does Ryan Seacrest Have Kids? Here's Why Fans Think He's a Dad
Does Ryan Seacrest have kids? Rumors are swirling that he is a dad — find out if he has kids, and why fans are assuming that he has children.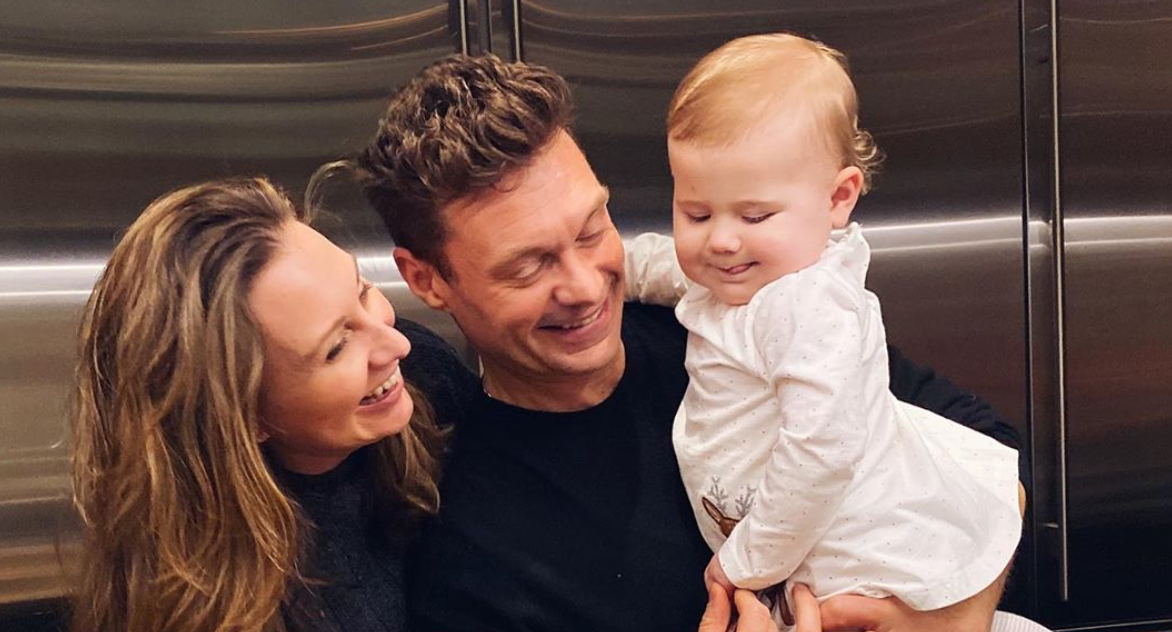 First, rumors were swirling that Ryan Seacrest got engaged to his longtime girlfriend, Shayna Taylor, and now, there are theories floating around that he has kids. The TV personality, most known for his roles on Live With Kelly and Ryan and American Idol, is pretty good at keeping his personal life under wraps, but based on the fact that he's recently shared photos of a baby girl all over his Instagram, many can't help but think he's a dad. Scroll down to find out if Ryan has kids!
Article continues below advertisement
Does Ryan Seacrest have kids?
No, Ryan Seacrest does not have any kids. The 45-year-old has been under the microscope lately with suspicions that he's a dad because he often shares photos of a baby girl on his Instagram. But so it turns out, that isn't his child... it's actually his niece, Flora.
In late 2018, Ryan became an uncle to Flora, his sister Meredith's daughter. "Her name is Flora Marie, that's the happy family," he said while holding up a picture of her with her parents on Live at the time. "I can't even look at it it makes me cry."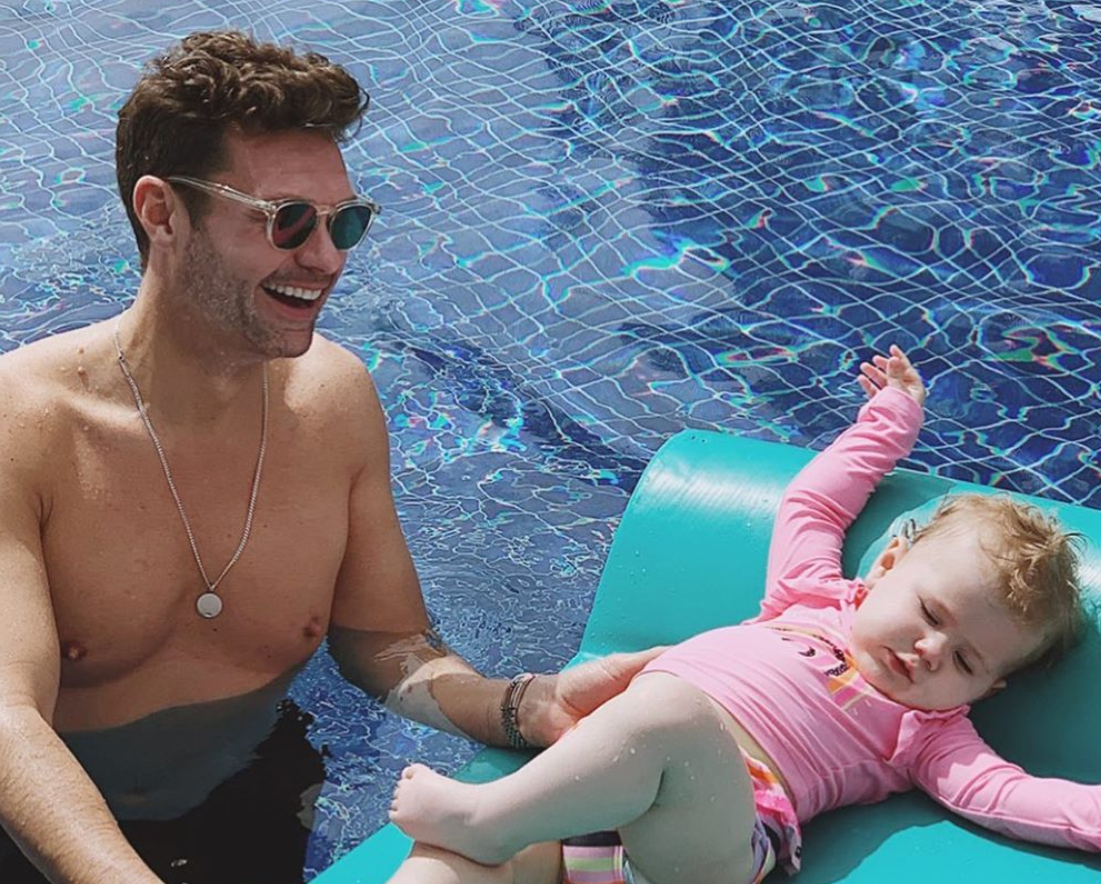 Article continues below advertisement
Ryan also gushes about Flora all over social media. "Princess day at the pool (Flora, not me)," he wrote alongside a picture of the two enjoying a day in the sun. He also recently shared a photo of himself, Meredith, and Flora making salad together, and honestly, they could have fooled us as being the perfect family-of-three. "My niece teaching me how to perfect a Caesar salad dressing in the wood bowl #FloraMarie," he said.
When the little girl turned one in December, Ryan also posted an adorable picture of them side-by-side in "Happy Birthday" hats, and in the pic, Flora could pass as Ryan's little girl! "Can't believe it's been a year... Happy early bday to my niece Flora!" he wrote.
Even though Ryan does not have kids of his own right now, he has opened up about wanting them. During a 2013 interview with Larry King, he revealed: "I love children, I do want to have children."
Article continues below advertisement
He then joked: "I love them so much because I'm about their size." Is just us, or do all these heartwarming pictures of Ryan and Flora prove he would be a great dad?
At this time, Ryan is not yet married, but he is in a serious relationship with Shayna. Although the two have not yet tied the knot, it seems it could happen in the future since Ryan has admitted that he looks up to his parents' relationship (they've been hitched for 50 years).
"[I've] never been engaged," he said on Live With Kelly and Ryan back in 2017. "[But] I do believe I would." He added: "I did get close and I didn't do it and it was the right move. But I love the idea of marriage because my parents have been married for 47 years. So I have this thing... I figure the longer I wait, the older I'll be, the closer to death I am, so I can get it in, and not screw it up."