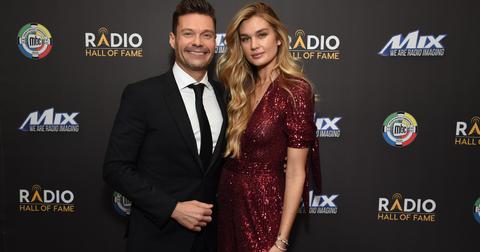 Ryan Seacrest and His Girlfriend May Be on the Outs Again and It's Not Shocking
By Chrissy Bobic

Updated
In Hollywood, relationships can be fleeting. So when different celebrities call it quits after just a few months or even weeks of dating, it's not surprising. It doesn't necessarily mean that's the case with Ryan Seacrest and his longtime girlfriend, but because they haven't been spotted together on social media lately, some people are worried that Ryan Seacrest and his girlfriend, Shayna Taylor, broke up.
That might be a little drastic, but the truth of the matter is that social media can be very telling. And if Ryan and Shayna are being a little camera shy on each other's Instagram accounts, it could mean things took a turn for the worst. It could also mean they are simply living their life as a couple away from prying eyes, but does anyone really do that these days?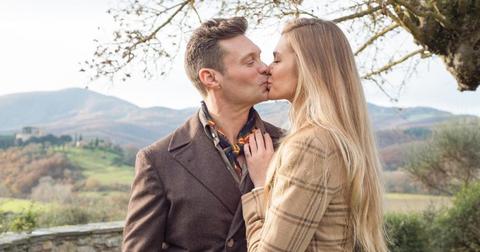 Did Ryan Seacrest and his girlfriend break up?
To be fair, you are totally allowed to be concerned about the status of Ryan and Shayna's relationship. They have been together on and off a lot over the years and if they broke up, it wouldn't be the most surprising thing about their relationship to date. It would actually be par for the course at this point.
But if Ryan and Shayna broke up, neither have publicly announced it this time around. And if you're worried about the fate of their relationship, chances are, they will find their way back to each other at some point again anyway. For now, it's merely speculation. Just don't put it past these long-running on-again/off-again love birds to break up at the drop of a hat once again.
At the moment, though, the couple appears to be going strong. They're holed up, social distancing at home together. While Live with Kelly and Ryan is being done remotely right now, Shayna made an appearance to help her beau with a recipe in their own kitchen. They even donned matching sweats for the show.
Who is Shayna Taylor?
Unlike Ryan, Shayna didn't get her start in the fame rat race by hosting a reality competition show. Nor does she host her own talk show now, like Ryan does. But she is famous in her own right as a chef and lifestyle influencer. Because yes, that's a thing. She also gives talks about health and wellness and features tons of inspirational posts on her Instagram. And, Shayna told Good Housekeeping, Ryan wooed her right from the start in a restaurant.
"His friends come over and basically sit me in an interview chair and start asking me all these questions to be funny and he came over and took my hairband off my wrist as an intro point, like eighth grade," she said, of meeting Ryan for the first time. "It's now this funny thing we laugh about when he takes my hairband, it's like we reminisce."
Sounds like the happy couple is staying happy, even in the wake of difficult times.