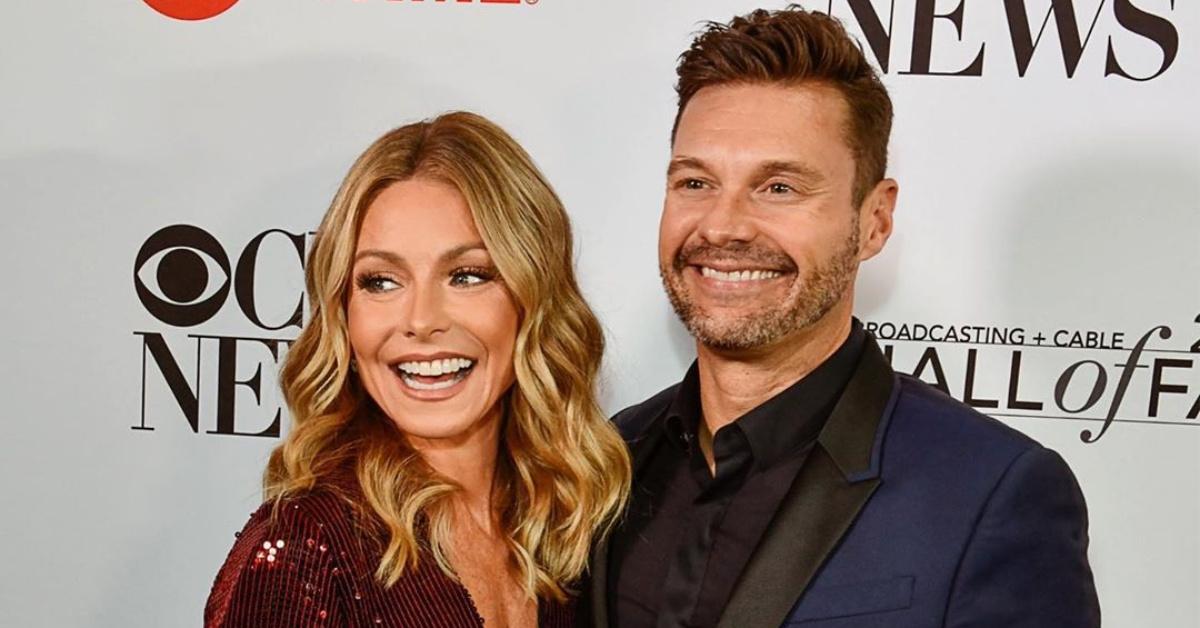 Tony Pigg Has Been Absent From 'Live With Kelly and Ryan' for Weeks
If you're a fan of the show Live with Kelly and Ryan, you're probably pretty familiar with the regular cast of characters who appear on the show. Obviously, there's Kelly and Ryan. Michael Gelman (known as just "Gelman" to most of us) pops up every now and again — and has since the show's inception. But there's one regular cast member whom you may not actually know by name. His name is Tony Pigg, and he's the announcer for the show.
Article continues below advertisement
Before every episode, Tony announces the day's guests and introduces Kelly and Ryan before they walk onstage. At commercial breaks, it's Tony's voice you hear announcing which guests are still ahead. But recently, Tony actually hasn't been doing the announcements. Instead, it's been Ryan Seacrest. Naturally, people want to know: What happened to Tony Pigg on Live with Kelly and Ryan?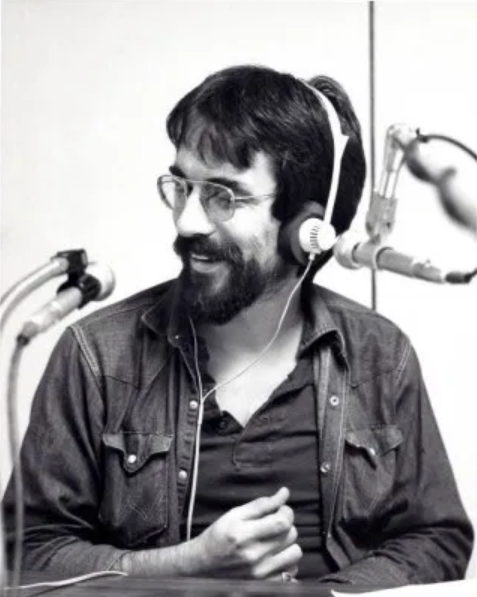 Article continues below advertisement
What happened to Tony Pigg, the announcer for Live with Kelly and Ryan?
Tony Pigg has been a staple on the show for years — his IMDb page lists him as the announcer for 595 episodes between 2014 and 2019, but he's had the job since the days of Regis Philbin. In fact, Tony's broadcasting career goes way back.
Anyone who grew up listening to the radio station WPLJ back in the '70s will undoubtedly recognize him (or recognize his voice, anyway). If you need a refresher, check out this recording of one of his airchecks from back in the day.
Article continues below advertisement
WPLJ was a leading rock radio station ever since its inception in 1971 (which Tony Pigg was present for, by the way). However, earlier this year, fans of WPLJ got some shocking news — the station had been sold. As of May 31, 2019, WPLJ has transitioned to being a non-commercial Contemporary Christian music radio station.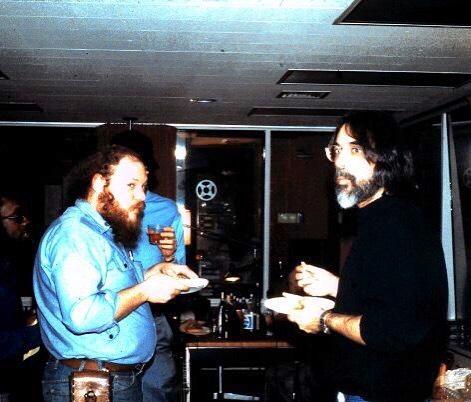 Article continues below advertisement
After becoming the announcer for Live, Tony Pigg continued enjoying his status as a household name. However, he has been missing from the Live with Kelly and Ryan broadcasts for the last month or so.
Initially, Ryan Seacrest took over Tony's announcing duties, explaining that Tony had been under the weather. However, more than a month later, Ryan is still doing the announcing, and there's been no word on what's going on with Tony. Fans of the show have tweeted at both Kelly and Ryan asking about Tony, but so far, both stars have remained mum.
Article continues below advertisement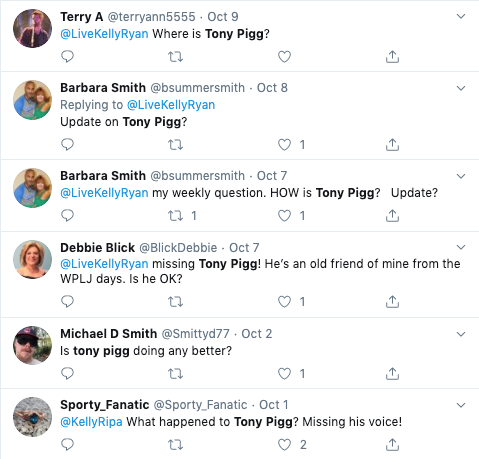 There have also been several posts on the show's Facebook page over the past month asking about Tony. Fans want to know whether Tony Pigg has retired, or if he's still feeling under the weather. A glimpse through the Instagram feed of Lucinda Scala Quinn (Tony's wife) shows that the two recently celebrated 33 years of marriage on June 21, but doesn't reveal much else about Tony's current state.
Article continues below advertisement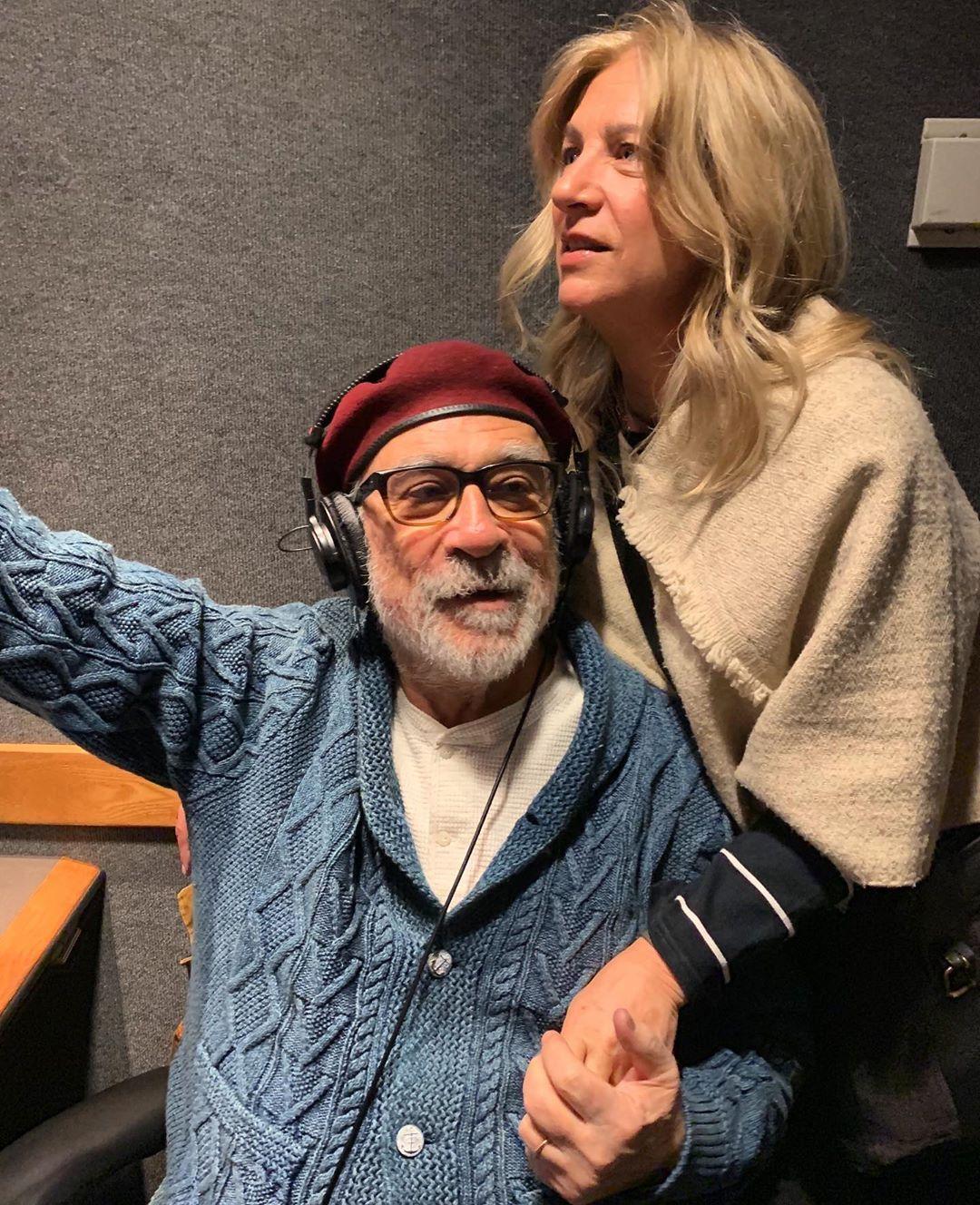 Until we hear more, we can't be sure what has happened to Tony Pigg. However, we wish him the best, and we join the many fans who are hoping to hear his voice again soon.