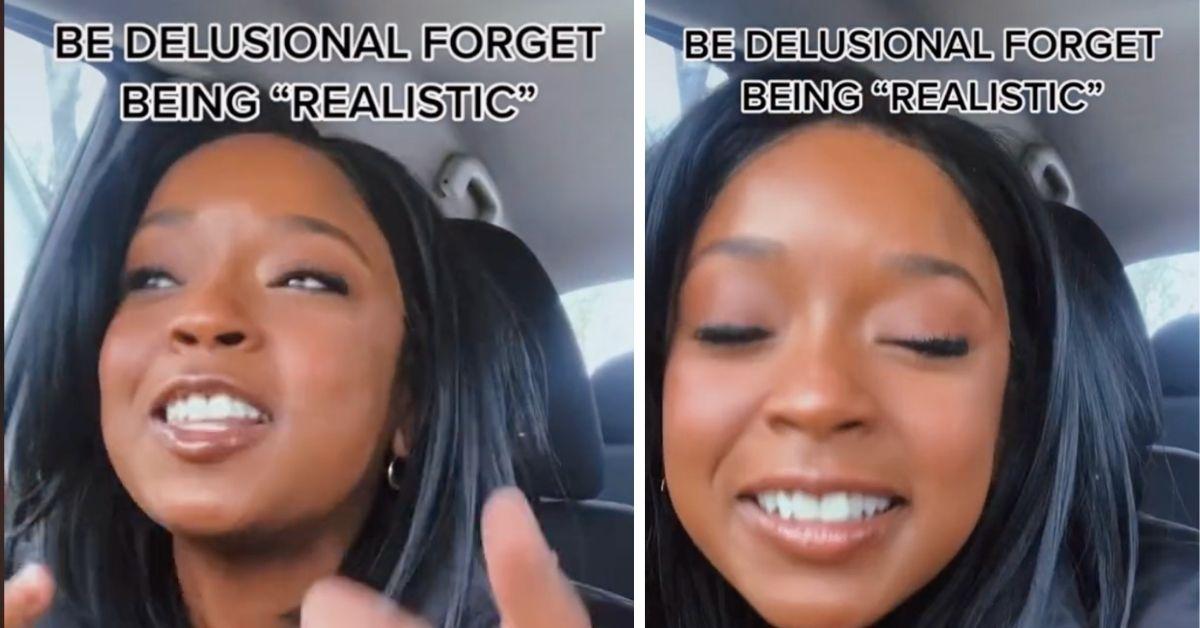 The "Be Delusional" Trend on TikTok Is All About Manifesting and the Law of Attraction
For those who aren't already familiar with the Law of Attraction, it's all about believing you've achieved something (even if you haven't yet achieved it) until whatever you're manifesting actually becomes real. The trick to the Law of Attraction is focusing on whatever outcome you're hoping to attract as if it's already a reality.
Article continues below advertisement
In the process of doing this, it sort of feels like you're lying to yourself. In other words, it feels like you're being a little ... delusional. There's a huge reason why the "Be Delusional" trend on TikTok is blowing up right now — because it supposedly works!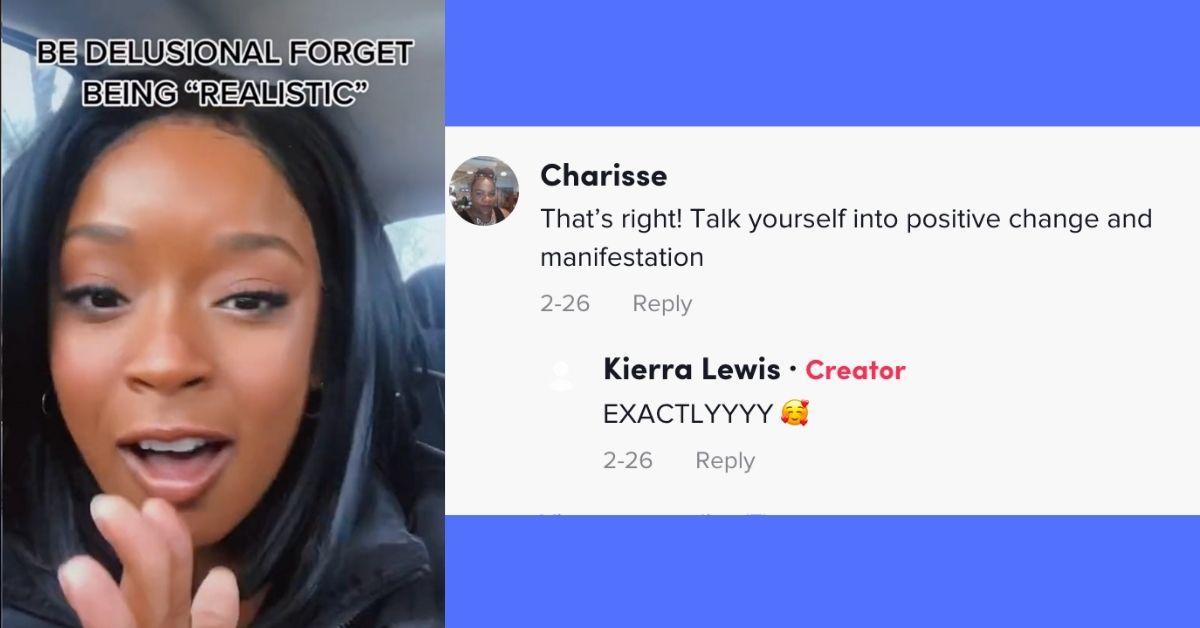 Article continues below advertisement
What is the "Be delusional" trend on TikTok?
The original TikToker to start the "Be Delusional" trend was @KierraLewis75. She's inspired thousands of people to hop on the trend and share their delusional stories and successful manifestations. In her video, which now has over a million views, she says, "Be delusional. F--k what everybody else is talking about and the whole 'be realistic' [mentality]." She continued by saying, "My key to life, the reason why I have so much fun, is that I'm delusional as f--k."
She adds, "Just think about it. Who are you hurting by being delusional? Who are you hurting by thinking you are the s--t? I think I'm going to be the first millionaire in my family. Do I have proof of that? Hell f--king no!" Regardless of her lack of proof, she feels deep down that she's going to be successful one day.
Article continues below advertisement
This is a clear-cut manifestation method. According to the Law of Attraction, by believing (in an almost delusional way) that you'll achieve the outcome you desire the most, it will undoubtedly become your reality. You can manifest a loving relationship with your ideal partner, your dream job with an amazing salary, the ability to be your own boss, perfect health, or anything else that might be on your mind.
Article continues below advertisement
The "Be Delusional" trend on TikTok is resonating with a lot of people.
One TikToker named @Jahleane told her story about an opportunity she had to meet with the president of an awesome brand that she wanted to partner with. She used her "audacity" to pave the way to a possible new moneymaking avenue.
Another user named @AlexisPatterson03 shared her delusional story about dating her boyfriend long-distance. They met on a dating app, and all her friends assumed he was a catfish. She eventually bought a one-way ticket to go meet him, and he ended up being the real deal. After a year, they got engaged. Another year after that, they officially tied the knot. Now, they're married with two children and living out their "happily ever after" fairytale relationship.
There are thousands of people telling their "Be Delusional" stories on TikTok to keep up with this uplifting trend — why not share your own?