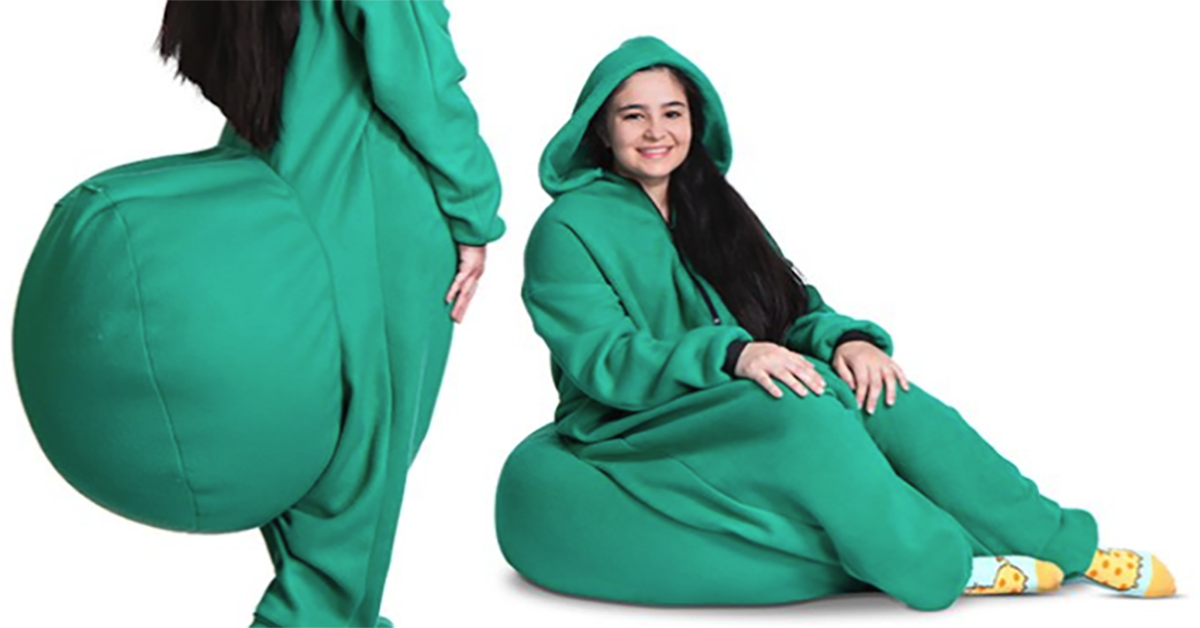 This Bean-Bag Onesie Was an April Fools We Actually Want
A nice bean bag and a onesie are two of the most comfortable things on this planet. For most couch potatoes, never leaving the house and these comforts behind sounds like a pretty good idea. However, sometimes we have no choice but to venture outside, but in this day and age, that doesn't mean that you have to leave your creature comforts behind.
Article continues below advertisement
Think Geek, a purveyor of all things nerdy, released a onesie that comes with a built-in bean bag to cushion your tush on the go.
The bad news? This is all an April Fool's joke. But it's a product we actually really want.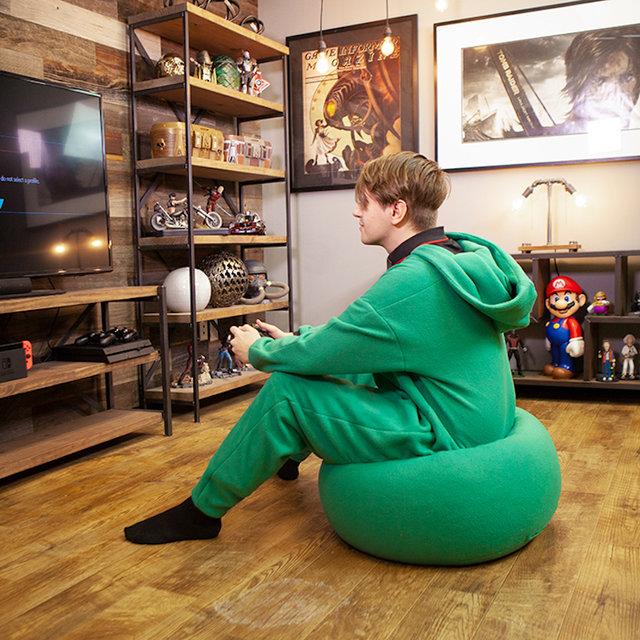 Article continues below advertisement
"Waiting in line sucks," the description of the $89.99 onesie reads. "And if you're into geeky fandoms, chances are that one day you'll be forced to wait in line for a meet-and-greet, midnight premiere, or con. We've all envied that one person who brings a chair, but sometimes carrying around a fold-up chair is just too much (especially if you've managed to grab some awesome limited-edition swag). Why hasn't someone fixed this yet?"
"Oh wait. We have. We've given the most comfortable clothing option a huge upgrade… or trunkgrade. Introducing the new ThinkGeek exclusive Bean Bag Onesie. Now you can sit wherever you want. It solves all of life's most uncomfortable dilemmas."
Article continues below advertisement
Think Geek goes on to suggest some scenarios where this modern marvel could be useful.
"Getting your license renewed and don't want to lose your place in line? Bean bag onesie.
Crowded movie night at your friend's place with no place to sit? Bean bag onesie.
Worried about snagging limited seating at the park? Not anymore. Bean bag onesie.
Don't want to stand up to perform heart surgery? Actually… you might want to remain standing for that one. But you'll look amazing in a bean bag onesie."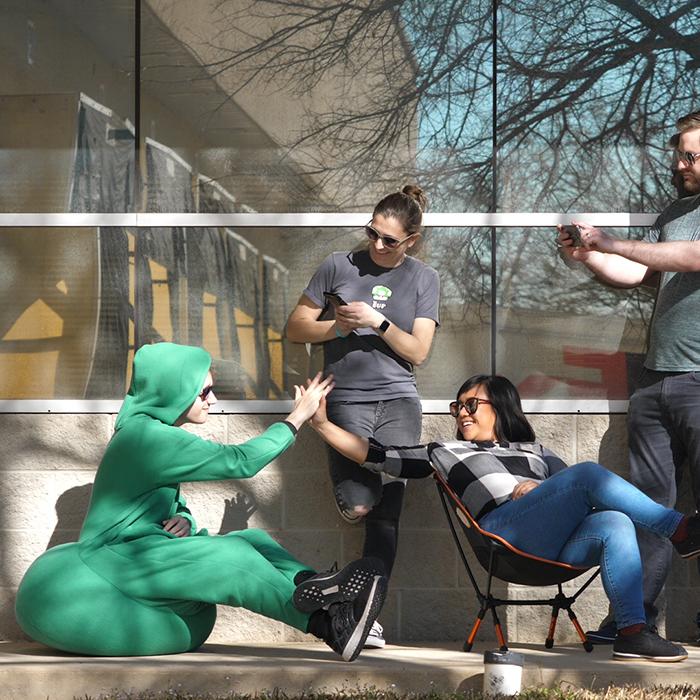 These are the greatest thing anyone has ever come up with. We need five.