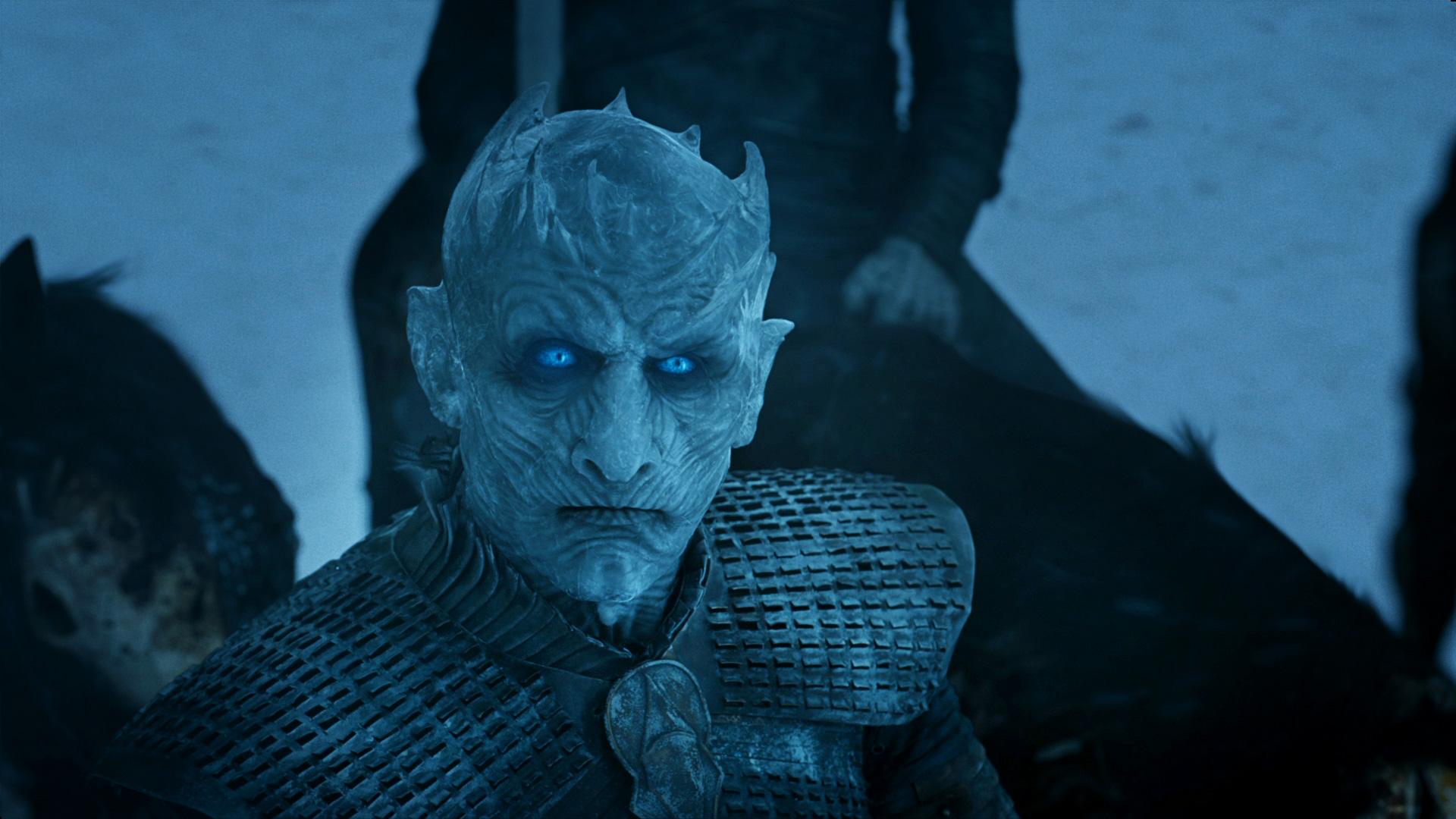 15 Important Things That Happened in the Last Season of 'Game of Thrones' You Need to Know Before the Season 8 Premiere
Winter has arriveth, everyone. With the Game of Thrones Season 8 premiere happening this Sunday, April 14 on HBO, you'll want to mentally prepare yourself by going over the major details from the previous season. It's been almost two years since you watched the Season 7 finale, and a lot went down.
What fans love most about Game of Thrones is most likely what they find most frustrating: You basically need a character organizational chart (or one of those walls the FBI has on TV with photos and evidence that's all connected with red string) to remember who's who, who's related to who, who killed who, who disappeared but is now back, who died and is now a white walker — you get the picture.
Even the most hardcore Game of Thrones fans (like, the ones who read the books and have spent hundreds of hours on subreddit groups) may need a refresher before watching the premiere. It's an overwhelming plot, and to fully absorb and understand what's going on, every viewer needs to know what exactly went down in Season 7 and where we left off.
So, let's do this.
Article continues below advertisement
1. Arya Stark crosses House Frey off her kill list
Arya Stark, now a professional assassin who wears many faces to disguise herself, poisons every single member of House Frey who killed her family. (Remember the Red Wedding, aka "The Rains of Castamere" in Season 3?) She then, disguised as a maiden, serves meat pie to Walder Frey, and reveals to him that the pie is made of the bodies of Frey's sons. Horrified, Frey tries to escape Arya's clutches, but she pulls him back down and slits his throat (after taking off her mask and revealing who she is, of course).
2. Cersei rejects Euron Greyjoy's marriage proposal
Remember how Euron Greyjoy is Theon and Yara Greyjoy's super evil uncle? Well, he meets Cersei, offers her his ships, and asks for her hand in marriage. She says "no thanks," because she's been there and done that, and marriage just isn't for her anymore. He still ends up "gifting" her with Ellaria Sand and her daughter Tyene in Episode 3. Cersei locks them both up, poisons Tyene, and leaves Ellaria Sand to watch her daughter die.
Article continues below advertisement
3. Samwell Tarly saves Ser Jorah
Good old Samwell Tarly, who's being trained at The Citadel, goes rogue and learns about a dangerous cure for greyscale: Ripping off all of the affected skin and then smothering it with some kind of medicinal goo. Ser Jorah experiences the worst pain of his life (worse pain than knowing he'll never be with Daenerys Targaryen, even!), but lives. Which honestly, phewf.
Article continues below advertisement
4. Grey Worm and Missandei hook up, finally!
This probably doesn't move the plot along too heavily, but it's a moment fans have been waiting for. And why not? Grey Worm and Missandei are so pure and wonderful, and probably one of them will die this season! UGH.
Article continues below advertisement
5. After a lot of build up, Jon Snow and Daenerys Targaryen meet
In Episode 3, "The Queen's Justice," Jon Snow meets Tyrion Lannister (who he understandably doesn't trust right away), Missandei, Daenerys, and her three dragons. Even though Daenerys previously orders Jon Snow to bend the knee for her, he refuses to, basically telling her that there are more important matters at hand besides who rules the Seven Kingdom: The Night King and his army of white walkers are coming, and they're going to destroy and take over the world. At this point, Daenerys isn't totally convinced (but that will change soon).
Article continues below advertisement
6. We finally learn who killed King Joffrey
Jaime Lannister is tasked with poisoning Lady Olenna (mother of the now deceased Margaery Tyrell), who up until that point is siding with Daenerys. Olenna Tyrell knows what Jaime is up to as soon as he enters her room. "How will it happen?" she asks him.
After telling her he convinced Cersei to merely poison her (painlessly), Jaime pours a vial of something toxic into her glass of wine. She gulps it down like a champ, and then proceeds to tell Jaime that she killed his and Cersei's son, Joffrey. "Tell Cersei, I want her to know it was me," are her last words to Jaime (and probably to anyone).
Article continues below advertisement
7. The rest of the Stark siblings reunite
Bran and Meera arrive at Winterfell, and Arya shortly thereafter. Bran, Arya, and Sansa are finally reunited and it feels so good!
Article continues below advertisement
8. Daenerys and Cersei have their first real battle
Daenerys learns where Cersei's army and her gold are located, and she attacks them with her Dothraki army and her dragon, Drogon. The purpose is to scare them (and also grill their supplies and grains, which are being carted back to King's Landing along with the gold) and prove to Cersei that Daenerys is a big threat.
This is when Cersei's army tries (and fails) to shoot Drogon with the huge crossbow Qyburn had so proudly invented (although the weapon definitely serves as foreshadowing). A very pissed Drogon almost scorches Jaime, but Bronn pushes him out of the way and into the water.
Article continues below advertisement
9. Gilly learns something huge about Rhaegar Targaryen
Gilly deserves way more credit than she gets in Episode 5, "Eastwatch." She finds out that Rhaegar Targaryen's marriage to Elia Martell was annulled and that he had a secret marriage, which is a big, big deal. Sam and Gilly end up leaving The Citadel because the Archmaester doesn't believe Sam's warnings about the White Walkers, and Sam thinks he can do more for the Seven Kingdoms outside in the real world.
Article continues below advertisement
10. Surprise! Cersei is pregnant and Gendry is finally found
Cersei reveals to Jaime that she's pregnant with their child. Also in Episode 5, Davos finds Gendry in King's Landing and brings him back to Dragonstone.
Article continues below advertisement
11. Jon Snow's plan to capture a wight goes very, very wrong
To convince everyone that the threat of the white walkers is real, Jon and a group of men go beyond The Wall to capture a wight. Pretty much immediately, they're surrounded by the Night King's army. Gendry sends a raven to Daenerys letting her know that Jon Snow's scrappy crew is in trouble, and she immediately flies with her three dragons to rescue them.
The dragons do some damage, scorching a small chunk of the Night King's army. But the real game-changer is when the Night King aims his special, dragon-killing arrow at Viserion and kills him. After the attack, Daenerys 100 percent believes Jon Snow, and in return, he pledges his loyalty to her. Meanwhile, the Night King resurrects Viserion from the bottom of the lake and turns him into a White Walker dragon. This is very, very bad news.
Article continues below advertisement
12. Littlefinger tries to pit Arya and Sansa against each other, fails miserably, and is executed
Throughout the season, there's been weird tension between Arya and Sansa. Back at Winterfell, Sansa seems perturbed that her little sister is an assassin who wears people's faces, and the two don't seem to trust each other — or is it all an act? Remember that Bran is actually the Three-Eyed-Raven now, and knows everything. He definitely knows that it was Littlefinger who tried to murder him when he was recovering from his fall from the tower in Season 1, and if he knows that, then he knows Littlefinger set up Ned Stark and everything leading up to his death. And there's no doubt that Bran tells all of this to Sansa and Arya.
So what was constructed to be weird family drama between Arya and Sansa turns out to be siblings scheming how to get rid of Littlefinger. Littlefinger thinks he's convinced Sansa that Arya has plans to murder her so she can become the Lady of Winterfell, and during what he thinks is a trial for Arya, turns out to be a trial for him. He's sentenced to death for all of his crimes and Arya slits his throat.
Article continues below advertisement
13. Cersei double-crosses Daenerys and loses Jaime in the process
In Episode 7, "The Dragon and the Wolf," Jon and Daenerys bring Cersei a wight and prove to her that these creatures are a colossal threat to the Seven Kingdoms. While Cersei doesn't end up agreeing to a truce, she does agree to joining forces in order to defeat the White Walkers. Later, when she and Jaime are alone, she tells him that she lied to Daenerys (and to Tyrion, who she has a brief reunion with) and plans to waging war against her army, anyway. Jaime has had enough at this point and finally abandons Cersei to go join Daenerys.
Article continues below advertisement
14. We finally, FINALLY learn who Jon Snow's parents are
Bran and Sam meet, and Bran tells Sam that Jon Snow needs to know the truth. "Jon isn't really my father's son," Bran states. "He's the son of Rhaegar Targaryen and my aunt, Lyanna Stark." He then tells Sam that Jon Snow's real last name is "Sand" because that's what bastards are called in Dorn. But Sam informs Bran that he (aka Gilly) came across some documents stating Rhaegar had his marriage annulled and had a secret ceremony with Lyanna. Bran confirms this by going back in time and seeing the marriage for himself. This all means that Jon Snow is truly the heir to the Iron Throne, not Daenerys.
Article continues below advertisement
15. Jon Snow and Daenerys have sex!
While Bran is narrating what actually happened between Lyanna Stark and Rhaegar Targaryen, Jon marches up to Daenerys's door and knocks. She lets him in, and they finally have sex (after many episodes in which there is clearly a LOT of chemistry between them). Tyrion happens to witness Jon entering Daenerys's room, and since it's Game of Thrones, we know this is no accident.
We also know it wasn't just small talk when Jon talked to Daenerys about her having the ability to have children (she thinks she can't because the witch in Season 1 cursed her). What the latter two moments mean is unclear, but we'll probably find out in Season 8.