The Premiere of the Final Season of 'Game of Thrones' Was a Full-On Reunion
The 'Game of Thrones' final season premiere brought the present cast back together with stars who have left the show over the years. See the star-studded reunion.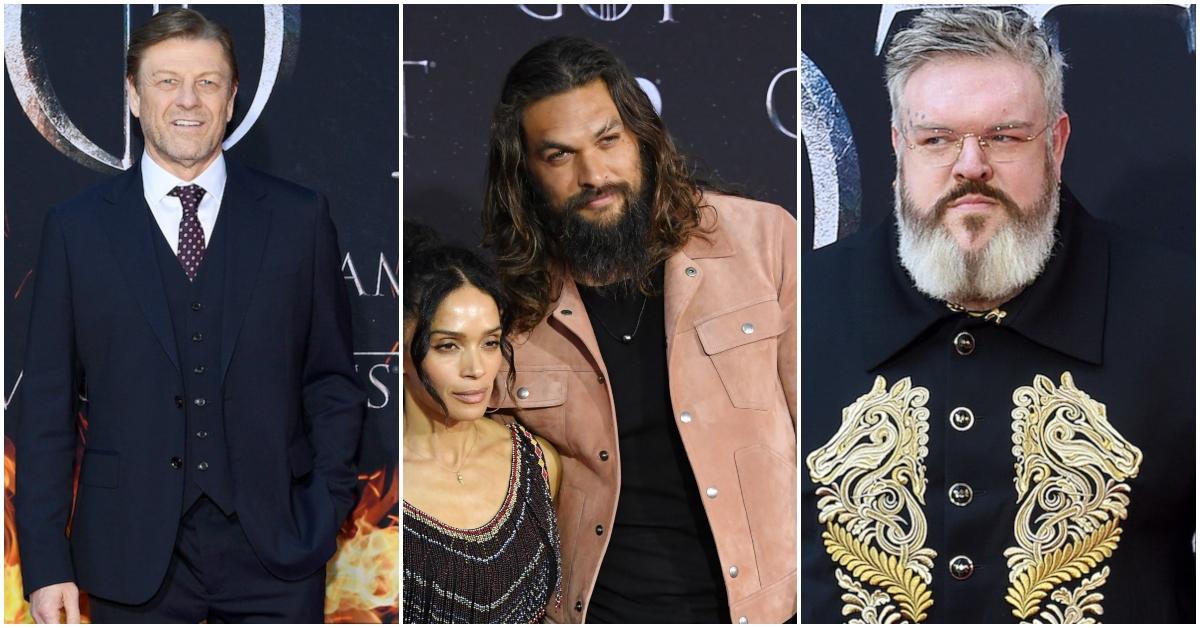 This Sunday, the final season of Game of Thrones premieres. We've been waiting so long for this day, and yet it's a bittersweet occasion because with each week of this season, we get ever closer to the day when there are no more new episodes of the HBO series. If that realization isn't enough to bum you out, the photos from the premiere party will definitely not make you less somber about this otherwise exciting occasion.
Article continues below advertisement
The current cast were joined by past stars for the reunion.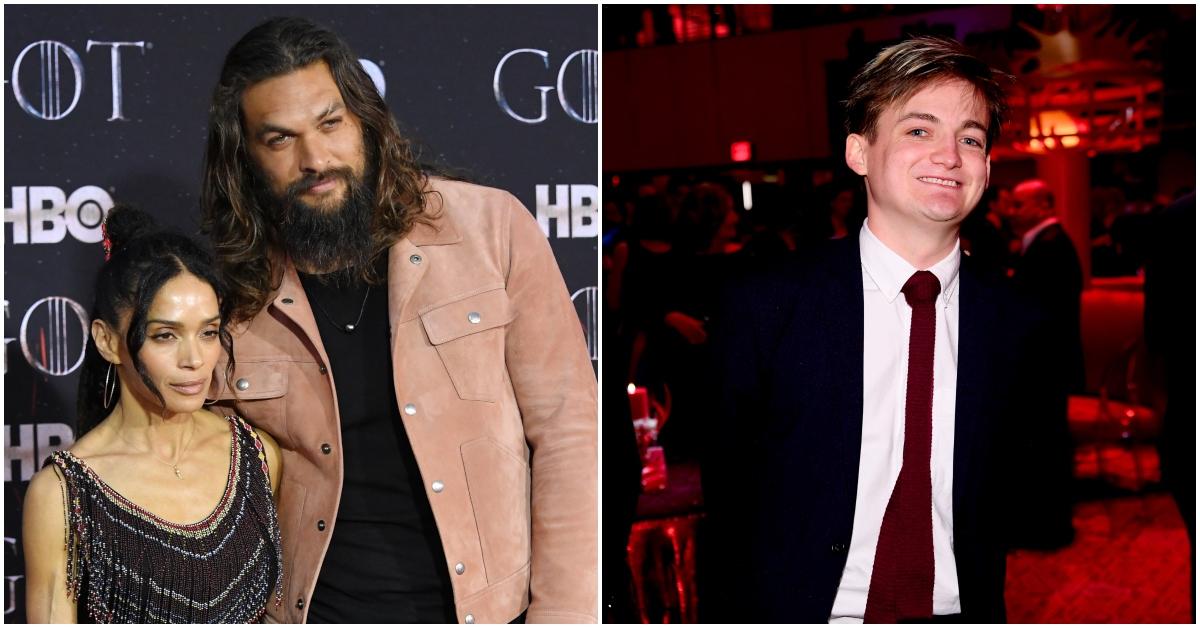 We've seen a lot of characters meet untimely and gory ends on the show over the years. (Aside: does anyone in Westeros get to just die in bed of old age or anything?) But the whole family gathered for the momentous occasion, bringing back stars like Jason Momoa, who played Khal Drogo, and Jack Gleeson, who played Joffrey.
I always feel warm and fuzzy seeing Maisie Williams and Sophie Turner on the red carpet. Their off-screen relationship has always been warmer than the one between the on-screen sisters. But I'm feeling pangs of nostalgia seeing them both here clearly enjoying the freedom to rock whatever hair color they like now that the show has wrapped for good.
Article continues below advertisement
Everyone was clearly excited to see each other.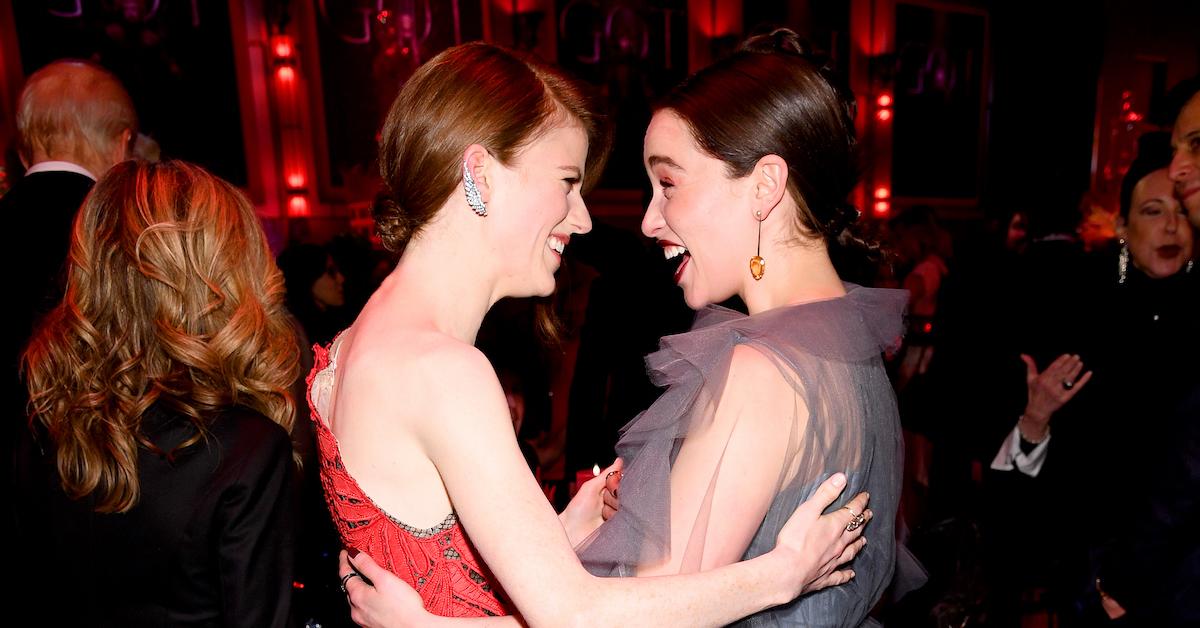 Despite the fact that this sprawling epic films all over the globe, there are clearly some tight-knit relationships among the cast, even those who never shared a second of time together on screen. Then again, Rose Leslie and Emilia Clarke do have a scene partner in common with Kit Harington. It's nice that Jon Snow's flames are on such good terms, especially since Rose is his real-life wife.
Article continues below advertisement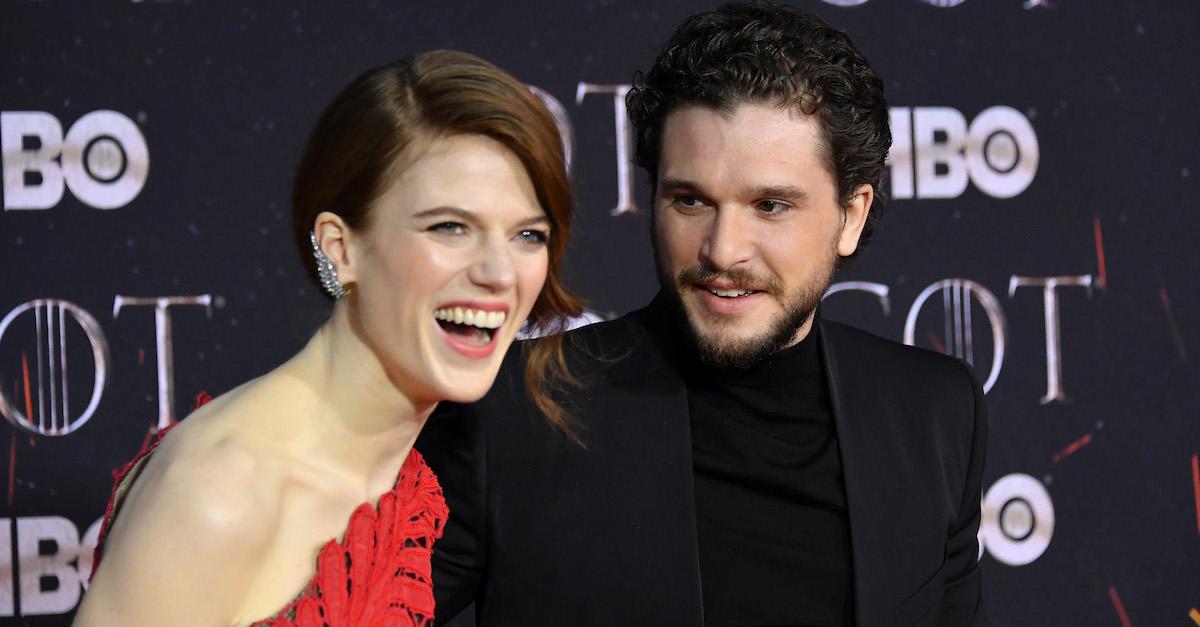 As much as everyone seems to be gung-ho on "Jonerys," I'm still not over the death of Ygritte, but it helps to see Rose and Kit on the red carpet as the joyful newlyweds they are in real life. It's important to remind oneself these are just actors playing fictional characters, y'know what I mean?
Article continues below advertisement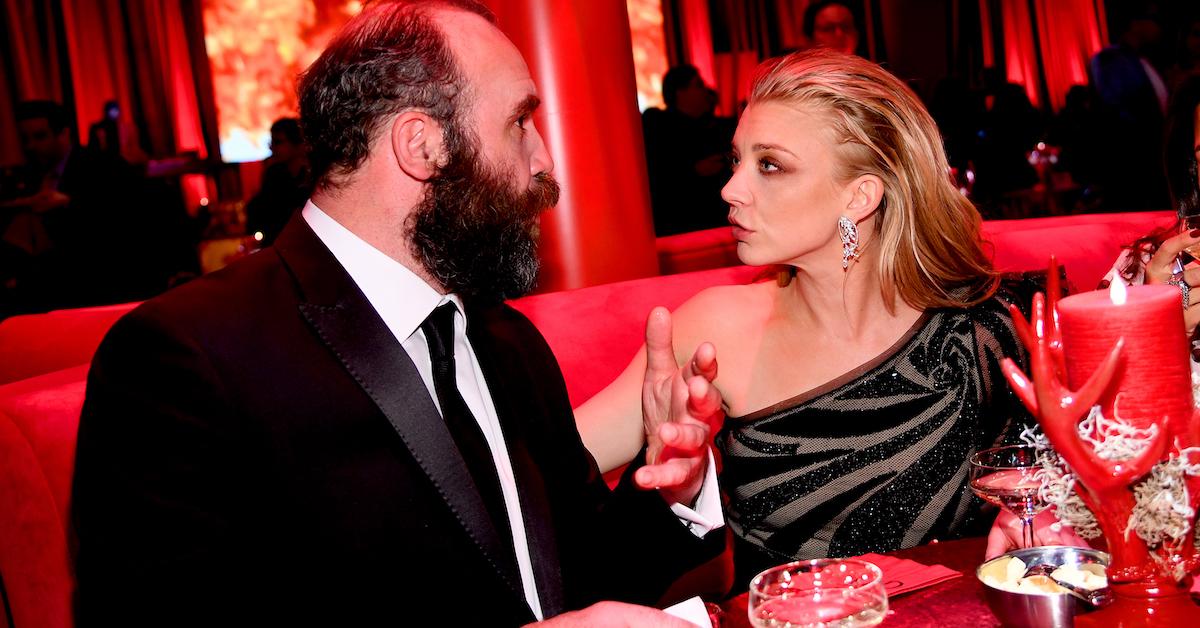 I'm currently pretty obsessed with this photo of Rory McCann, AKA The Hound, and Natalie Dormer, AKA Margarey Tyrell, engaged in what looks like a very intense discussion. It just makes me all the more sad that a) Margaery is dead and b) she never got to meet The Hound. I think he would have appreciated her spunk.
Article continues below advertisement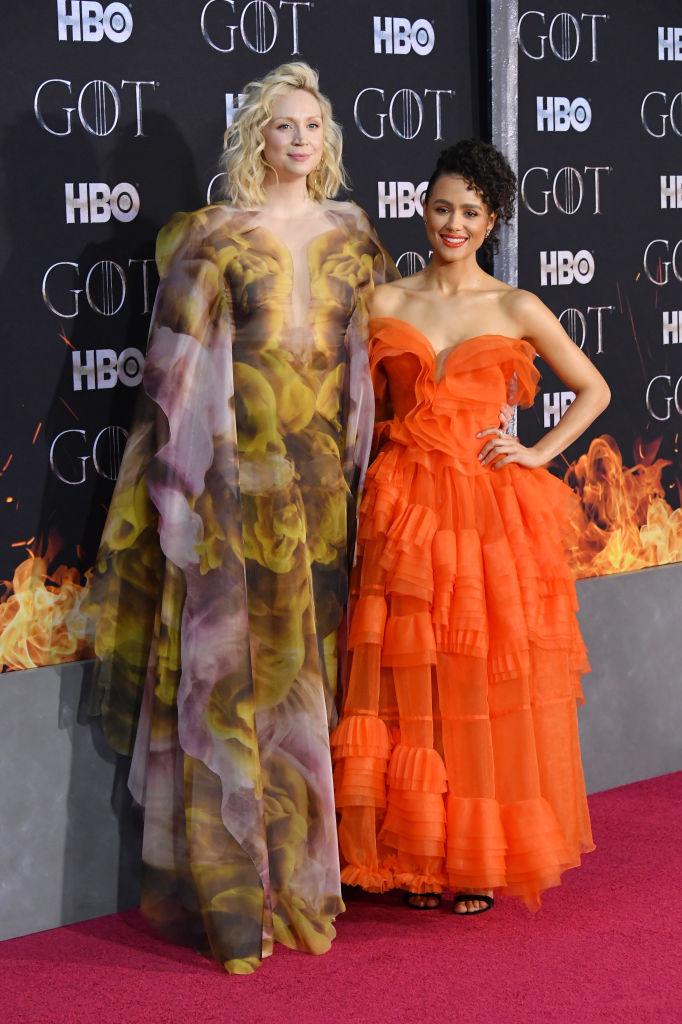 The red carpet also brought together two of my favorite badass women — Brienne of Tarth (Gwendoline Christie) and Missandei (Nathalie Emmanuel). I hope and pray they will finally meet this season.
Article continues below advertisement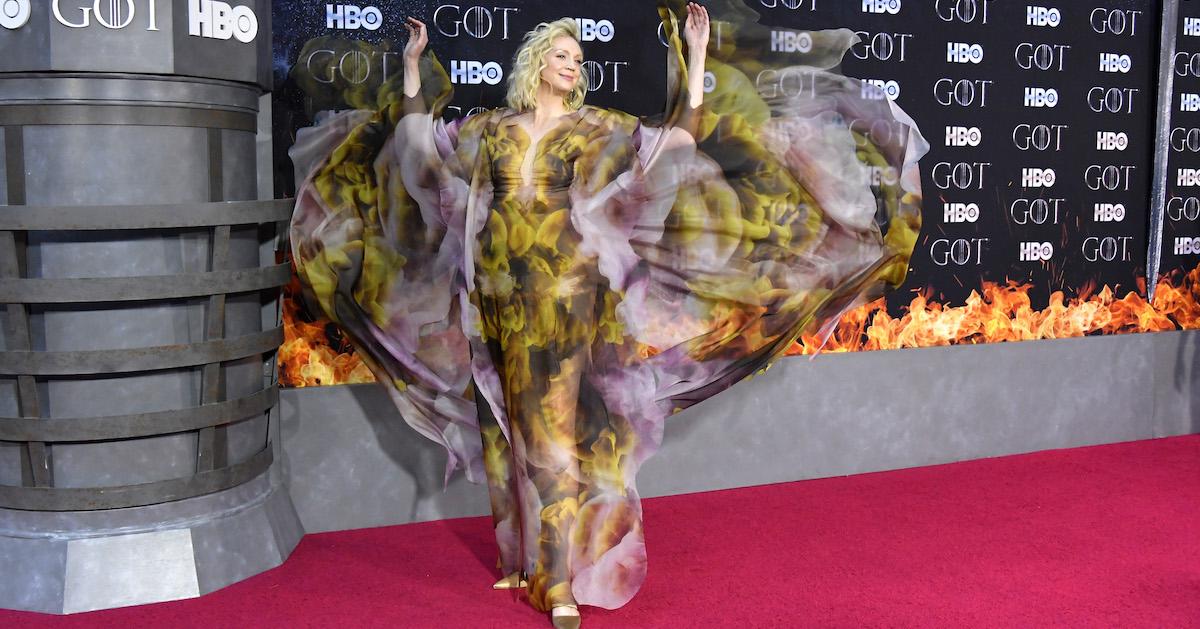 Please stop for a moment and pay proper respect to Gwendoline here, who has a PhD in slaying the red carpet. It must feel so good to be out of that suit of armor.
Article continues below advertisement
Some past stars couldn't help but play up their "rivalries."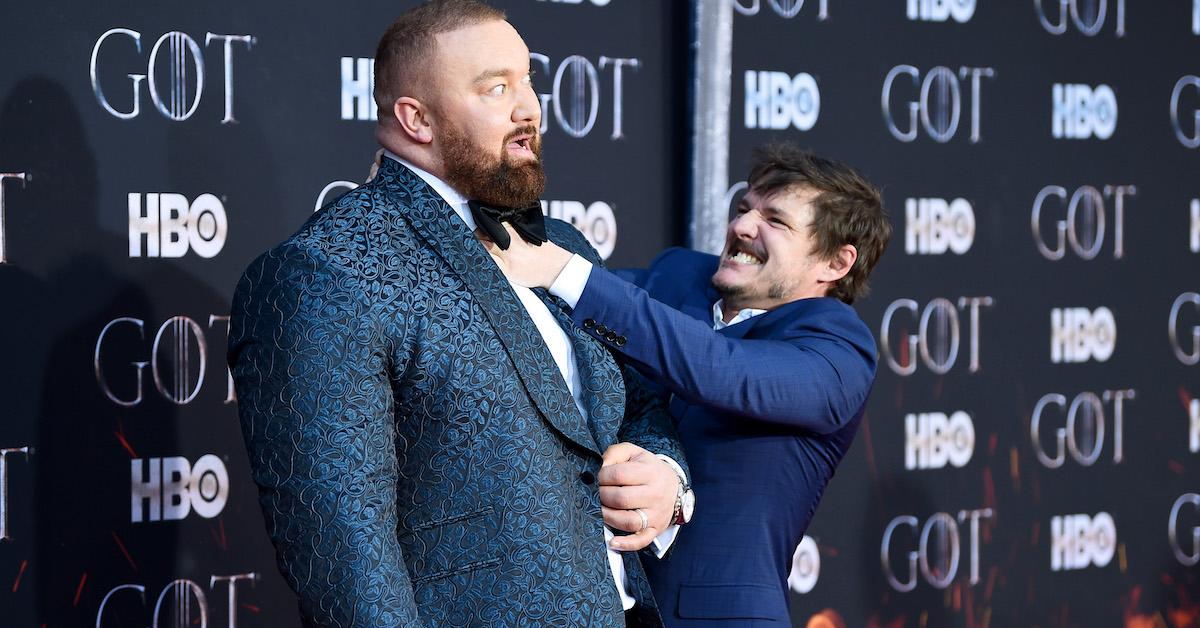 Finally, The Viper gets his revenge on the Mountain! I'll never be over the gruesome and brutal trial by combat that took Oberyn Martell (Pedro Pascal) from us and marred his gorgeous face, so it's nice to see him getting the upper hand here! Pedro seemed to have a lot of fun reuniting here with Hafþór Júlíus Björnsson.
Article continues below advertisement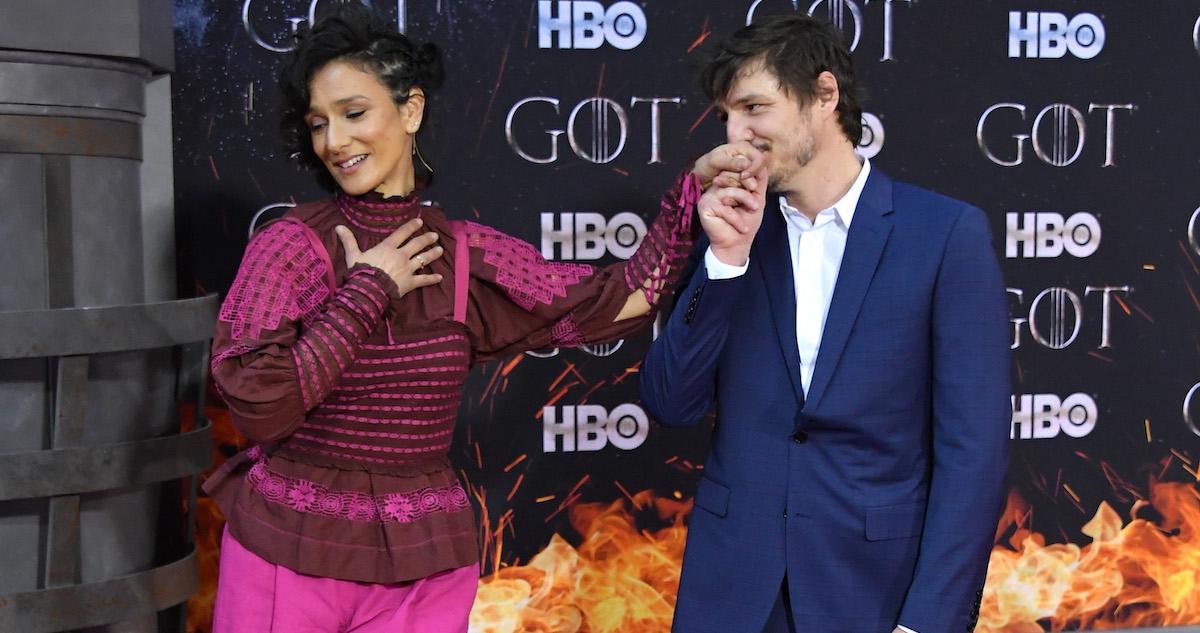 Likewise in this reunion with Indira Varma, who played his lover, Ellaria Sand. Honestly, as much as it makes me sad to see all the great characters we've lost, it's a bit heartening, especially when their last scenes on the show were so horrific.
Article continues below advertisement
Even stars we haven't seen since Season 1 still get us in the feels.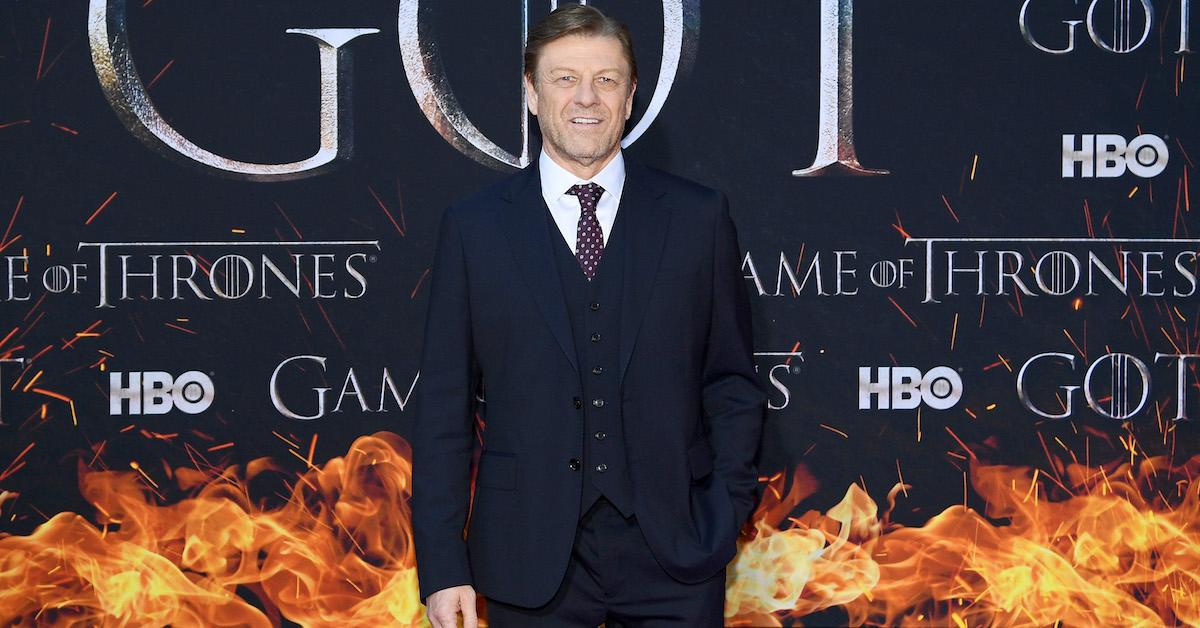 Like say when Sean Bean stepped onto the red carpet. You guys, I'm still not over Ned's death! And don't even get me started on this next one...
Article continues below advertisement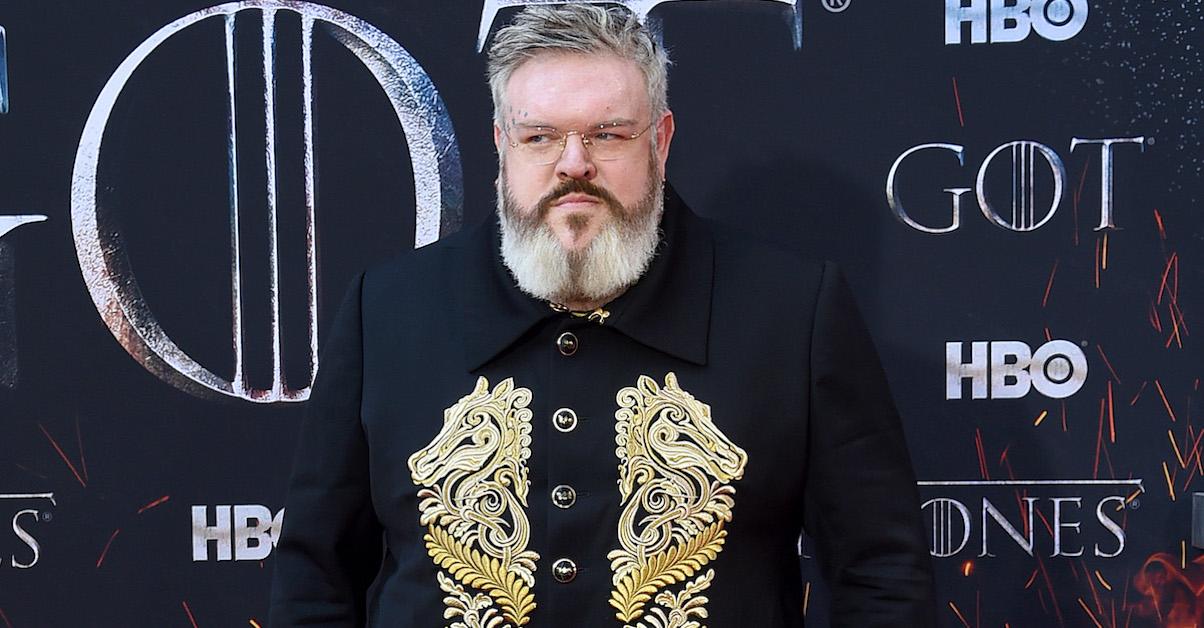 I'm so glad they held the door open for Kristian Nairn to return for this premiere. Just thinking about his heroic death will bring me to tears.
The final season of Game of Thrones — *sob* — premieres Sunday, April 14 at 9 p.m. on HBO.