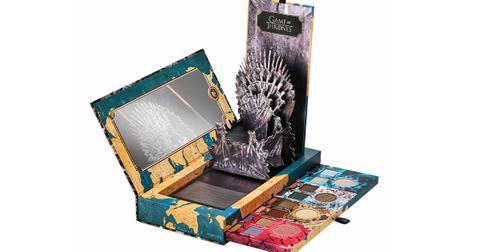 Slay the Iron Throne With the Urban Decay 'Game of Thrones' Collection
By Anna Quintana
Mother of Dragons! Urban Decay just unveiled its Game of Thrones makeup collection — and it will have fans of the HBO series looking as fierce Daenerys Targaryen as they tune into the eighth and final season.
"You're in the great game now. The moment you've been waiting for is FINALLY here —your first look at the ENTIRE Urban Decay x Game of Thrones collection," Urban Decay wrote on Instagram. "From the shores of Dragonstone to the frozen lands beyond the Wall, this collection was inspired by our favorite places in Westeros and the strong women of the Seven Kingdoms."
As expected, fans are beyond excited for the collection, which includes a Mother of Dragons highlight palette and lipsticks ranging in shades from "Cersei Lannister" to "White Walker."
So, when is the Urban Decay x Game of Thrones release date?
Very fittingly, the limited edition collection will drop globally the same day as GOT premieres — April 14. So mark your calendars. Here is a look at the complete collection so you can plan your purchases.
1. 'Game of Thrones' Eyeshadow Palette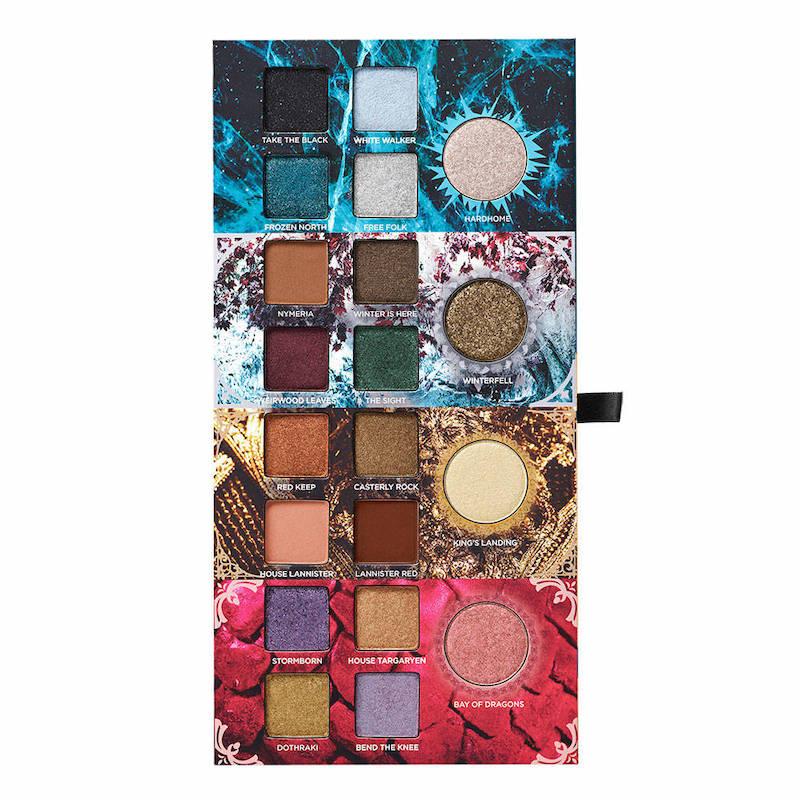 The Game of Thrones eyeshadow palette comes complete with 20 eyeshadow shades to fit your mood.
"Declare your allegiance to House Targaryen, House Lannister, House Stark, or to defeat the White Walkers," the description reads.
Whether you're in the mood for a glittery metallic purple à la Stormborn or a Lannister red, there are plenty of options to choose from. The set also comes with a pop-up Iron Throne we can't get enough us.
Price: $65
2. Mother of Dragons Highlight Palette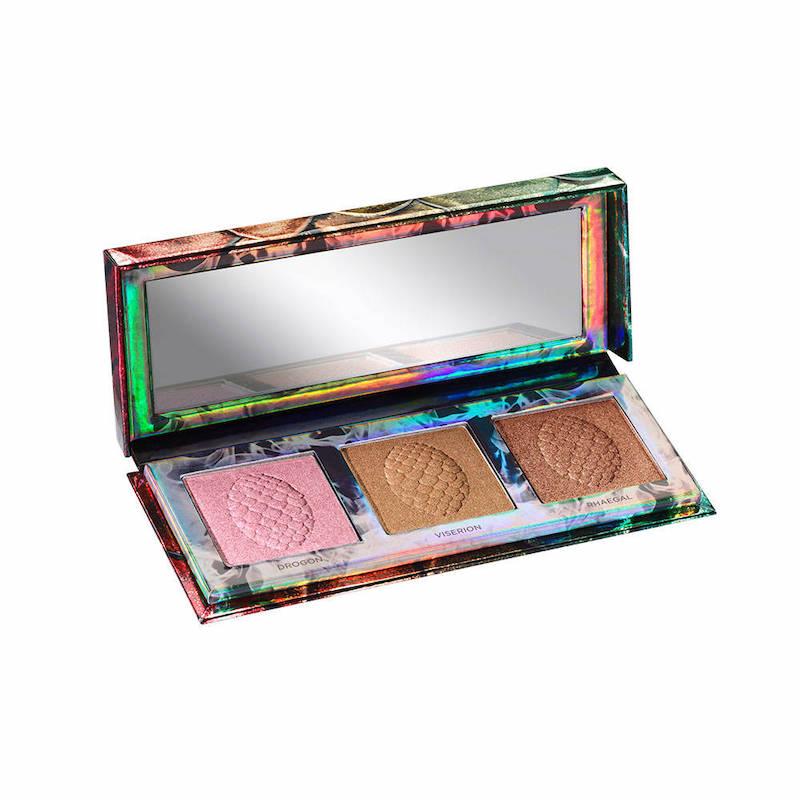 Daenerys Targaryen would approve of these new Afterglow Highlighter shades. Named after Daenerys' three dragons, Drogon, Viserion (RIP), and Rhaegal, the shades range from a pale pink to a deep bronze.
Price: $36
3. 'Game of Thrones' Vice Lipstick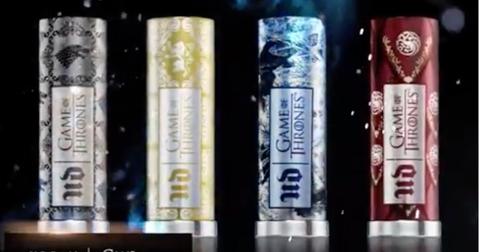 Four new shades of vice lipstick will be released as part of the Game of Thrones limited edition collection.
"Command your seat on the throne in a metallic bronze (Cersei Lannister), or inspire allies and foes to bend the knee in a fiery red (Daenerys Targaryen)," the description reads. "Fight quietly and let your profound strength emerge with a warm peach nude (Sansa Stark), or let everyone know winter is coming with a deep berry-wine (White Walker). "
We're thinking the red for premiere night.
Price: $19 each
4. Dracarys Lip and Cheek Stain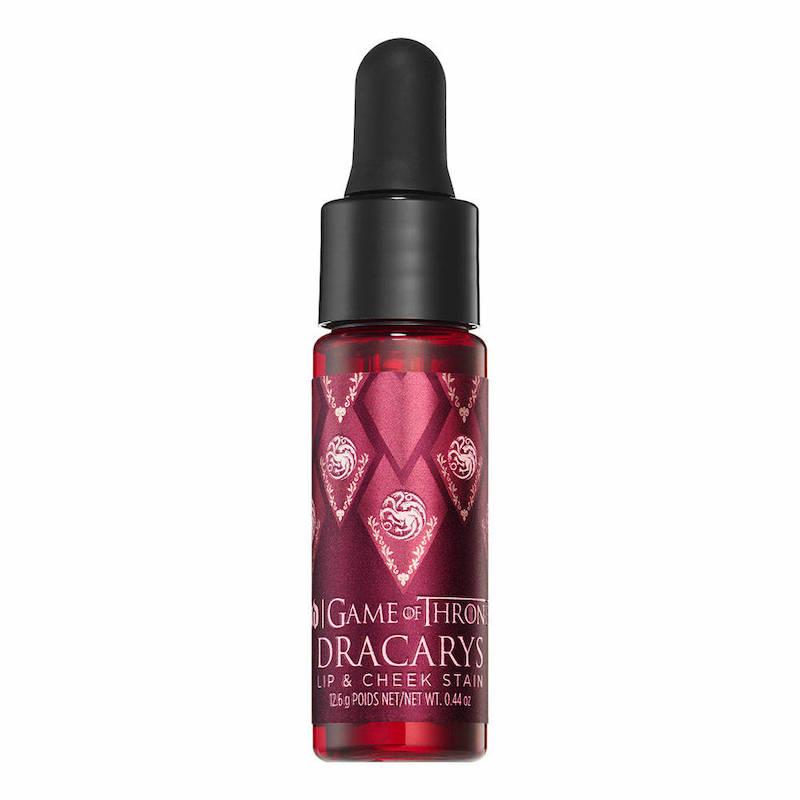 Dracarys is High Valyrian for "Dragonfire" — and what Daenerys Targaryen always says when she is full mother-of-dragons mode. So, it's very fitting that the lip and cheek stain comes in a fiery red shade that will give you the perfect tint on your lips and cheeks.
Price: $26
5. Jon Snow's Longclaw Large Eyeshadow Brush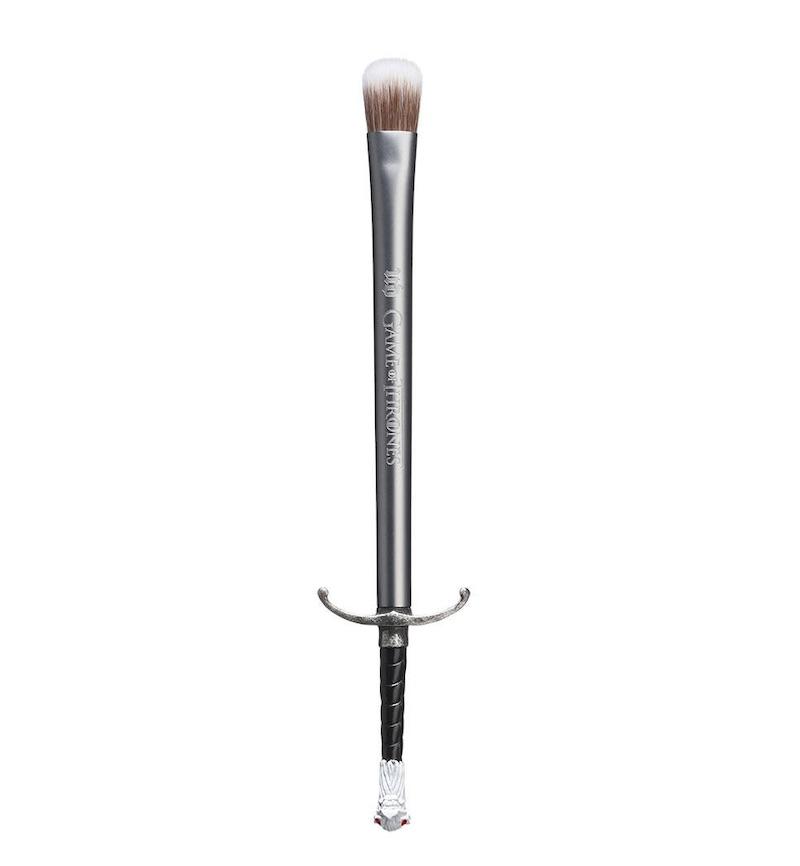 Longclaw has been Jon Snow's side since his days on (and beyond) The Wall. The large eyeshadow brush named for his weapon of choice is made for laying down and blending out eyeshadow.
Price: $28
6. 'Game of Thrones' 24/7 Glide-on Eye Pencil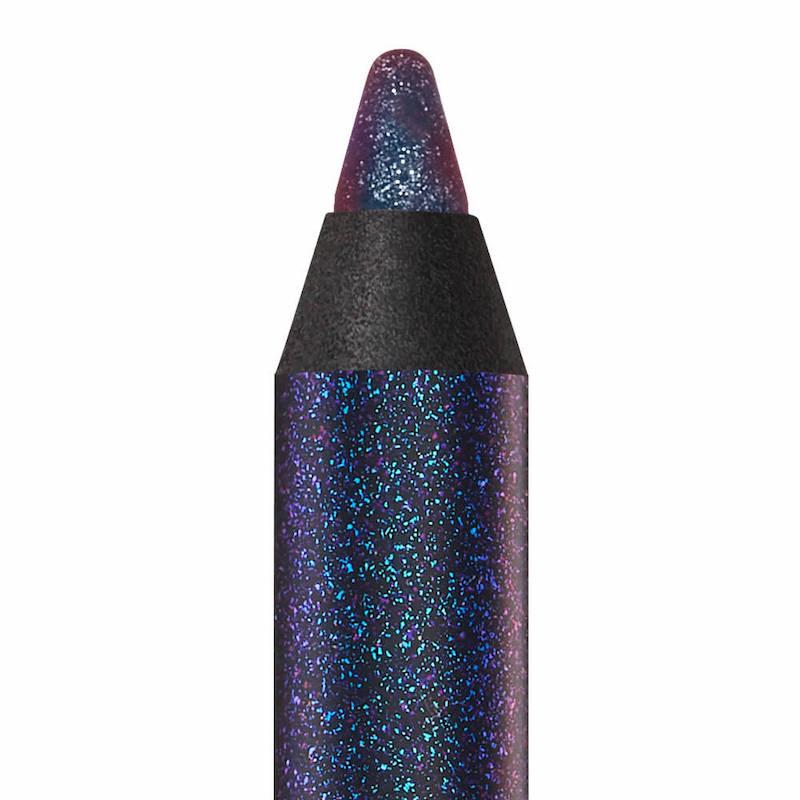 "Dragon Smoke" is just one of the four shades available in the collection. There is also an icy glitter shade called "Winterfell Snow," "Lannister Lion," a metallic gold, and "The Night King," a shimmering teal shade.
The best part: the glide-on eye pencils are waterproof.
Price: $22 each
7. Arya Stark's Needle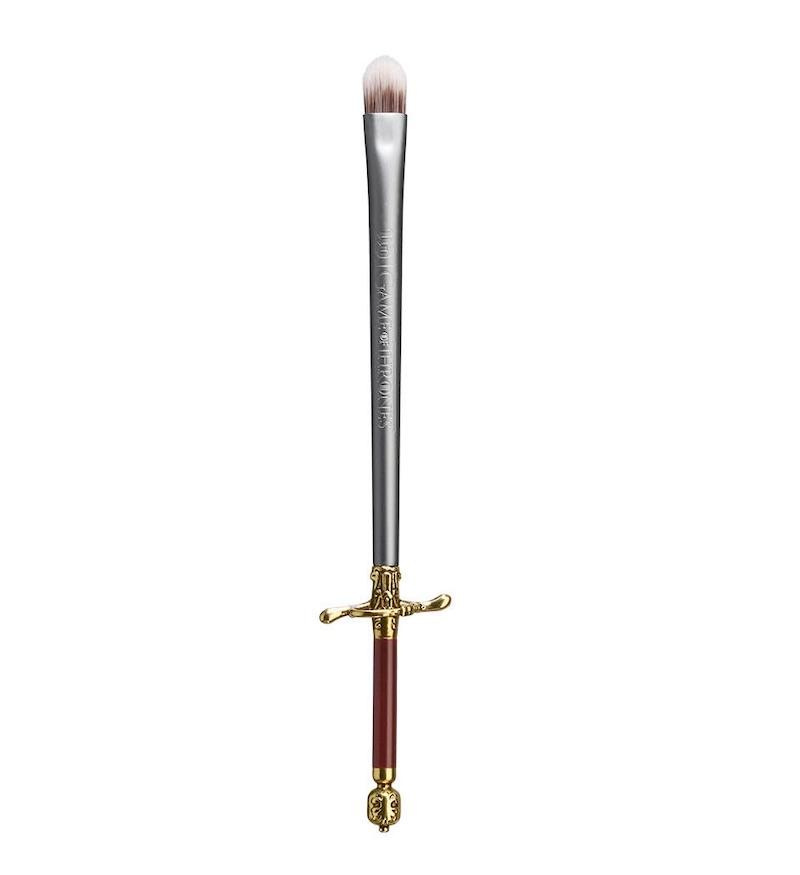 This flat eyeshadow brush is small but mighty just like Arya Stark's Needle, which was a gift from her brother Jon Snow in Season 1 — and will likely be at her side during the final season.
Use the brush to make sure your eyeshadow is precise.
Price: $28
8. The 'Game of Thrones' Vault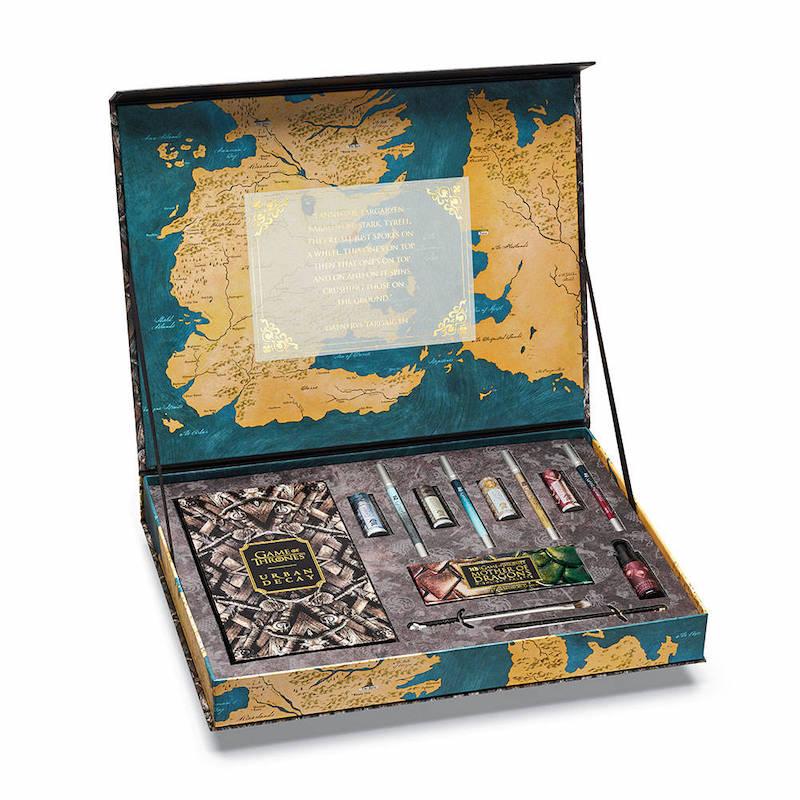 Can't decide what you want? Get everything with the 13-piece vault with items inspired by House Stark, House Targaryen, House Lannister, and the White Walkers.
The set includes: the Game of Thrones Eyeshadow Palette, Mother of Dragons Highlight Palette, Lip & Cheek Stain, four 24/7 Glide-On Eye Pencils, four Vice Lipsticks, Jon Snow's Large Longclaw Eyeshadow Brush, and Arya Stark's Needle Flat Eyeshadow Brush.
Price: $250