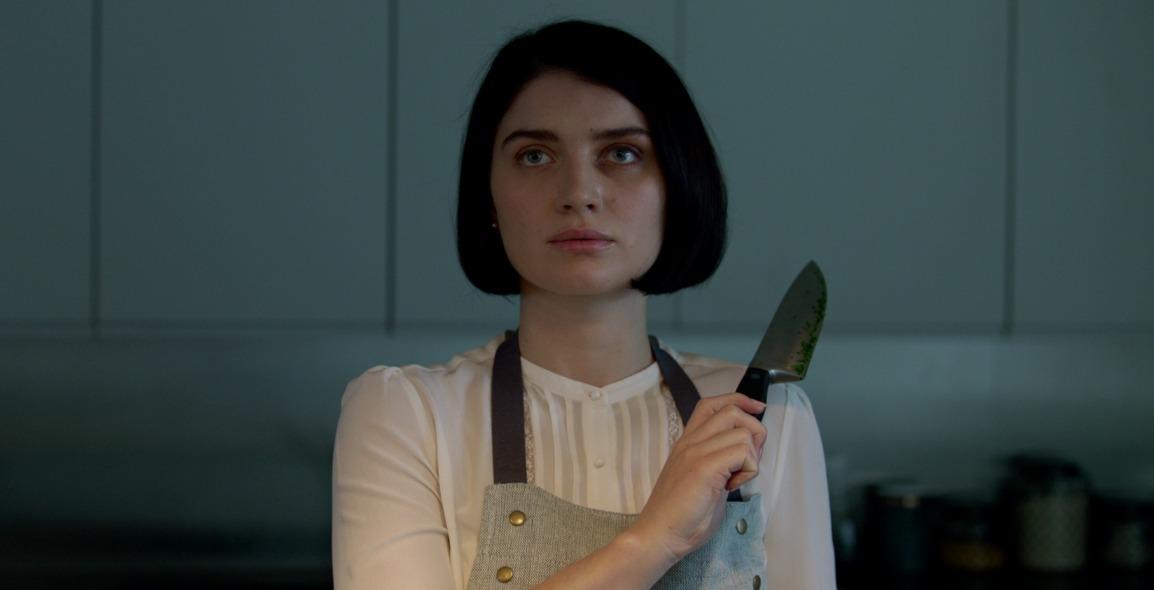 That Ending to 'Behind Her Eyes' Has Viewers Asking Tons of Questions
'Behind Her Eyes' on Netflix is a psychological thriller that may include some supernatural elements, but people need the ending explained.
There is something to be said for a good twist in movies and TV shows. Remember Shutter Island? That movie had three twists at least by the end of the confusing film. And when Behind Her Eyes dropped on Netflix and people ate up the six episodes quickly, the ending is what stuck with them the most.
Article continues below advertisement
The series starts off being easy enough to understand: It's about a single mom whose kiss with a handsome stranger turns uncomfortable when she realizes the following day that he's her new boss. She tries to make the best of it and remain professional, all while inadvertently befriending his wife, making things go from awkward to just downright inappropriate.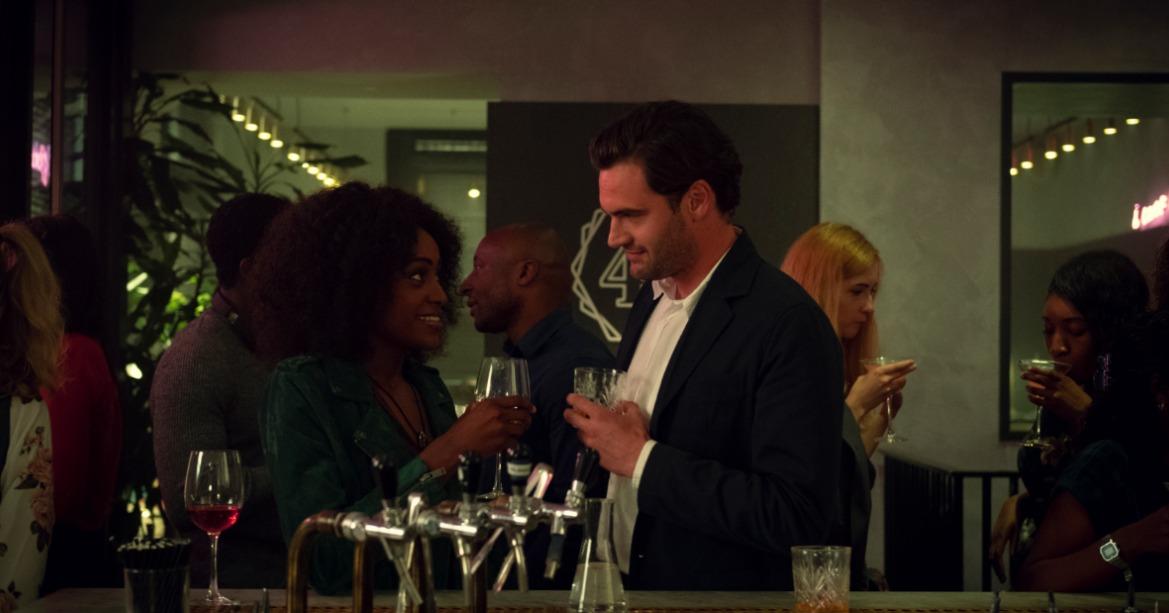 Article continues below advertisement
By the final two episodes however, astral projection and switching bodies came into play and at the end of it all, some viewers needed a solid explanation about what happened. And, probably more importantly, where the show could go from here. It was marketed as a limited series and was based on a book that ends essentially the same way. So what the heck is going on?
Viewers are in dire need of having the ending to 'Behind Her Eyes' explained, and for good reason.
Throughout most of the six episodes of Behind Her Eyes, Louise, a single mom who falls for her boss, David, before she even realizes he's her boss, deals with the constant struggle of giving in to his pursuit of her and her friendship with his wife, Adele. But Louise's problems with night terrors spark a natural friendship between herself and Adele, who has ways to help her control her dreams as she does herself through astral projection.
Article continues below advertisement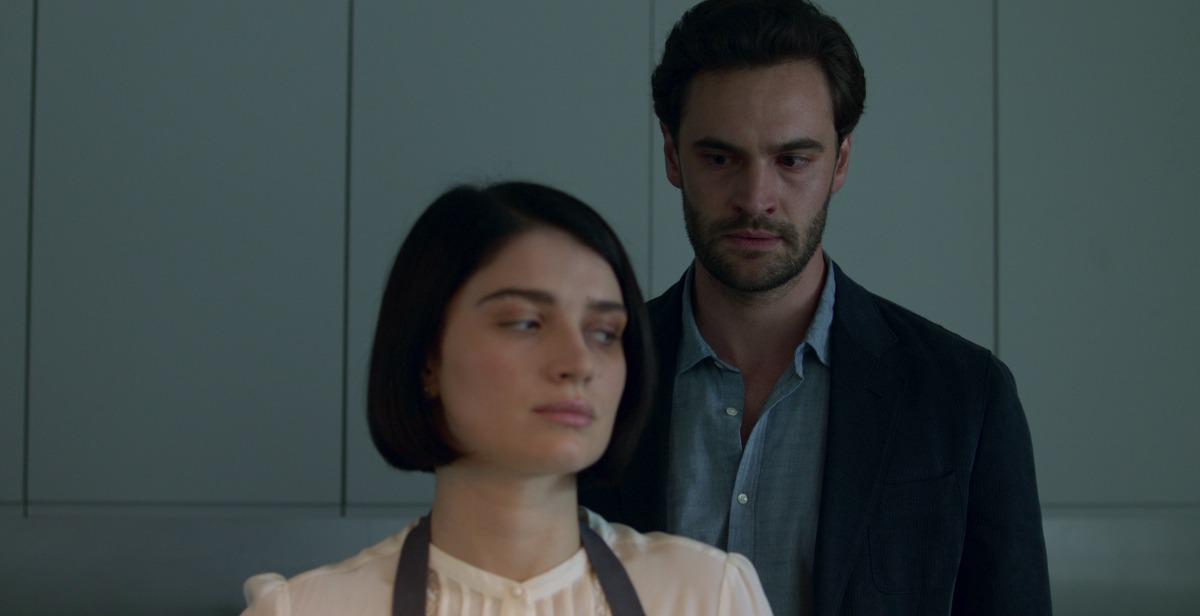 Near the end of the season, Adele confides in Louise about her friend, Rob, who left behind a journal about astral projection which Adele explains might help Louise. Adele also insinuates that David might have killed Rob out of jealousy, but it was never proven. Already, the story is getting way more intense than the majority of the season had let on thus far.
Article continues below advertisement
In the finale, it is revealed that Rob was a friend of Adele's who had loved David for years and had schemed to be with him. In order to do that, he used astral projection to trade bodies with Adele and, presumably, killed her in his original body. This means that the "Adele" Louise had befriended was really Rob the entire time, but encased in her body.
Article continues below advertisement
Louise, who uses astral projection to go to David and Louise's home one night, is inadvertently sucked into Adele's body, as Rob leaves it to inhabit Louise's instead and be with David once and for all. So when David and Louise marry at the end of the season, it's really Rob in her body, having gotten what he wanted all along.
What is astral projection, you ask?
In real life, astral projection has not been proven to allow people to jump from their body to others' and then back again. It is mainly a way for people to deeply meditate, though some claim to have out-of-body experiences in doing so. It has existed for centuries, goes across multiple different cultures, and is seen as a way for people to assume a form of deep consciousness and have their soul leave their body to travel to an invisible astral plane.
Article continues below advertisement
There are audiobooks you can listen to that are designed to help you train your body and mind to allow your soul to engage in astral projection, but again, there is no scientific evidence to back up the claim that your soul actually leaves your body. So the bit about Rob and Louise switching bodies at the end of Behind Her Eyes isn't entirely accurate.
Will there be another 'Behind Her Eyes' season?
Right now, Netflix hasn't announced another season for the series. And, because the book on which it is based doesn't have a sequel, the streaming platform would have to come up with a way to continue the story. But, author Sarah Pinborough told Express.co.uk, if the limited series is successful, "you never know."
Behind Her Eyes is now streaming on Netflix.