Bella Poarch Apologizes for New Racist Tattoo, Promises to Cover It
After getting some new ink, TikTok star Bella Poarch received backlash for what many are calling a racist tattoo. She attempted to apologize on TikTok.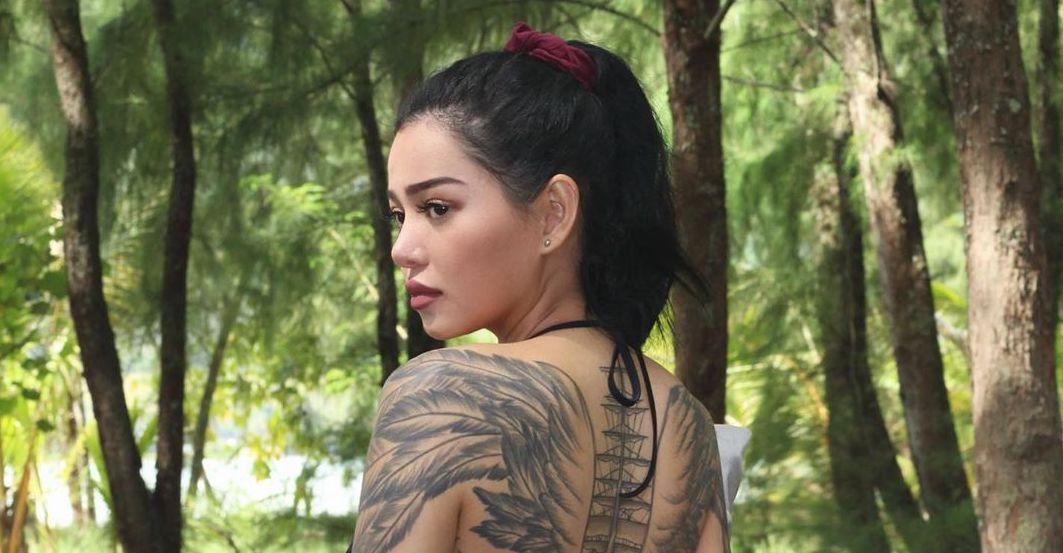 With 22.5 million followers and more than 281 million likes, Filipino TikTok star Bella Poarch is one of the app's top creators. While she may not be affiliated with any of the infamous TikTok houses, each of her videos rake in more than 10 million views a piece.
But while most of Bella's content consists of uncontroversial trends, she's recently received backlash for a new tattoo she got that many of her followers are calling racist.
Article continues below advertisement
What is the meaning behind Bella Poarch's tattoo?
Bella's tattoo is of the Japanese rising sun flag with a heart replacing the sun in the center. The rising sun flag was used by the Imperial Japanese army before and during World War II and was often used in areas where the Japanese invaded and occupied — including Korea.
Starting in 1905, Japan occupied Korea and pushed the men into forced labor to help Japan's expansion in the region, while the women were sold into sexual slavery. This is where the term "comfort women" originated from.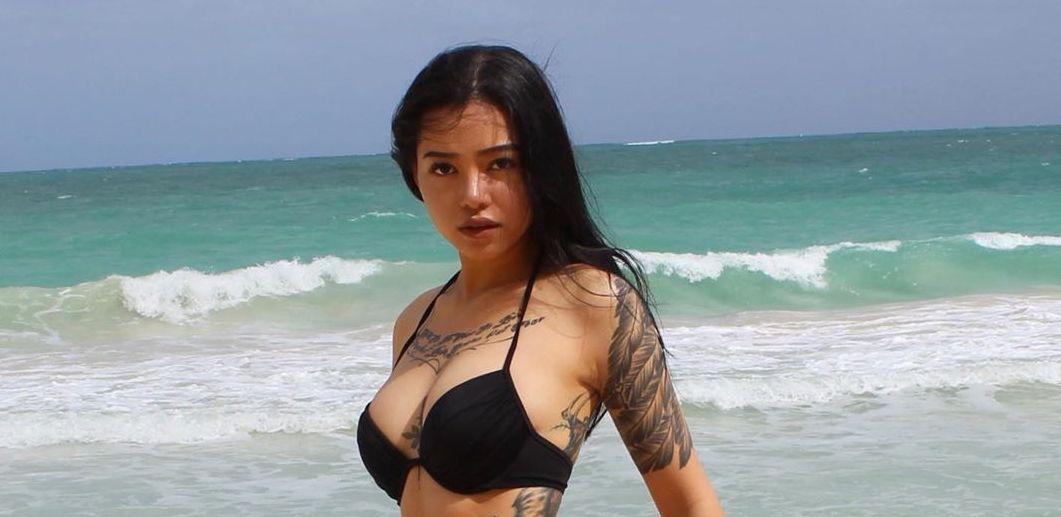 Article continues below advertisement
According to the BBC, Japan's continued use of the rising sun flag is an example of Japan's unwillingness to acknowledge its imperialistic past, which is what makes its use so offensive.
The BBC reports that the South Korean parliamentary committee for sports describes the rising sun flag as "akin to a symbol of the devil to Asians and Koreans, just like the swastika is a symbol of Nazis which reminds European of invasion of horror."
It's unclear what the heart in the middle of the rising sun symbol means for Bella, but the use of the rising sun flag is what offended her viewers, specifically her Korean audience.
Article continues below advertisement
Bella attempted to apologize on TikTok.
When fans saw Bella's new tattoo, many were upset about it, citing her ignorance as a Filipino American influencer. Many rushed to inform the TikToker of the racist past of her tattoo, of which Bella claimed she had no knowledge of.
"I'm very sorry if my tattoo offends you. I love Korea please forgive me," she wrote in a video discussing the tattoo. "I would never do anything to hurt anyone," she continued in the caption.
Article continues below advertisement
Many of her followers were not pleased with this apology, as they felt it wasn't sincere and didn't appropriately address the issue. While there were some followers who commented accepting her apology, many of her Korean followers did not.
"I will have the tattoo removed or do cover up [sic]," she commented on her post. "I did not know the history behind this tattoo and I will educate others about it."
"My Filipino friends also said they didn't know about it until I told them. So it's better if we just educate people instead of arguing," she continued in a response to her comment.
She did not provide further details as to how or when she plans to cover up the tattoo, though the continued comments on her posts make it clear her followers will not let her forget about it.