Tattoo Shop Offers Free Cover Ups of Hate and Gang Symbols, 'No Questions Asked'
Gallery X Art Collective in Murray, Kentucky is overing to cover up hate symbols and gang symbols for free. No questions asked.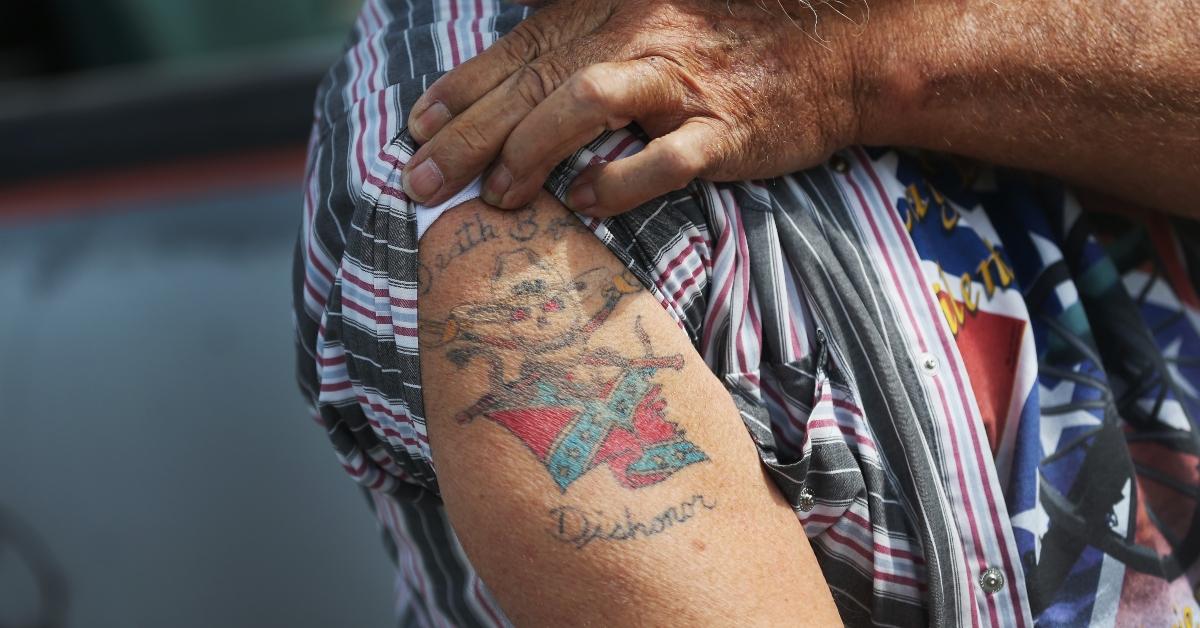 One tattoo shop in Murray, Kentucky is offering to cover up hate symbols or gang symbols for free in an effort to unite their community and allow people to move on from their hateful pasts.
Article continues below advertisement
Jeremiah Swift and Ryun King, artists at the Gallery X Art Collective told CNN that they decided to offer this service "as a way to take a stance in the Black Lives Matter movement amid the protests calling for an end to police brutality and racial injustice."
Article continues below advertisement
On June 7, they posted this message to their Facebook page along with the caption, "This goes for you that have gang tattoos as well. Gallery X Art Collective would like to extend the offer to change your future in becoming a better person.
"If it is hate related, in any way, we will schedule you a day to come get it covered up for free, at the artist's choosing. There will be options for ideas but all designs and ideas will be up to Jeremiah, or Ryun King, whichever one is doing your tattoo.
Article continues below advertisement
"Please share and spread the word... If you feel it's time to change your hate, or have been reformed but been too broke to cover your mistake of a tattoo, come see me. You'll get a class tattoo for free that can start your path to being the person you were meant to be."
Ryun King told CNN, "Having anything hate related is completely unacceptable. A lot of people when they were younger just didn't know any better and were left with mistakes on their bodies. We just want to make sure everybody has a chance to change."
Article continues below advertisement
It's true that tattoos are forever, but beliefs can change, and Jeremiah and Ryun wanted to make sure that people who have learned to be better aren't saddled with shameful images on their bodies forever.
Article continues below advertisement
And their offer has been extremely popular. Since posting on Facebook, the shop has already gotten more than 30 requests for cover ups, and they keep coming in.
"One of the people we got was a man with both of his forearms completely covered in hate symbols, absolutely everywhere," Ryun said. "How is this man going to interact with society with the mistakes he made 10, 15, 20 years ago?"
Article continues below advertisement
He continues, "We also got a guy with a giant swastika who said he has never taken his shirt off in front of his kids. I like seeing that. I like seeing people want to change themselves for the better. That swells me full of emotions."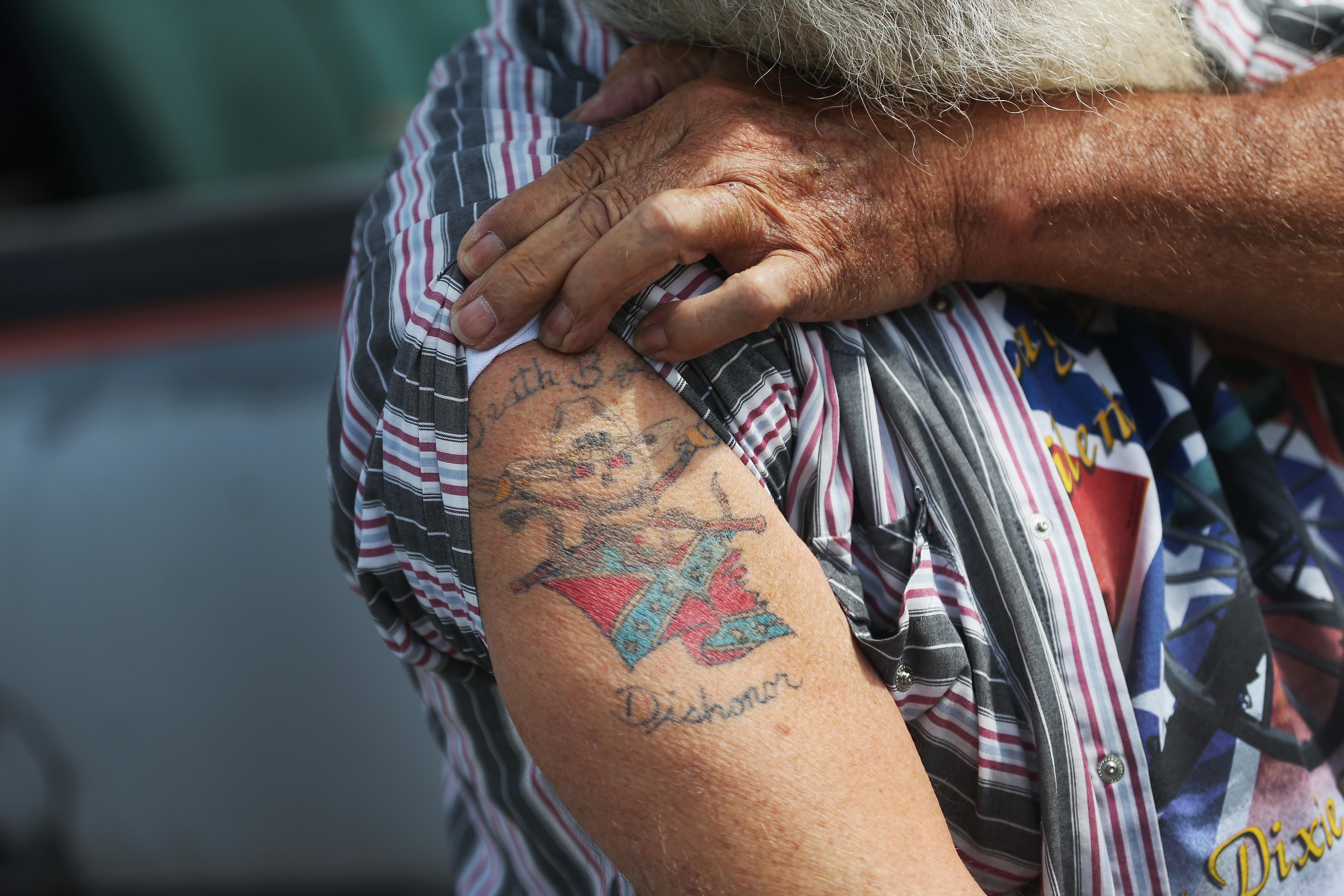 Article continues below advertisement
Ryun's first client was Jennifer Tucker, a 36-year-old mom who had a small confederate flag tattoo on her ankle that she got when she was 18. She grew up in a very white, racist community. "Our community had no Black families," she said. "They would literally run them out every time one moved in. Everyone in my school flew rebel flags and had rebel flag tattoos and I bandwagoned and got the tattoo. It was a horrible thing to do."
After high school, she moved and became involved in movements that fought racial injustice against Black people. She totally jumped at the opportunity when a friend sent her the tattoo shop's offer.
Article continues below advertisement
"I just needed to get that symbol of hatred off of my body. Every time I attend a group meeting or protest, I make a new friend. And I don't want to be standing next to them with a confederate flag on my leg."
Now, instead of a confederate flag, she has Pickle Rick, a character from the animated show, Rick and Morty. "It feels so amazing, it's life changing," she said. "I knew I had to do it, to be an example for other people who were in the same position. There's not a whole lot I can do, but this is something I can do to spread love, not hate."