HGTV's 'Home Town' Stars Ben and Erin Napier Reveal the Biggest Problem They Face in Season 4
HGTV's 'Home Town': Ben and Erin Napier exclusively tell Distractify about the biggest problem they faced in Season 4, and what's not caught on camera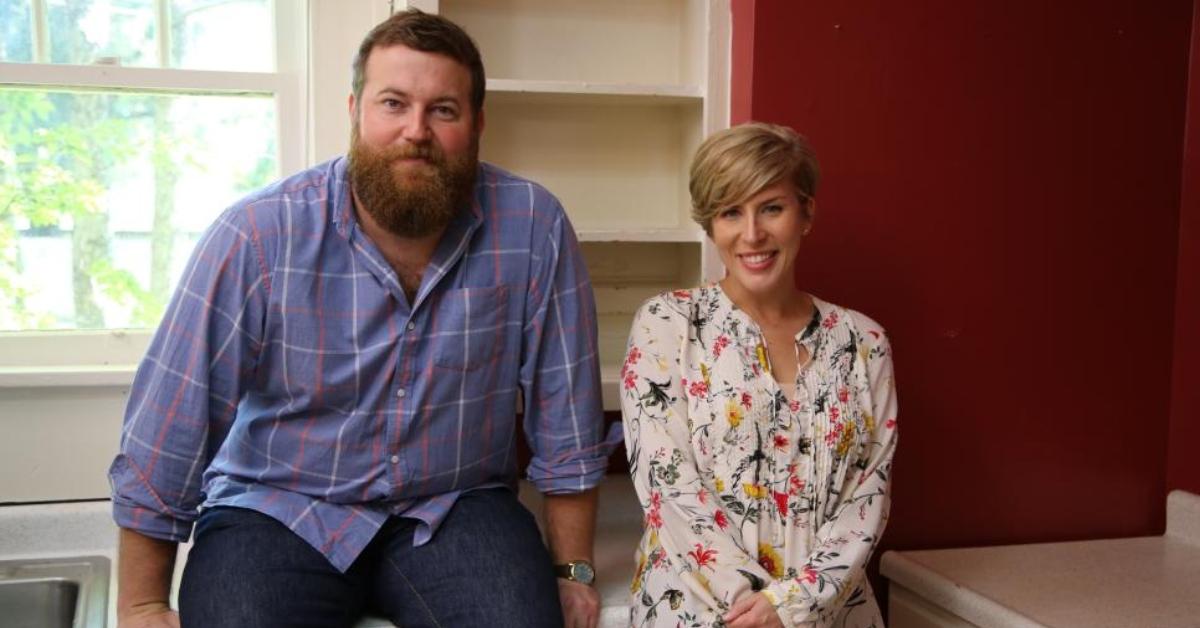 America's favorite couple, Ben and Erin Napier, are back and renovating more houses in Season 4 of HGTV's Home Town. The Laurel, Miss. residents are tackling another set of dilapidated houses and turning them into beautiful ideal masterpieces, but are still preserving the charm and character of these older homes.
Article continues below advertisement
In the premiere episode, viewers will watch as the small town of Laurel is hit with a devastating tornado. One of the homes that gets wrecked by Mother Nature is one that the pair previously renovated. Audiences will watch as the Napiers repair the damaged house once again.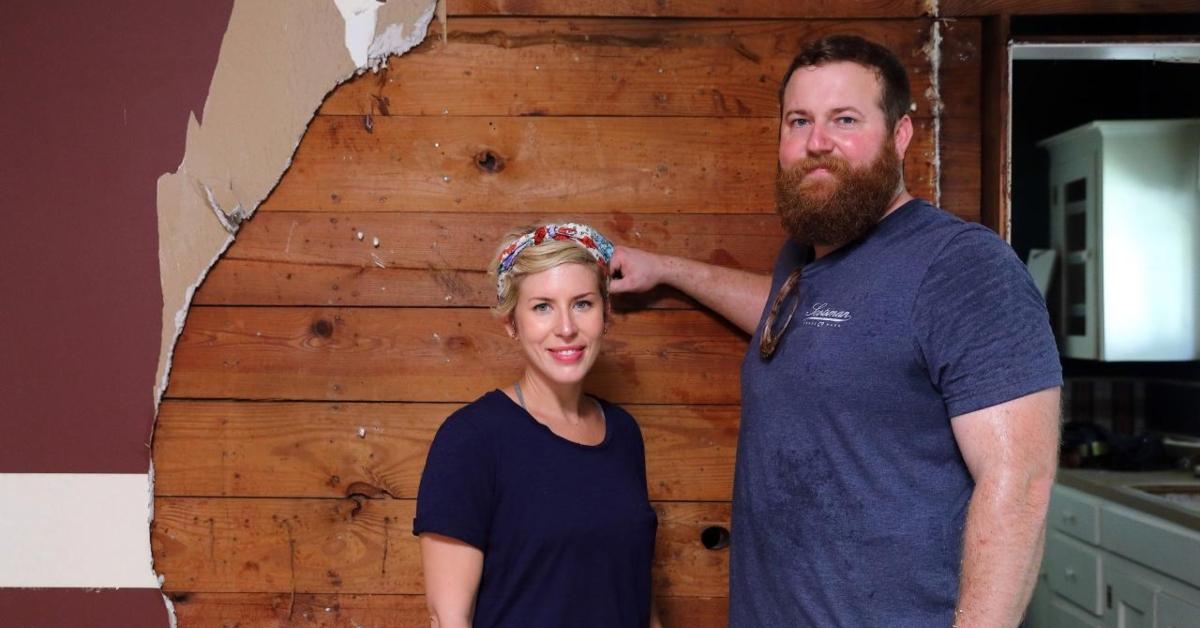 Article continues below advertisement
Ahead of the Season 4 premiere of Home Town, Distractify spoke exclusively with Ben and Erin about what else fans can expect in the upcoming episodes, including another major problem that they will face while filming. The couple also dished on a few behind the scenes secrets that are not revealed on camera!
Yikes! Here is the biggest problem HGTV's Ben and Erin will face on Season 4 of 'Home Town.'
Some houses are more challenging than others, and on this season of Home Town, Ben and Erin will face one of their biggest problems to date: Termites. Erin revealed to Distractify, "Termites gave us a heart attack this season for the first time ever." Ben added: "That's probably the main [problem] this season."
The pesky crawlers are common with older wooden houses, and if left untreated, can cause serious damage to a building's structure.
Article continues below advertisement
Another secret the Southern couple clued Distractify in on: Why the books are turned around in the homes they renovate. And, it's not because of a design decision Erin made.
The pair revealed that they look at their personal social media pages and get a lot of questions regarding the books facing the opposite way.
"It's not a design decision," the graphic designer laughed. "It's a copyright issue. We can't clear every artist and writer to use on television."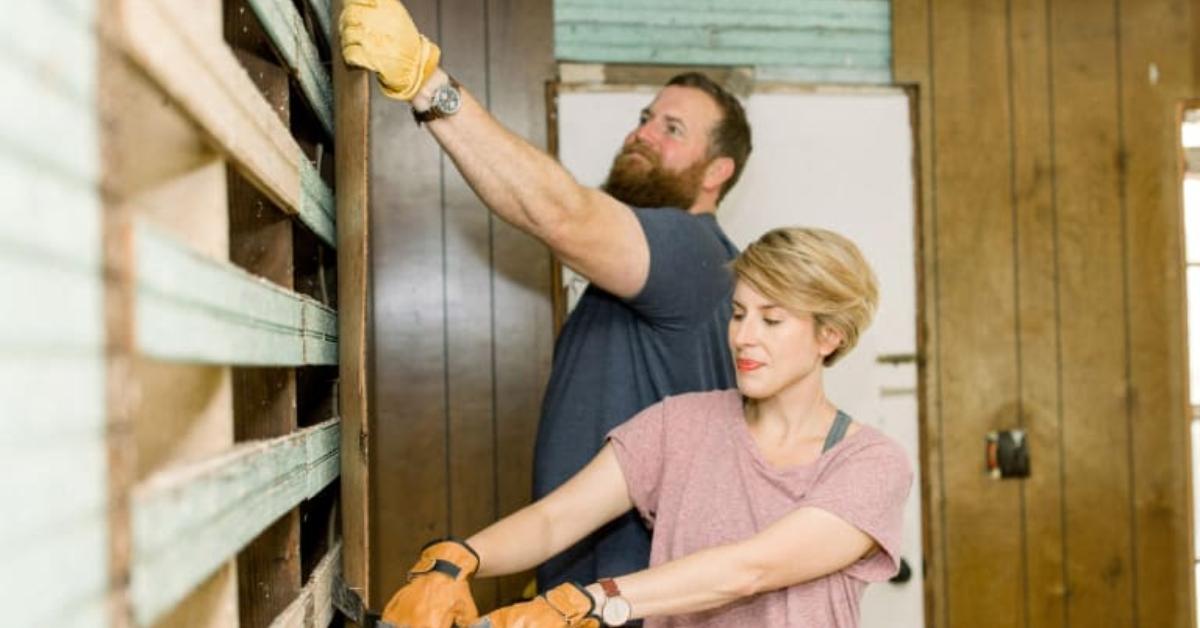 Article continues below advertisement
HGTV star Ben Napier once fell through a floor of a home he was renovating.
"This is the most houses we've ever done in a season and there's a bigger range of housing styles," Ben teased to Distractify. Though they couldn't spill too much about the upcoming season, Erin revealed that they will be renovating one of the smallest homes fans have ever seen on the show, and the biggest ... not to mention something "that's not even really a house."
Article continues below advertisement
While viewers get to watch the step-by-step process of how Erin and Ben renovate a home, there are some things audiences don't get to see on TV... such as, the carpenter falling through the floor.
"I've fallen through the floor of a house," Ben told us.
However, he noted that the scary incident was not caught on camera, which his producers were a little upset about. They're both upset because they were worried about my safety, but also because they didn't have it on camera," he said. Adding, "It's a problem with being big."
As for Erin, she explained that since she is a lot smaller than Ben, she has to stand on a soap box while they're giving interviews.
Catch the Season 4 premiere of HGTV's Home Town on Jan. 20 at 9 p.m. ET.