Erin Napier Says Ben 'Got Hardcore About His Health' During Weight Loss
Ben and Erin Napier are celebrating his weight loss. The HGTV star said that her husband got serious about his health in 2022. Here's what we know.
The gist:
HGTV star Ben Napier got serious about his health in 2022, and his wife Erin celebrated his impressive weight loss with a post on Instagram.
He was inspired to lose weight before his shoulder surgery in early 2023 in order to sleep better and lower his blood pressure.
Ben's daughters also motivated him to get fit and think more about his health.
Article continues below advertisement
In a new video posted to Instagram, HGTV star Erin Napier celebrated her husband Ben's weight loss, saying that he had gotten serious about his health in 2022. Following the news that Ben had lost some weight, many naturally wondered what kind of health regiment he followed and how he plans to keep the weight off.
Erin offered something in the way of an explanation in the caption under her post, and also spent plenty of time celebrating her husband's achievement.
Article continues below advertisement
Ben and Erin both seem thrilled about his weight loss.
Erin posted a video of Ben in a button down oxford shirt holding a jacket over his arm. The video was soundtracked to "You Don't Mess Around With Jim" by Jim Croce, and certainly exuded a certain level of confidence.
In the caption under the video, Erin provided even more detail on the work her husband had done to lose the weight and to get healthy in general.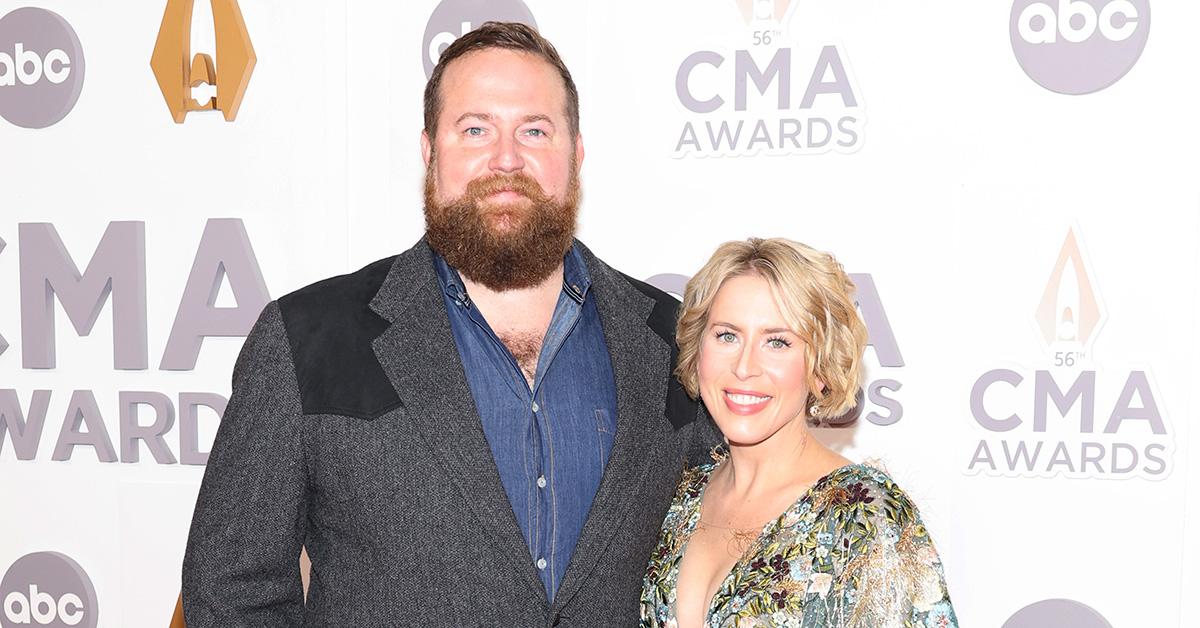 Article continues below advertisement
"He got hardcore about his health and fitness last winter ahead of his big shoulder surgery that was in March so he could sleep better on his back and lower his BP," she wrote. "Mission accomplished."
In an interview with Today, Ben cited his daughters as another major source of motivation for his decision to focus on his health as much as possible. The couple has two young daughters, Helen and Mae.
"Bringing Helen home and getting to experience those first few weeks with her and seeing how fast things change with children, it got my attention. She was different every day, and I want to experience as much of her life as possible. I want a long life," he said on the show.
Ben has also posted about his health on Instagram before, saying that he isn't the first in his family to ignore health problems until it was too late.
Article continues below advertisement
"I come from a long line of big men who don't really discuss their health until it's an issue," he wrote at the time. "In 2014, one month before his 60th birthday, my father had emergency bypass surgery. Suddenly, this problem that seemed so far from me was standing right in front of me."
Given all of these different motivational forces, it seems clear that Ben had plenty of reasons to think about getting healthy.
Article continues below advertisement
Ben's exact fitness regime remains a mystery.
Although it's clear that Erin has been encouraging of her husband throughout the process, they didn't go into much detail about exactly how Ben decided to prioritize his health.
Whatever he's doing, though, it clearly seems to be working for him, and it has also led to his wife posting the occasional thirst trap featuring her husband. Thirst trap photos probably can't be your only motivation for getting in shape and then staying that way, but it's hard to imagine that it hurts to have your wife brag about you online.