Erin Napier Receives an Unexpected Visit After Undergoing Throat Surgery
Erin Napier undergoes throat surgery and receives a visit from somebody special in Laurel, Mississippi. Plus, more on Erin's medical history.
While many home renovation shows like Windy City Rehab and Christina on the Coast tout the luxuries of living in a city where almost everyone is a stranger, HGTV's Home Town does just the opposite. The series follows husband and wife Erin and Ben Napier as they work to revitalize historic properties in their small town of Laurel, Miss.
Article continues below advertisement
As you can imagine, Erin and Ben, who were both raised in Laurel, have a strong social network in the area.
In fact, the mom-of-two recently underwent surgery and received an unexpected visit from a familiar face that couldn't have come at a better time. Keep scrolling to learn about Erin's procedure and to meet Rodney, who has a special connection to Erin and her family.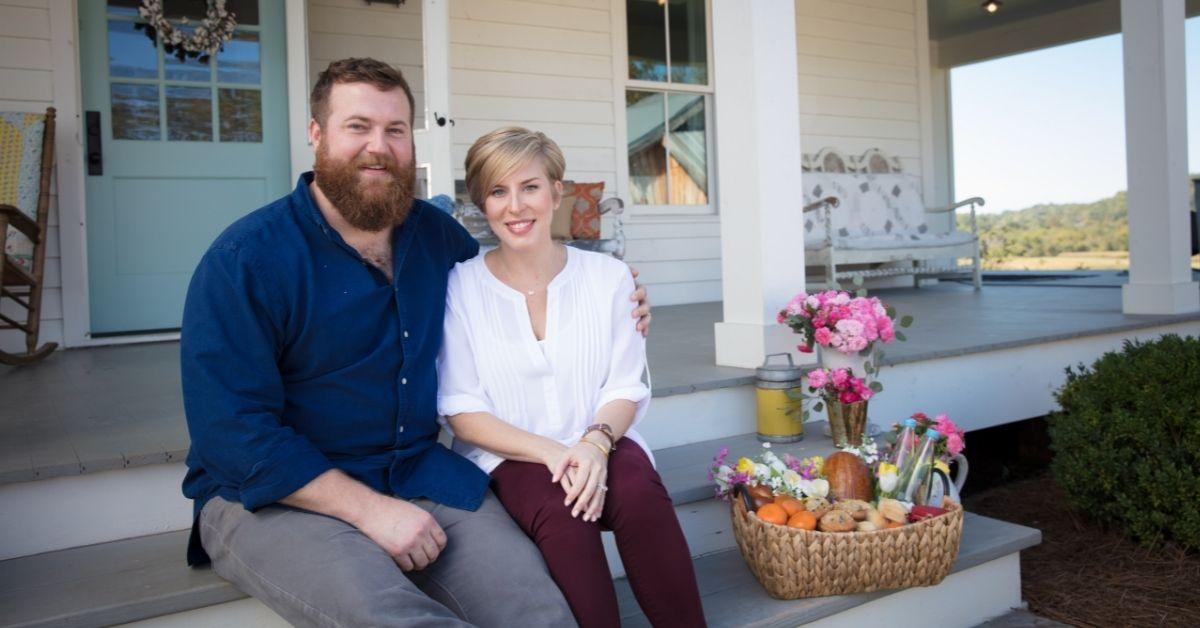 Article continues below advertisement
Erin underwent throat surgery in May and received a hospital visit from someone special.
On May 15, Erin shared a selfie from her hospital bed alongside her family friend Rodney. In her Instagram caption, she explained that she underwent throat surgery and then proceeded to detail her family's connection to Rodney, who has worked in the hospital's cafeteria for decades.
For context, the hospital in which Erin received her treatment was most likely South Central Regional Medical Center, which is the only hospital located in Laurel.
"My daddy started the physical therapy program at our community hospital in 1975, then my brother followed in his footsteps and was a doctor of PT in the same department for 15 years. Rodney has worked at this hospital since I was a little girl coming to visit daddy. He and my brother became buddies, too," Erin wrote of longtime friend Rodney.
Article continues below advertisement
She continued: "Through every one of my family's illnesses, tragedies, and childbirths that have walked through these doors, Rodney was the man in the cafeteria that made you feel like family, who asked how everyone was and remembered them each by name."
Erin concluded her post by explaining how happy his visit made her. It's the little things that really do make all the difference at the end of the day.
Article continues below advertisement
Has Erin Napier had any past medical issues?
This isn't Erin's first medical procedure. The HGTV mainstay has been very transparent about her health in the past. For 10 years, she suffered from a mystery illness which she detailed in her and Ben's book, Make Something Good Today: A Memoir.
These painful episodes started when she was 19. "In the beginning, it would be 24 hours of terrible stomach pain and a low-grade fever, and then it would disappear," she wrote. However, the pain grew ever more intense as she got older. She would find herself on bed rest for days without any idea as to why.
Finally, in 2014 she was diagnosed with a perforated appendix. And while it was refreshing to finally have an answer, this wasn't the end.
Article continues below advertisement
In January, she opened up about her perforated appendix (see above), which she had removed the year of her diagnosis. While the surgery alleviated the physical pain she had been facing, she was still healing mentally. Since this procedure, Erin revealed she had panic attacks and anxiety.
We're wishing Erin and her family good health and happiness!