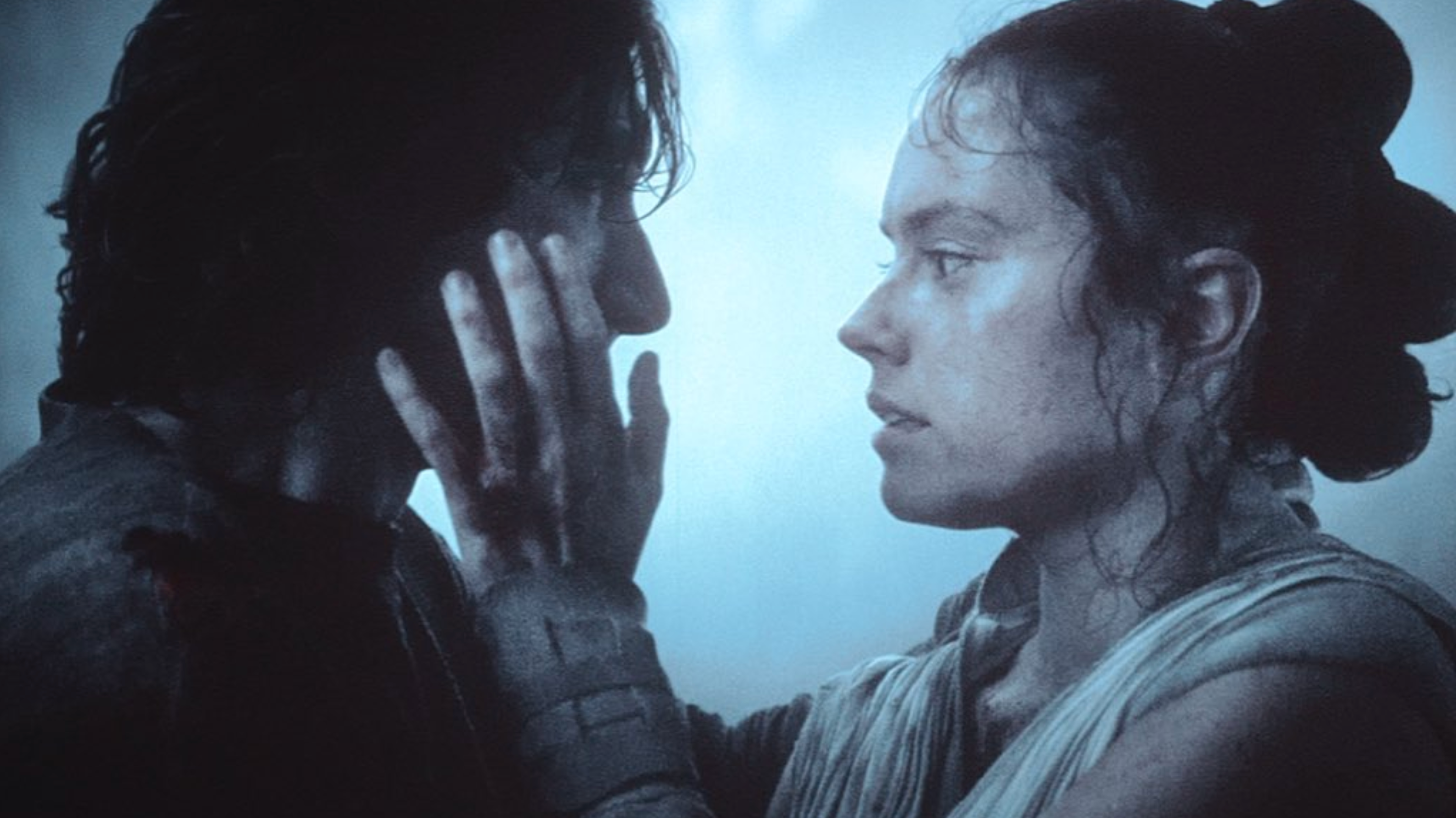 We Finally Know Ben Solo's Last Words to Rey in 'Rise of Skywalker' (SPOILERS!)
The most recent addition to the Star Wars franchise Rise of Skywalker was met with some divisive opinions amongst the fan base. Not everyone was here for the Reylo ship, especially because Rey could've done much better than whiny Ben Solo, but their kiss and final moments, unfortunately, made it into the final cut.
But while producers made it a point to include a kiss between the couple, they didn't include Ben's last words to Rey before he died.
Article continues below advertisement
What were Ben's last words to Rey?
While the movie left out Ben's parting words (while they probably should've cut the kiss instead), lucky for us, the novel adaption of the movie didn't.
In their final moments together, after it was clear the two were meant to end up together and Reylo fans could rejoice, Rey and Ben have a private moment where they're clearly exchanging conversation, though in the movie there is no dialogue for it. After this moment, Kylo Ren becomes Ben Skywalker again before he fades into oblivion to be with his mother and father (who he killed).
Article continues below advertisement
But in the novel adaption, their parting words are clearly laid out for all Reylo fans to swoon over.
"A voice came to her through the Force, clear and strong," the novel reads. "'I will always be with you,' Ben said. She smiled. Let the truth of it wash over her. 'No one's ever really gone,' she whispered."
"No one's ever really gone," are the words that Luke Skywalker says in one of the trailers for Rise of Skywalker, bringing the theme full circle.
Now that Ben, like his family (that he totally betrayed), is one with the force, it's possible his character will come up again in future Star Wars movies. Though it's clear that Ben Solo is physically gone, it's possible his voice will come back to guide future Jedis, especially if Rey continues her importance in the series.
Article continues below advertisement
Even John Boyega wasn't a fan of Reylo.
After Rise of Skywalker premiered, John Boyega, who played Finn in the trilogy, made it clear that he was also not pleased with the outcome of the movies.
Besides the blatantly racist comments made by fans of the franchise about this trilogy, John also poked fun at how Rey ended up with the guy who she was constantly battling with, even though Finn was right there, ready to give himself away to her.
Article continues below advertisement
"Star Wars romance," he captioned a series of stills from the trilogy of Rey and Kylo Ren battling it out, clearly looking like sworn enemies.
John received immense hate for the joke, but stood by it. Someone replied to John's original tweet, commenting "Your girlfriend never stabbed in you the chest before? Weird..." John quote-tweeted the joke with a series of laughing emojis.
Clearly, John is not on team Kylo Ren here, but we also don't think we'll be seeing him in the next installment of movies. After stirring the pot, he made one more tweet on the topic: "Job done! Here's to 2020! Love you all!" he said. If Rey returns in the next installment, it clearly will be without Finn.