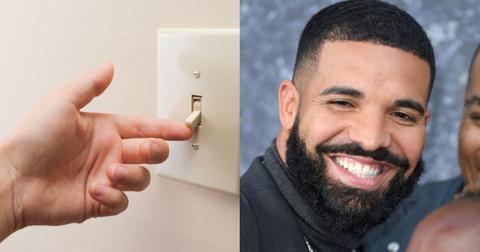 Here Are Our Favorite 'Flip the Switch' Tiktok Challenge Videos
By Lizzy Rosenberg
Those well-versed in TikTok trends have most likely encountered the latest viral phenomenon, called the 'Flip the Switch' challenge, which requires couples, or a group of people, to dance or pose to Drake's hit song "Nonstop," according to Newsweek. Then, when the lyrics call for a switch, the lights flicker, and participants swap dance moves, activities, or clothing. It's that simple.
And although the challenge isn't particularly complex, it's hilarious nonetheless. And for solely for your entertainment (and because it's seriously the greatest procrastination tool for us) we've compiled our top favorite 'Flip the Switch' challenge videos. Check out our favorites, below.
Kate McKinnon and Elizabeth Warren
OK, this one might top all of them — throughout the entirety of Elizabeth Warren's campaign, Kate McKinnon has portrayed her in each of SNL's cold openings. So, it really doesn't come as much of a surprise that they did one together. But it goes without saying that seeing Liz bust a move just days after dropping out of the race was seriously heart-warming.
Jennifer Lopez and Alex Rodriguez
JLo and A-Rod are the cutest couple ever, and since they're always on top of the social media game, it comes as no surprise they decided to get in on the fun. Seeing JLo and A-Rod taking turns performing the "Genie in a Bottle" dance in a form-fitting white turtleneck dress is really the only thing you need to see today.
Former 'Big Brother' contestant Holly Allen and her boo
There are so many challenges where couples switch spots, and this is one of many incredible versions of that. Holly and her boo switch places checking themselves out in the mirror, donning a crop top and booty shorts. We love that her boy went all out for it... truly inspiring.
This talented human-dog duo
OK, really, this dog has moves... and the fact that her owner can emulate them almost perfectly shows that they were truly meant to be dog and dog-mother. BRB, crying.
A self-proclaimed "cool dad"
We always love to see a dad get involved in a good old-fashioned TikTok challenge, and this video is also one of many incredible versions of that. He really goes all in with that baby bouncer, and the baby almost seems aware that he's participating in a challenge video. Wild.
When your gal pal pops in at the last second...
While it seems as though these two guys were hoping to simply swap clothes between the two of them, they're vastly disappointed when their gal pal steps in, making it so they have to swap three ways. It was an unexpected turn of events, but they really ended up pulling things together.
We all really love dressing up our dogs every once in a while
If the one with the dog sporting aviators and getting kisses from his human didn't make it into your top 10 challenge videos, you are definitely heartless.
It didn't take long for hundreds of top-notch 'Flip the Switch' challenge videos to flood the internet. Right now, these are the best of the best, but that may change... TBH, I'm still banking on LeBron to make a next-level 'Flip the Switch' video with his whole family.