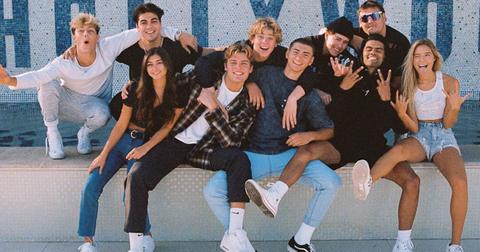 New Member Alert — Here's a Complete Breakdown of the Hype House Collective
By Anna Quintana

Updated
Forget the Team 10 house — it's all about the Hype House. Basically, it's a mansion full of TikTok and YouTube stars who are living together and making viral content. The members also created a joint TikTok account that has amassed over 17M followers and is the idea of YouTuber (and former Team 10 member) Thomas Petrou.
So, who exactly is a member of the Hype House? "Everyone we follow on our social media, they are all listed in the hype house," Lil Huddy explained on YouTube.
"We collaborate with a lot of people, a lot of people come in and out." Thomas added, "Everyone does their own thing and a lot of people have their own homes other places... People like me live here full-time. So, I live fully in the house, Alex and Kouvr live fully in the house ... Chase is here a lot of the time and then he'll go back home and he'll spend time with his family in North Cal."
Where is the Hype House?
Located in Los Angeles, the group recently changed residences and moved into the former Clout House, which has 10 bedrooms and was listed on Zillow for almost $9 million. With so much space (and drama), it's hard to keep track of who is coming in and out of the Hype House. Charli and Dixie D'Amelio recently left — and Darianka was sent packing amid bullying rumors.
So, here is a look at the current members:
Thomas Petrou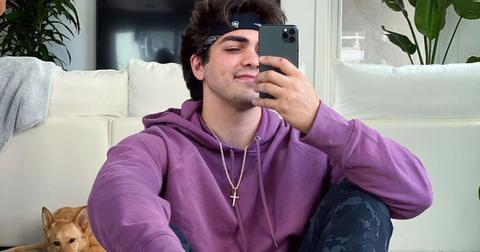 Thomas is just a "21-year-old kid with a dream" who made the Hype House a reality.
Chase Hudson (Lil Huddy)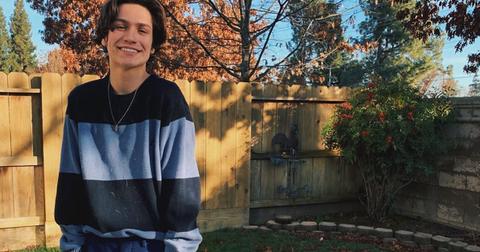 LilHuddy and former Hype House member Charli D'Amelio called it quits on their relationship in early 2020 amid rumors Chase cheated on Charli... with Nessa Barrett. Messy.
Ryland Storms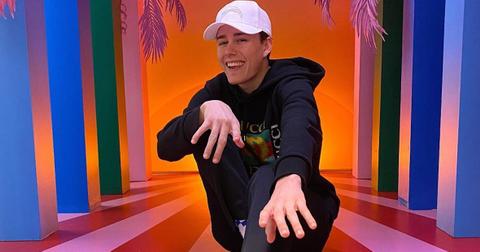 The 20-year-old is known for his dance, comedy, and lip-sync content on TikTok. When asked by fans why the group decided to relocate to another mansion, Ryland commented, "Needed more space and something new." He also teased, "There might be a few more new members coming soon too."
Tayler Holder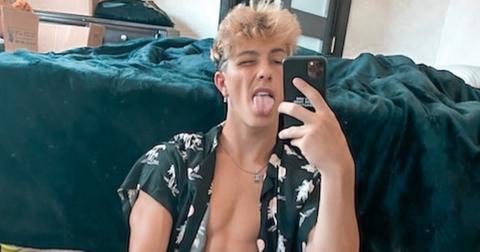 Wait, did Tayler leave Sway House for the HHC? Well, his social media currently makes it seem that way. The musician recently captioned a picture of LilHuddy and Darianka, writing, "roomies."
This "Texas boy" currently boasts almost 12 million followers on TikTok. He's also in a relationship with social media star Sommer Ray.
Alex Warren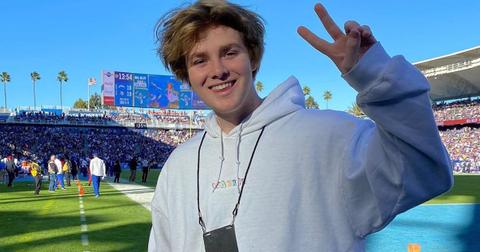 As his Instagram bio reads, Alex is "a YouTuber and American foot model." Clearly, a perfect fit for the Hype House. He's currently in a relationship with fellow member Kouvr. If you follow them on social media, they're super cute!
Kouvr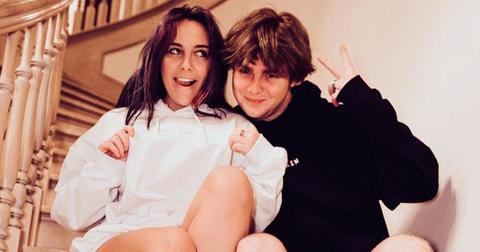 A Hype House member by association, Kouvr's Instagram bio states: "Just dating a YouTuber on the side..."
Connor Yates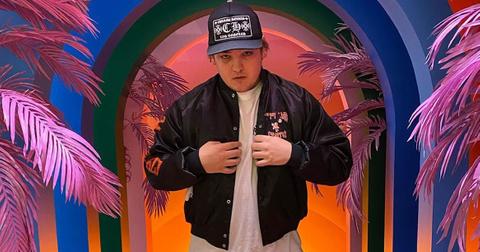 Connor (aka Paper) is pretty new to the social media game — he has only five videos on his YouTube page and just 88K Instagram followers — but we have a feeling that will change soon. However, TikTokRoom Instagram page noted that the account unfollowed Connor in May. So, his membership is still questionable.
Addison Rae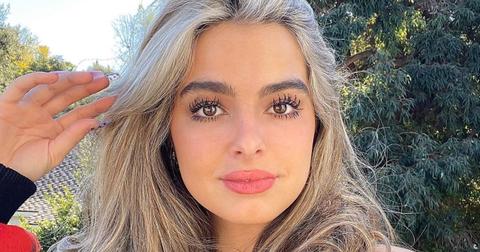 Addison Rae's following has grown exponentially in the last few months, and some even predict she will be the next member to leave the Hype House. With almost 20 million followers on Instagram, numerous brand deals, and her own line of merch, she clearly is slaying the influencer game.
Patrick Huston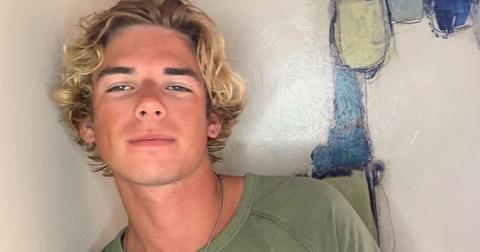 This aspiring model currently boasts more than 500,000 followers on TikTok and regularly collaborates with fellow Hype House members in videos.
Nick Austin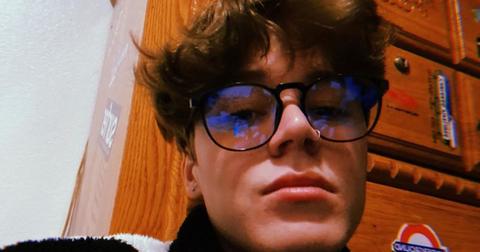 Nick's claim to fame? He Rickrolled his friends in a viral 2019 TikTok video. With more than 2 million followers on Instagram and over 6 million on Instagram, Nick is constantly posting content for maximized thirsty-ness. We love it!
Calvin Goldby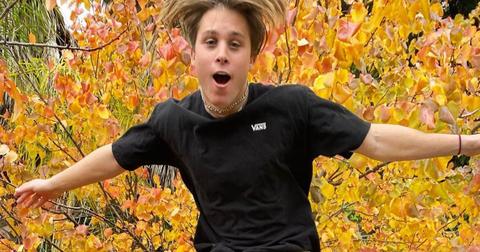 Calvin has some advice for his 161K Instagram followers: "Love your enemy for they know not right from wrong."
Wyatt Xavier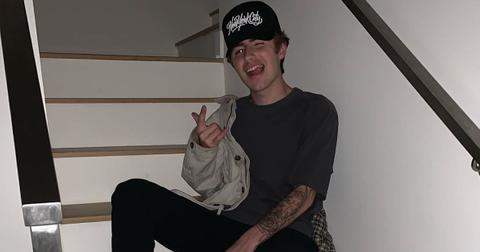 Wyatt is also seemingly a social media newbie with just 68K followers on Instagram.
Jack Wright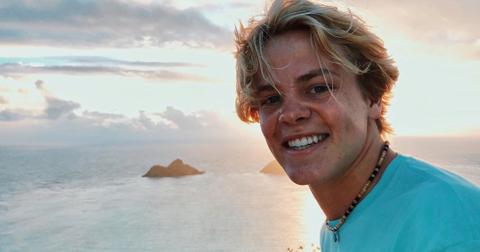 Jack is 16 years old and doesn't graduate high school until 2021, but the teen is taking over TikTok with his dance skills.
Oh, and he is also a pole vaulter.
James Wright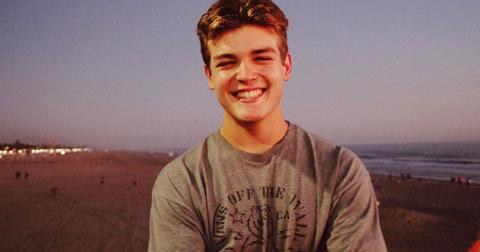 Jack's twin brother James is also a member of the Hype House and a track and field star.
Lopez Brothers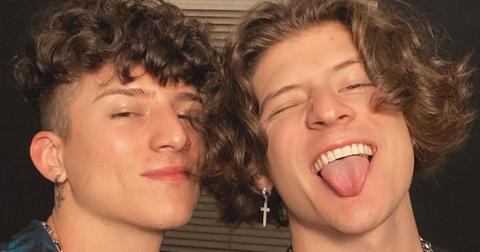 Tony and Ondreaz Lopez are another set of brothers taking the Hype House by storm. In case you are wondering, Ondreaz is the older sibling.
Avani Gregg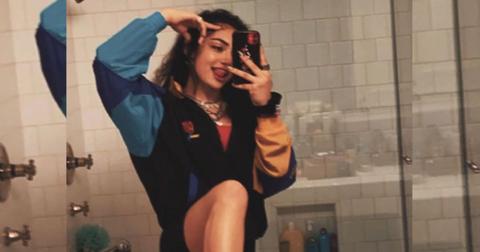 With 20 million followers on TikTok and counting, it is no surprise that Avani is an official member of Hype House. Though, fans recently started to question if she was planning to exit the group soon. However, the teen has not publicly commented on the matter aka she's still a Hype House member (at least in our eyes).
She is also a level 9 gymnast and dating fellow social media star Anthony Reeves.
Larray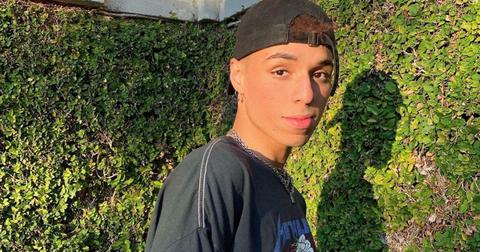 Larray has over 7 million followers on TikTok — and is the most recent addition to the Hype House. He is also dating fellow influencer Brady Potter.
Mia Hayward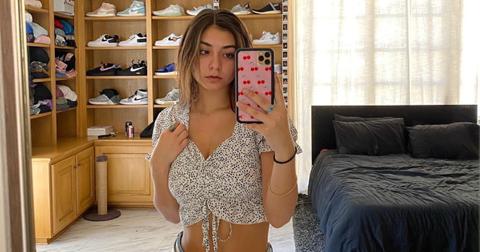 Mia recently joined Hype House, but many fans may have already known her from Alex Warren's YouTube vlogs.
Nate Wyatt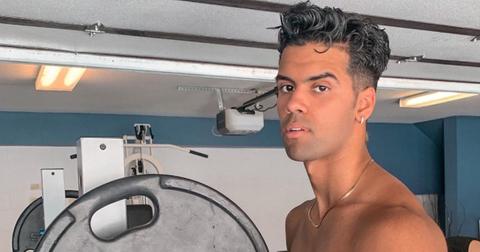 Nate is an actor/musician who currently boasts 2 million followers on TikTok. You can regularly see him showing off his dance moves... and his abs on his social pages.
Olivia Ponton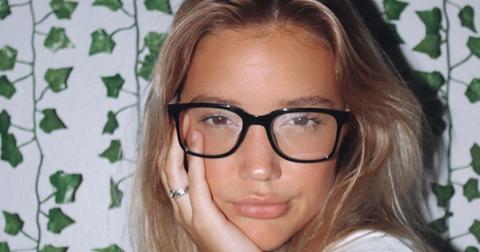 Along with being a TikTok star, Olivia is also a model and was previously linked to Sway House member Kio Cyr. She has over three million followers on the social media platform.
Kelianne Stankus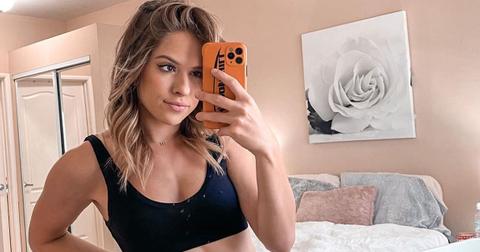 An actress, gymnast, and dancer, Kelianne is the perfect addition to the Hype house. She is also dating model Chase Mattson.
Bryant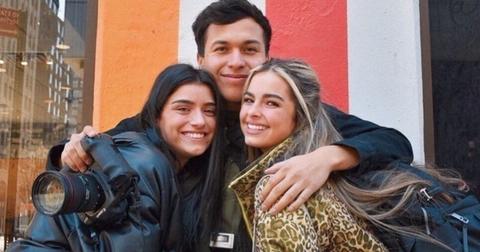 The official Hype House photographer, Bryant, is an honorary member and responsible for capturing most of the behind-the-scene moments you see on his popular Instagram page.
As for Bryant, he has his own solid TikTok following with over 1 million fans.
Would you move into the Hype House?