The Bryce Hall and Thomas Petrou Beef Reached Another Boiling Point
It seems like the Hype House and Sway House are always in some kind of fight. The Bryce Hall and Thomas Petrou beef has escalated again.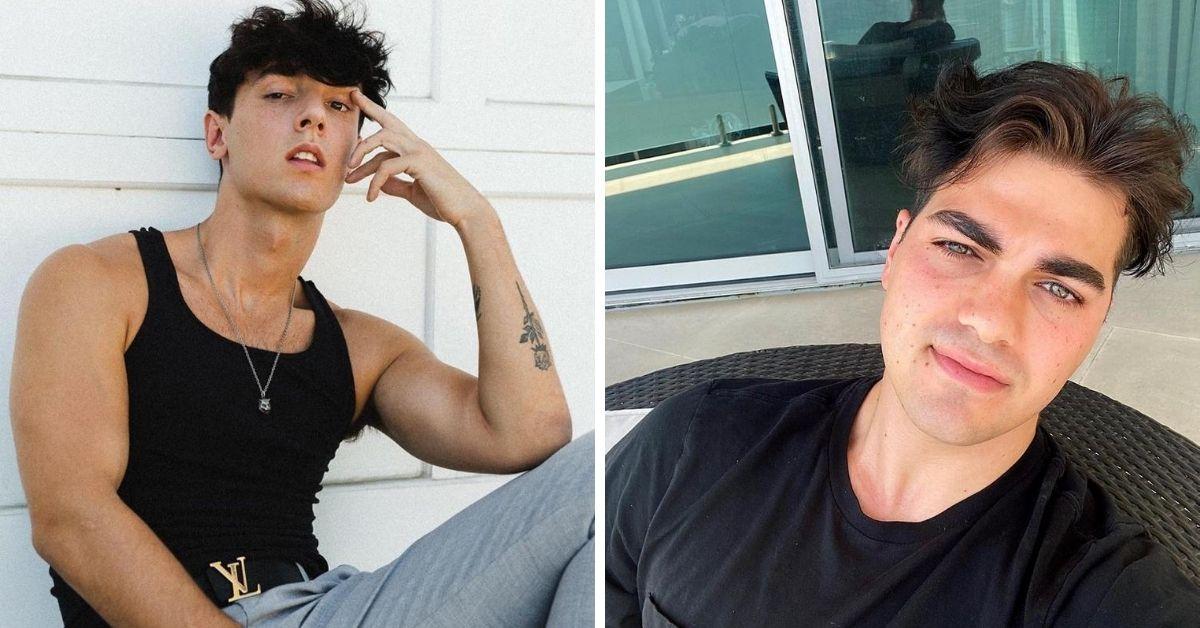 TikTok has sparked a whole new genre of celebrities and the platform's biggest influencers seem to be in one of two big platform houses: the Hype House, which is headed by Thomas Petrou, and the Sway House, which has big name members like Bryce Hall.
The two content houses have a lot of connections between them and a lot of drama, too. The Bryce Hall and Thomas Petrou beef has been ongoing for a while, but it's reached another boiling point.
Article continues below advertisement
The beef between Bryce Hall and Thomas Petrou has been going on for some time.
Bryce Hall and Thomas Petrou aren't set up to be close given they're each in competing content houses. Bryce Hall is a member of the Sway House and Thomas Petrou is one of the founders of Hype House.
Both are made up of top influencers on TikTok and together they create content for several social platforms. Of course, there's going to be some healthy competition given they're vying for the same eyes, but this is more than that.
Article continues below advertisement
The first indication of an issue between the two happened in May 2020 when Bryce said that fellow influencers Charli and Dixie D'Amelio had left the Hype House, and that on-again off-again girlfriend Addison Rae "doesn't really associate with the Hype House." He finished the comment on the subject by saying he doesn't know what the Hype House is "doing exactly."
Article continues below advertisement
His comment didn't go unnoticed by Thomas who responded saying, "He doesn't know anything about our business. IDK why we're always in his mouth."
Article continues below advertisement
Bryce responded again, this time taking to Twitter to clap back. Bryce said that Thomas should worry about his own business that's "falling apart" and took shots at the content creators still in the Hype House.
Article continues below advertisement
Thomas then slammed his content and said that he was the one that was starting "drama." At the time, Thomas took to Instagram and shared two screenshots: one of his YouTube channel and the other of Bryce's channel. He wrote on the image that his videos were "quality content" while Bryce is "creating drama when it's unnecessary." The videos shown in Bryce's channel appear to be mainly about other influencers, like Thomas and RiceGum.
Article continues below advertisement
Bryce continued to speak out on his feelings regarding the Thomas call out in a series of comments on Instagram. "I mean, I guess copying David Dobrik is quality content nowadays," he said. "Gotta switch up my content." In a second comment he said, "He really compared YouTube views."
Article continues below advertisement
Bryce and Thomas are throwing around serious accusations now.
It's one thing for two influencers to argue about who has better content, but it's a whole different thing when it becomes an argument in regards to legal matters. After a video by The Hollywood Fix was shared showing Bryce saying that the Hype House's content is all fake and not on the level of Sway House, Thomas commented back, saying, "Kids [sic] content is literally only talking about us at this point."
However, he changed his message a little, writing, "We all make the same content. Instead of taking s--t let's take about Lebanon." To which Bryce responded, "I agree, but where was this same energy with [Black Lives Matter]? Just curious."
Article continues below advertisement
While it now sounds like the boys might pivot to having a reasonable discussion about important topics... of course they didn't. Bryce followed up his statement saying, "Thomas is 22 filling his pool up with colorful balls, we're on 2 different levels buddy... stay in your lane."
After correcting Bryce and saying that he's 21, things took a serious turn. "I'll stick to making videos my supporters enjoy. You stick to getting locked up for drug use, bullying people for clout and shotgunning Red Bulls," Thomas wrote. "I prefer my lane."
Article continues below advertisement
Bryce was indeed arrested for possession of marijuana at the end of May, alongside then fellow Sway House member Jaden Hossler, who also had a controlled substance, which is considered a felony. But Bryce doubled down that he was not the one in the bad "lane."
The 20-year-old responded on Twitter, saying, "Thomas, let's not bring 'drug use' into this when members of YOUR house have serious drug problems and you supply all the minors w/ alcohol."
While the boys can argue back and forth about who has the better "quality" content all they want, the allegations of members of Hype House or Sway House having drug problems and being supplied with alcohol underage are definitely concerning — and probably the real issues these two should be talking more about.