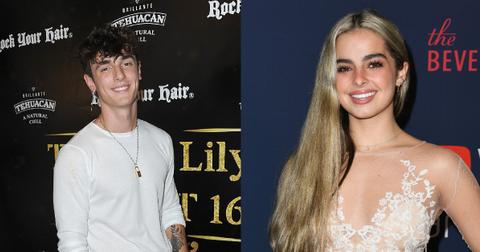 Bryce Hall Updates Fans on His Relationship Status With Addison Rae
By Leila Kozma

Updated
Bryce Hall and Addison Rae shot to fame with adorable TikTok videos that see the two performing elaborate dance routines and engaging in some ever-quirky lip-synching. The social media stars met in October 2019 and many fans questioned if the two influencers were more than just friends.
In January, the Sway House member confirmed that he and Addison were not together, but in the same breath, revealed that they did date at one point.
Article continues below advertisement
"She's doing her own thing and I'm doing mine. We're still friends and plan to remain that way!! I still love her and we're still gonna hang [and] stuff but, we're just not gonna be kissy kissy anymore," he tweeted. One month later, Addison told Entertainment Tonight that the ex-couple were "better off as friends."
However, in recent TikTok videos and posts, it appears the social media stars have been spending a lot of time together. So, what's happening with Bryce Hall and Addison Rae? Keep reading for an update on their current relationship status!
Article continues below advertisement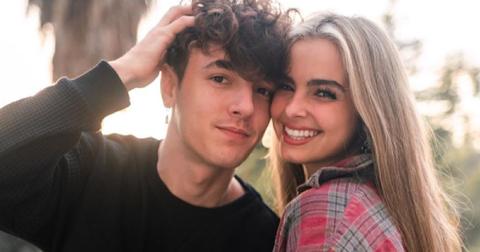 So, are Bryce Hall and Addison Rae back together?
Bryce and Addison have posted dozens of TikTok videos that see them having the utmost fun together. From perfectly choreographed dance routines to absolutely adorable singalongs, there's nothing they can't pull off.
So, have they reconciled?
Article continues below advertisement
In a new interview with Entertainment Tonight, Bryce talks about his relationship with the southern belle. "We're still like really good friends," he said. "We never broke, I mean, we never separated for real bad reasons, you know? Like we were just busy doing our own things." He added, "Now with quarantine, [we're] not so busy. Not saying anything but we're really good friends."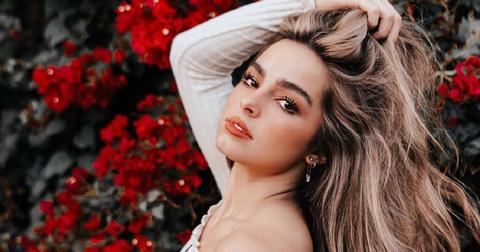 Article continues below advertisement
When asked if fans can expect the two to get back together, he said: "Have hope." Adding, "No, I'm kidding! We've been hanging out a lot, recently."
While it seems like the two are strictly "just friends" for now, fans shouldn't be surprised if Addison and Bryce decide to make it official again. Though, Bryce did note that dating in the public eye comes with many challenges.
"The only thing with the online relationships is that it's all public," he explained. "So anything, any little drama that a normal couple off of social media could deal with, it's all for the public eye. And that's the only thing that sucks."
Article continues below advertisement
Who did Bryce Hall date before becoming TikTok famous?
Before dating Addison, Bryce was linked to Elle Danjean. He documented his relationship with his then-girlfriend on his YouTube channel. He posted a video on Jan. 19, 2019, which saw the YouTuber transform his backyard into a romantic sight.
To make the event more intriguing, Bryce decided to blindfold his would-be girlfriend Elle before bringing her out to the beautifully-lit backyard. He handed over a few stuffed toys for her to hold — which she mistook for real animals — before handing over a bouquet of white lilies.
Then, Bryce took the blindfold off to ask Elle whether she would like to be his girlfriend. She said yes, which sent Bryce's friends and fellow vloggers into a state of unmediated euphoria.
"I have a girlfriend now," the YouTuber proudly proclaimed at the end of the scene. 
The relationship had its ups and downs — Bryce posted several videos with the title, "We broke up" in the consequent months – and the two decided to end it for good in the early summer of 2019.