Addison Rae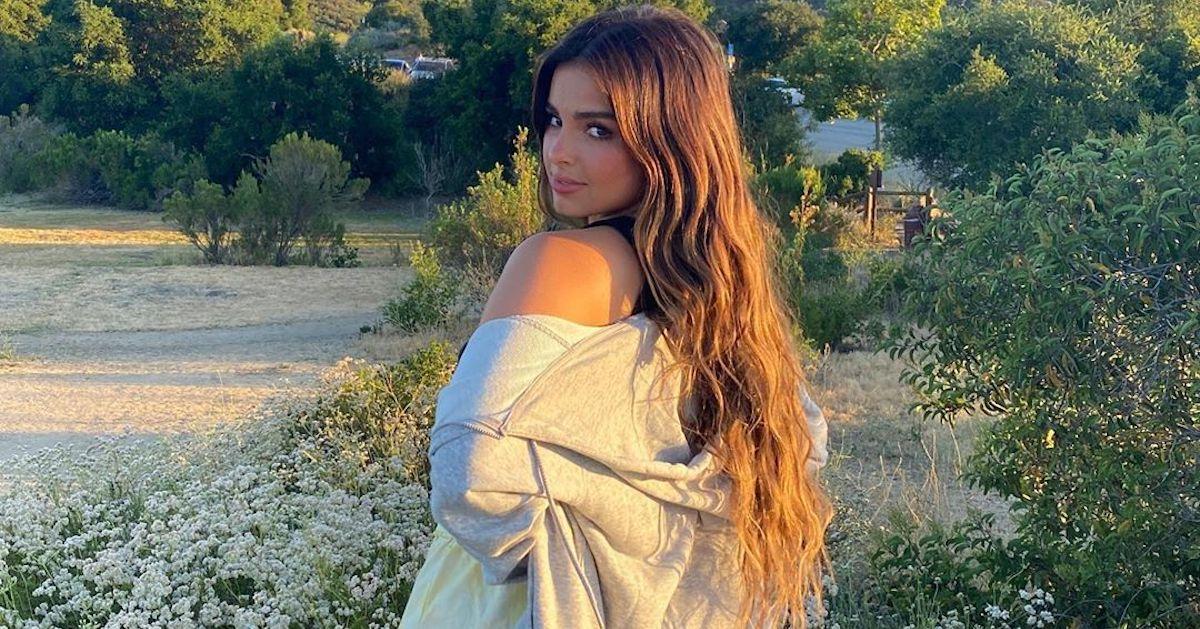 Who is Addison Rae from TikTok?
Addison Rae Easterling (she's dropped her last name from her accounts) has more than 50 million followers on TikTok, which makes her the second most followed person in the entire world. She joined the video sharing app in July of 2019.
Born in Lafayette, La. in October of 2000, Addison began dancing competitively at the age of six. Her parents are Monty Lopez and Sheri Easterling, and like their famous daughter, they both have active TikTok accounts. She has two younger brothers, Lucas and Enzo Lopez.
She has also been a member of the TikTok collective Hype House since it formed in December of 2019, though there have been many rumors that her exit from the group is inevitable.
Addison was first linked to Sway House resident Bryce Hall in the fall of 2019, and the TikTok stars continued to keep their fans guessing with romantic duets together. In January of 2020, the two confirmed that they were just friends, but Addison opened up the following month about having an on-and-off relationship with Bryce.
In the months that followed, Bryce made comments about missing Addison, and it was even rumored that she bailed him out of jail following his arrest in May.
Most recently, the pair was spotted getting dinner with Addison's parents in July of 2020. Bryce also made a cameo in one of Addison's TikToks, and he gave her a kiss on the cheek. They got back together in October of 2020, but broke up again about five months later. In April of 2021, Addison was spotted with Jack Harlow, once again sparking dating rumors. However, on April 19, she tweeted that she was single.
Who is Addison Rae's mom?
The dancer is the oldest child of 40-year-old Sheri Easterling. She created her own TikTok account in August of 2019, and she's since amassed a following of more than eight million. Sheri is married to Monty Lopez, and the two also have sons Enzo and Lucas Lopez together.
The Easterling-Lopez family is signed to the WME talent agency.
Before getting famous online, Sheri worked as both a photographer and as an engineer.
Are Charli D'Amelio and Addison Rae friends?
Because Addison's TikTok following is second only to Charli D'Amelio, many wouldn't expect that the two content creators would be friends. But, Charli and Addison actually do get along (Addison is also very close with Charli's sister, Dixie D'Amelio).
After Charli and Dixie announced their departure from the Hype House, there was speculation that Charli had gotten into a physical altercation with Addison. Contrary to the rumors (and a few doctored photos online) there is no proof that the two did engage in a fight.
The two still follow one another on Instagram, which is oftentimes the Gen Z version of wearing friendship bracelets.
What is Addison Rae's net worth?
While many people Addison's age are living with roommates, starting new jobs, and making their college budgets work, the TikTok star has an estimated seven figure net worth.
It's been reported that Addison has a net worth of around $2 million, and that she makes around $14,000 for her sponsored posts on Instagram. In addition to promoting products, Addison also has her own line of merchandise. Her YouTube page has over 2.75 million subscribers, so she gets paid for advertisements that run during her videos.
Latest Addison Rae News and Updates