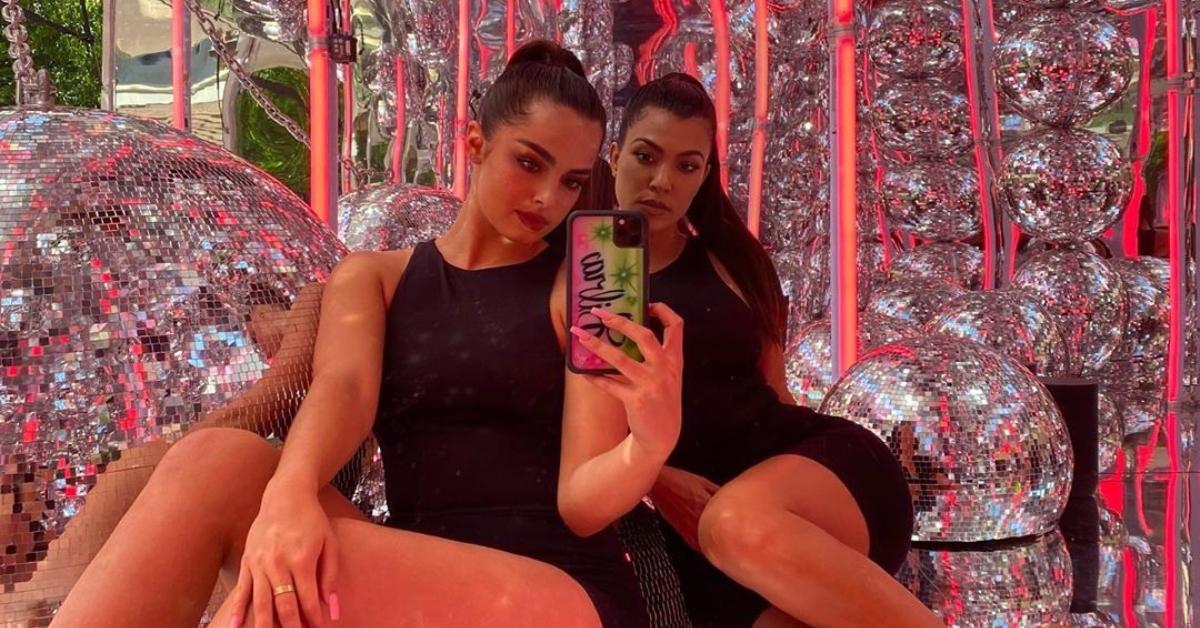 New Rumor Says Kourtney Kardashian Filed a Restraining Order Against Addison Rae
It's not uncommon for social media rumors to circulate around the internet... but, this one seems a bit far-fetched. Apparently, there is a TikTok rumor that Kourtney Kardashian has ended her friendship with social media celeb Addison Rae Easterling, and has filed a restraining order against the teen.
Keep reading as we debunk this rumor.
Article continues below advertisement
Did Kourtney Kardashian file a restraining order against Addison Rae?
Many fans (including us) are a bit surprised with the recent friendship status of Addison and Kourtney. If you follow the two on social media, you'll see that the women are regularly together. Addison is constantly heading over to her new BFF's mansion in the morning for a workout session and has even traveled on vacation with the mother of three.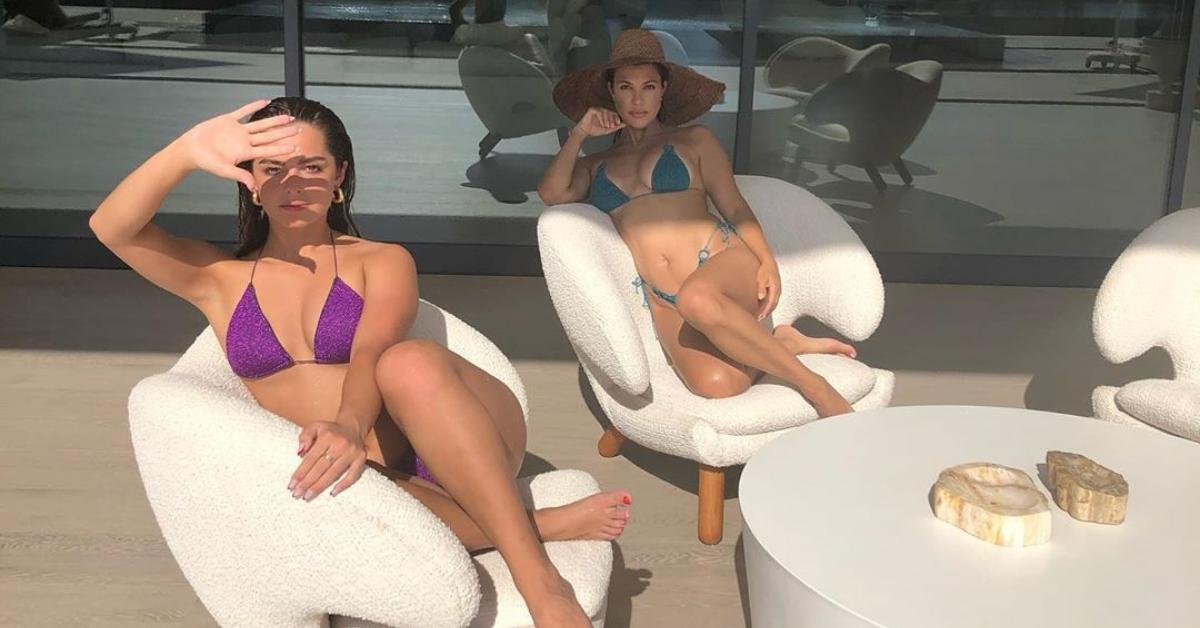 Article continues below advertisement
But, is their newfound friendship already coming to an end?
"I was on tiktok and did kourtney actually get a restraining order against addison rae i'm so confused lmaoo," one user tweeted. Another posted, "Wait did kourtney kardashian file a restraining order against Addison rae."
This individual tweeted, "Kourtney Kardashian has a restraining order out against Addison Rae."
So, is it true? Well, if you check out Addison's recent Instagram post, the 19-year-old is the newest face of Kim Kardashian West's SKIMS line.
"Happy Birthday @skims! I am so excited to be part of the @skims 1 Year Anniversary campaign celebrating and featuring fans of the brand," she captioned the ad pic.
Additionally, Kourtney "liked" the pic. Therefore, it's safe to assume the reality star and TikTok-er are not at odds.
Article continues below advertisement
Will Addison Rae be on 'Keeping Up With the Kardashians'?
With Addison's recent friendship with Kourtney constantly being flaunted all over their social media channels, it's safe to assume the teen will appear on the upcoming season of Keeping Up With the Kardashians, right?
"I don't know, who knows what the future kind of holds," Addison told ET Online. "I'm kind of just living life day by day and going through everything with a happy heart and humble mindset."
Article continues below advertisement
She continued, "It's all been really exciting. A lot of stuff keeps continuing to be presented to me, which is super fun, and I think there's plenty of opportunities and exciting things coming up." While she remained mum on if she will appear in the final season, Addison did say that she would not say no to the opportunity if it were to arise.
"I feel like, I'm really not a person to say no to anything, at any time, ever," she said. "I can never say no to anybody, let alone something that I'm actually interested in doing."
Well, with Addison already appearing on Kourtney's Poosh YouTube channel, Instagram, and personal TikTok, we wouldn't be surprised if E! cameras caught some of their workout or poolside moments.