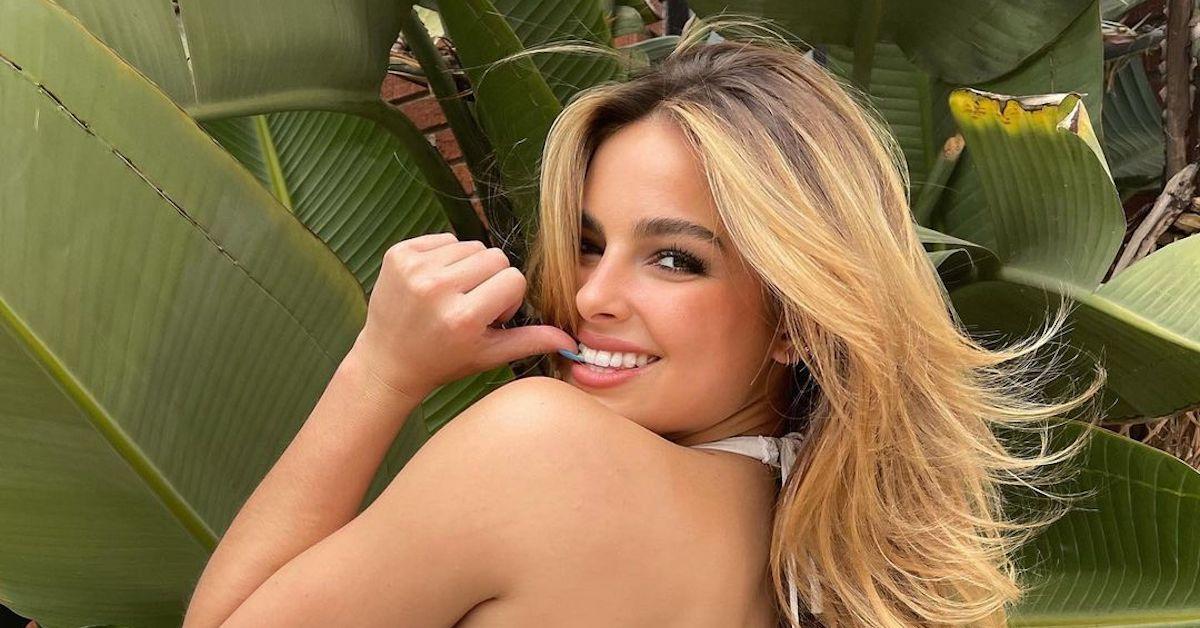 It Looks Like Addison Rae Is Officially Dating Musician Omer Fedi
Aside from Charli D'Amelio, TikTok's biggest star is 20-year-old Addison Rae Easterling. With nearly 83 million followers on the short-form video-sharing app, Addison has quite the enviable platform. She's also venturing into other opportunities outside of TikTok, including a song, "Obsessed," and an acting role in the upcoming Netflix film, He's All That.
As Addison's star power continues to grow, some of her followers are dying to know more about the woman behind the dance challenge videos.
Article continues below advertisement
While Addison's family life, feuds, net worth, and career outside of TikTok have all been notable topics of discussion online, her dating life continues to make headlines.
She ended her relationship with on-and-off beau Bryce Hall in March of 2021, and started the rumor mill again with a possible link to singer Jack Harlow. Then, at the 2021 MTV Movie & TV Awards, Addison shared a kiss with her He's All That co-star, Tanner Buchanan, leading fans to wonder whether the two of them were an item.
Now, the influencer is fueling dating speculation yet again with musician Omer Fedi.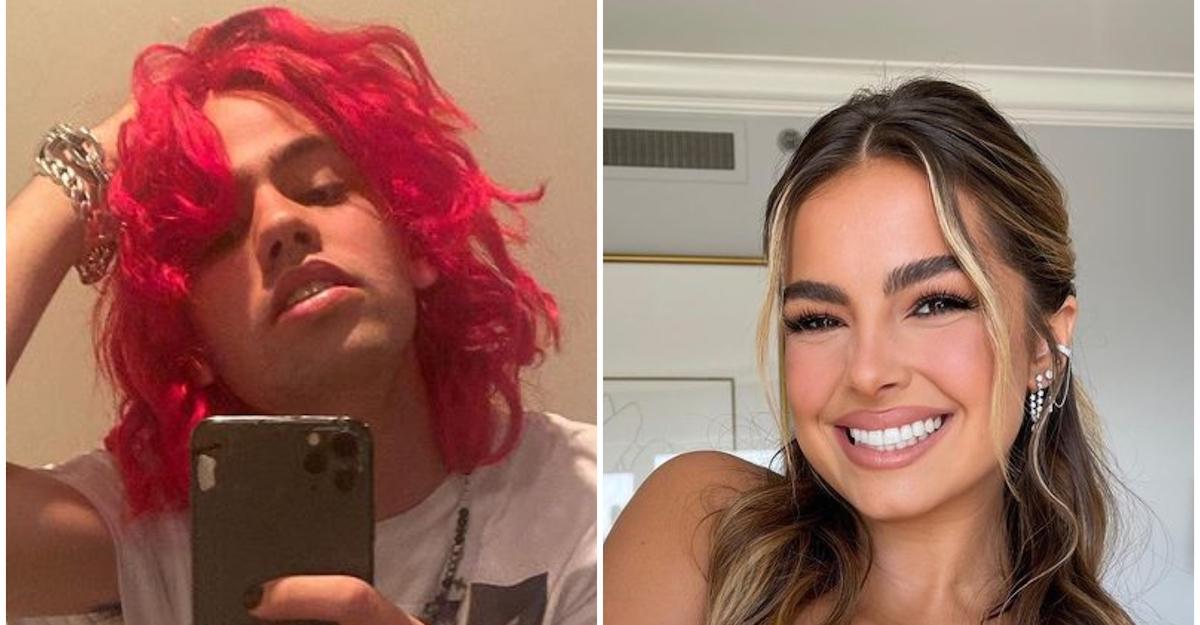 Article continues below advertisement
Who is Addison Rae dating in 2021?
Almost immediately after Addison confirmed that she had split up with Bryce in March of 2021, people began to wonder if she had begun dating someone else.
She reportedly attended a boxing match at the Triller Fight Club with singer Jack Harlow in April 2021. The rumored hangout made waves online, and Bryce wrote a few tweets that appeared to be pointed at Addison and Jack.
"I'm about to explode man," the former Sway House member posted on April 19.
His next tweet was about someone "sneaking around" on him.
"F-----g me, telling me u love me then sneaking around [with] someone else... that f-----g hurts," Bryce added on Twitter.
"I feel like such an idiot," he later tweeted.
Article continues below advertisement
Addison later set the record straight about the Jack Harlow speculation, and she also put Bryce in his place.
"I'm single," the "Obsessed" singer wrote that same day.
Though Addison and Bryce called it quits, it's clear that there's still some hurt feelings between them. The two have broken up and reconciled several times since 2019.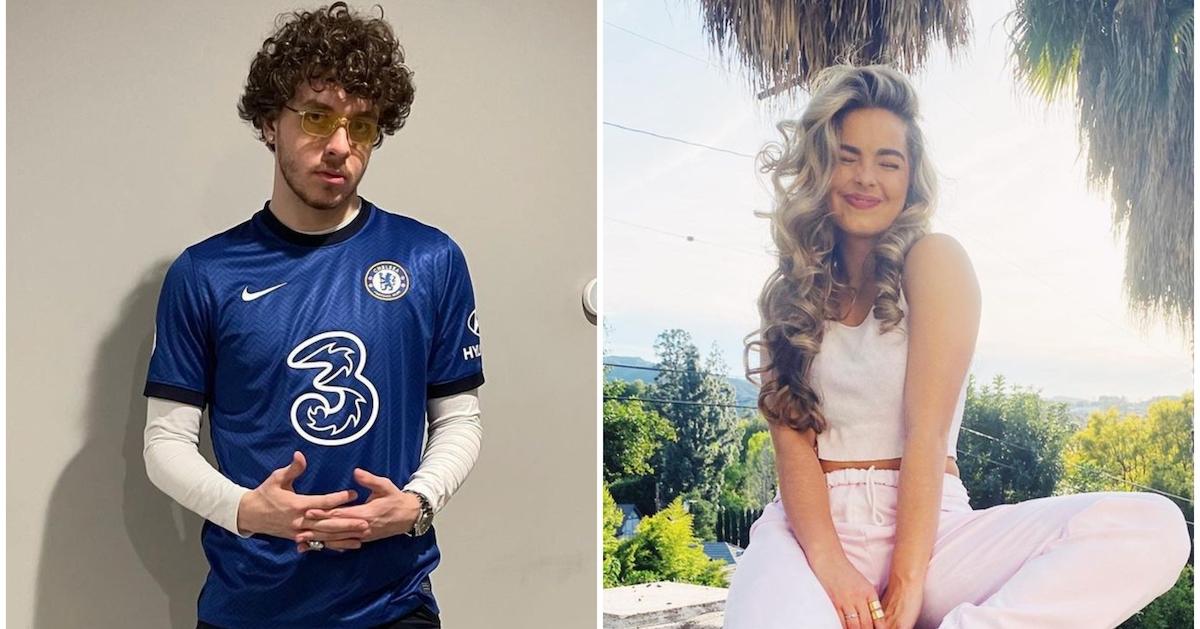 Article continues below advertisement
Just a few weeks after Addison was linked to Jack (and confirmed that she was not dating him), she and He's All That co-star Tanner Buchanan shared a kiss at the 2021 MTV Movie & TV Awards. Upon seeing the chummy exchange, fans of both people immediately took to social media to speculate about whether Addison and Tanner were dating. As it turns out, though, Tanner has a girlfriend! Needless to say, the kiss was probably just your basic publicity stunt.
Article continues below advertisement
Now, Addison is linked to guitarist Omer Fedi.
Addison and Israeli musician Omer Fedi were first spotted together in June of 2021, which led to rumors that the two of them may be an item. However, it wasn't until a month and a half later when they appeared to confirm their relationship by posting the same video to their respective Instagram Stories:
Article continues below advertisement
The Hollywood Fix then captured a video of the two seemingly locking lips in August 2021, which was followed up a few weeks later by a public lunch outing.
Omer has quite an illustrious music career. He co-wrote, produced, and performed on both "Mood" by 24kGoldn and Iann Dior and "Montero (Call Me By Your Name)" by Lil Nas X. He has also worked with artists such as Kid Laroi, Machine Gun Kelly, and Yungblud.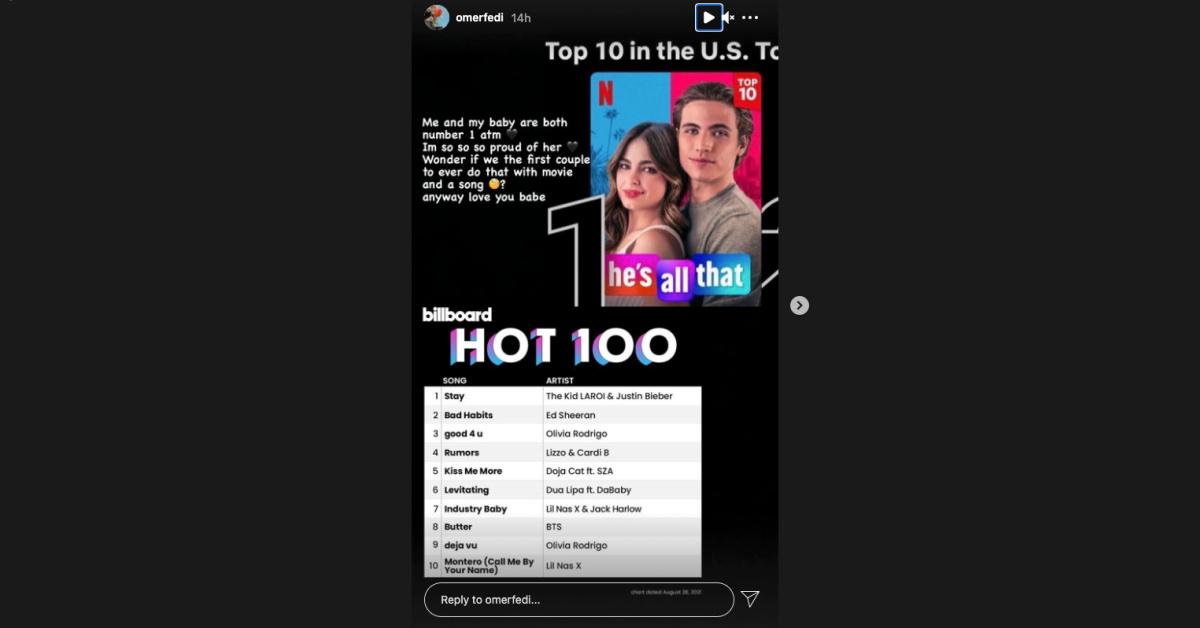 Article continues below advertisement
Omer appeared to confirm the relationship in a recent Instagram Story.
Following the release of Addison's film debut He's All That, Omer made what may be the first official comment confirming that he and Addison are an item. "Me and my baby are both No. 1" he wrote in an Instagram Story featuring pictures of He's All That in the No. 1 slot on Netflix and the song "Stay" by The Kid LAROI and Justin Bieber (which Omer helped write and produce) in No. 1 Billboard Hot 100 slot. Talk about a power couple, right?
Addison Rae previously dated Bryce Hall — here's a timeline of their relationship.
Users love to see a romance between TikTok stars (remember the days when Charli D'Amelio and Chase Hudson were an item?), so many have been rooting for Addison and Bryce since 2019.
Bryce and Addison were introduced to one another in October of that year while hanging out with mutual friends. The two were new to their TikTok fame, and they bonded over their growing platforms.
Article continues below advertisement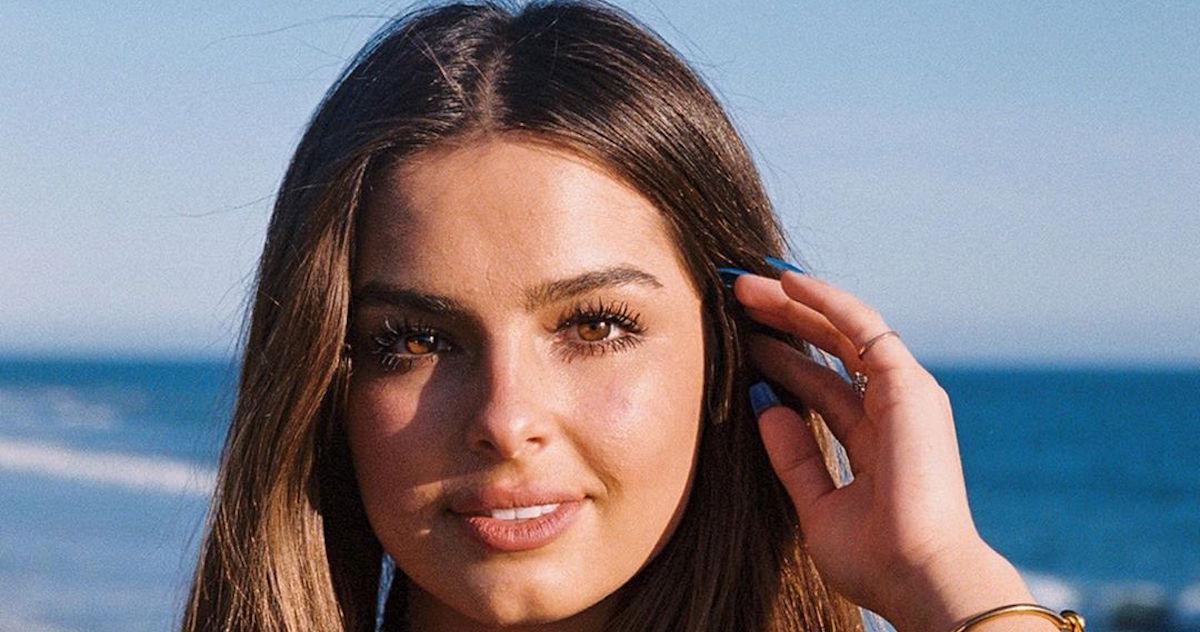 While Bryce was already based in Los Angeles at that point, Addison made the decision to move to the West Coast about a month later. Once they were located in the same city, they were able to have a relationship.
However, the two only confirmed that they had dated after they had already broken up.
Article continues below advertisement
"Addison and I are NOT dating!!!" Bryce tweeted in January of 2020. "She's doing her own thing and I'm doing mine. We're still friends and plan to remain that way!! I still love her and we're still gonna hang [and] stuff, but we're just not gonna be kissy kissy anymore."
A month later, Addison echoed Bryce's sentiment about remaining friends while speaking with Entertainment Tonight.
"Right now we're better off as friends and we both mutually decided that," she said in the interview.
For many months, Bryce and Addison worked on their own content without one another. Once they started popping up in one another's videos in the fall of 2020, the speculation sparked again.
Like any self-respecting Gen Z pair, Addison and Bryce both shared that they dating again in vlogs on their respective YouTube platforms.
Article continues below advertisement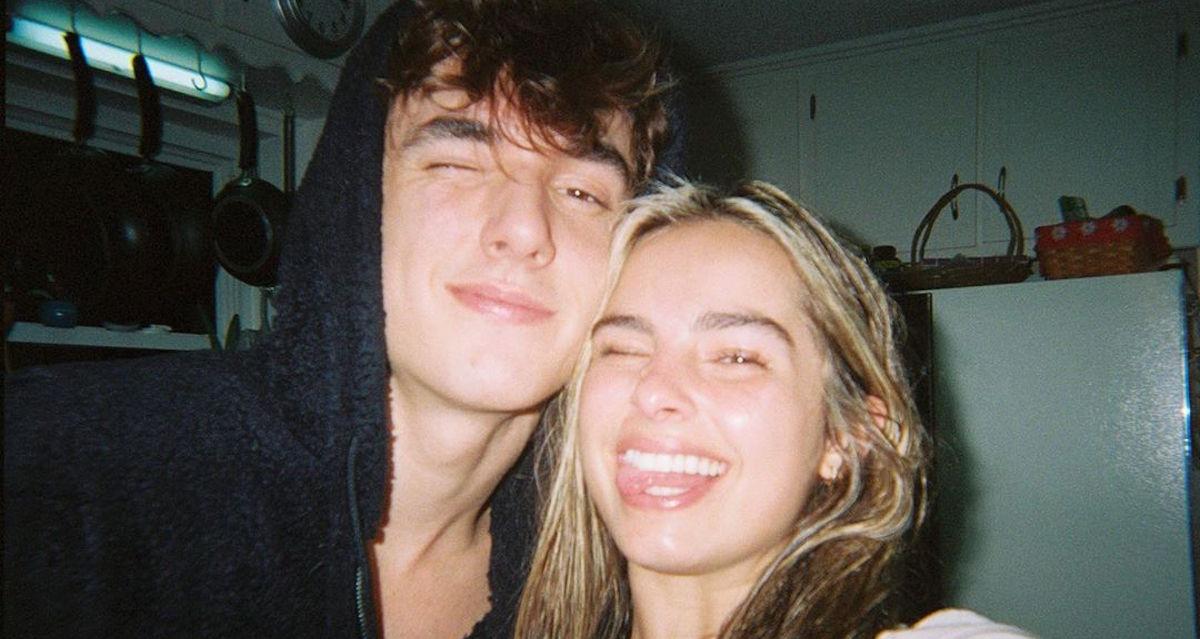 In Addison's video, "The Truth About Us," which was posted on Nov. 30, she shared that she officially got back together with Bryce weeks earlier.
"So we are dating, and we've been dating since Oct. 13," she said at the end of her video. "We're dating officially, and it'll be really interesting to see where this goes."
In Bryce's video, he briefly referred to Addison as his "girlfriend."
Sadly, it wouldn't be long before drama would derail their romance once again.
Article continues below advertisement
Did Bryce cheat on Addison?
Despite the couple's former proclamation that they were officially on, Bryce and Addison soon faced several public bumps in their relationship. Rumors that Bryce was cheating on Addison began when he was spotted holding hands in public with fellow TikTok star Loren Gray, though the sighting was quickly chalked up to a prank.
But the cheating gossip only returned after Bryce made a trip to Las Vegas in February 2021. Claims were made that he had a rendezvous with budding influencer Dana Wolf.
Article continues below advertisement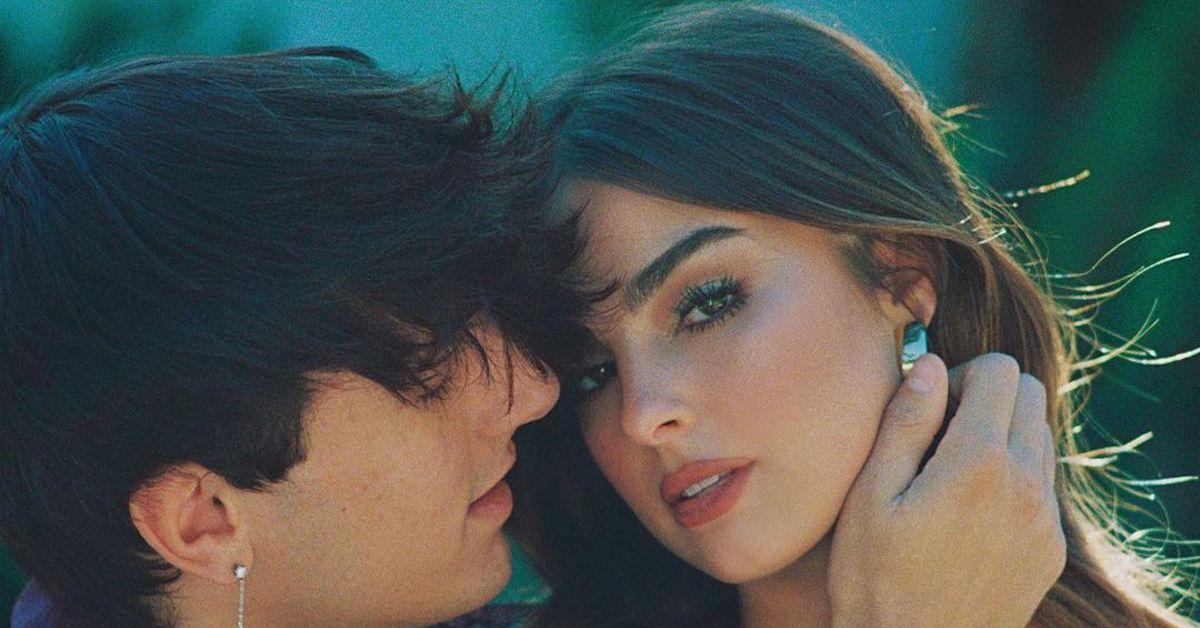 Popular drama creator Keemstar uploaded a video allegedly showing screenshots that proved he had cheated on Addison, though Bryce adamantly denied the rumors.
He also noted that he was considering taking legal action as a result of the speculation.
"I didn't cheat on Addison" he later tweeted.
Article continues below advertisement
Addison later suggested that she had called it quits with Bryce — again — in a March 23 podcast interview with Zane Lowe. She referred to the TikTok star as her "ex-boyfriend" while promoting her new song "Obsessed."
She said, "So the night recording this... I was driving right before the studio, I had dropped off my ex-boyfriend, my boyfriend at the time. He looked at me and was like, 'I'm obsessed with you.' And I was like, 'Me too.'"
It remains to be seen if Omer is just as "obsessed" with his rumored girlfriend.