Aside from Charli D'Amelio, TikTok's biggest star is 20-year-old Addison Rae Easterling. With more than 66 million followers on the short-form video-sharing app, Addison has an enviable platform, and she's one of the top members of the TikTok collective, Hype House.
As Addison's star power continues to grow, some of her followers are dying to know more about the girl behind the dance challenge videos.
Article continues below advertisement
While Addison's family life, her feuds, her net worth, her role in Hype House, and her career outside of TikTok have all been notable topics of discussion online, there's a lack of clarity on her dating life.
Who is Addison Rae dating in 2020? There are rumors that she's back with her infamous ex. Is there any truth to the speculation, or is she a single gal? Read on to find out.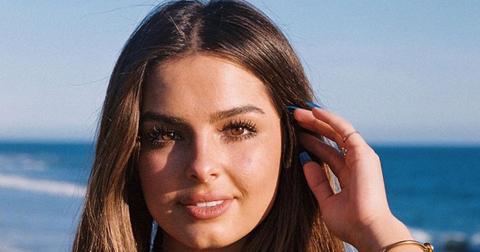 Article continues below advertisement
Who is Addison Rae dating in 2020?
Users love to see a romance between TikTok stars (remember the days when Charli D'Amelio and Chase Hudson were an item?) so many were happy to see all of the content between Addison and Bryce Hall. Bryce is a member of Sway House, another TikTok collective that is in competition with Hype House, which made their romance a modern TikTok version of the Romeo and Juliet story.
The two teased their relationship for months beginning in October of 2019, and the only indication fans got that it existed at all was when Bryce confirmed that he and Addison were just friends in late January of 2020.
"Addison and i are NOT dating!!!" he tweeted on Jan. 30. "She's doing her own thing and I'm doing mine. We're still friends and plan to remain that way!! I still love her and we're still gonna hang [and] stuff but, we're just not gonna be kissy kissy anymore."
Article continues below advertisement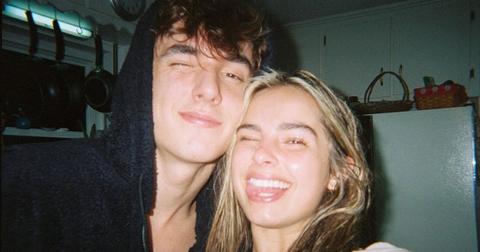 In February, Addison confirmed in an interview with Entertainment Tonight that she and Bryce had originally met in October, and that they began spending more time together when Addison permanently moved to Los Angeles in November. She noted that they were close friends, and that things were romantic for a bit. But, she said, they soon decided that they'd be better off as friends.
"Right now we're better off as friends and we both mutually decided that," she said in the interview.
Article continues below advertisement
But by July of 2020, the two, dubbed Braddison by fans, were spotted holding hands and getting rather cozy in public, which fueled rumors that they were on again. A month later, though, they both tweeted out that they were very much single. At the end of September, Bryce was spotted out with YouTuber Tessa Brooks.
At the start of October, however, Bryce and his buddies over at the Sway House took a lie detector test for a YouTube video, in which Bryce admitted he both wants Addison back and wants to marry her. A few days later, a beautiful box of roses showed up on Addison's Instagram Story. Who were they from? Bryce, of course.
Article continues below advertisement
At the end of October, for the first time in a long time, Bryce popped into one of Addison's TikToks, where he, umm, does a really poor job of pretending he's not staring at her derrière. Fans also noted that Bryce was in Addison's latest YouTube video, "MY FIRST BILLBOARD MUSIC AWARDS!!!!!" in which they could be spotted working out together.
Confused? Well, as Bryce Hall himself once succinctly put it, "braddison is the definition of confusing."