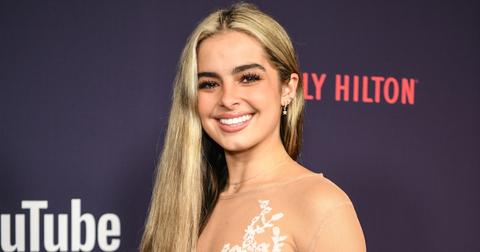 TikTok Star Addison Rae Is Rumored to Be Dating David Dobrik
By Shannon Raphael

Updated
Aside from Charli D'Amelio, TikTok's biggest star is 19-year-old Addison Rae Easterling. With more than 33.3 million followers on the short-form video-sharing app, Addison has an enviable platform, and she's one of the top members of the TikTok collective, Hype House.
As Addison's star power continues to grow, some of her followers are dying to know more about the girl behind the dance challenge videos.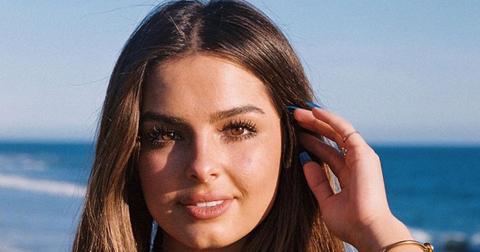 Who is Addison Rae dating in 2020?
While Charli D'Amelio may have had the full TikTok spotlight since her meteoric rise to extreme fame in 2019, Addison Rae is on everyone's radar in 2020. With one of the most followed TikTok accounts out there, it's not too surprising that she's teasing a romance with a top YouTube creator.
Addison has been linked to David Dobrik after the two collaborated on Addison's TikTok channel together.
On April 8, Addison posted a lip sync video to the song "King's Dead" by Jay Rock, Kendrick Lamar, James Blake, and Future. David FaceTimed in to the call, but the rumors really began circulating because of Addison's caption.
"He's so sexy," she wrote under the video. It racked up more than 35 million views, so if the two are not dating, then they are certainly helping each other get more exposure online.
Of course, neither Addison nor David has commented on the romance speculation.
Did Addison Rae date Bryce Hall?
Users love to see a romance between TikTok stars (remember the days when Charli D'Amelio and Chase Hudson were an item?) so many were happy to see all of the content between Addison and Bryce Hall. Bryce is a member of Sway House, another TikTok collective that is in competition with Hype House, which made their romance a modern TikTok version of the Romeo and Juliet story.
The two teased their relationship for months beginning in October of 2019, and the only indication fans got that it existed at all was when Bryce confirmed that he and Addison were just friends in late January of 2020.
"Addison and i are NOT dating!!!" he tweeted on Jan. 30. "She's doing her own thing and I'm doing mine. We're still friends and plan to remain that way!! I still love her and we're still gonna hang [and] stuff but, we're just not gonna be kissy kissy anymore."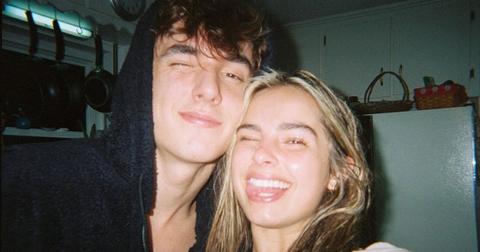 In February, Addison confirmed in an interview with Entertainment Tonight that she and Bryce had originally met in October, and that they began spending more time together when Addison permanently moved to Los Angeles in November. She noted that they were close friends, and that things were romantic for a bit. But, she said, they soon decided that they'd be better off as friends.
"Right now we're better off as friends and we both mutually decided that," she said in the interview.
While Addison is teasing a potential relationship with David Dobrik, based on her history, fans might not get to know the truth until after it's all over. Until then, we'll be keeping our eyes peeled for hints on TikTok.