TikTok Users Are Hardcore Stanning Rumored Couple LILHUDDY and Charli D'Amelio
Are LILHUDDY and Charli D'Amelio dating? Find out why Gen Zers are obsessed with the two TikTok celebs.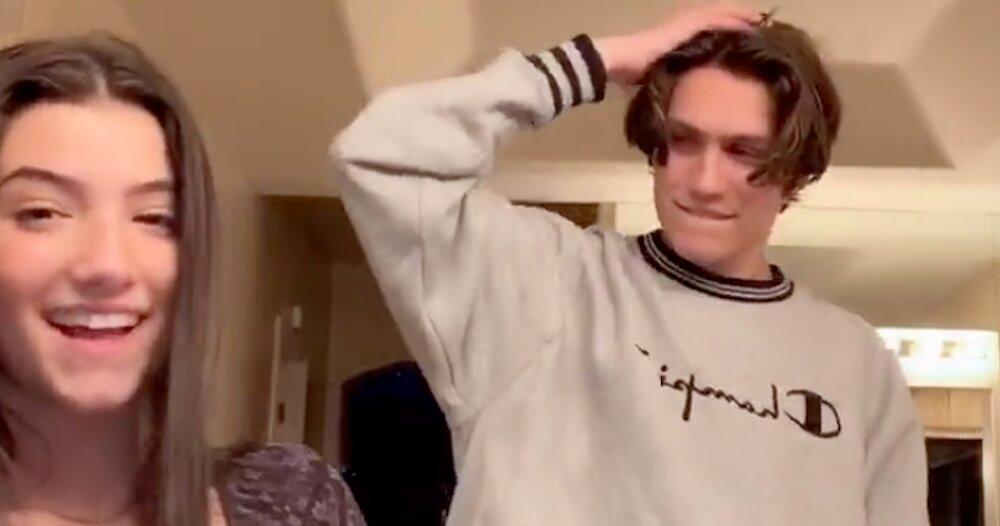 Is there anything more 2019 than a TikTok romance? Users of the video-sharing social networking service are clamoring for content starring Chase Hudson (who's also known by the name LILHUDDY) and Charli D'Amelio, two of the app's most popular creators.
The young entertainers also happen to be good-looking, which has led millions of fans to ship the duo. But is there any truth to rumors that the Gen Zers have coupled up?
Article continues below advertisement
Are LILHUDDY and Charli D'Amelio dating?
Though the pair frequently appears in each other's TikToks, there's no evidence to suggest that they're in a relationship. When the teens do spend time together, they like to film goofy and sometimes choreographed lip-syncs.
Article continues below advertisement
In Chase's most recent video featuring Charli, the duo mouths the lyrics to the Camp Rock 2 classic "Wouldn't Change A Thing." The 17-year-old captioned the clip, "bestie goals."
Neither Chase nor Charli have commented on the gossip surrounding their personal lives, but there's no denying they're close. As one follower noted, they "could be siblings but could be married" — it's really anyone's guess.
LILHUDDY previously dated fellow TikTok celeb Cynthia Parker.
The social media influencers became Instagram official in April, but announced their breakup just three months later.
Article continues below advertisement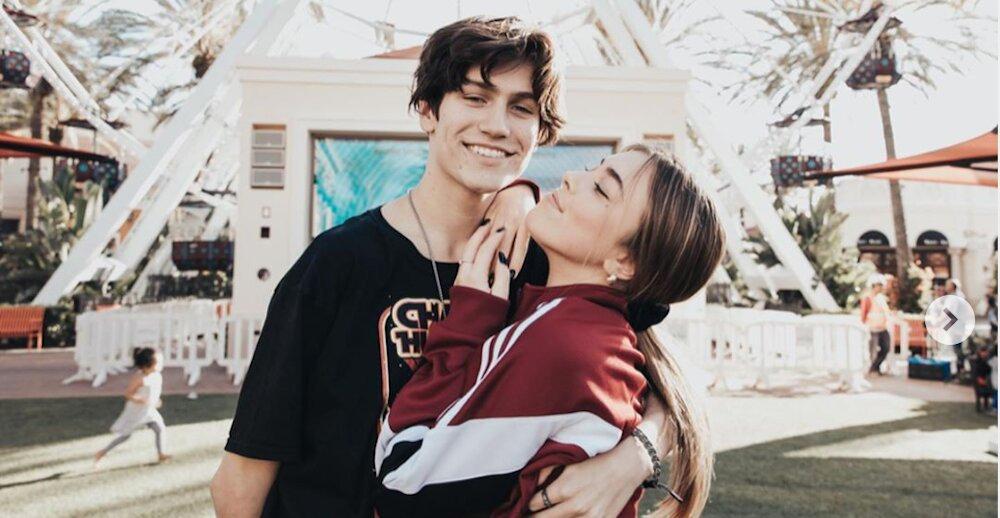 "Me [and] Cynthia are no longer together," Chase tweeted on July 18. "Love the gal to death but things just haven't been working out. I hope y'all understand." Cynthia responded directly to the California native's post, writing, "Puts me in the worst pain not being able to call you mine anymore."
The then 14-year-old later added, in dramatic teen fashion: "Imagine being happy… cuz I wouldn't know."
Article continues below advertisement
A few weeks later, Cynthia seemingly apologized for her part in the split. "[I'm] over all kinda drama, it's so pointless and won't fix anything," she wrote. "From the bottom of my heart I'm sorry, let's move on."
But not everyone was willing to let the Canadian off the hook. "Well babe, you started all of this," one follower commented. "Chase has not spoken a word out of his mouth about you. All you have been doing this whole entire time is talking trash on his name. That's why everybody's saying you're canceled."
It sounds like Chase fans are more than ready to see him find someone new.
Article continues below advertisement
Meanwhile, Charli D'Amelio went from 100k followers to 9.3 million in the span of three months.
The 15-year-old became an overnight sensation on TikTok, but the craziest part of her meteoric rise is that it can't be traced back to one specific video or event. In fact, Charli is as confused about her celebrity status as the rest of us.
"I wish I could give everyone an explanation as to what happened, but I have no idea," the trained dancer said in an interview with MEL Magazine. "I'm just doing what I do every day and posting it, I guess. It's very insane to me, as it is for everyone else watching."
Charli even makes fun of her baffling fame in her TikTok bio: "don't worry i don't get the hype either." Stay humble, girl.