Trisha Paytas Is Involved in (Another) Controversy After Flashing the Camera During a TikTok
Trisha Paytas' inappropriate TikTok included her potentially flashing the camera. The post was quickly taken down, and she's getting a lot of criticism.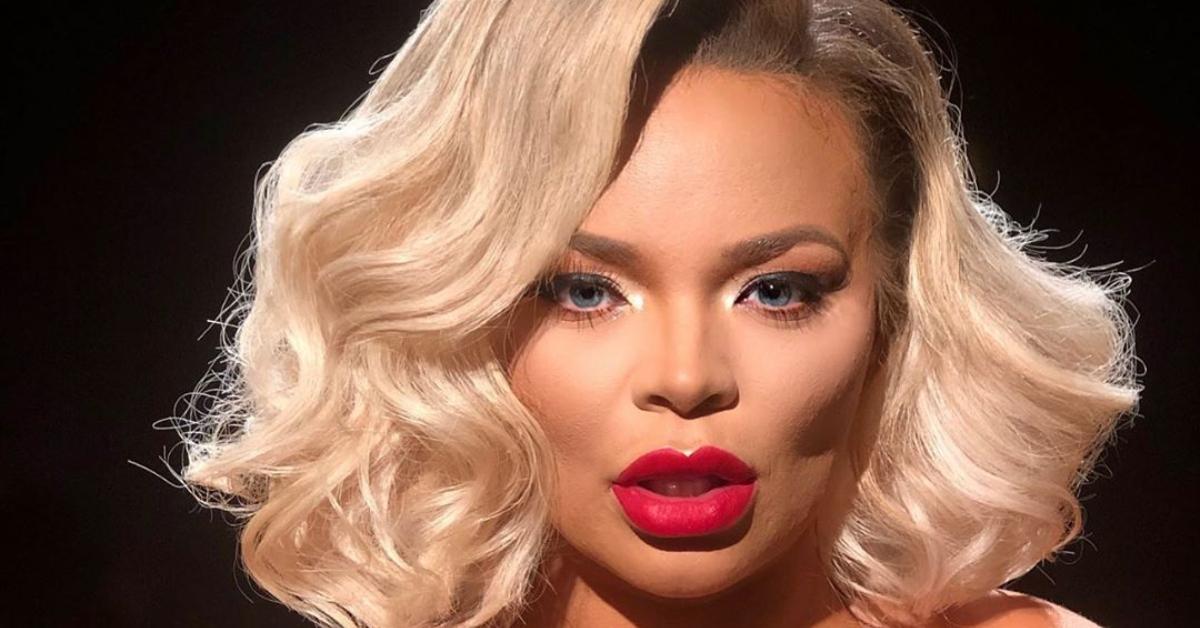 Article continues below advertisement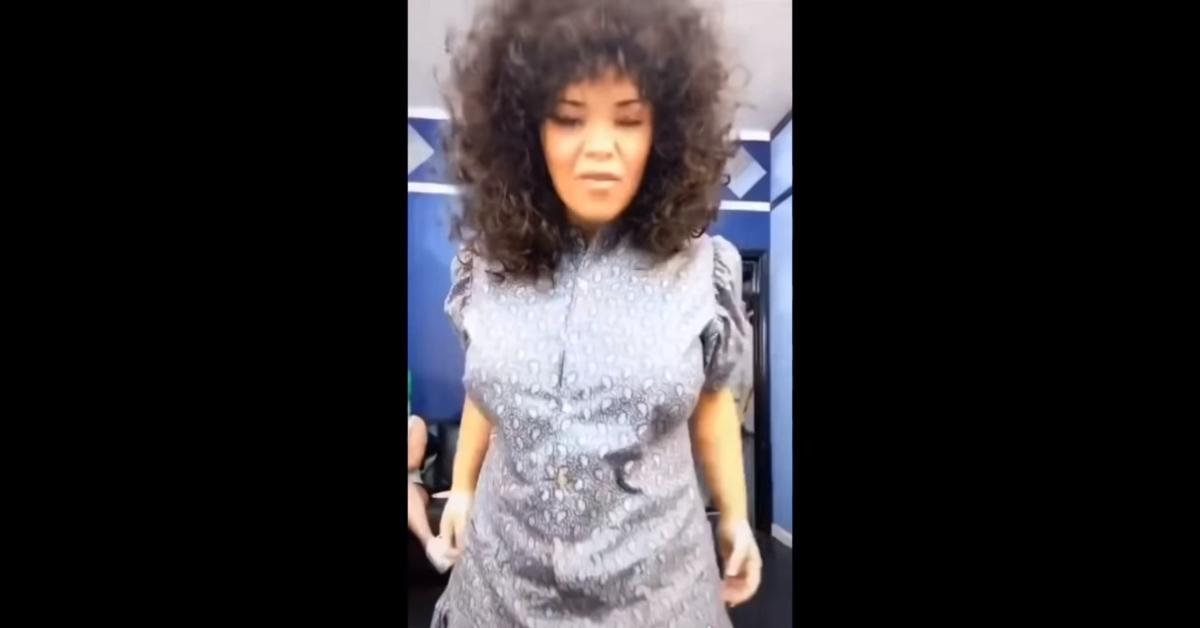 Article continues below advertisement
Trisha Paytas flashed the camera in a TikTok video.
Trisha's Twitter, Instagram, and YouTube channels push the envelope when it comes to nudity, so it wasn't terribly surprising when one of her videos began getting a lot of attention for potentially showing her genitals.
In the video (which has since been taken off of TikTok, but can be found on YouTube), Trisha is dancing in a blue, button-down dress with the bottom two buttons undone. The dress then begins to move as she jumps up and down, exposing the skin beneath the open buttons.
Many viewers thought that the skin exposed was Trisha's vagina, which was concerning because the app is extremely popular among teens. But she later assured fans that wasn't what actually happened.
Article continues below advertisement
Trisha Paytas issued an apology for the inappropriate TikTok.
When the video was removed, it was unclear if Trisha herself had taken it down, or if TikTok had because it violated community guidelines. She posted a video on YouTube, entitled "Apologizing for my Inappropriate TikTok" to clear the air about the video.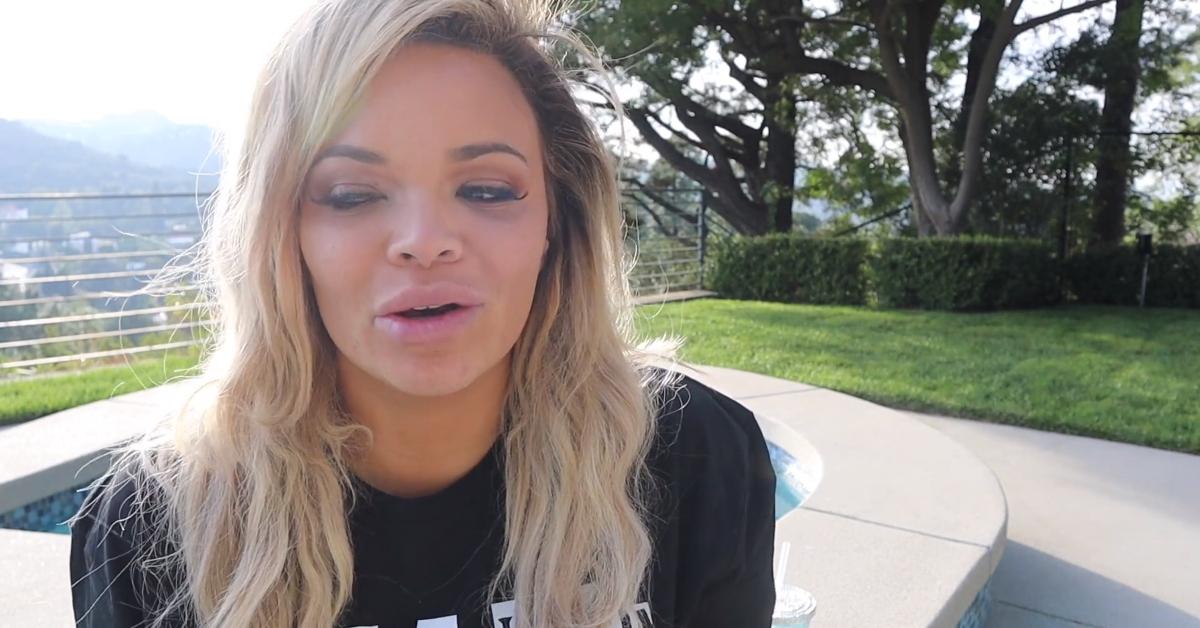 Article continues below advertisement
Twenty-two minutes into the 30 minute apology video, Trisha finally begins to address the exposing TikTok. She said that it was taken while she was filming her own one-woman version of Beetlejuice, and that she was doing quick changes, leading her costumes to be slightly disheveled at points.
She also confirmed who exactly took her TikTok down.
"I took the video down," she explained. "I was doing quick changes for Beetlejuice for the little fan re-creation that I was doing."
"My TikToks are hella innocent," she continued. "I love TikTok, I love watching it, I love lipsyncing, so TikTok makes sense [to me]. And then someone told me that Beetlejuice is really popular on TikTok... In between hair and makeup changes, I had 30 seconds to do a TikTok, and they were one take."
Article continues below advertisement
She explained that she didn't realize the criticism from the video until she was done with the 16-hour shoot. When she returned home and logged on Twitter, she saw the outcry from users.
Article continues below advertisement
"I posted it, and that was kind of it," she said about the video in question. "I got home and went on Twitter and started seeing all the comments like 'your vagina is out.' My dress was super conservative... my TikToks aren't sexy, I'm not trying to be sexy on TikTok. I was fully buttoned up, but there were two buttons that were undone. It was, to be fair, not my vagina. It was the area above it, like the part below the belly button area."
Trisha went on to say that she was also saddened by the backlash from her TikTok because she didn't want fans to judge her or think less of her for the mistake.
"I don't ever want to disappoint anyone. I'm just trying to have fun in life, so for people to be like, 'oh, the fact that you would expose your genitals on TikTok,' that's so disgusting, that's so gross that people think I did that intentionally."
"I apologize if even a little skin down there was showing. It is inappropriate, especially on TikTok because it is predominantly children, and I don't promote anything else on TikTok except my lip syncing."
Trisha has yet to be kicked off the video sharing app, and her Beetlejuice-themed series can still be found on her page (except, of course, for the one in the button-down dress).