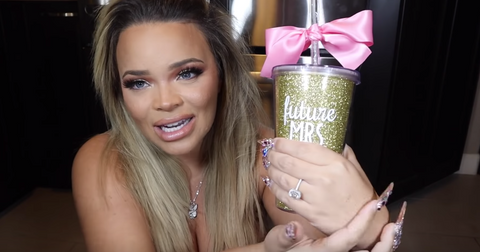 Who Is Trisha Paytas Marrying? The Theories Are Wild
By Gina Vaynshteyn

Updated
On October 25, YouTuber Trisha Paytas announced that, surprise! She's getting married! "I'm engaged! It all happened very quickly," Trisha says in her 12-minute video, telling her 4.9 million YouTube subscribers that the wedding is happening next Friday. The chapel is booked, the NSFW YouTuber already ordered her garter from Etsy, she's got a huge sparkly engagement ring, and she's also got the receipts to prove she's not bluffing.
Who is Trisha Paytas marrying?
In her engagement announcement, 31-year-old Trisha purposely left out who she's getting hitched to. All we know is that they're private (even though they're "well-known" and "public"), and that they're "hot."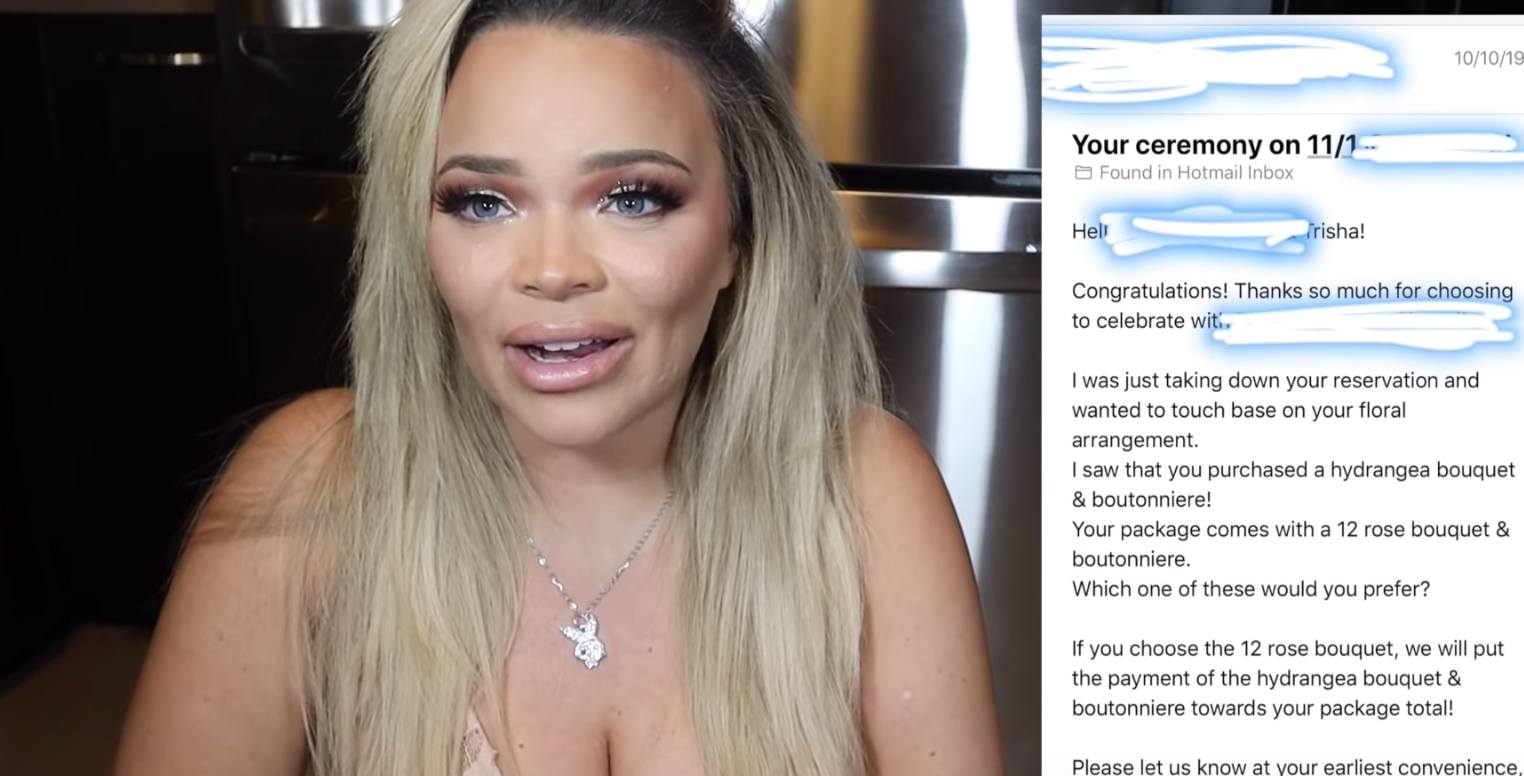 Obviously there are Trisha Paytas marriage theories abound.
Some seem to think she's actually trolling everyone and isn't marrying anyone besides maybe herself. 
"In my head, I feel like I'm a transgender female to male, but also like a drag queen," Trisha added. The LGBTQ+ community took offense, understandably, and felt that Trisha was using her identity as clickbait. Trisha later posted an apology video, addressing the backlash. 
A lot of people still haven't forgiven Trisha, and feel like the engagement announcement is a distraction from the recent backlash, or simply a ploy to get views.
Some think Trisha is shading Shane Dawson, since his Conspiracy palette collab with Jeffree Star launches the same day as her wedding.
Most of her YouTube fans aren't taking the engagement super seriously. 




But for real, is Trisha actually getting married?
Nobody knows for sure. Maybe? Maybe not. It's suspicious that this announcement is coming so soon after the recent transgender identity backlash. People are right to doubt the authenticity of the YouTuber's engagement, especially since she won't reveal her fiancé's name. 
Wouldn't she have to eventually? Or does she plan on keeping their identity a secret forever? We're just not buying it! 
But fear not, it's only a matter of time we'll get an update from Trisha herself.