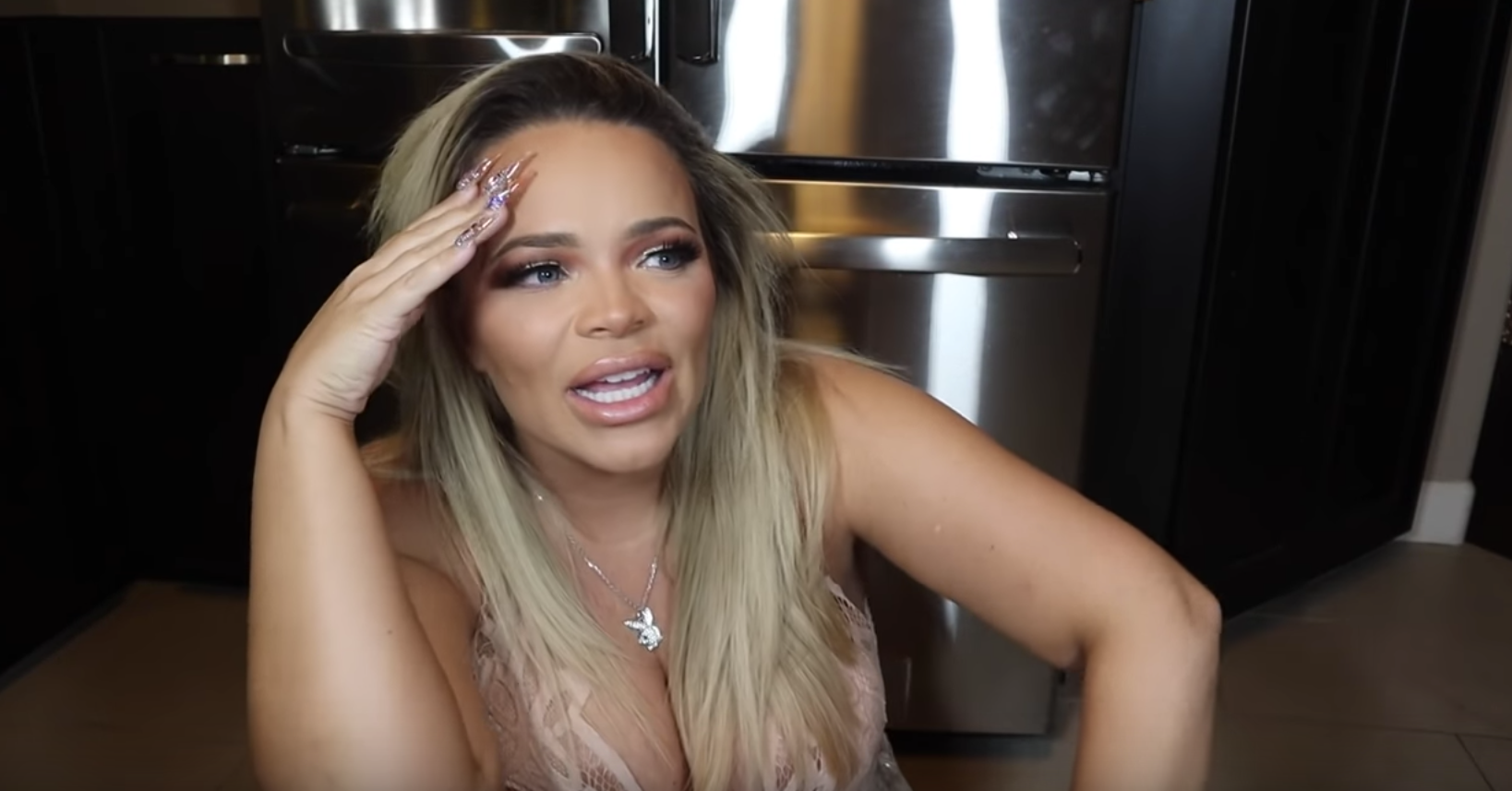 Apparently, Trisha Paytas Is Getting Married, and We Have Just as Many Questions as You Do
If you're still trying to follow the ever-wild Trisha train, boy, are there some new developments. Trisha Paytas, known for her YouTube videos where she tries out sex toys and her music about her love of Jesus, just announced that she's getting married.
Yes, you read that right. We're skipping the engagement and going straight to the wedding.
Article continues below advertisement
And yes, all of this is coming off the heels of her announcing that she's transgender. If you've lost track of everything since then, don't worry, we'll update you.
This all seems like a lot to happen really fast so we're all wondering, is Trisha actually getting married?
Article continues below advertisement
Is Trisha Paytas getting married? The answer is maybe.
In a 12-minute video posted to her channel on Oct. 25, Trisha revealed that she was getting married — and the wedding is closer than you think.
Of course, she was ready for the backlash, so she came with receipts. Throughout the video, she posted screenshots of her venue confirmation emails and floral arrangement orders, as well as showed off the bride-to-be swag she ordered.
Now, does this mean she's actually getting married? We're not convinced yet. But according to the video, her wedding is Nov. 1, which is right around the corner.
So, if everything she's saying is true, then yes, she is actually getting married. We're just as confused as you are.
There's plenty of time for this to change, though, considering her countless other whirlwind romances and controversial points she's flip-flopped on.
Article continues below advertisement
Who is she marrying?
Your guess is as good as ours. Trisha has not publicly discussed a partner since her split with Jason Nash, but apparently there's a lucky man she'll be meeting down the aisle.
Trisha refused to reveal her fiance's name. All she revealed was that he's a public figure, but leads a very private personal life, which is why she couldn't say who it was.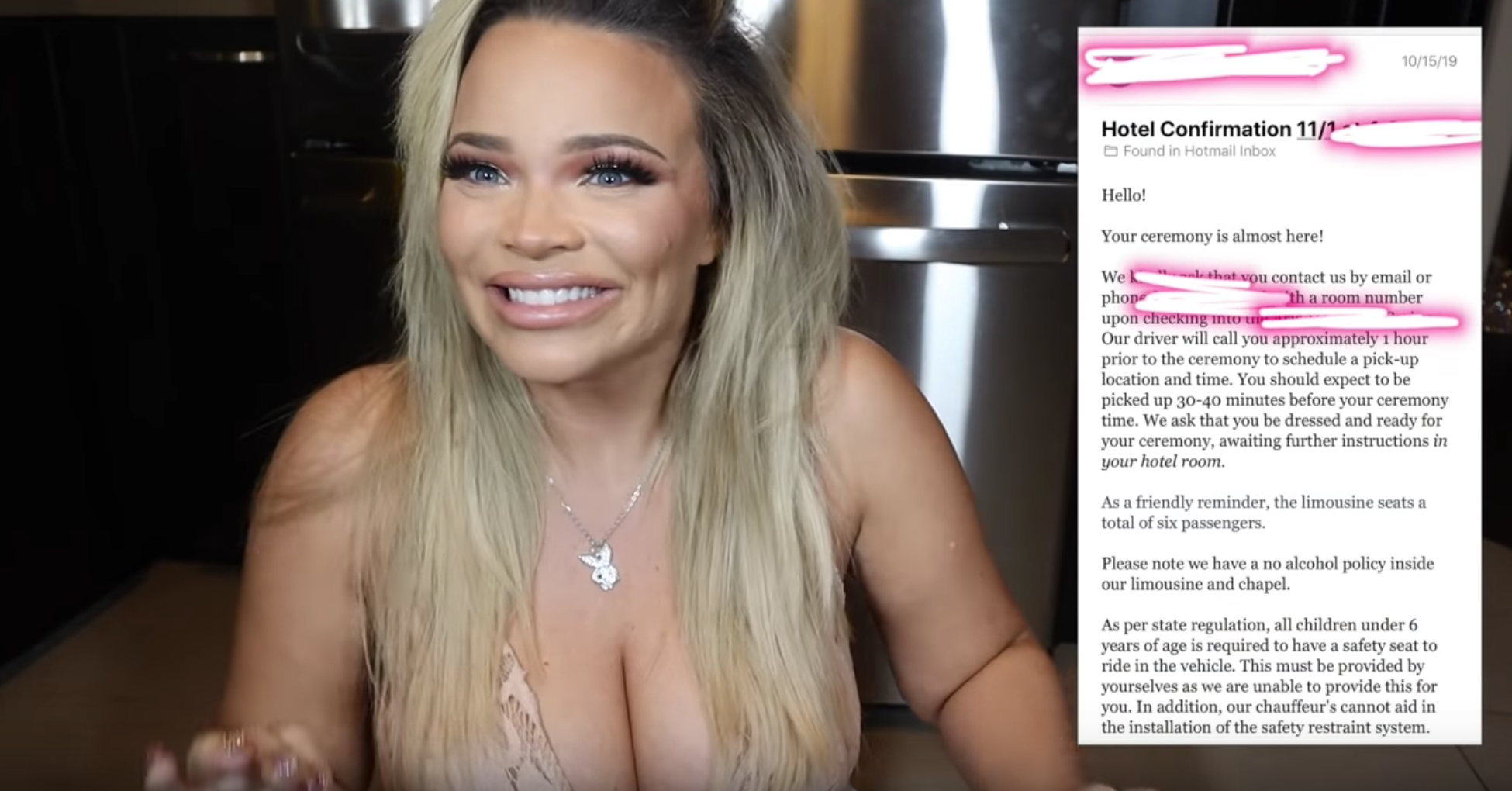 Article continues below advertisement
Trisha also said she still identifies as a man.
After her wedding announcement, Trisha addressed her consistent controversy over her gender identity. She recently appeared on an episode of The Doctors to discuss her gender identity and says she stands by her statement that she identifies as a man.
"Gender and sexuality are two totally different things," she said. "My gender is not what's in my pants — your genitals don't define your gender."
Fans have called her out for being confused about what it really means to be transgender — and she addressed that. Kind of.
"I don't want to use the word confused," she said. "I've always been open and not sure how to describe myself, my sexuality, my gender. I identify as a male, that's how I see myself."
Trisha went on to say that while she identifies as a male, she also doesn't mind if you choose to never see her that way.
"It's OK if no one else in the world views me that way... It sucks, it's frustrating, but you know you just keep it moving," she said. "I'm comfortable with whatever you're comfortable with, with me. I'm someone who does not need labels and I think it's totally fine if you need labels or want labels or are prideful about your labels, I think that's awesome. I'm just not that person and never was and I still kind of hold to that."
Yes, we're still just as confused as you are.