The Best and Most Liked Videos on TikTok in 2019
What is the most liked video on TikTok? These are some of the most viral videos posted to TikTok in 2019.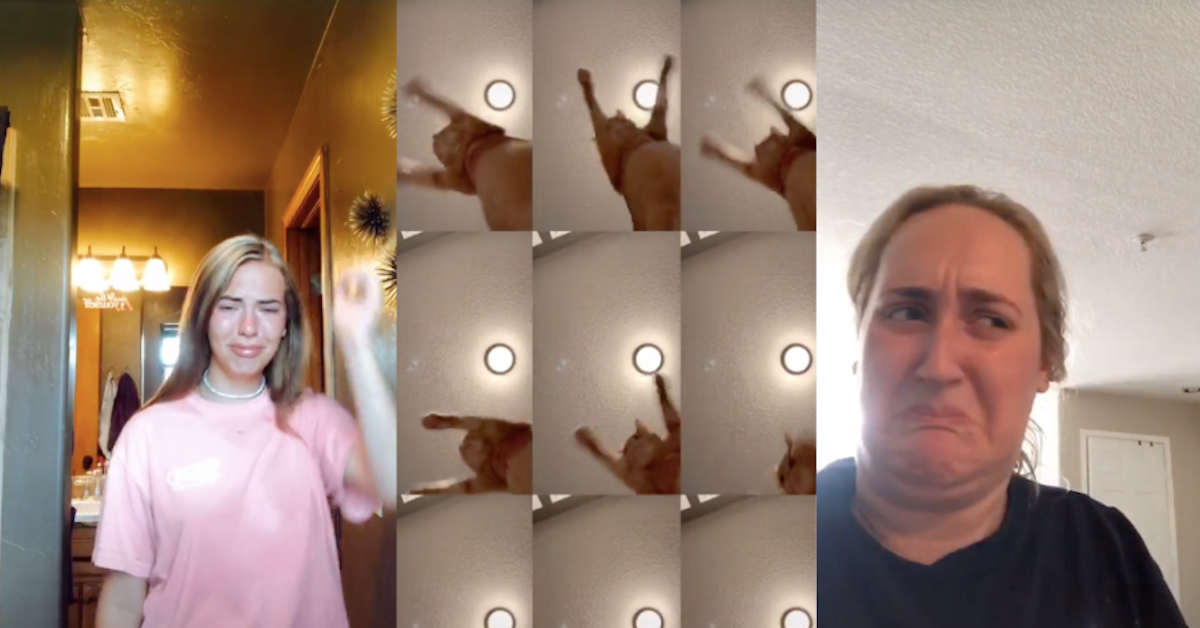 TikTok is arguably the biggest social media platform to explode in 2019. Some of the most viral moments of the entire year originated on the video platform. But the most-liked video on TikTok doesn't necessarily mean the most viewed overall. Many of these videos started out on TikTok but became so popular that they transcended the app, ending up on Twitter and Facebook and YouTube. Without further ado...
Enjoy the most liked videos on TikTok:
Article continues below advertisement
1. Record-breaking experiment
There's no doubt that David Dobrik knows what he's doing when it comes to the internet, so it's only natural that he would have one of the most viewed TikToks of the year. This is like a giant version of the Mentos and Diet Coke experiment, and I love it.
2. Dancing ferret
I'm probably responsible for five million of the 10 million views this video has. It's just a ferret dancing with a tiny Pikachu, but it brings me such joy. TikTok is heaven for funny animal videos.
Article continues below advertisement
3. Origin story
Speaking of adorable animal videos, this is perfect. The dogs are adorable on their own, but it's really the narration that tips it over the edge. Make sure to watch with sound.
Article continues below advertisement
4. Banana birth
Doing surgery on fruit has become a weird corner of the viral internet, but even if you think it's weird, you have to admit that this video of a banana giving birth to a baby banana is extremely cute. I don't make the rules! I just follow them.
Article continues below advertisement
5. Home greeting
Again, this is a must-watch with sound. You would think that a guy coming home from work and being greeted by a llama (SPOILER!) would be the best part of this, but no. It's this dude's weird, ad-libbed, a cappella version of Vanessa Carlton's "A Thousand Miles." Who would have thunk it?
Article continues below advertisement
6. Crying girl dance
This video, of this poor girl halfheartedly dancing while she cries, became one of the biggest memes of the year. If you haven't seen it yet, I can't help you. It was everywhere. I think it exploded in popularity because of how relatable it is. We all know what it's like to go through the motions even though you're having a terrible day. This is the greatest distillation of that feeling.
Article continues below advertisement
7. "Mr. Sandman" cat dance
This is not only one of the greatest TikToks ever made, but I would venture to say it is one of the best videos ever made. Period. This required some real skill and patience, not to mention one cute cat. I could watch this on a loop forever.
Article continues below advertisement
8. Kombucha girl
Much like the crying dance girl, Kombucha Girl transcended the limits of TikTok and became one of the biggest and best memes of the year. Brittany Broski is a national treasure. Seriously, this girl needs to be a big star.
Article continues below advertisement
9. Wholesome hummingbird
Wholesome animal content is what a lot of us come to the internet for, and TikTok is no exception. Take a look at this wholesome video of a guy helping a hummingbird get some nectar. This is the kind of video we need right now.
Article continues below advertisement
10. Shaving cream Croc
If you're a fan of pimple-popping videos or earwax removal videos, this simple clip of a person filling a Croc with shaving cream and then sticking a foot in that Croc was made for you. The music fits perfectly, and that satisfying burst at the end simply can't be beat.