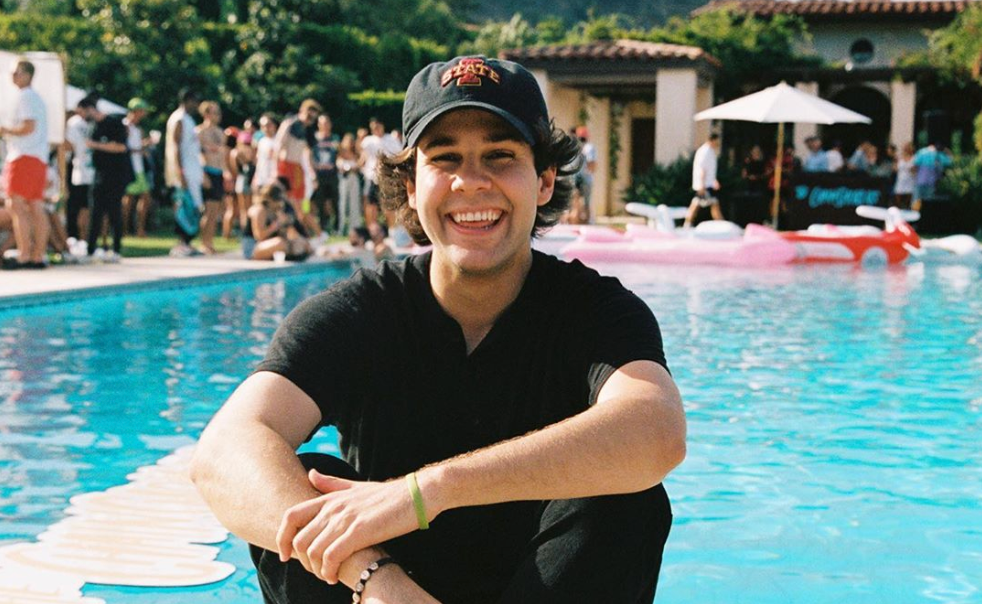 This Is How Much David Dobrik Makes Per Video — and It's More Than Some People's Salaries
If you're even mildly a fan of the Vlog Squad, then you're definitely subscribed to their ring leader, David Dobrik. David, who's best known for his short, four-minute and 20-second vlogs, has over 14.6 million subscribers on YouTube. He's won countless awards for his probably-scripted, short but fast-paced vlogs, and is also known for being Liza Koshy's ex.
Article continues below advertisement
If you've watched any of his videos, you know he's rich.
David doesn't hide that he makes an insane amount of money from YouTube alone — talking openly on his podcast about how he's an easy millionaire. Y'know, if you didn't already gather that from his multi-million dollar house and his Tesla that he loves to drive.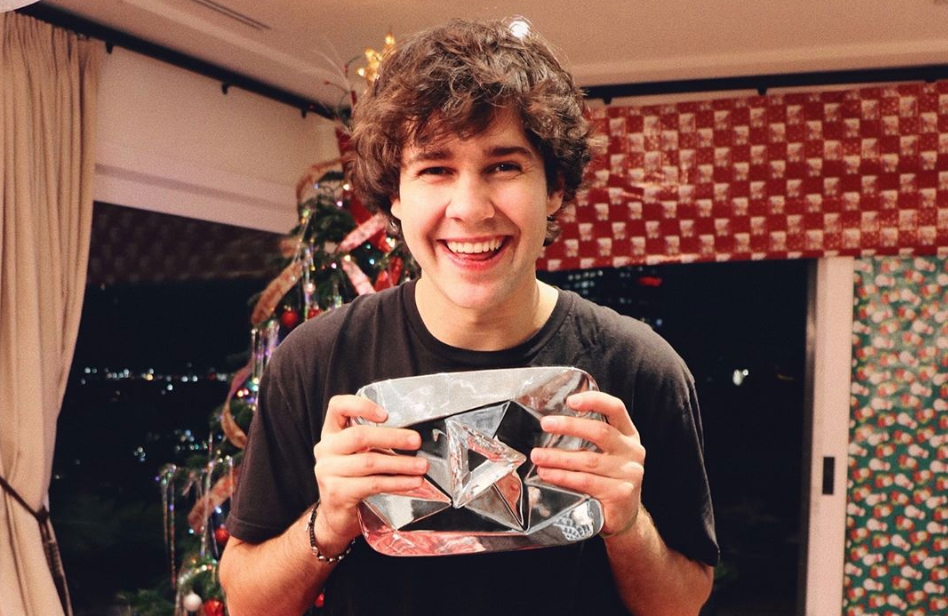 Article continues below advertisement
How much does David Dobrik make per video? Logan Paul estimated $40,000.
On his Impaulsible podcast, Logan Paul speculated just how much David could be making from his YouTube videos alone, saying that if he was a part of Google Preferred, he could be making up to $40,000 a video.
"I just looked at his vlog channel, he's popping off like an average of 10 million views per vlog," Logan said. "Which I think makes him the most successful vlogger in history... I don't think he's in Google Preferred, but if he was, that could potentially be $20,000 to $40,000 per video."
Google Preferred is the top five percent of channels that are advertiser-friendly on YouTube. After the "adpocolypse," when YouTube became more strict with their video monetization, a lot of more controversial channels lost their ads.
Article continues below advertisement
But even without being a part of Google Preferred, Logan speculates that David could still be making from "$5,000 to $20,000" per vlog, just on ad revenue alone. This is clearly still a huge chunk of money, and is more than the average person makes in a month.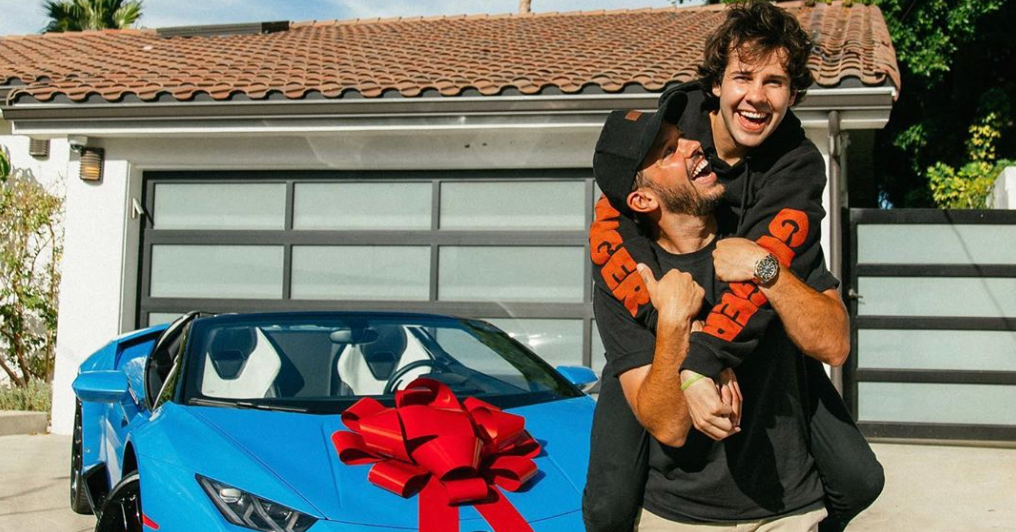 Article continues below advertisement
David revealed that he actually only makes about $2,000 a month from his videos.
Because of the "adpocolypse," David revealed to Men's Health that his income took a huge hit. Before YouTube changed their regulations for what videos can be monetized, David admitted that he was making around $275,000 a month on ad revenue alone. This was back when he was making three vlogs a week, meaning he was easily taking home around $23,000 a video.
"A year and a half ago, or two years ago, [my income] kind of got cut," David told the outlet. "And now I get 200 million views, which is more than three times the amount I was getting before, but now my paycheck is under $2,000."
But that doesn't mean that he's not still bringing home some big money. If you watch any of his videos, a lot of them are sponsored, and some of these sponsorships are enough to buy his friends lavish cars (think: Teslas, Mercedes, and even a Lamborghini).
David also has a podcast that he co-hosts with his friend Jason Nash that has some sponsorships of its own, as well as the occasional sponsored Instagram post. While he's definitely not earning as much as he used to before YouTube tried to become more family-friendly, he's definitely not struggling.