David Dobrik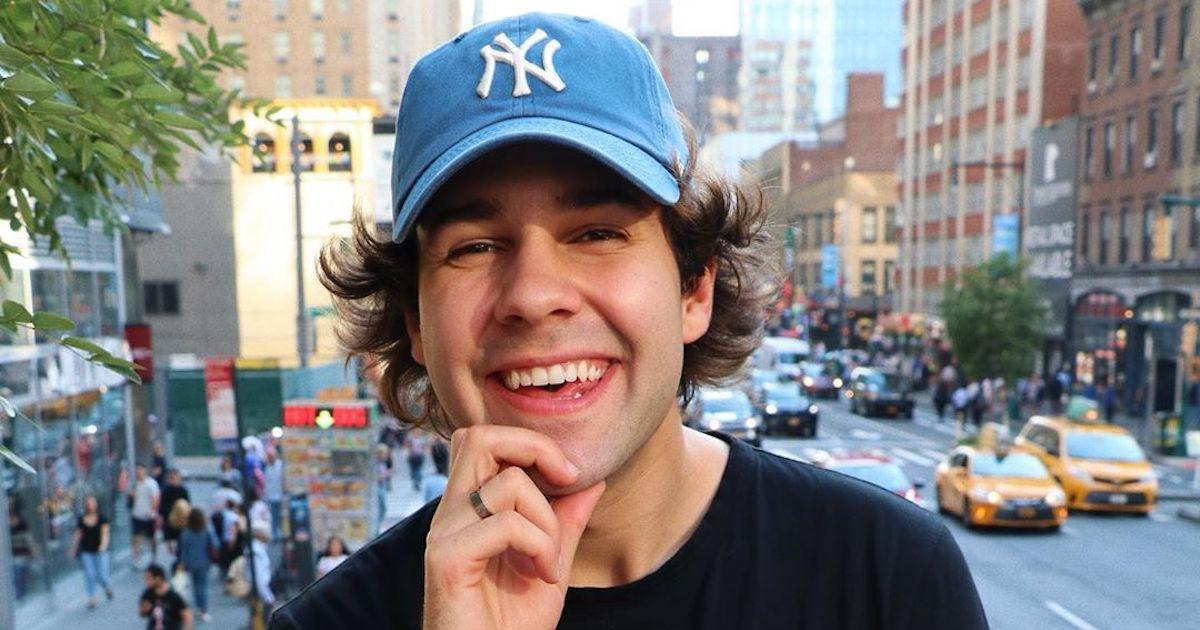 How did David Dobrik get famous?
Before he began giving away cars, David Dobrik got his internet start as a Vine personality. At the time, he was still a high school student in Illinois. Once the app's popularity began to decline, David moved to L.A. and started a vlog channel on YouTube. It soon took off, and in the five years since he started on YouTube, he's amassed a subscriber list of more than 18 million.
He's the unofficial leader of the Vlog Squad, which is a group of friends who happen to all have successful YouTube channels. David's videos generally get the most views, and his content is almost always 4 minutes and 20 seconds long.
In the early years of his vlogging career, David was in a relationship with his fellow internet personality Liza Koshy. The pair announced that they had split after nearly three years of dating in 2018. Though they maintained that they still loved each other and that they hoped to reconcile in the future, the two have stopped posting content together.
He's since been linked to singer Madison Beer, who has teased a romance with David in several of his videos.
His most recent "relationship," however, was when he married comedian Jason Nash's mom, Lorraine Nash, as a joke in Las Vegas in 2019. The two later annulled their union.
David appears to be single, but many fans desperately want him to date his high school friend and assistant, Natalie Mariduena aka Natalie Noel.
Where does David Dobrik live?
The YouTuber purchased a $2.5 million residence in the Studio City neighborhood of Los Angeles in April of 2017. The residence has four bedrooms and three-and-a-half bathrooms. The dining room boasts a pool table instead of a table, and the Vlog Squad has knocked down the light fixtures in the house multiple times.
The home is often used as the background for his videos, and he resides there with Natalie.
David was born in 1996 in Slovakia, and his family relocated to Vernon Hills, Ill. when he was six years old. He has three siblings, sisters Ester and Sara, and brother Toby. He has featured his family in his vlogs, but only sporadically. It's clear that, at this time, he's the only Dobrik interested in internet fame.
Who is David Dobrik's assistant Natalie?
While the Vlog Squad members have changed over the years, David's assistant and longtime friend, Natalie Noel has been a fixture on his channel for years.
The two grew up in the same apartment complex, and they even attended prom together. Natalie became David's executive assistant, and she lives with the vlogger full-time.
Despite rumors, David and Natalie are just friends, though David did have a crush on her when they were teenagers. She dated Shawn Nelson from 2017 to 2018, and she's won the hearts of several Vlog Squad members since then.
What is David Dobrik's net worth in 2020?
The 24-year-old turned his sharp editing skills and his desire to share his life into a lucrative empire. He has an estimated net worth of $7 million. Because of his large platform, he gets monetized views on YouTube, and he also makes money through ads and sponsorships.
David got paychecks for his work on America's Most Musical Family and as a voice actor in The Angry Birds 2. Along with Lucy Hale, he was a co-host for the 2019 Teen Choice Awards.
Latest David Dobrik News and Updates