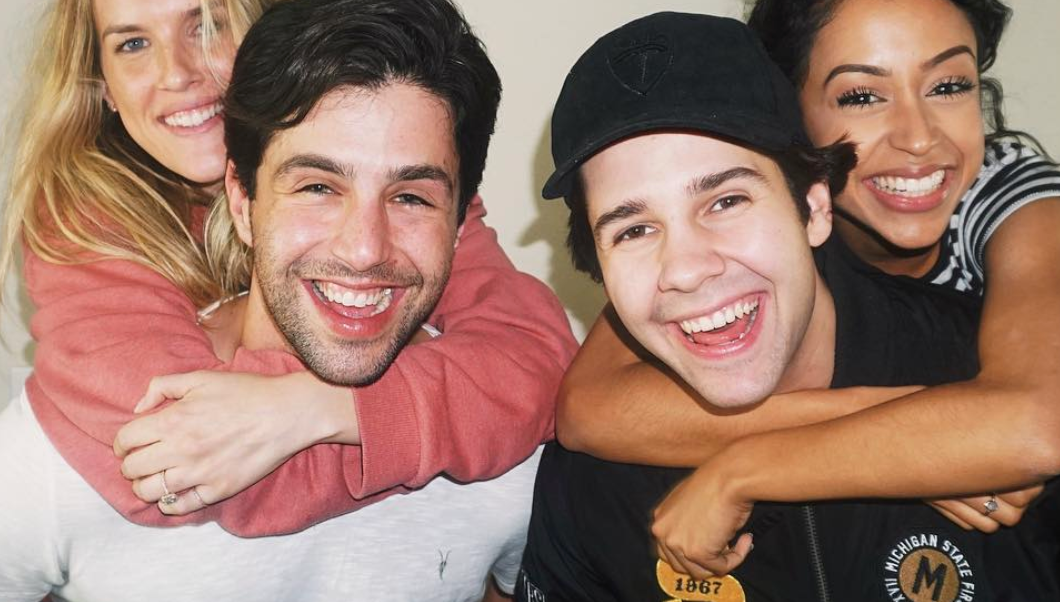 It's Kind of Weird David Dobrik and Josh Peck Don't Hang Out Anymore
By Gina Vaynshteyn

Aug. 17 2020, Updated 3:59 p.m. ET
Youtuber David Dobrik and actor Josh Peck used to create a LOT of content together. In fact, Josh was basically a regular on David's YouTube show, The Vlog Squad, which also featured Jason Nash, Zane Hijazi, Mariah Amato, Scotty Sire, and others. The two were close, so when Josh stopped appearing in videos, many wondered if the friends had a falling out. 
Article continues below advertisement
Their mysterious distancing (we're not counting March 2020 onward, since it's hard to socialize with anyone during a global pandemic) confused fans who thought they were related. They do kinda look alike, and their humor is pretty similar. Let's break down what we know and what we don't.
Article continues below advertisement