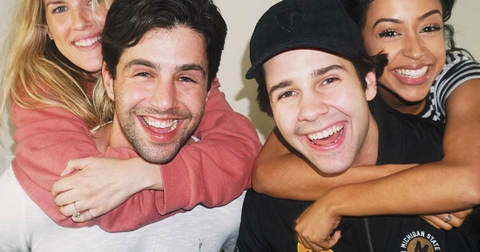 It's Kind of Weird David Dobrik and Josh Peck Don't Hang Out Anymore
By Gina Vaynshteyn

Updated
David Dobrik and Josh Peck used to create a LOT of content together. In fact, Josh was basically a regular on David's YouTube show, The Vlog Squad, which also featured Jason Nash, Zane Hijazi, Mariah Amato, Scotty Sire, and others. The two were close, so when Josh stopped appearing in videos, many wondered if the friends had a falling out.
Their mysterious distancing (we're not counting March 2020 onward, since it's hard to socialize with anyone during a global pandemic) confused fans who thought they were related. They do kinda look alike, and their humor is pretty similar. Let's break down what we know and what we don't.
Are David Dobrik and Josh Peck related?
David and Josh are definitely not related. They're just friends who are maybe on a hiatus due to Josh being a new dad (his son Max Milo was born January 2019), which possibly explains why he's not frequenting David's YouTube channel or social media platforms. Maybe he's just busy being a new father — we hear that can be time-consuming. Plus, he did play Ben in Fuller House, which ended earlier this year in January.
It is a bit strange there hasn't been any interaction on social media. The last time David mentioned Josh seems to be the Instagram post in which he shared the news that he won Favorite Social Star at the Kids Choice Awards. He posted a photo of the two hugging — this was back in March 2019. David also posted about Josh becoming a dad in January 2019. "Congrats to my childhood hero and his real life hero on an adorable baby boy! Max Milo (Dobrik) Peck," David wrote. (No, Josh's baby did not actually get Dobrik's last name.)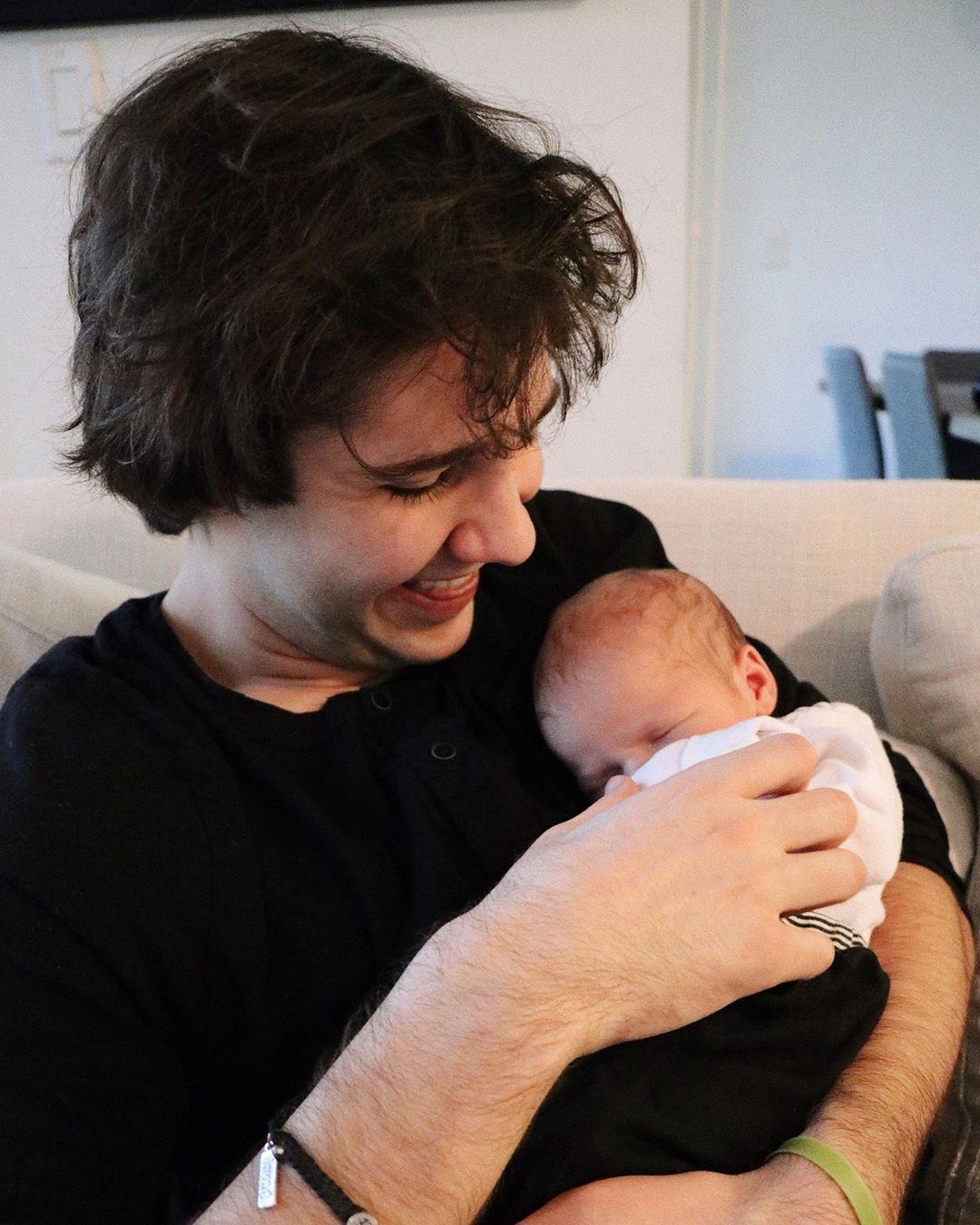 Back in 2019, when David won Favorite Social Star at the Kids' Choice Awards, David told J-14, "I used to watch Josh on the Kids' Choice Awards. I used to watch the Grammys, the Oscars and the Kids' Choice Awards, right? And everyone's speech would always be, 'I can't believe I used to watch this at home and now I'm here,' and I always thought that was so cliché, but that was the exact same situation I was in." It's pretty clear that David really looks up to Josh.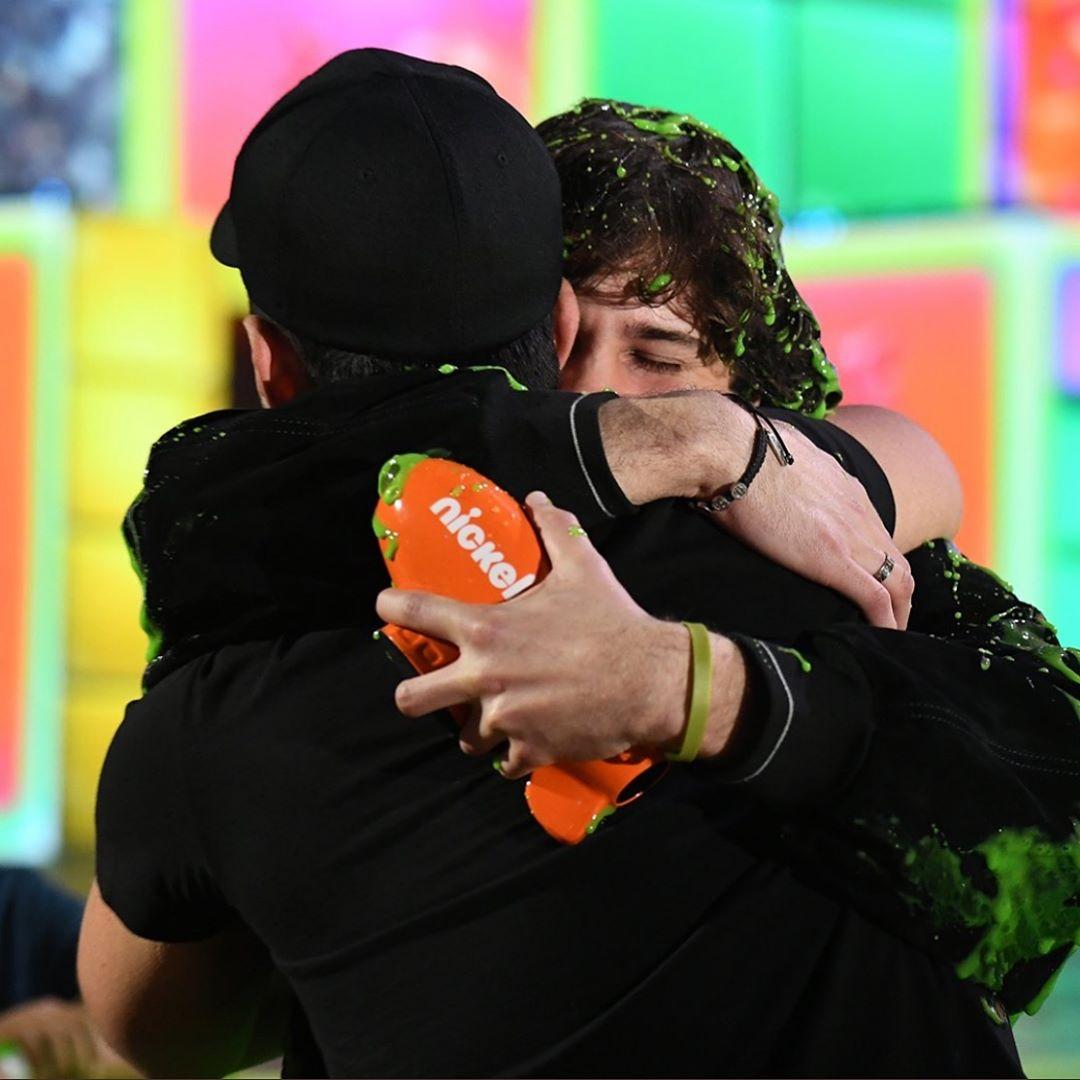 Josh's last Instagram photo or mention of David was in February 2019. It shows them posing with what appears to be a flame thrower, but we're also not experts in pyrotechnics, so.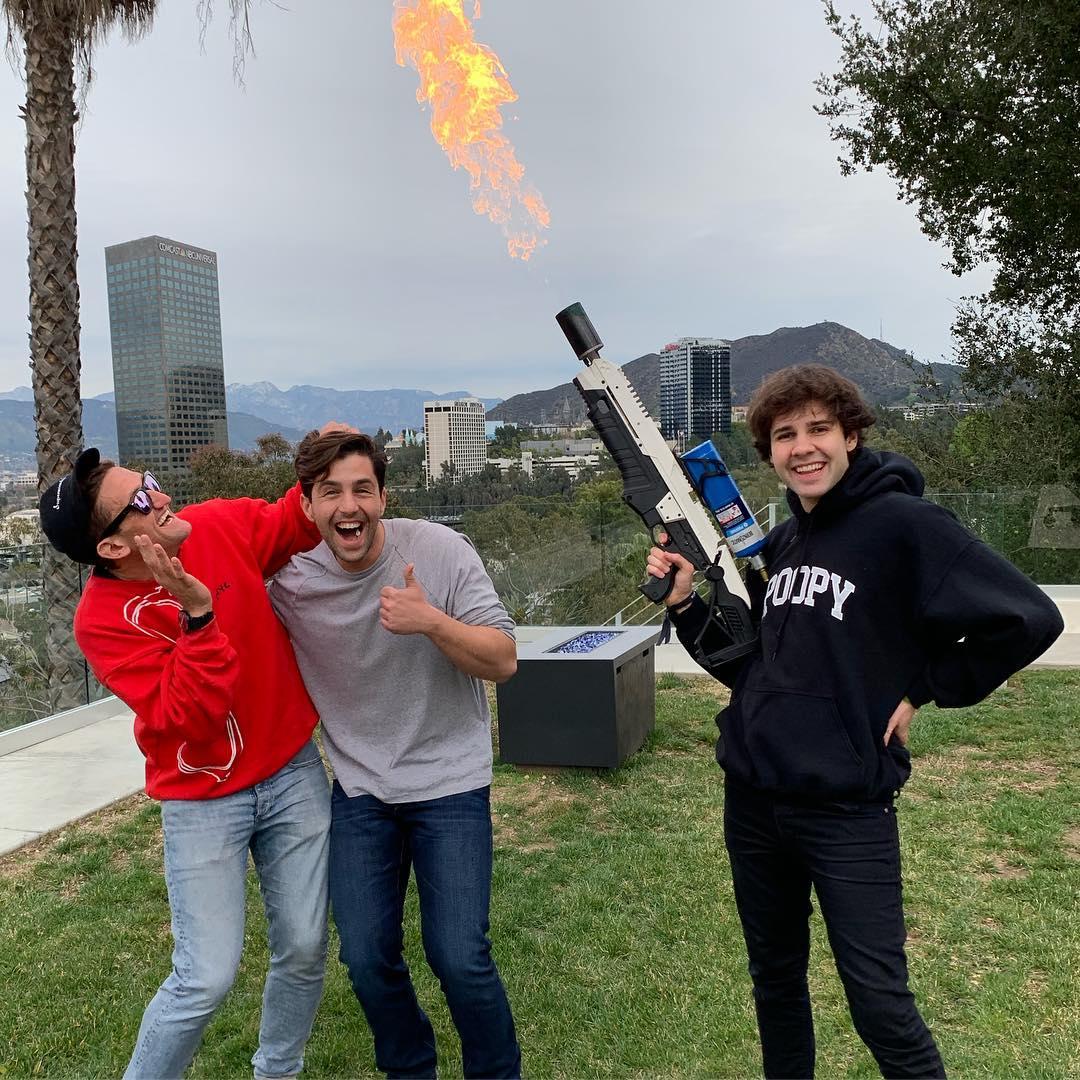 Josh didn't attend David's birthday party on July 22, even though their mutual friend Jonah/Nick Antonyan did (he dressed up as Iron Man for David). Jonah was featured in Josh's Instagram Stories on July 23.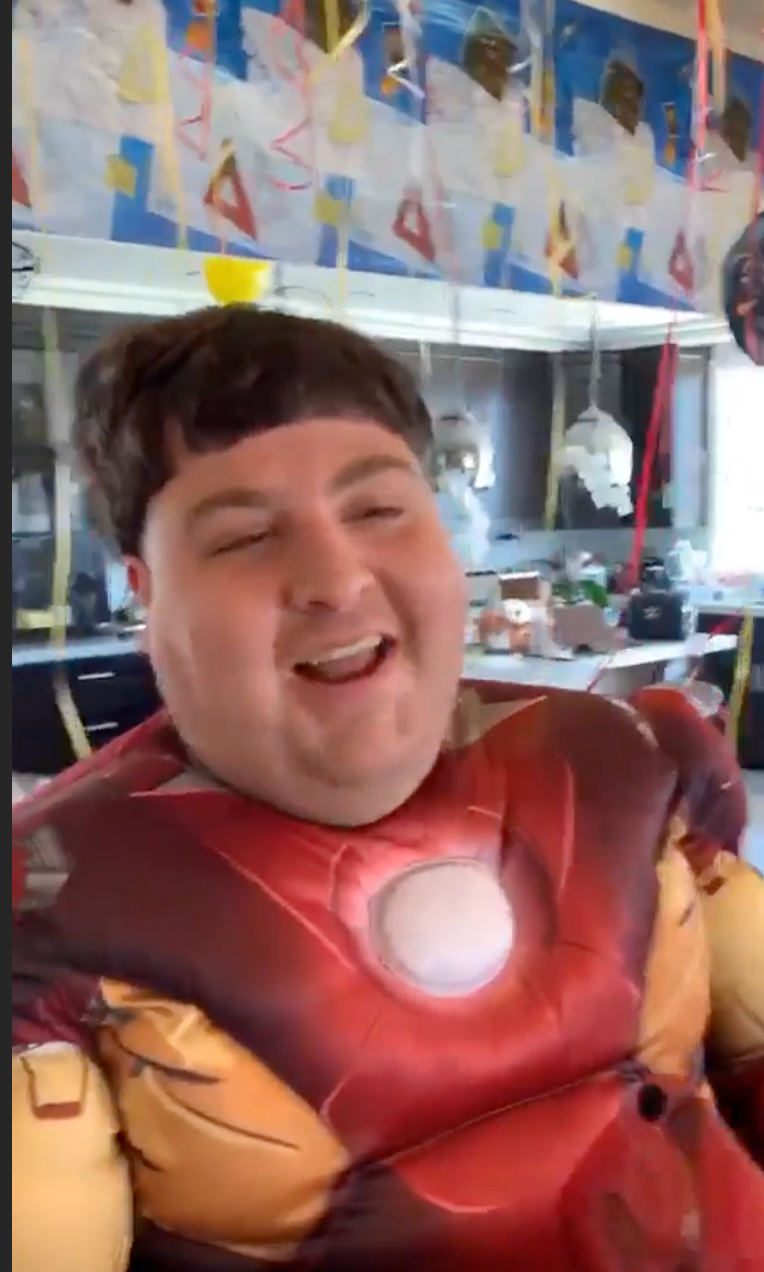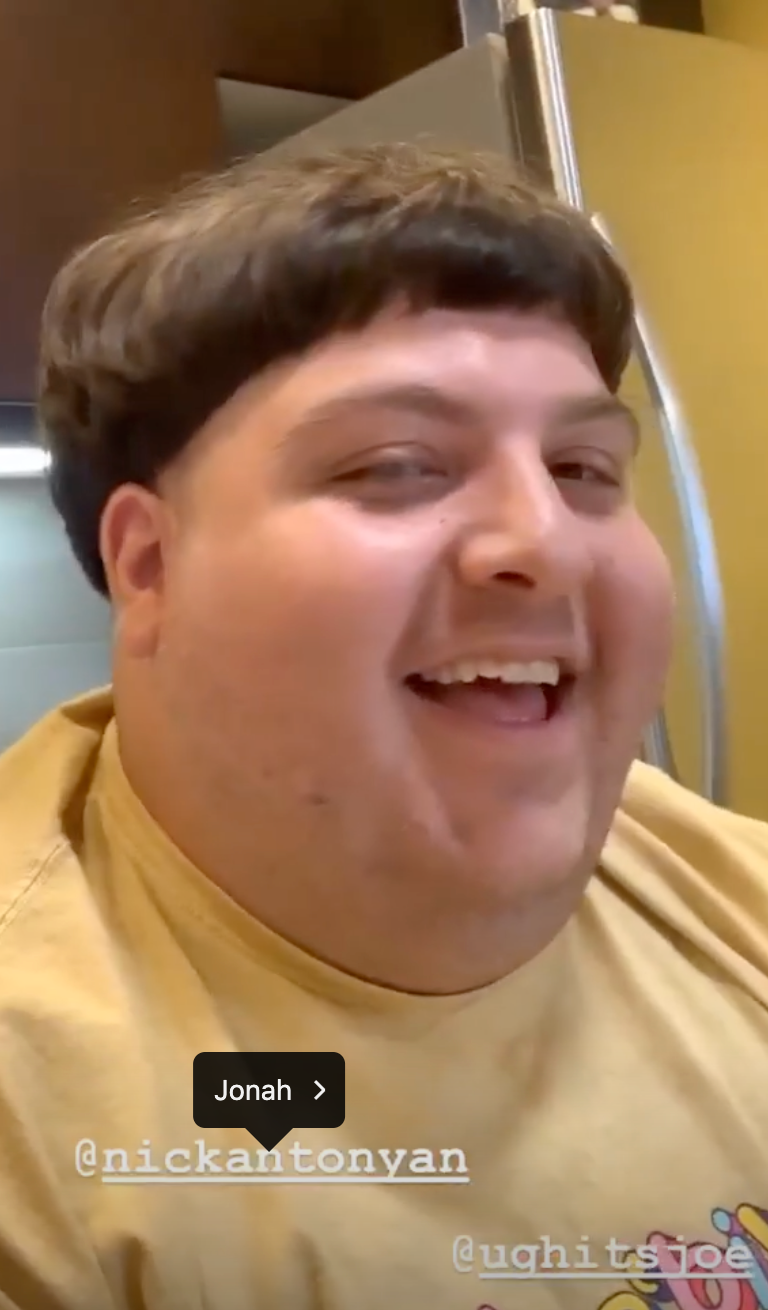 Neither have spoken about being in a fight.
Does Josh Peck have siblings?
Josh doesn't have any known siblings. The actor grew up with his mom, Barbara, and never met his biological father. While Josh doesn't have any siblings, he has plenty of friends, and has been married to the love his life, Paige O' Brien, since 2017.
Will Josh and David ever make videos together again? It's hard to say during the pandemic, but we have our fingers crossed.