Is David Dobrik Dating Anyone? Rumors About the YouTuber Have Been Rampant
The popular YouTuber's last relationship ended in 2018 — not counting when he married his friend's mom — but is David Dobrik dating anyone right now?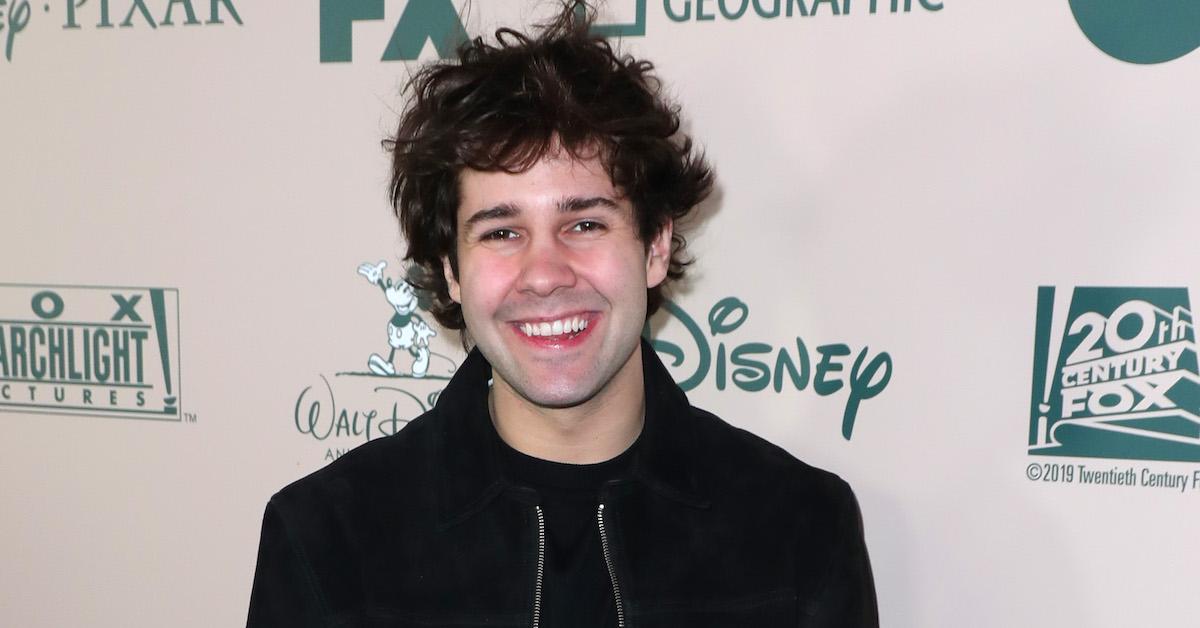 With more than 16.5 million subscribers, David Dobrik is one of the most popular YouTube stars out there. And what's not to love? The 23-year-old is both hilarious and absolutely adorable — and I would be willing to bet a good portion of his fan base has a not-so-secret crush on him. Naturally, plenty of followers have wondered: Is David dating anyone?
Article continues below advertisement
Just because David publishes YouTube videos regularly and is active on social media doesn't mean fans necessarily know everything about his life. This is true of all influencers, of course, because what they choose to share only paints part of their reality. So although David seems single at the moment, he could very well be dating someone behind the scenes. Let's take a closer look.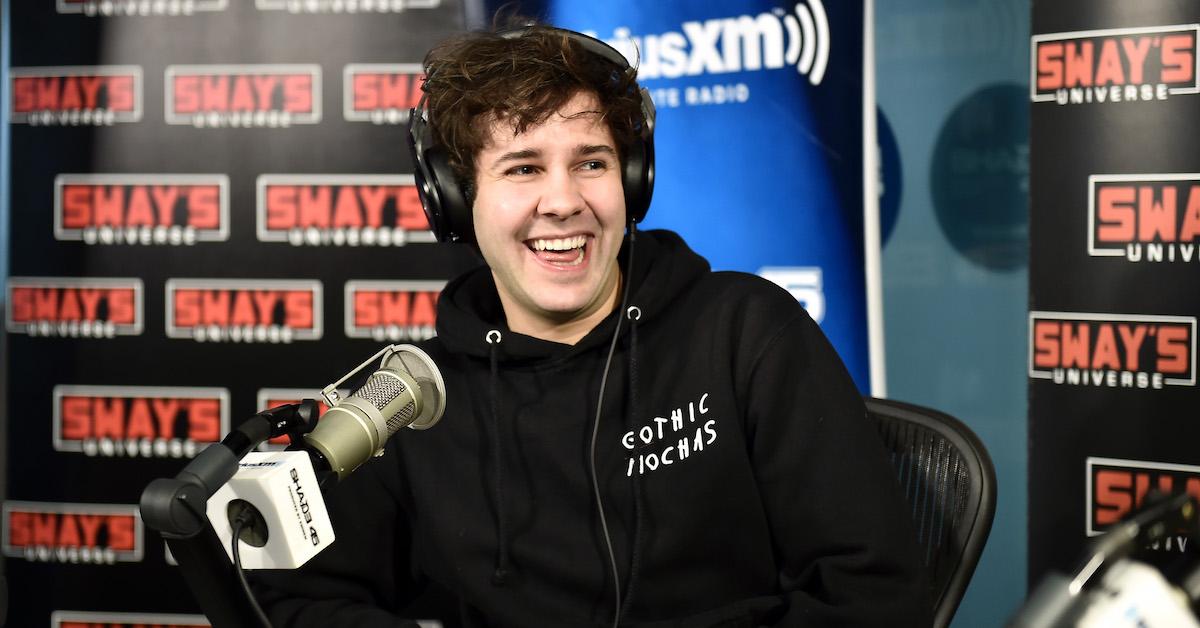 Article continues below advertisement
David Dobrik was in a long-term relationship with YouTube star Liza Koshy.
David and fellow YouTuber Liza Koshy started dating back in November 2015 — however, they didn't make things official on social media until February 2016. They were pretty adorable together if you ask me. (Mostly because they were always making each other laugh.)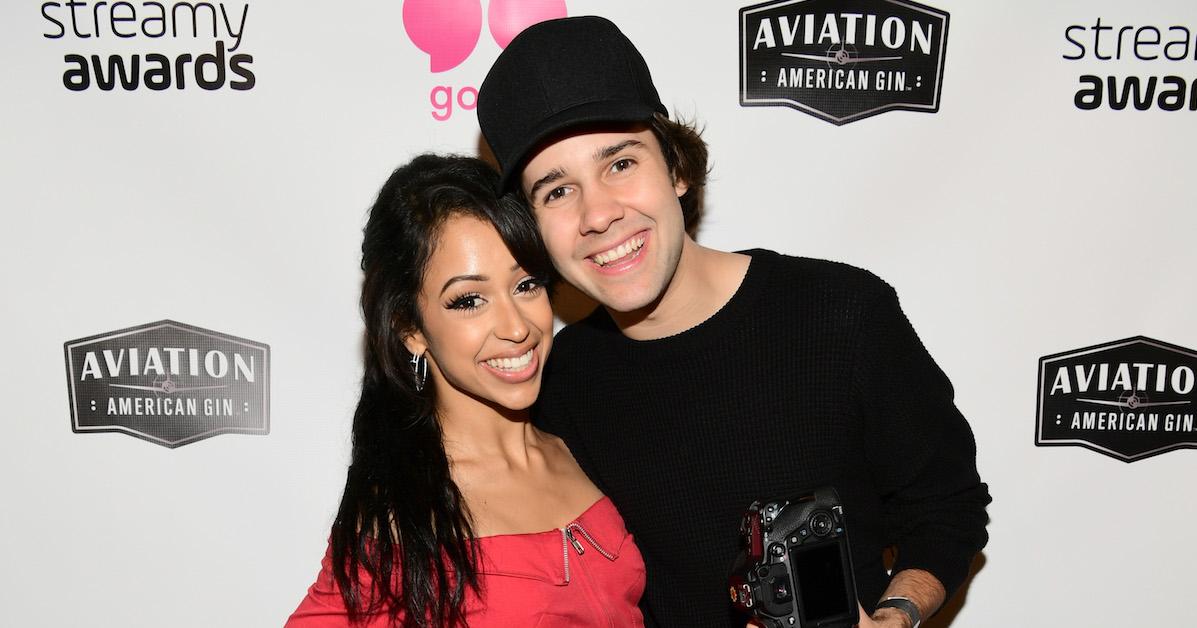 Article continues below advertisement
In June 2018, the pair took to David's YouTube channel to reveal to fans they had decided to end their relationship. A video titled "We Broke Up" explained that they had actually called it quits six months earlier. They opted not to tell their friends for three months, and then waited three more months to make it public.
"It wasn't healthy for us to continue to be together, for now," David explained. Later in the video, he added, "Liza broke up with me because she felt like we've been kind of distant because we've just been so busy. Period. And, as much as I hate to admit it, I was feeling that on my side, too."
Article continues below advertisement
David Dobrik married his friend's mom as a prank.
When David's friend, vlogger Jason Nash, joked that David wouldn't ever have an ex-wife because no one would ever agree to marry him to begin with, David took that as a personal challenge. In May 2019, he decided to fly to Boston and propose to Jason's mother, Lorraine — just so he could be Jason's step-dad. (She was 75 years old at the time, by the way.)
Article continues below advertisement
Article continues below advertisement
Rumor has it, David Dobrik could be dating his assistant Natalie.
David and his personal assistant, Natalie, have been friends ever since high school. They even went to a dance together and the pics are seriously precious. Check it out!
Article continues below advertisement
Natalie often appears alongside David over on Instagram and in his YouTube videos. Fans have speculated for a while that he and his assistant have a romantic relationship going on — considering all of the cute photos, the elaborate gifts David gives her, etc.
But David put those rumors to rest, insisting he and Natalie were just friends in December 2019 during an interview with Clevver News.
"I'm definitely not," he told the outlet when asked directly about dating Natalie. "Nobody in my friend group is actually dating my assistant Natalie, which is kind of a heartbreaker to a lot of people. But no, she's just a really good friend of mine. I would tell you if we were, but no, we're not and I don't think we ever will."
Article continues below advertisement
This isn't to say that David has never had feeling for Natalie — because back in high school he totally did. "I have had a crush on Natalie. I was very young and very stupid—like so, so dumb," he told Delish in November 2019. "I have matured. Freshman year she asked me to a dance, but I actually had a little bit of a crush on her."
So is David Dobrik dating anyone right now?
David hasn't announced that he's dating anyone — so officially, he is very much single and ready to mingle. Still, he and Liza did wait a few months before confirming they were dating and before revealing they had broken up. So it's possible that he's in low-key relationship with someone and just isn't ready to make it public yet. Anything's possible!
As for me? I'm team Natalie all the way.