Before Giving Cars out to His Friends, David Dobrik Got Started on Vine
How did David Dobrik get famous? He has one of the most popular YouTube channels, but he first got his start on the now-defunct app Vine.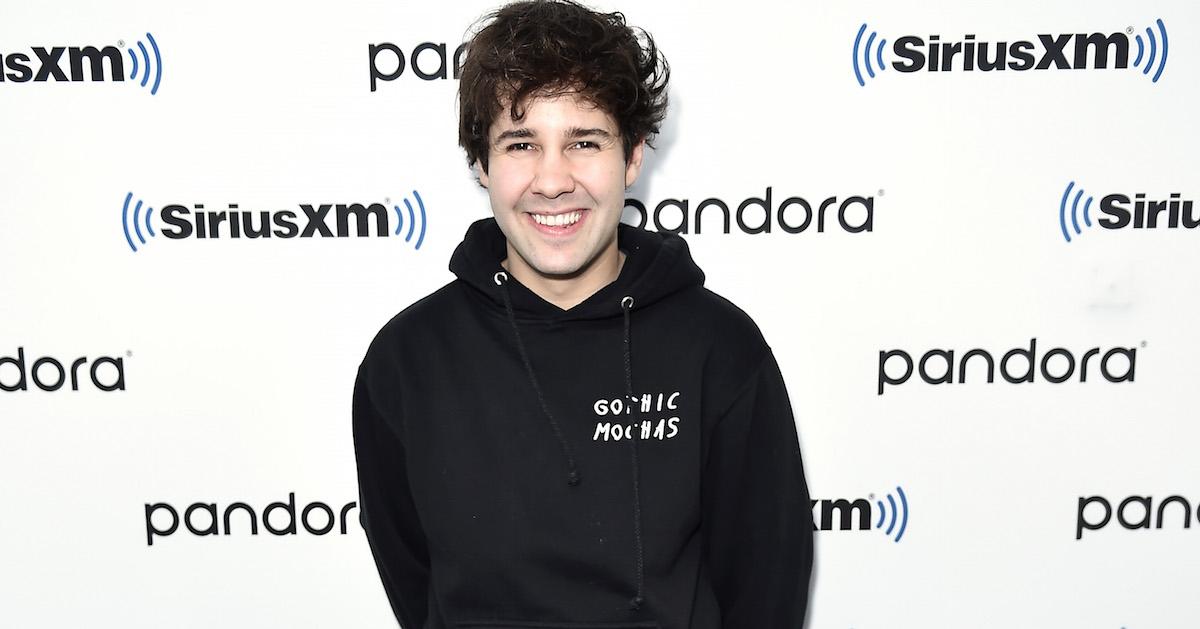 It's only been recent that YouTube stars have crossed over into mega stardom, and much of that has to do with David Dobrik. The 23-year-old is known for his 4-minute-and-20-second videos that feature some scripted moments, crazy antics, and quick editing that encourages fans to keep clicking on the rest of his channel.
Article continues below advertisement
David's tight-knit group of friends aka the Vlog Squad have also grown into huge brands themselves, with their own respective YouTube channels and merchandise.
But what David is doing — that virtually no other YouTuber can — is giving away crazy perks to his fans, friends, and family. In his nearly five years of vlogging, David has doled out Teslas, Lamborghinis, and cash amounts of $10,000. His influence has even gotten him guest appearances from Justin Bieber, Kylie Jenner, Howie Mandel, and Nicole Scherzinger and spots on The Tonight Show with Jimmy Fallon and Hot Ones.
Article continues below advertisement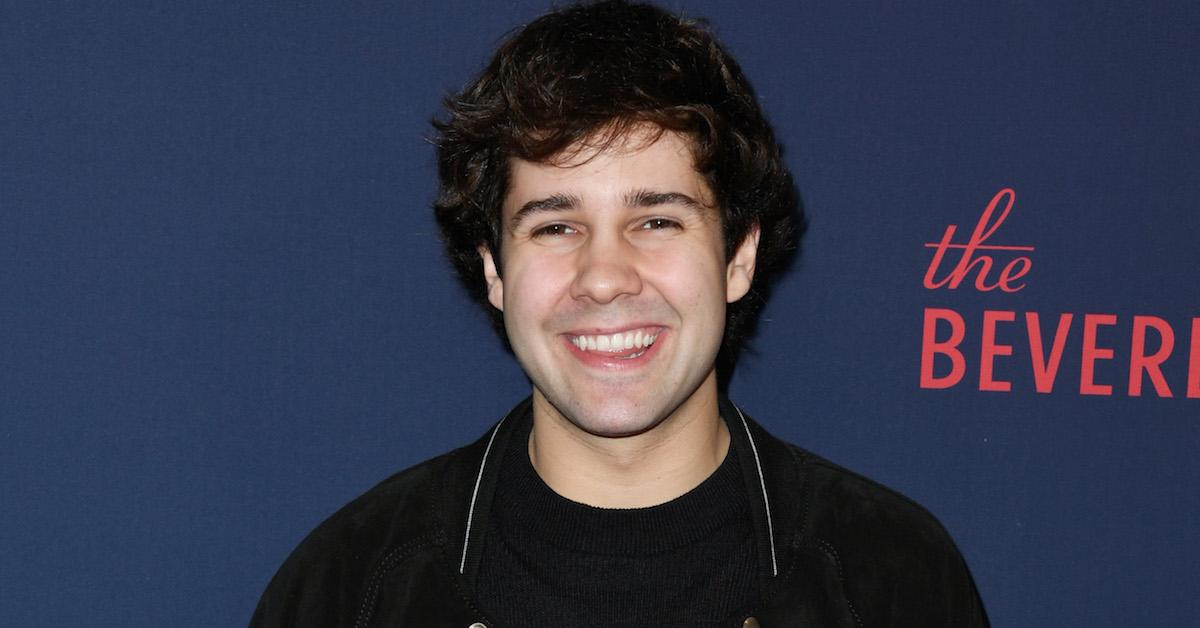 While David is uber successful on social media, there was a time (recently) when he wasn't quite a household name.
How did David Dobrik get famous? Find out about his early days on Vine and what his estimated net worth is.
Article continues below advertisement
How did David Dobrik get famous?
The oldest of four siblings, David and his family moved from Slovakia to the United States when he was just 6 years old. The Dobriks settled in Vernon Hills, which is a suburb outside of Chicago. As viewers of his vlog channels will know, the family moved into the same apartment complex where his future assistant, Natalie Mariduena, lived.
David played tennis competitively, and he qualified for Illinois state tournaments. He's shown off his tennis skills in several videos.
Upon graduating high school in 2014, David was given an ultimatum by his parents: go to college or move out of their home.
David decided to take his chances, and he moved to Los Angeles shortly after his graduation. He had begun his Vine channel in 2013, and he dedicated his full time and attention to it when he was out in L.A. He ended up moving in with several other aspiring Vine stars, and they all dedicated their time to creating comedy videos on the 6-second video app.
Article continues below advertisement
Many of these other aspiring Vine stars are now members of the vlog squad, including Durte Dom, Scotty Sire, Toddy Smith, Jason Nash, Heath Hussar, and Zane Hijazi.
The others are all YouTube stars themselves now, including Gabbie Hanna and Liza Koshy (who is also David's ex-girlfriend).
The vlogger told Forbes in 2019 that he struggled a lot in the beginning to try to make a name for himself. He also doubted whether or not he would ever be successful.
Article continues below advertisement
"We were at the grocery store and buying peanut butter and bread, and other groceries, and the total came to $25. I looked at my friend and said, 'I don't know if we can do this.' And he was very confident in the beginning but he said, 'I had no idea it was going to be like this.' It was just this moment of panic," David recalled. "I just remember how scared we were."
David and his friends did have a big following on Vine, and he recalled having multiple profiles to feature different types of videos. He would get also get paid when other pages re-posted his content, which was how he began to make a living.
When Vine shut down in 2016, David had already been vlogging on YouTube for a year. He realized that the app was declining before that, and he had made the switch per the influence of then-girlfriend Liza.
Article continues below advertisement
"I met Liza Koshy around that time and she was filming a vlog and I really liked that it was a small camera and you could just record your whole day," he said of forgoing renting expensive sets or doing big productions for his channel to Forbes. "That was so cool! I filmed my first vlog and I think it worked because I wasn't trying to make it work. I was just doing it for my own enjoyment."
Article continues below advertisement
That first vlog would look far different from David's known style now. Without the glitz and glam of giving away amazing prizes, David instead used an age-old YouTube tactic (and the future name of his merchandise line) Clickbait. The 2015 video teased putting a puppy into the microwave.
For several years, David had an intense schedule when it came to putting out videos; he was posting three times per week.
In April of 2019, he took a short hiatus from posting so he could put out his 420th video on April 20. He even considered having the monumental video be his last ever. David's since posted one video per week, but he has upped the ante for his videos.
Article continues below advertisement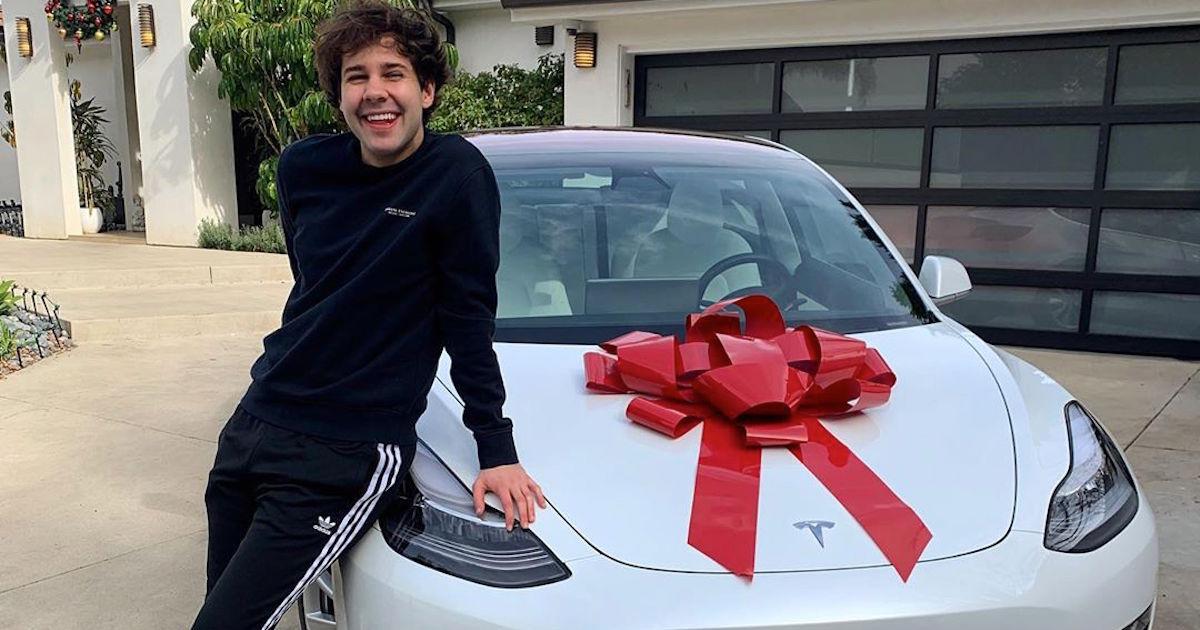 What is David Dobrik's net worth?
Long gone are the days when David wasn't sure if he could afford to buy peanut butter and bread as he has a multi-million dollar empire.
And nearly all of his YouTube videos are sponsored (all of his car giveaways are funded by advertisers).
Article continues below advertisement
He also has a successful line of merchandise called Clickbait. In addition to this, David and best friend Jason Nash have a podcast, Views, which comes out once per week. The podcast features advertisements as well, which also adds to his net worth.
Though YouTube's adpocalypse did affect the revenue David was making off of his videos (which average more than 10 million views each), he is clearly making up for it in other areas.
He's also the owner of a $2.5 million L.A. home that is featured in the background of many of his videos.
It is estimated that the vlogger has an estimated net worth of $7 million.