This Is What David Dobrik Orders at Chipotle
Does popular vlogger David Dobrik follow a vegan lifestyle or diet? Or is any of the vlog squad vegan? Plus: get David's Chipotle order.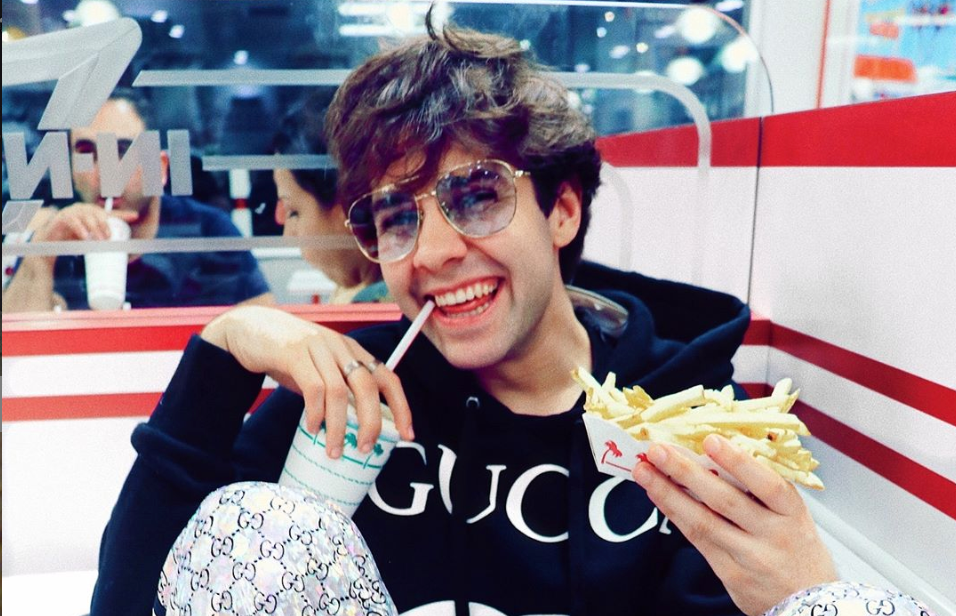 Popular YouTuber David Dobrik gives fans a glimpse into his crazy lifestyle with every 4-minute-and-20-second vlog he posts to his channel. Between mukbangs, travel videos, and crazy stunts, all of David's videos are meant to keep you entertained. But despite sharing his life with the internet, there's still so much we don't know about his lifestyle behind the camera.
Article continues below advertisement
Is David Dobrik vegan?
Just by the looks of his vlogs, David is not vegan. He frequently visits different restaurants with his friends, and some of his favorite chain places include Chipotle, Buffalo Wild Wings, and Olive Garden. Chipotle is the only vegan-friendly restaurant on that list, meaning that it's not likely he follows a plant-based lifestyle.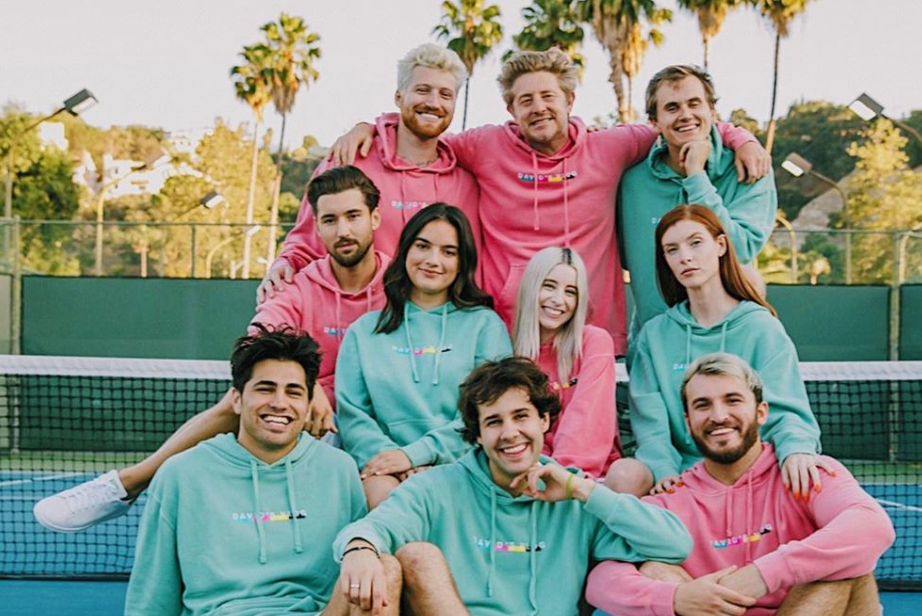 Article continues below advertisement
Is anyone in the Vlog Squad vegan?
The vlog squad consists of Jason Nash, Natalie Mariduena, Josh Peck, Zane Hijazi, Heath Hussar and his girlfriend Mariah Amato, Scotty Sire and his girlfriend Kristen McAtee, Nick Antonyan (affectionately known as "Jonah") and his family, Matt King, Toddy Smith, Corinna Kopf, Jeff Wittek, Joe Vulpis, Carly Incontro, and Erin Gilfoy.
Currently, it doesn't look like any of David's friends follow a fully plant-based diet, though some of them have attempted to.
Article continues below advertisement
Corinna has previously admitted to being "mostly vegan," though she said that after revealing that, people were shaming her for not committing to the lifestyle fully.
"I said I'm mostly vegan on the internet and people are coming for me," she tweeted in 2018. "Like s--t, I said mostly for a reason. I try to be, I never said I was good at it LMAO."
Currently, it's unclear if she still tries to eat a mostly vegan diet.
Article continues below advertisement
Carly has also admitted to trying to cut meat from her diet, though she has jokingly admitted on the internet that she has been less than successful. While some in the squad seem open to it, it looks like none of them have committed fully to it.
Article continues below advertisement
What is David Dobrik's favorite food?
In one of David's mukbangs with Josh Peck, he admitted that Buffalo Wild Wings' buffalo barbeque wings dipped in ranch is his favorite meal. While that's definitely not vegan, vegan YouTuber Midnight Munchies and More decided to veganize the meal, showing you how to make a plant-based substitute using cauliflower wings.
Jason has also surprised David and Natalie with what he calls "David's favorite meal" in a video on his channel. In the video, David said that the restaurant Tommy Bahamas in Oahu has an arugula, steak, and tomato salad that he claims is his favorite. Jason hires a chef to make the meal for him so he can have it again in his home.
But if you're looking to live like David while on a budget, you can still get his favorite burrito order at Chipotle. For National Burrito Day, Chipotle ran a special where you could order exactly what David does when he visits the chain restaurant: a chicken burrito with brown rice, black beans, tomato salsa, extra corn, light cheese, and a side of guacamole.