YouTube Star David Dobrik Asks for "Privacy" After Filing for Divorce From His Wife
YouTube personality David Dobrik opens up about his decision to file for divorce from wife of 1-month, Lorraine Nash — plus a look back at their wedding.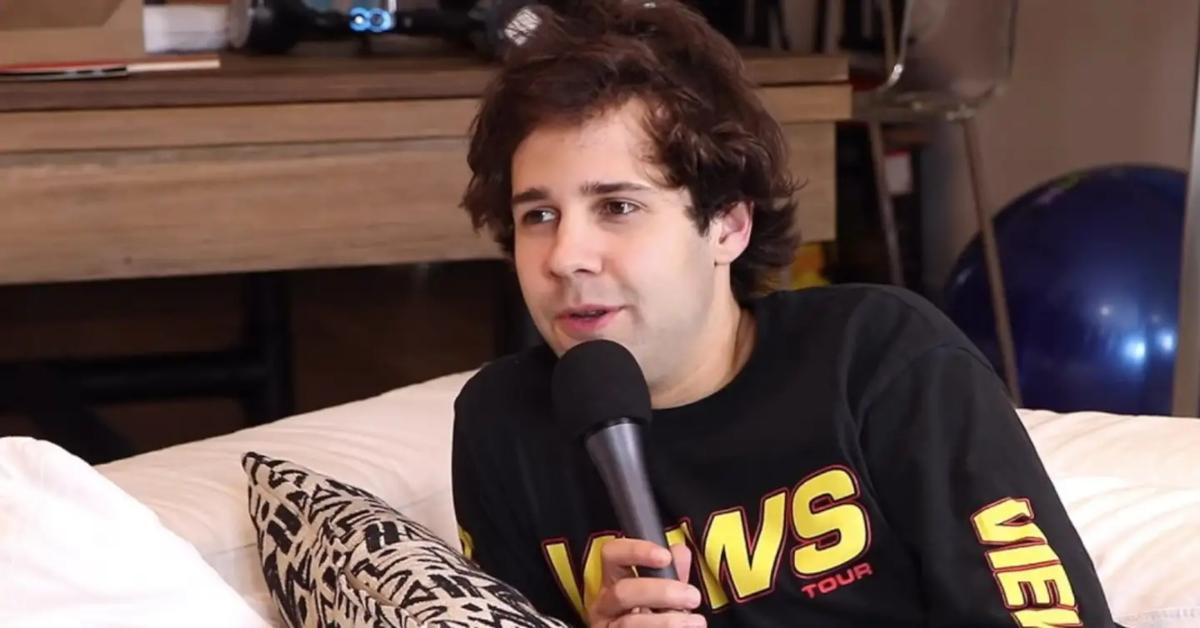 David Dobrik has officially filed for divorce from wife Lorraine Nash one-month after the two said exchanged vows. But, if you're a David-stan, you easily could have predicted this outcome. Yes, the whole video was one big joke.
Article continues below advertisement
"We are getting a divorce, breaking news right here," the internet personality told Entertainment Tonight. Court documents obtained by E! News confirmed that the 22-year-old filed for divorce at the Los Angeles Superior Court on Tuesday, June 11.
Known for his crazy stunts and outlandish pranks, the popular YouTube star decided to pull-one-over on his best friend Jason Nash … and marry his mom. As the unofficial founder of "The Vlog Squad," David and his group of friends post weekly videos, which regularly feature one another pulling pranks, dares, and even $10,000 bets. Their videos have skyrocketed this group to internet fame, and clearly they're each reaping the rewards.
Article continues below advertisement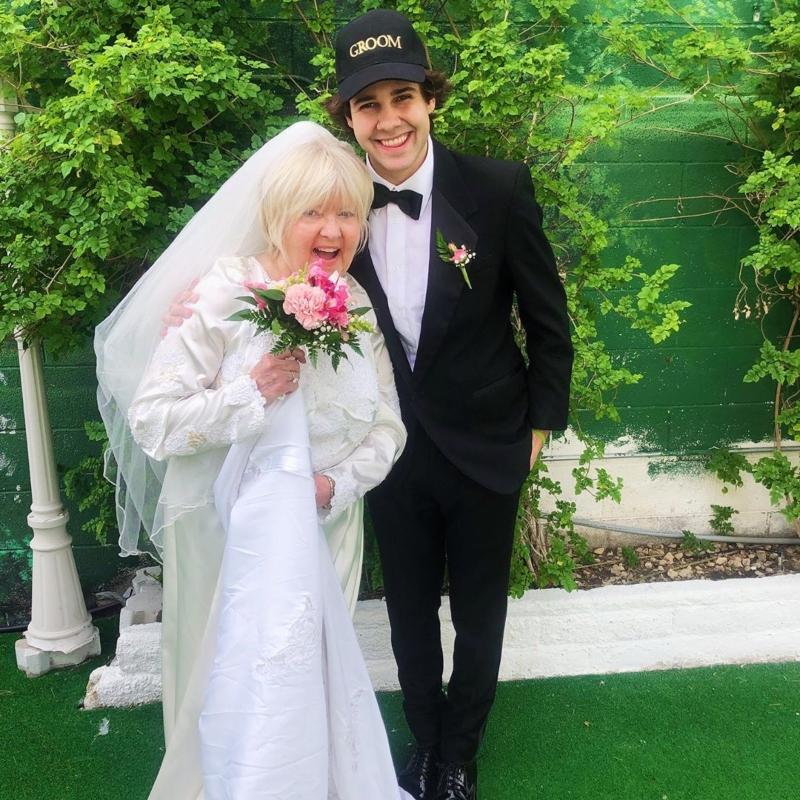 David Dobrik's shocking wedding announcement. 
Fans were initially confused when David announced via social media (typical) that he got married. Did him and Liza get back together?! No. Instead, he found a lovely bride in his BFF's mom.
Article continues below advertisement
"My friend told me I would never find love and get married. So I flew to his mom's house and married her on the spot. Now that same friend is my stepson. True love always wins," he tweeted back in May with photos confirming his proposal and nuptials.
Article continues below advertisement
Wearing a suit and a "groom" hat standing alongside his lovely bride, the YouTube star captioned the Instagram pic: "Last night I became my best friends stepfather by marrying his mother. So grateful for this opportunity. I'll treat you as my own. Love you Jason, now go take out the trash it's stinking up our living room."
All for a 4-minute and 20-second vlog, it seemed well worth it for the comedian as David's video has been viewed more than 7 million times. The video features his proposal to Mrs. Nash at her Boston home, their shot-gun wedding in Las Vegas, and then a quick honeymoon in Hawaii. And, the best part was when he broke the news to his now-son, Jason.
Article continues below advertisement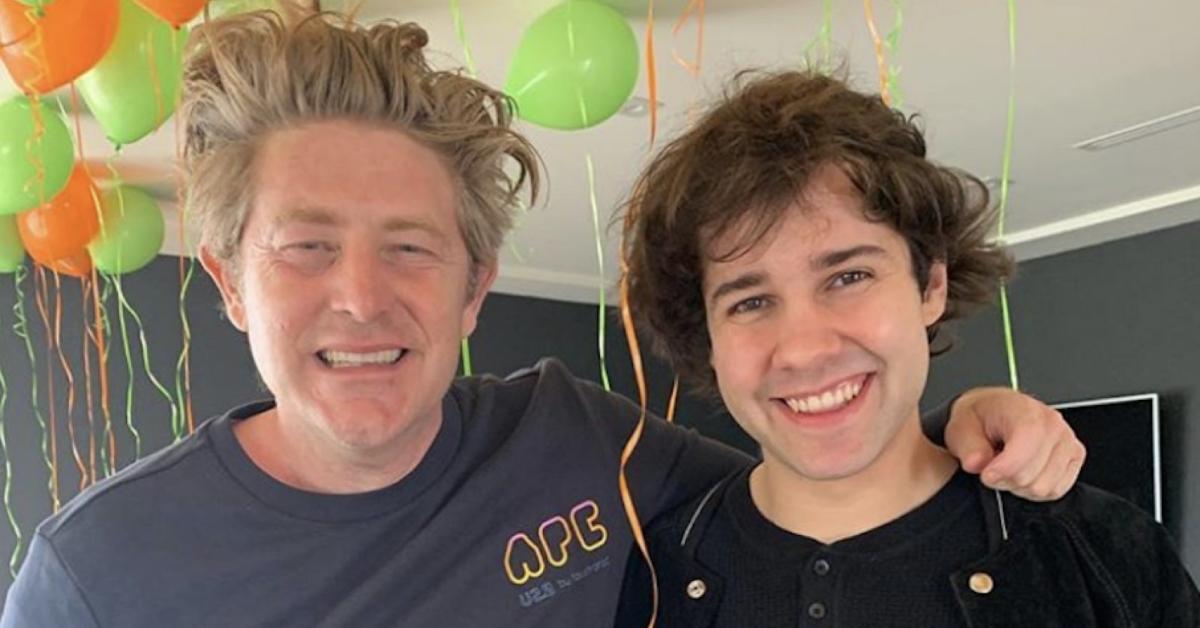 After learning that he now had a dad half his age, he laughed off his friend's antics and congratulated David on a well-planned joke. David spoke with ET about his short-lived marriage: "I think everyone was pretty happy about it, to be honest. It was the best time, all jokes aside." He added: "It was so much fun getting married. We went to Hawaii and had a honeymoon."
Article continues below advertisement
David breaks his silence on his divorce from Lorraine Nash:
"I am heartbroken to announce that Lorraine and I have decided to end our romantic relationship. We wish this news would have come from us first, however, we know it's difficult for the media to resist speculation. We have tried so hard to make things work," he posted on Instagram alongside a snap of the pair in Vegas.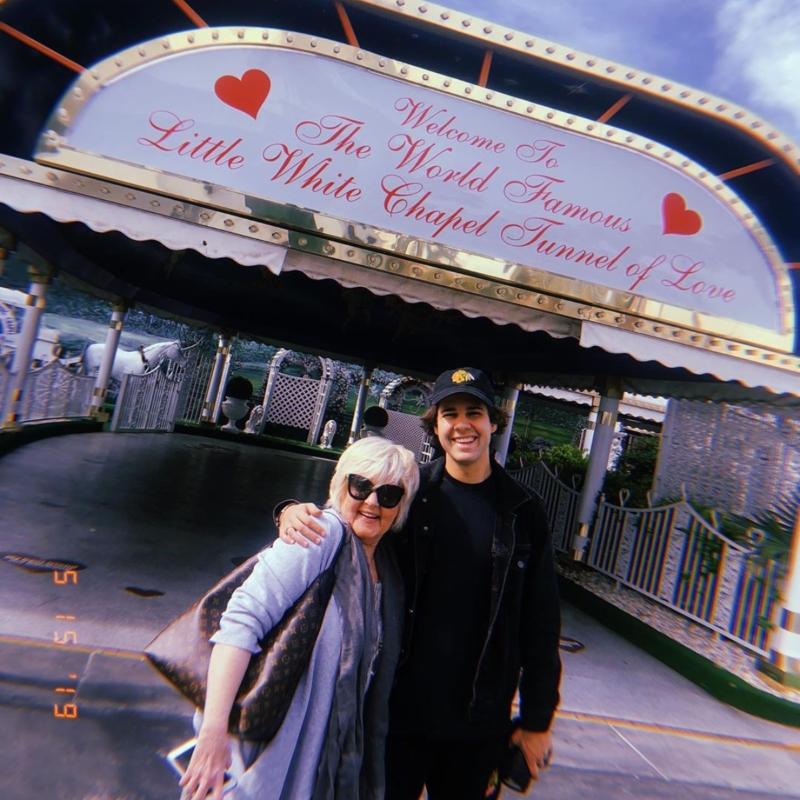 Article continues below advertisement
He continued: "Sometimes in life you just aren't enough for someone; no matter what you do for them or what you try to be. Lorraine, you have been my light, my muse and my confidante. You've taught me not only how to love another person but how to love myself. We will continue to love and support one another while being great friends and parents to our children. I thank everyone in advance for respecting our privacy at this time."
Now, we're just anxiously awaiting the divorce video because we're sure he planned something epic to bid farewell to his legal ties with Mrs. Nash. While it's hard to imagine David topping his wedding vlog, he probably has another crazy prank up his sleeve.